Call us Today if you want to Sell your House ASAP without Stress.
Do you want to sell your house today? BiggerEquity can buy your house right away. Listing your house on the real estate market can take weeks and sometimes months before you find a buyer with the means to buy your house. We can help you sell your house in Shelby fast.
It can get very overwhelming sometimes when you need to sell your home fast because such situations always come with a lot of pressure. It might be that your reason for wanting to sell your home is that you are behind on tax payments, moving, or going through a divorce . We buy property across North Carolina regardless of the situation so you can always sell your house to us fast to get out of that situation and move on with your life. If you wish to sell your property in North Carolina, we will buy it at the best price and close fast.
Sell your North Carolina property quickly. Contact us now to receive a no-obligation cash offer in writing today. If you find our offer acceptable, we close the sale quickly by paying you in cash and closing the transaction through a reliable title company. Unlike conventional models, the process is simple when you sell your home to us because you will not have to deal with any delays, extra closing costs, commissions, or repair costs.
What Others Are Saying…
We buy houses in Shelby, North Carolina directly.
Our major role is to work with different categories of persons to ensure things are going forward on time. It is also our duty to keep track of all the aspects of these processes. Read on to discover how we can help. Our blog posts are a great resource for understanding what you stand to gain from our services.
Our goal is to help you sell off your house as fast as possible thereby striping you of the stress involved in selling your house.
At BiggerEquity, we are leaders in providing helpful solution to homeowners in respect to their estate problems. We work hand in hand, listening to your needs to determine the best fit to achieve your goals.
Some Situations that Motivate Good Folks to Sell Their Houses.
Relocating due to a new job, transfer, or deployment is one of the most common reasons that people sell their houses quickly.
In the absence of prenuptial agreements, couples who are going through divorce have to share their assets and this may force them to sell their house if they are unable to reach an agreement on who gets to keep the house.
Job Loss: Job loss can result in your inability to keep mortgage payments current and could force you to sell.
Crime Rate: Some families sell their homes and move to other neighborhood due to the recent increase in crime rate.
Get the Highest Cash Offer from us and Enjoy the Benefits of Selling to an Experienced Buyer.
We make the process of selling your home in Shelby simple and fast. You won't have to wait for bank approvals before selling. We will make you a cash offer right away and buy your house regardless of how much problems it has.
We will give you access to information that many buyers prefer to keep from you when you need to sell your home quickly. We are not like those companies that entice you with great offers at first then try to reduce the offer after you are in escrow.
In business, we do not focus only on what we stand to gain. This is why we always come up with win-win solutions that will benefit you too. We will make you a fair cash offer. You can check out the testimonials of other clients we have worked with in the past to confirm this.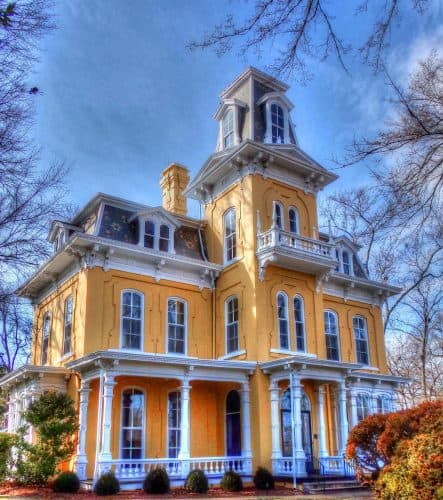 Our process of buying Shelby, North Carolina houses fast is completely seamless.
There are no middle men involved in our process of buying houses fast. The agreement is directly between you and us, so you won't have to worry about surprise terms and conditions. We are the big boys on the block so instead of listing your house for sale like realtors or waiting for bank loan approvals before we can afford your home, we simply give you some cash from our abundant supply. It's that simple; on your own terms.
Repair costs could leave you financially destabilized. So instead of trying to repair what's left of your ugly house to increase its chances of being sold, just sell it to us. We buy houses fast: any condition, any location, and any price. Bring it right on!
The circumstances leading to the sale of your house will not make us reduce our cash offer to you. Your private information will be kept private, and you will enjoy the short but pleasurable journey with us. Call us now at 866-333-8377 to sell your house fast .
We are Ready to Buy your Shelby, North Carolina Property. Let us Save you the Time and Money you will Spend if you Sell the Traditional Way.
Do you need a simple way to sell your property without the expenses and hassle that accompany traditional methods of selling? We will be happy to work with you even if you do not wish to sell quickly.
Simple Process – Fair Market Price, Friendly Professionals – Fast Closing.
These are some of the things you'll benefit from by selling to us. We have established a structured process to offer the best solutions for homeowners who are facing hard times, and we can buy your property very fast if you are facing time constraints.
We respect everyone we work with no matter their situation and we are guided by honesty and integrity. We do our best to provide a solution that best fits your situation and we can also recommend another buyer if we can't buy your property.
We can help, because we buy houses very fast.
We buy everything! Whether you want to sell an estate or a regular piece of private property, be it the cars, the furniture, or a home, we can buy it all for cash. No matter your reason for wanting to sell, we can help. Many situations can put a lot of persons in a financial situation that may cause them to want to sell their property. Whether it is an inherited property that you want to sell because you need the money to clear the bills incurred from the assisted living of an old relative who just passed, we will buy it. You do not even have to bother about the cleaning or sorting.
It is a very tedious task determining whats to be done with an inherited property. Between hearing appearances, estate sales, appraisers, speaking with real estate sales professionals, and preparing for a possible listing, an executor can be left physically and emotionally down by the process.
Contact me to sell your home for top dollar today!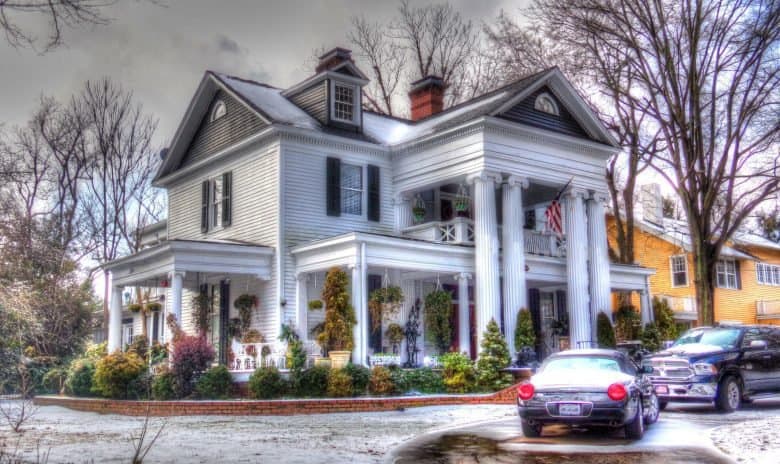 What kind of sellers do we buy houses from in Shelby, North Carolina?
We are particularly interested in helping people who find themselves in difficult situations and need to sell their house quickly in Shelby regardless of how terrible their situation is.
This is a great option for you if you own a multi-family home or rental property that you are looking to sell. We can provide a range of solutions that best fit your situation.
Give us a call today if you are looking for an easy and fast way to sell your house in Shelby, North Carolina. We have a team of specialists on ground to educate you on all the steps involved in our process of buying houses and answer any additional questions you may have. Thanks to our many years of experience in real estate, we have helped countless homeowners avoid foreclosure in Shelby, North Carolina. Our service is second to none.
Every house in Shelby, North Carolina is eligible to sell fast.
So you've grown too embarrassed to invite anyone over to your house for another dinner? Not a problem. We will offer you cash for that unwanted property of yours. Never too ugly for our interest!
We have been purchasing houses for over 6 years. We buy houses in 'as-is" condition, meaning you don't have to waste money on expensive repairs. Let us take over the stress of your unwanted property.
In 7 days or less, we will complete the process of buying your house and pay you cash, no questions asked.
We Buy Houses in North Carolina …
With a current population of 10,042,802 and growing, it's the perfect time to sell your house in North Carolina.
Since the beginning of time in 1789, folks have been selling their homes in North Carolina
Lawmakers in Raleigh, the capital of North Carolina, are always coming up with new laws in congress in order to save you money when selling your home.
Since 1792, Raleigh the capital of North Carolina, people have been selling their homes.
Can you believe North Carolina is 114600 square miles? Houses for sale galore!
The first step in selling a house is a Purchase Agreement between the Buyer & the Seller. Each state has an Official residential purchase agreement. In order to find the official document for use, visit the North Carolina realtor board page.
Fun Fact: The first succesful powered flight ever took place in the state of North Carolina
Visit the North Carolina by following the link, North Carolina.
Check out the State Page of North Carolina for additional demographic information for North Carolina.
Sell My House Fast in Shelby North Carolina
The city of Shelby is considered to part of Cleveland county.
Visit the Shelby by following the link, Shelby.
Check out the City Page of Shelby for additional demographic information for Shelby.
Shelby is associated with these zipcodes: 28152, 28150, 28151
The coordinates for Shelby are: 35.2890 latitude and -81.5416 longitude.
We buy in Cleveland, in cities like and their surrounding areas.