Why should you Sell your House to us? We Provide a Win-Win Solution.
We are reliable and will not back out of a contract once we have reached an agreement to buy your house. We will treat you with respect and honesty even when other " We buy houses" companies do the opposite.
There is no problem if, in the end, you decide not to sell your house to us. Our priority is to ensure the deal is fair to you and to us. If you accept our offer, we can close in as little as 7 to 14 days.
We have many options to help you sell your home fast. We are here to find you the right solution when a cash offer wouldn't do.
What Others Are Saying…
Are you having a Hard Time Keeping up with the Repair Needs of your House? Sell your House to us Now!
Does your house need repairs that are taking a big bite out of your wallet? Is the damage too much for you to manage? Is the structural integrity of your house compromised by pest infestation or other problems that require repair expenses that you cannot afford right now? You may be tempted to give into the thought that you can't escape this terrible situation since you will have to fix up your home to get it ready to sell on the market. However. These repairs will only cost you even more money.
We can buy your house "as-is" for cash regardless of its condition even if your house needs elaborate repair work. We are experts at buying ugly and distressed houses. We remodel these houses and sell them to other buyers or have them put up for rent. Contact us today to receive a no-obligation cash offer to sell your house.
Contact BiggerEquity now to get a no-obligation cash offer on your house today or complete the form below and we will contact you with an offer. Sell your home to the best home buyer in Ohio!
BiggerEquity provides property-buying services that are flexible. Some are:
We can arrange owner financing. As a property owner, this will help you circumvent high taxes on sales without affecting your return on investment.
We collaborate with property owners to renovate their property.
Collaborating with owners to construct brand new homes.
Just complete the quick form!
Whether you are dealing with an ongoing property sale or purchase process or thinking about buying or selling, we will love to help. We have a wealth of experience on this subject and can answer any questions you may have.
Regardless of your situation, the timeframe or the state of your house, we can help.
We can help you get a house of your choosing for the best price whether it is a condominium or mansion you want. You can pick out the house you like from our updated list of available houses today.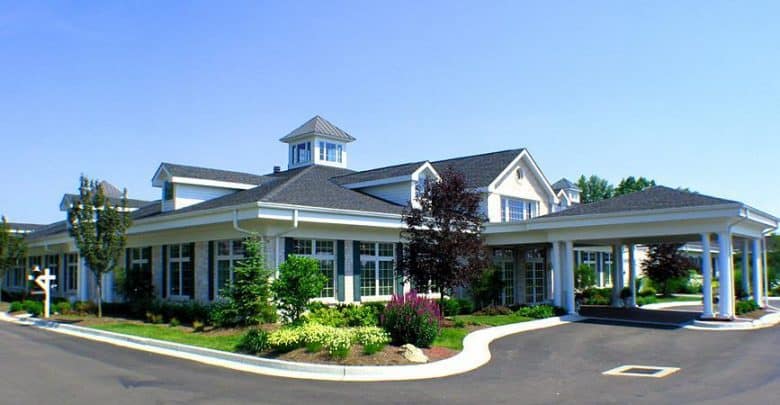 The testimonies of our stress-relieving home buying options are all over town. Ask anyone that has sold a house to us in Mason, Ohio.
People sell their houses for various reasons including liens, tenant vandalism, fire damages, a divorce , foreclosure, and relocation. Whatever the case, we are that company and will offer you cash for your house in a couple of minutes. We can conclude the entire process in only a matter of days. Wait, you're worried that we may not like the house because it's ugly? Nah, we don't discriminate like that. We buy houses fast, vacant and occupied alike!
After we have looked at your property and done our due diligence, we will make you an offer on your home. It is important to remember that no matter the company you are using you have an option to accept or reject the offer.
Call 866-333-8377 and we'll have one of our representatives attend to your needs or fill out a quick sale offer form on this page. We are open to help you 24/7.
Sell your home to us quickly. We are ready to buy your house for cash right away!
We are a Mason family owned business aimed at helping people who need to sell their homes and improving our neighborhood. We provide multiple options for people to sell their homes fast and we buy houses in Ohio faster than any other company does. We only buy houses from sellers who are looking to sell their homes in this area.
We remove the hassle of annoying call centers and bureaucracy from the process of selling your home. We are the ideal buyers you should sell to when you need to sell your house fast for CASH without stress. Our friendly and professional team members provide the best solutions and are ever ready to go the extra mile for clients. We have successfully purchased numerous property in Ohio since our inception. We have worked with people in different situations and we will be happy to inform you of what we have to offer.
We consider this community our home and see everyone in it as our friends and neighbors. This is why we focus on improving the quality of real estate in it and aim at building lasting relationships with the people in the community. Contact us today or complete the form above and we will reach out to you as quickly as possible. We can't wait to hear from you!
Save yourself the cost of hiring a Contractor to handle the repairs.
Q: Does submitting my info put me under any form of obligation?
A: Submitting your info to us puts you under no obligation. When you inform us about your house and we evaluate the situation, we will contact you for any additional information we require. Then, we make you a no-obligation all cash offer that is mutually beneficial to you and to us after which you can decide whether to sell or not.
Years of experience has helped us perfect one of the easiest ways to sell your house. Give us a call today or fill out the form to the right to have one of acquisition associates contact you to find out more about your home. After this, we will pay you a visit to have a quick look at your home and make you an all cash offer while we are there. This offer can be accepted to close in 10 days and we take care of all the paperwork and expenses involved.
Receive an obligation-free offer on your property today!
We can Buy your House no Matter the Price, Condition, or Location.
BiggerEquity comprises a network of expert real estate investors. We pay cash for homes no matter the condition so whether you own a house that needs extensive repairs, need a fast cash sale or an inherited property in probate, contact us to get a quick offer from us today and we can close in a matter of days.
You may decide to sell your house quickly for cash for any number of reasons. The most common reasons include:
Mortgage terms that are not fair.
The loss of a spouse or a loved one.
Falling behind on payments.
Relocation due to work.
Your house may be in bad shape.
Damage caused by fire or storm.
Military transfer.
Foreclosure.
No equity to pay realtor commissions and fees.
An inherited house you do not want to keep.
Liens.
Liquidating assets to offset bills.
Estate sale.
No matter your reason for wanting to sell your house, we will offer you a fast solution for it.
Don't worry about the condition of your home; it won't stop you from selling it to us.
Sell your House Directly to a Buyer in Mason.
We want to buy your Ohio house directly from you without any middlemen. Selling your house through brokers takes time and money. We can save you a lot of time and money when you work with us because you won't have to pay any broker fees. Contact us now to receive an offer on your Mason home within 24 hours and close in as little as 2 days.
You don't have to go through the trouble of listing your house or showing it to buyers who may not be serious about closing. We can buy your Mason, Ohio house as quickly as you need to sell it, and without even breaking a sweat!
You can sell your Mason house to us as-is, no matter its condition.
We Buy Houses in Ohio …
With a current population of 11,613,423 and growing, it's the perfect time to sell your house in Ohio.
Since the beginning of time in 1803, folks have been selling their homes in Ohio
Lawmakers in Columbus, the capital of Ohio, are always coming up with new laws in congress in order to save you money when selling your home.
Since 1816, Columbus the capital of Ohio, people have been selling their homes.
Can you believe Ohio is 210300 square miles? Houses for sale galore!
The first step in selling a house is a Purchase Agreement between the Buyer & the Seller. Each state has an Official residential purchase agreement. In order to find the official document for use, visit the Ohio realtor board page.
Fun Fact: The first city to ever have an ambulance service is Cincinnati Ohio
Visit the Ohio by following the link, Ohio.
Check out the State Page of Ohio for additional demographic information for Ohio.
Sell My House Fast in Mason Ohio
The city of Mason is considered to part of Warren county.
Visit the Mason by following the link, Mason.
Check out the City Page of Mason for additional demographic information for Mason.
Mason is associated with these zipcodes: 45040
The coordinates for Mason are: 39.3563 latitude and -84.3034 longitude.
We buy in Warren, in cities like and their surrounding areas.