We can rescue you from a lot of situations.
Whether you're broke because of a dismissal from work or you need to sell your house fast because of a divorce , we are on standby to help you sell your house fast!
Truth is, there is nothing new under the sun. It's normal to think your situation is so bad that nothing can be done about it but don't worry, we have been in this business long enough to witness situations that are way worse than yours.
We will not judge you for confiding in us. And if you don't want to confide in us at all, that also fine. We are still happy to help you stay over in life by offering you cash for your house on the spot.
What Others Are Saying…
No matter the condition of your house, we are here to buy it.
Are you facing challenges relating to real estate such as foreclosure , moving, and unwanted properties? We are interested in buying your home no matter the state it presently is even it is not habitable anymore. We seek to help property owners in conveniently turning their property into cash. You do not have to worry about making repairs or paying your mortgage as we would completely take care of all that.
We are interested in homeowners who are looking to sell off their properties. We take a look at the property and confirm if the property is really yours. Once we're done with this process, you will receive an offer the same day and cash in hand as soon as you accept our cash offer.
Call us at 866-333-8377 to get more details on how you can quickly sell off your house in the property market. Do this, and we will contact you almost immediately.
SELL IN A QUICK AND SIMPLE WAY.
QUICK
We have the resources to buy your house in a matter of days.
SECURE
We keep all information about the transaction confidential.
FAIR.
Our prices are higher than what most buyers offer.
Not sure about selling your house to us?
You may have tried other realtors who have promised you heaven and earth but you have to be extra careful not to fall into the hands of smooth talkers. They have nothing on us when it comes to the availability of resources needed to help you save on contractor fees, among other things.
It doesn't matter if you think your house is a mess! We want every nook and cranny of it, and will pay the full price without delay because we respect you and have much regard for your time.
It is not in our nature to destabilize you with sudden service charges. We understand you're in distress and need the money; that's where we come in saving the day. You're free to buy from us or not, but it would be nice to have you choose us after all.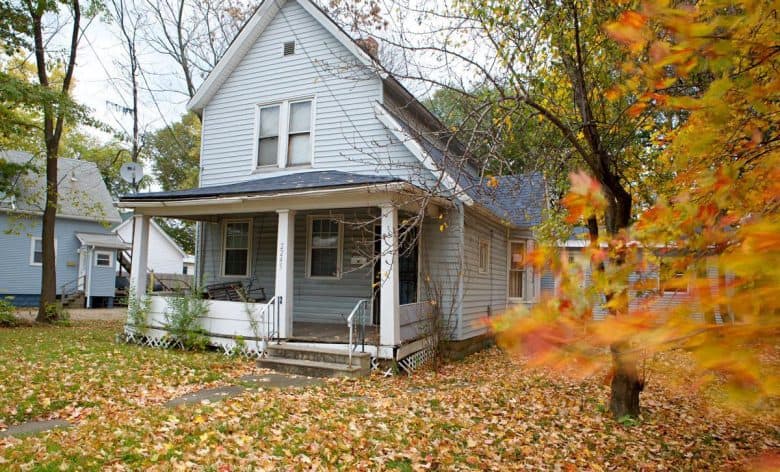 Sell Your Lorain, Ohio house for cash!
We buy houses and other kinds of property from property owners who need to sell their property quickly for cash be it a house, condominium, multi-tenant building, townhouse, or commercial property. You pay very little to no closing costs when you sell your house to us.
We buy houses for cash and usually cover the closing costs. We will buy your house AS-IS even if it is ugly. This means you will not have to worry about cleaning your house, re-painting it, or making any repairs. Additionally, we close fast and you will not have to wait endlessly for regular buyers to get mortgage approvals before you sell your home.
We offer quick closing periods that allow you to quickly move on after selling your house. Choosing to sell your house through traditional methods can stretch into months or years of delay, expenses (repairs, listing, and closing costs), and maximum effort – which may not pay off as well as you hoped it would. Unlike this, we offer a fast and easy way for you to sell your home to us.
7 days! That's longest you will have to wait for us to close on buying your house in Lorain, Ohio. Isn't that great?
Are you in urgent need to sell off your house as fast as possible? Have you tried making the house more appealing to attract potential buyers, making important repairs, clearing out all the clutter from the garage, and getting all your carpets cleaned?
Waiting for the right buyer to show up and make you a great offer can be a frustrating experience. But you don't have to experience that.
Our watch word is 'speed.' We will speedily sell off your home in a less than one week and pay you cash in hand immediately.
We Buy Houses no Matter the Situation. Sell your House Quickly for Cash!
Contact us now to get started and leave the rest to us. People who work with us typically get their houses sold within 7 days. Unlike real estate agents or realtors who list houses on the Lorain, Ohio market and usually charge about 6% of the sale price as commission, we are professional house buyers in Lorain, Ohio who will buy your house directly from you once we reach an agreement and you accept our offer. If your house qualifies, we can make you an offer for it in as little as 24 hours.
Is your financial status causing you to want to sell your home fast in Lorain, Ohio?
Our major objective is to ensure you sell for the best price in a fast and easy manner. First, we rely on information from current listing prices and data from past sales comparable, to provide you with a cogent market analysis. Then we provide you with a thorough breakdown of the important facts. We can effectively price your home by taking advantage of the data gathered from current listings by competitors in your area.
Moreover, most homebuyers apply for loans to buy your house and lenders are often reluctant to about approving loans if your house requires major repairs. If buyers are unable to secure the loan, it is very unlikely that you will be selling the house anytime soon.
Once the deal has been finalized, your cash is wired to you. Same way we handled our past clients, in few days you'll have your cash.
Selling your house fast is the best course of action if you are facing foreclosure.
Most people facing foreclosure fail to understand that folding their arms and doing nothing or praying for a miracle will not save their home. Non-action in such circumstances usually has devastating results. Selling your home as fast as possible is the smartest thing to do in such situations if the income that caused the foreclosure does not need to be replaced in the near future. Starting over is always a better option compared to being foreclosed and losing all your options. BiggerEquity can help you by updating your unpaid mortgage and giving you the equity from your home. We may be able to help in other ways if there is no equity.
You are already running out of time if you are as little as three months behind on your mortgage payments because it is very likely that proceedings to foreclose your property have already begun. Any further delay would incur more costs, including legal fees and interest, so the sooner you contact us the better your chances are of receiving needed help from us. Contact BiggerEquity for consultation on how we can help you cash out on your house and save you from being foreclosed on before you run out of time. Our goal here is to offer you a solution that is mutually beneficial; we are not here to take advantage.
Selling your home fast through a realtor usually requires you to ensure that your home is "move-in" ready. To get it into shape, you will have to invest a lot of money in home repairs and remodeling to give the house a pleasant and fresh look/feel that will grab the interest of potential buyers when they visit the house for viewing and appraisal.
You can sell your home fast to BiggerEquity without going through all that trouble. We buy houses that need extensive repair work. Whether the roof needs replacement, a fire caused some major damage, the foundation needs major repairs, it needs new carpeting, painting, kitchen or bathroom updates, we are guaranteed to buy it from you. No matter the degree of damage, we just want to buy your home and restore it to a good state.
We Buy Houses in Ohio …
With a current population of 11,613,423 and growing, it's the perfect time to sell your house in Ohio.
Since the beginning of time in 1803, folks have been selling their homes in Ohio
Lawmakers in Columbus, the capital of Ohio, are always coming up with new laws in congress in order to save you money when selling your home.
Since 1816, Columbus the capital of Ohio, people have been selling their homes.
Can you believe Ohio is 210300 square miles? Houses for sale galore!
The first step in selling a house is a Purchase Agreement between the Buyer & the Seller. Each state has an Official residential purchase agreement. In order to find the official document for use, visit the Ohio realtor board page.
Fun Fact: The first city to ever have an ambulance service is Cincinnati Ohio
Visit the Ohio by following the link, Ohio.
Check out the State Page of Ohio for additional demographic information for Ohio.
Sell My House Fast in Lorain Ohio
The city of Lorain is considered to part of Lorain county.
Visit the Lorain by following the link, Lorain.
Check out the City Page of Lorain for additional demographic information for Lorain.
Lorain is associated with these zipcodes: 44052, 44053, 44055
The coordinates for Lorain are: 41.4409 latitude and -82.1840 longitude.
We buy in Lorain, in cities like Elyria, North Ridgeville and their surrounding areas.