You don't have to List your Home; We are Ready to Buy your Home in Green, Ohio Quickly.
Do you need to sell your house quickly in Green? No matter your reason for wanting to sell, we would like to buy your house in Green for cash, take over your mortgage, or pay you the equity on your property over a period. If any of these options does not work for you, we can offer you a custom solution that is specifically tailored to meet your needs. Work with BiggerEquity today to sell your house in Green within 1 hour without worrying about the uncertainties you will have to endure by selling with realtors.
Unlike real estate agents, our focus is not to list your home. Instead, we are expert home buyers looking to buy homes like yours in Ohio. We buy all kinds of homes in all parts of Ohio no matter the price range. We would like to buy your home whether it is in perfect condition, in bad shape, ugly or whether you own a single-family home, multi-family home, or a condo. If you are flexible on price terms and your home meets the requirements of our One-Hour "Rapid Home Purchase Program," we will make you a quick and fair offer for your home in Green within one hour irrespective of your reason for selling your house.
Simply fill out the Confidential Online Seller Questionnaire below to discover if your home in Green, Ohio meets the requirements of our Rapid Home Purchase Program. Kindly provide us with all the relevant information about your Green, Ohio home as well as your reason for selling your home and we will contact you fast with information on whether your house qualifies. After this, we will make arrangements to come over and inspect your property then make an offer to buy it while we are still there if your home qualifies.
What Others Are Saying…
We're Here to Help You.
We buy Houses in Ohio. Regardless of why you want to sell or the condition of the property, we can pay you quickly in cash. No more wasting time on bank approvals and other delays. You do not need to make any repairs; we have teams on the ground to take care of the needed repairs immediately after we buy your property. Learn more about our process of buying a house here. Our team is interested in buying more houses in Ohio. You stand a chance of selling your house right this week!
Closing transactions like this takes some experience and expertise because they can get very complicated sometimes.
No Closing Costs!
Before making an offer for your home, we take many factors including closing costs into account so you do not have to pay any extra money like commissions or closing fees. No genuine investor will put the burden of closing costs on you.
Enjoy a Hassle-Free Transaction from Start to Finish!
You won't experience the delay of waiting for us to get loan approvals to buy your property. We have the cash to buy your house and pay off whatever debts you owe.
We aim at creating a win-win deal that benefits you and us. This is why we keep every step of the transaction transparent.
The seller agreement and documents for escrow will be provided by us; all you have to do is sign them. Yes, we are that easy to work with!
You get to sell your property without closing fees, agent fees, or expenses from paperwork. We take care of all that.
The condition or your house won't deter us. We will buy your house for cash irrespective of its condition.
We have the resources to ensure you sell your house fast for cash and close with us within 7 days.
Need to sell your house fast? We buy houses at Green, Ohio and its environs. See how…
For years, BiggerEquity has been helping homeowners who need to sell their homes quickly for the best prices . The interests of homeowners come first in all our transactions because helping people sell at the best prices is our main goal.
We are here to help regardless of your reason for wanting to sell your house. We can relieve you of all the worry and hassle that comes with selling your house.
Our goal is to free you from a property that has become a burden to you by making you a fair and honest offer. To get started, please complete the form below.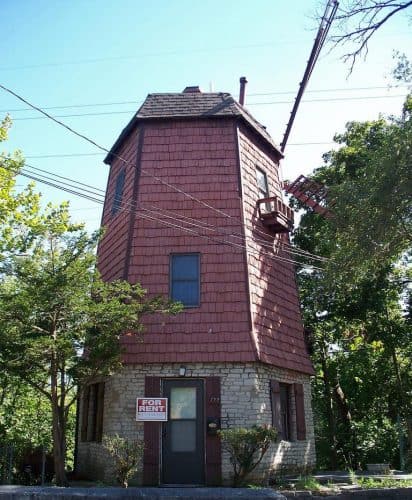 How to easily sell off your house you no longer need.
BiggerEquity provides real estate solutions in Ohio. We buy different types of property, including commercial and private buildings. We offer long-term holdings on property and always treat all our customers and tenants with respect. We make the living space as comfortable as possible for tenants by making all needed repairs. Contact us today to see your house.
We do not depend on bank loans to buy your house. Rather, we pay you cash immediately if you want to sell off fast. Coming to us means that you can finally stop bothering about tenants that have refused to leave your house or the bad situation of your house; we are here to lift these and more burdens off your stressed out shoulders.
You can decide when or how you want to sell your house. Do you want a quick sale ? We will offer you a pretty fair cash offer within 24 hours!!! Do you want to know the options that we can make available to tou after a quick evaluation of the conditions surrounding your house? Then, quickly leave your property information or better still, give us a call at 866-333-8377 and we will satisfy you with the most befitting tailored solutions.
Sell your Green, Ohio house to our company quickly or sell to a network of professional home buyers.
A few years ago, homes were selling very fast in this area but not anymore. Unless you have a very aggressive agent, selling your house in Green through a real estate agent can be pretty difficult nowadays. However, most agents are not aggressive.
Banks too have their foreclosed houses listed on the market at ridiculously low prices that make it difficult for your house to compete when you need to sell your house fast . Too many homes are currently listed on the market and there is more competition between homeowners with property listed on the market in Ohio and nationwide.
We understand that selling your home is not a decision you made easily so we ensure the experience is stress-free. We explore different scenarios in order to provide you with the highest offer for your home that you won't get from any other buyer in Green.
Why should you work with BiggerEquity? We close all transactions fast!
We are exceptionally fast when it comes to closing deals. There have been times we closed deals within 7 business days. You can even sell your house to us on weekends! However, if this is not convenient for you, you can take your time because you are under no pressure to close fast. By choosing to work with us, you will not have to worry about appraisals, repair costs, or long waiting periods. No matter the location of your house in Green, the condition, or your situation, you can sell your house to us quickly.
We understand that things can easily spiral out of control and easily cause financial difficulties for homeowners. When this happens, selling your house fast becomes a higher priority than selling your house at its full price or receiving every bit of equity for your house. While you are continuously telling your realtor "sell my house fast", chances are that the realtor is locked in the market and will remain so for a few months down the road. We are not like realtors. We buy your house directly from you and we do it quickly.
No matter you reason for wanting to sell your house fast, you do not have to disclose it to us before we buy your house. Simply contact us and tell us "I want to sell my house fast." We visit your house to evaluate it, and then we will make you a fair cash offer for your property. There is more: if you don't want to handle the paperwork, we can take care of it for you.
Are you looking to sell your house in less than a week? We can buy your Green, Ohio house as fast as you need to sell.
The process of selling a house is usually stressful but we make it stress-free, fair, and fast. Sell your house fast and regain your peace of mind by working with us today.
Do you need to sell your house in Green to avoid foreclosure? Did you just get divorced? Are you relocating due to a new job? Do you need to sell your vacant house? Are you tired of managing rental property with problem tenants, do you wish to sell your unwanted inherited property? Do you find yourself in a situation that makes you unable to meet up with payments? We can buy your house quickly even if your house is not worth as much as what you owe.
Week after week, we work with homeowners in Green who are looking to sell their homes quickly. Meeting the needs of people in this situation requires speed, fairness, and experience; we deliver on all three every time. When you sell your house to us, you do not have to spend a dime on closing fees, commissions, or repairs.
Home sale made easy – "Sell my house fast solution."
"Why am I having a hard time selling my home?" If your problem is similar to this one, then, it is possible that you may have tried to sell your house by yourself, put up a FOR SALE sign in your lawn, paid for ads in news publications, listed your property on platforms like craiglist, tried to sell your home through real estate agents who aren't very forthcoming, or maybe some prospective buyers have made you an offer but none of them ever followed through with the transaction.
If you haven't had any success trying to sell your house through traditional methods on the real estate market, it makes sense to reach out to a home buyer who is ready to buy your house as-is, no matter the condition. Whether your house has suffered major damage from flood, fire or some other cause, there are investors who have other plans for it and do not look at it with the eyes of the normal buyer.
Find out what makes BiggerEquity a preferable alternative to the traditional process of selling property through realtors. We provide a fast, convenient, and secure solution that ensures you sell your home quickly. Once you experience our outstanding service, you wouldn't think of selling your house any other way.
We Buy Houses in Ohio …
With a current population of 11,613,423 and growing, it's the perfect time to sell your house in Ohio.
Since the beginning of time in 1803, folks have been selling their homes in Ohio
Lawmakers in Columbus, the capital of Ohio, are always coming up with new laws in congress in order to save you money when selling your home.
Since 1816, Columbus the capital of Ohio, people have been selling their homes.
Can you believe Ohio is 210300 square miles? Houses for sale galore!
The first step in selling a house is a Purchase Agreement between the Buyer & the Seller. Each state has an Official residential purchase agreement. In order to find the official document for use, visit the Ohio realtor board page.
Fun Fact: The first city to ever have an ambulance service is Cincinnati Ohio
Visit the Ohio by following the link, Ohio.
Check out the State Page of Ohio for additional demographic information for Ohio.
Sell My House Fast in Green Ohio
The city of Green is considered to part of Summit county.
Visit the Green by following the link, Green.
Check out the City Page of Green for additional demographic information for Green.
Green is associated with these zipcodes: 44685, 44312, 44319, 44216, 44720, 44232
The coordinates for Green are: 40.9483 latitude and -81.4757 longitude.
We buy in Summit, in cities like Akron, Barberton, Cuyahoga Falls and their surrounding areas.