Avoid Foreclosure and Save your Credit!
Do you find yourself at the brink of foreclosure ? Unexpected situations in life, such as medical bills or being out of a job, can make it hard for many people to keep up with loan payments and your credit rating will take a blow if you can't pay your credit cards. It gets worse when you stop paying your mortgage since the lender may move to foreclose your property.
BiggerEquity can help you if you have fallen behind on payments. We are a network of real estate investors who buy property for cash to help people stop foreclosure and save themselves from bad credit ratings. You can even get cash back at closing. The investors we work with can negotiate with your bank to help you avoid foreclosure and allow you the time to work things out. Complete the form below to get a solution from us now!
We offer you alternative options and guide you in making well-informed decisions when selling your house to us. Additionally, you do not have to pay any commissions or fees no matter the condition and price range of your home or your purpose for selling it. We will buy your house no matter the condition whether it is ugly or in perfect condition.
What Others Are Saying…
We are Here to Help You.
It won't be a surprise if you've been thinking that your home has been appreciating overtime after you purchased it. After all, you've made valuable and important improvements since you've bought it, upgrading the kitchen, bathrooms, floors, garage and the likes.
We don't sell house for a commission. Different from your typical realtors who sell for a commission. We are direct buyers with fund and expertise to close on your house quickly. Call us now and get an all-cash offer within 24 hours.
We offer fast and simple ways to sell your house. Contact us at 866-333-8377 today or complete the form above and we will contact you soon.
We Specialize In Assisting Property Owners In A Bind.
You stand a better chance of selling your home when you work with a trustworthy person that knows the local market well.
We assist homeowners in all parts of Akron who are looking to sell their homes quickly while avoiding delays that come with listing and the cost of repairs.
Selling to us saves you time and money because you won't have to pay agent fees when we buy your property directly from you and handle all the paperwork.
We value your time and don't want to waste it! We can buy your house and close in as little as 14 days once the signing is done.
Your house can be bought today, in its current condition!
Let no one deceive you: that house of yours can be sold in one day. You don't have to be involved in the rigorous paperwork – not when we're here to completely relieve you in cash and kind.
You're not a doubting Thomas now, are you? Well, if you are, you will most likely never take our suggestions seriously. In the long run, we hope you make the right decision after weighing your options between selling that house fast and watching it grow in age. Keep in mind your bill consumption will continue to grow while you're looking for a "perfect price."
What we do is offer you cash for your house and once you accept our offer, we go right ahead to complete the paperwork in a couple of days. Now is the best time to stop overthinking and sell your home fast. Otherwise, the next best time could be never – and you definitely do not want that.
We are the Fastest Solution to Selling your House for Cash in Akron, Ohio. No Obligations – No Stress.
We place a lot of emphasis on SOLUTIONS because our goal is to make you an offer that is mutually beneficial for both you and us. We are here to help, not to take advantage of your difficult situation, so we work hard to solve your problem. Regardless of whether you need to sell your home quickly for cash or whether you want to buy a house right away, you do not need to deal with any intermediaries because we have a team of experts to attend to you. Contact us Today to Learn More.
Profit is not our main goal here; instead, we focus on building relationships with people. Our business owes its success to the strong ethical principles that guide us and the win-win solution we make available to homeowners in all our deals. We do all we can to help every homeowner who wants to sell.
Our passion for real estate is what sets us among the fastest home buyers in Ohio. It gives us joy to provide a mutually beneficial solution for you when you need to sell your home in Ohio fast. No matter your situation, BiggerEquity always comes up with a creative solutions to resolve it.
The most difficult situations bow at our feet of inexhaustible solutions!
So nobody's interested in that embarrassingly ugly house of yours? Want to sell quickly? Don't worry; we are totally interested in every teeny-weeny bit of it. We buy houses fast, no matter the reason for sale. Whether it's foreclosure, divorce, relocation, bad tenants, fire damage, lien debts, accumulated maintenance bills, or vacancy, etc. We will bail you out by paying raw cash instantly.
You can always list with an agent whenever you're ready, so why not call us first on 866-333-8377 before going that route? It's not like we expect you to still consider listing your home after receiving our instant cash offer or receiving your cash in hand… but we're just trying to be neutral, you know? Thank us when you receive your cash in hand for that house.
Whatever your reason might be we are here to ease it for you. Contact us now for cash offer within 24 hours and if you are happy with it we will continue and then we can have your check ready in as little as a week. We are sure you didn't know you can sell your property this fast.
As long as your house is in or around Akron, Ohio, we will buy it.
You really don't want the market value of your house to suddenly reduce because you insist on holding tightly to it. Let go already, and sell that property with all the problems associated with it. We will offer you cash instantly!
Is your house invaded by termites? No problem. Is it a case of flood damages you're dealing with? Still not a problem for us, We mean it when we say we buy ugly, inhabitable houses all the freaking time!
It does not matter what is wrong with your house or what fixtures are missing. We like to focus on what's left and offering cash for it.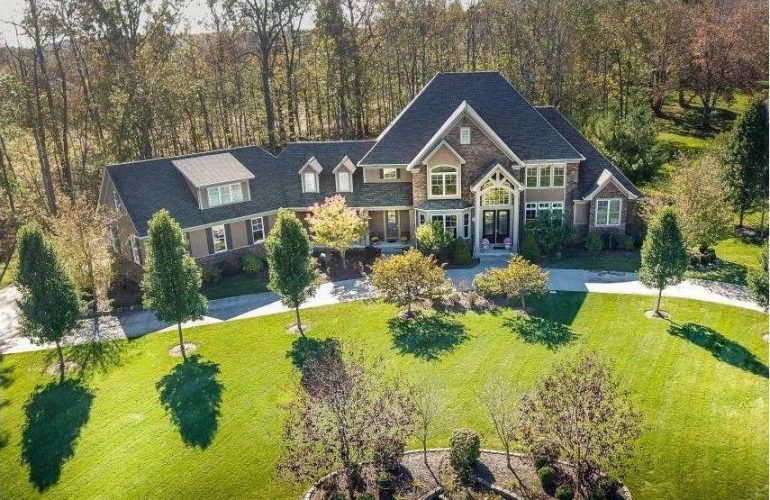 What are the benefits of selling my home to BiggerEquity?
We are often asked this question by homeowners who need to sell off their houses. What you should know is that; there are many benefits in working with us over trying to sell your house the traditional way.
At BiggerEquity, we are relatively transparent in dealing with the homeowners like you that trust us with getting their house sold fast. In addition to this, we give the best cash offer in the shortest possible time and put your unique preferences (relating to selling your house fast) into consideration. We are sensitive to your immediate situation and will never cajole you into paying for our services or bind you with selfish contracts. Our reputation is the top notch, and our fame is widely spread.
How much do you offer for houses? You may ask. I got asked this questions several times. Depending on the condition and location of your house, No fixed amount can be mentioned. I do have to carry out a survey on the property and then evaluate based on the condition and location of your house. The plain truth is I'll have to buy the house for a discount that will allow me room for renovation. Then listing and babysitting till it sells. This you may think as your disadvantage, but when my offer is compared with that of a Realtor… You'll be amazed at how much you'd walk away with. If you add up the cost of hiring a contractor to carry out repairs to later sell through a realtor; you'd realize that selling to me is such a great idea you should not have missed. Coupled with, that you'll have to wait for a period of 6 months or over before you could finally get a win.
Our house-buying customer service is super impressive!
We take your privacy very seriously! This is why we keep all information you share with us confidential. Only the investors linked to BiggerEquity have access to the information about your property in order to make you a fair offer. Note that the information you provide will guide us in making you an offer so we encourage you to provide us with as much details as possible.
The families of Ohio always trust us to help them out of critical situations by offering cash in hand for their houses, as soon as they need it. They know from experience that we do not reveal their private information to anyone; we only reveal public information necessary to persuade our home buyers into committing. If you have a house in Akron and you are ready to sell it fast, simply enter your information on the form and submit it for review. After reviewing your application, we will contact you with a fair cash offer for your house and close the entire process within a few days so you can have that cash just in time to settle the issues currently bugging you. In case you were wondering, no one from our team can oblige you to accept our offer because the decision to sell your house and the preferred circumstances are totally up to you. So call us now at 866-333-8377 or fill the the form on this page to get started without further delay.
Contact us any time, any day and our team of experts will buy your house fast!
We Buy Houses in Ohio …
With a current population of 11,613,423 and growing, it's the perfect time to sell your house in Ohio.
Since the beginning of time in 1803, folks have been selling their homes in Ohio
Lawmakers in Columbus, the capital of Ohio, are always coming up with new laws in congress in order to save you money when selling your home.
Since 1816, Columbus the capital of Ohio, people have been selling their homes.
Can you believe Ohio is 210300 square miles? Houses for sale galore!
The first step in selling a house is a Purchase Agreement between the Buyer & the Seller. Each state has an Official residential purchase agreement. In order to find the official document for use, visit the Ohio realtor board page.
Fun Fact: The first city to ever have an ambulance service is Cincinnati Ohio
Visit the Ohio by following the link, Ohio.
Check out the State Page of Ohio for additional demographic information for Ohio.
Sell My House Fast in Akron Ohio
The city of Akron is considered to part of Summit county.
Visit the Akron by following the link, Akron.
Check out the City Page of Akron for additional demographic information for Akron.
Akron is associated with these zipcodes: 44306, 44307, 44304, 44305, 44302, 44303, 44301, 44308, 44320, 44314, 44311, 44310, 44313, 44312, 44309, 44315, 44316, 44317, 44325, 44326, 44328, 44334, 44372, 44396, 44398
The coordinates for Akron are: 41.0802 latitude and -81.5219 longitude.
We buy in Summit, in cities like Barberton, Cuyahoga Falls, Green and their surrounding areas.