Avoid Uncertainty and Repair Costs. Sell your House Quickly Today!
Are you asking, "How do I sell my house quickly?" BiggerEquity is your best bet to achieve your goals! We buy homes in Minot and surrounding areas. Unlike real estate agents, our goal is not to list your house. Instead, we are here to buy your house directly from you. We can buy your Minot house for cash and close fast depending on your schedule. You do not have to pay any fees or extra costs when you sell your Minot house to us. You can simply sell your Minot house to us fast in as-is condition.
Like all our past and present clients, we will treat you with respect. We are not intermediaries like mortgage brokers, real estate agents, or contractors. Instead, our aim is to provide quality housing that is affordable for different category of persons. The benefit of the community is our motivation for investing in real estate.
After buying your house, we can use it for a number of things. We renovate some houses we buy and sell them quickly on the retail market, or we put them up for rent or lease purchase. In some other cases, we buy houses and sell them to other contractors or investors who may be interested in re-selling them after extensive renovation. Generally, we invest in different real estate projects across Minot, North Dakota.
What Others Are Saying…
How Can You Sell Your Minot, North Dakota Quick?
Step 1: Contact us and inform us of the property you wish to sell. Step 2: Invite us over so we can come have a look at your home. Step 3: We make a no-obligation cash offer to you in 24 hours or less.
Someone from our buying team will contact you as soon as we are done reviewing the information you have submitted to us. This way, we can find out more about you and your property. Additionally, this would be a great opportunity to answer any other questions you may have about the buying process.
After appraising your house, the next thing we do is to prepare the no obligation offer. Keep in mind that you do not have to worry about making any repairs or renovations because we buy houses in any condition.
You are likely to encounter a lot of obstacles if you try to sell your house via conventional channels with realtors.
For starters, it is time consuming and can get drawn out for up to 12 months.
Once your house is sold, you could end up paying thousands of dollars in commissions as well as closing fees and service fees.
The endless string of paperwork would stress you out.
You will have to repair all damage to your house, clean up, and ensure it is presentable.
Your agent has other clients. It is unlikely that he is 100% committed to selling your house.
A potential buyer could back out of the deal at the last minute after tying down your property for many weeks.
There's no certainty that your agent will deliver on his promise to sell your home.
We are Available to Help You Solve Your Problem.
The process of selling your house to us is super easy, convenient , and fast, so call us today on 866-333-8377. Alternatively, you can fill out the contact form and have us contact you today.
We usually make our customers an offer within 24 hours after inspecting a house they have put up for sale.
Accept our cash offer for your house and one of our buyers will contact you. Whether you decide to accept or reject the offer, we absolutely charge nothing.
Inherited property and don't know what to do with it? Call BiggerEquity we'll make an all cash offer.
The stress associated with being in charge of an estate property is enormous, most especially if it's an inherited property. Where every member is far fetched when it comes to helping. Repair on such property can be burdensome as you have limited choices to make. If this is you, we can provide immediate help by making a cash offer for your property, without you having to carry out the repairs of any kind. Have a house you inherited through probate? We are professionals equipped with best practices to ensure you won't be spending any attorney fees, agent fees and long drawn out selling processes. You can receive your inheritance money in days instead of usual months of waiting for legal red tape.
What if the estate doesn't have any other money? You and other family members will be responsible for the repairs, maintenance, and bills out of pocket until the estate is finished. The house can be foreclosed or be sold at a delinquent tax sale if taxes, HOA fees or mortgage are unpaid.
Are there ways to quickly sell a house in probate without waiting for a long time? Yes, sometimes there are other ways for us to buy the home, help you solve the problem and fill your pockets with money without going through the estate. To learn more, contact us now!
WHY SELL YOUR HOUSE TO BiggerEquity?
BiggerEquity offers real estate solutions to people who are interested in selling their homes or investment property fast for any range of reasons. Our teams aim at improving our community by investing in it. We are expert home buyers with a flair for devising different scenarios that allow homeowners and investment property owners to sell their property fast in a hassle-free and easy way.
The wealth of experience we have gathered over the years has enabled us to successfully handle even the most complicated transactions on the real estate market. In all this time, we have mastered efficient methods that ensure the transaction is stress-free and fast irrespective of whether you are on the brink of foreclosure, own an inherited property you find difficult to manage, or need to sell your home and move on. If this is you, we would like to make you an offer to buy your home. We will take care of all the aspects of the transaction with our expert skills and give you the best customer service.
We put in quality work to bring out the full potential of each property. This is our little way of adding value to the neighborhoods where we work. We provide win-win solutions for buyers and sellers in different situations. Always remember that we are only a phone call away; we are ready to answer your calls and emails, and return them, plus we stay in touch every step of the way.
Sell your House Fast and Keep your Shirt on.
BiggerEquity helps different categories of homeowners in all kinds of situations where they need to sell their homes fast. Regardless of whether you are dealing with code violations, foreclosure, owing liens, or an inherited property in probate, we have several options available to you if you need to sell your house. We will buy your house directly from you so you do not have to pay any realtor fees, commissions, or repair costs. What we offer is an easy and fast way for you to sell your house in Minot. Contact us on 866-333-8377 to find out more about the range of our services.
When selling your house to retail buyers, you may decide to either sell by yourself or with a realtor. One of the biggest obstacles to this method is that the buyer's loan application may not be approved. This forces them to back out of the deal at the last minute.
You can sell your house quickly despite the fact that selling a house can sometimes take months or even years. There are times when you may need to sell your home in a matter of weeks because you need to relocate, are facing mortgage problems, or you simply don't want the house any longer and keeping it will be a burden to you. Whether you are looking to unload your home or sell it off fast, you need to know that it is totally possible.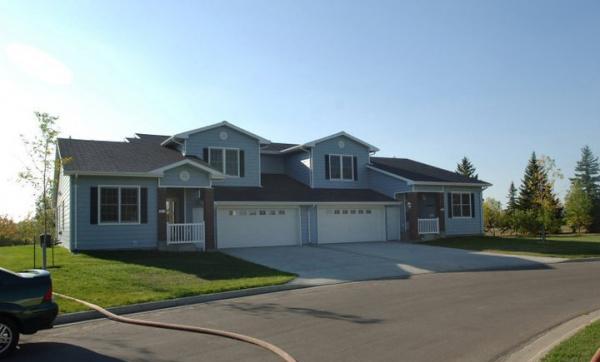 Call us Today if you want to Sell your House ASAP without Stress.
Do you want to sell your house today? BiggerEquity can buy your house right away. Listing your house on the real estate market can take weeks and sometimes months before you find a buyer with the means to buy your house. We can help you sell your house in Minot fast.
It can get very overwhelming sometimes when you need to sell your home fast because such situations always come with a lot of pressure. It might be that your reason for wanting to sell your home is that you are behind on tax payments, moving, or going through a divorce. We buy property across North Dakota regardless of the situation so you can always sell your house to us fast to get out of that situation and move on with your life. If you wish to sell your property in North Dakota, we will buy it at the best price and close fast.
Sell your North Dakota property quickly. Contact us now to receive a no-obligation cash offer in writing today. If you find our offer acceptable, we close the sale quickly by paying you in cash and closing the transaction through a reliable title company. Unlike conventional models, the process is simple when you sell your home to us because you will not have to deal with any delays, extra closing costs, commissions, or repair costs.
Do you need to Sell your House Quickly in Minot, North Dakota?
Do you want a quick way to sell your home in Minot? With us, you can sell your Minot home in a quick and convenient way. We assist homeowners from every corner of Minot who need to sell a piece of property. We buy different kinds of property for cash through a stress-free process while offering you the best prices. Work with us today to enjoy our fast closings.
Sell your house the simple way in North Dakota without experiencing delays that are common when you have to wait for bank loan approvals. We provide real estate solutions for property owners in all parts of North Dakota and we are ready to pay cash for your house. We are a great option for homeowners who need to sell their home fast as well as new investors who are looking to improve their portfolio to attract better returns. BiggerEquity is rated #1 among home buyers and real estate investors in Minot, North Dakota. We offer personalized solutions for property owners and go the extra mile to ensure each transaction is a win-win for us and for the seller. Our experts have a wealth of experience in dealing with distressed houses facing foreclosure as well as people who want to sell their property quickly. We also specialize in remodeling the house we buy and selling houses to other homeowners or giving them out on rent. The success and longstanding reputation of BiggerEquity derives from the relationships we have built with people over the years by buying and selling houses in a professional and friendly way. We usually buy more than one property in each community and then we invest in remodeling them to improve the quality of housing in these communities.
Give us a call or contact us via email now to receive a free quote and sell your North Dakota house by the end of today.
We Buy Houses in North Dakota …
With a current population of 756,927 and growing, it's the perfect time to sell your house in North Dakota.
Since the beginning of time in 1889, folks have been selling their homes in North Dakota
Lawmakers in Bismarck, the capital of North Dakota, are always coming up with new laws in congress in order to save you money when selling your home.
Since 1883, Bismarck the capital of North Dakota, people have been selling their homes.
Can you believe North Dakota is 26900 square miles? Houses for sale galore!
The first step in selling a house is a Purchase Agreement between the Buyer & the Seller. Each state has an Official residential purchase agreement. In order to find the official document for use, visit the North Dakota realtor board page.
Fun Fact: North Dakota is the largest manufacturer of sunflower seeds in the country
Visit the North Dakota by following the link, North Dakota.
Check out the State Page of North Dakota for additional demographic information for North Dakota.
Sell My House Fast in Minot North Dakota
The city of Minot is considered to part of Ward county.
Visit the Minot by following the link, Minot.
Check out the City Page of Minot for additional demographic information for Minot.
Minot is associated with these zipcodes: 58707, 58703, 58702, 58701
The coordinates for Minot are: 48.2375 latitude and -101.2779 longitude.
We buy in Ward, in cities like and their surrounding areas.