Are you Facing Financial Difficulty? We can Help!
BiggerEquity is a Rochester investment company that provides real estate solutions. We offer you innovative solutions for whatever real estate troubles you may be having. Just as each situation is unique, we tailor our solution to meet your needs.
We specialize in assisting homeowners in difficult situations by providing win-win solutions that will benefit everyone. Our aim is to help you regain control of your life. We can also negotiate an affordable amount with your lender and buy your house within 7 days.
SELL WITHOUT HASSLE OR PRESSURE!
We will provide the information you need and guide you throughout the process. Simply follow the link bellow to give us some basic information on your situation and your house. It takes less than 5 minutes to do so. We just might have the right solution for you.
What Others Are Saying…
Get a no-obligation cash offer to sell your house to us!
Do you need to sell your house without spending money to fix it up? Do you want to avoid listing your house on the real estate market? Do you need to avoid waiting for months before getting a buyer? Are you worried that you may have to pay exorbitant fees and commissions? Worry no more! We offer expert assistance to homeowners like you to help them sell their homes without hassle. Let us make you a no-obligation cash offer today and close at a time that is convenient for you.
We buy different kinds of residential property such as condos, single-family houses, multi-family houses, and townhouses. We can help you regardless of your situation, whether you have a burdensome rental property, an inherited house, a house with major repair needs etc. Sell your house to us fast if you no longer want your house of cannot keep up with the bills anymore.
If you need to sell your house quickly and easily without the hassles that accompany the process of selling with a real estate agent, BiggerEquity is your best chance to get it done. We are a family owned business that helps homeowners out of tricky situations by helping them get rid of their property through a simple and fast process. We always offer our clients a win-win solution to their problems and go the extra mile to be of help in any way we can. Contact us today!
4 Easy Steps to Sell Your Home.
We have assisted countless homeowners looking to sell their homes.
We will call you to get the relevant information about your property and discuss the solutions available for you to get all the CASH you can from selling your house.
We can pay you a visit for your home valuation and you may get an offer from us to sell your property as-is while we are there. You do not need to spend a cent on repairs.
If you accept our offer, all parties will sign the contract and we will pay you the full amount in the offer within 30 days of the signing. We are responsive throughout (and after) every transaction so feel free to ask us questions you may have.
We are ready to buy your house quickly for cash no matter the condition.
We keep all information you give us about yourself and your property confidential. In addition, it is 100% up to you to accept or reject our offer.
We assure you that the transaction will be a quick and stress-free experience.
Sell your house the fast and hasle-free today by working with one of the top house buyers in Rochester.
Disregard Other Offers! We Efficiently Buy and Sell Houses. We also Remodel and Manage Houses.
Are you experiencing difficulty selling your house? Maybe you have unsuccessfully tried selling through a realtor in Rochester. Selling a home with a realtor is not always the best, especially when your house needs extensive repairs or cosmetic repairs that are costly.
BiggerEquity directly makes a cash offer to you for your house. All our transactions with you will be on your own terms after we make you an offer, and you can be certain that we will buy your house no matter its current condition whether it is in need of major renovation, damaged by fire, etc. We are connected with the finest individuals and firms in real estate business and can always refer you to other companies that are best suited to offer you more if things do not work out between us.
We buy all kinds of houses all over New Hampshire. If you are looking to sell your house fast, we can make you an offer today. People sell their homes in New Hampshire for a lot of reasons but one thing most people fail to understand when trying to sell their house fast is that they fail to explore all available options. Instead, they opt for conventional methods of selling their house through real estate brokers and listings. If you are not keen on using realtors, you may decide to sell your house by yourself by listing it on the internet or on a newspaper. Persons who use this option may have to wait up to 3 to 6 months before closing the deal if they are lucky to find a buyer.
So you want to Sell your House Quickly in Rochester, New Hampshire?
Are you dealing with foreclosure, going through a divorce, a problematic rent arrangement, or the loss of a loved one? No matter your situation, our job is to help all homeowners sell their houses in a fast and stress-free way in Rochester and surrounding areas. Preparing a house for sale can take a lot of time out of your busy schedule. Instead of focusing time that you should invest in other productive activities into the preparation of your home for sale in Rochester, simply contact us today and we will buy your house the way it is for a cash payment.
We are always ready to offer you an all-cash fair deal if you want to sell your house in New Hampshire.
You do have to deal with the difficulty of selling your unwanted property yourself. Regardless of its condition, we will buy your home.
Regardless of your home's condition or your current situation, we will buy your house in New Hampshire.
We have set out to help you break free from that property that has become a burden to you. Our buying process ensures you sell your house for its market price in a fast, easy and fair manner.
We Buy Homes for Cash in Rochester, New Hampshire.
Do you need to sell your Rochester house or your rental property in Rochester? We can make you a fair all-cash offer now. Contact us today to sell your house to the best cash home buyers in Rochester.
We are cash buyers interested in buying houses in Rochester and across Rochester no matter the price or condition. We will buy your house whether it is an ugly house, rental property, an inherited house in probate, or an old house. We can buy your house quickly for cash irrespective the situation that is making you sell.
Avoid the burden of keeping a property you no longer need and the hassle of keeping an open house with multiple home showings. With us, you can avoid the stress of cleaning your home before putting it up for sale. We are ready to buy your Rochester, New Hampshire house right away without hassle no matter your situation.
We are Experts with Many Years of Home Buying Experience to our Names.
BiggerEquity embodies the largest network of experts who buy homes for cash in all parts of the country. We have been in business for many years and will continue to offer homeowners the best service in the industry unlike fly by night real estate companies that don't last in the industry.
While it is a bit difficult to sell a house that is in perfect condition, it is a lot more challenging to sell your house on the market when it has fallen into a state of disrepair. Lowering your selling price while you keep making mortgage payments on your home could get you underwater very soon. As trustworthy home buyers, we will like to help you. Let us buy your home today no matter how much repairs it needs.
Quickly fill out the form above and our local affiliate in your area will contact you with a fast, fair cash offer to buy your home or some other property you wish to sell.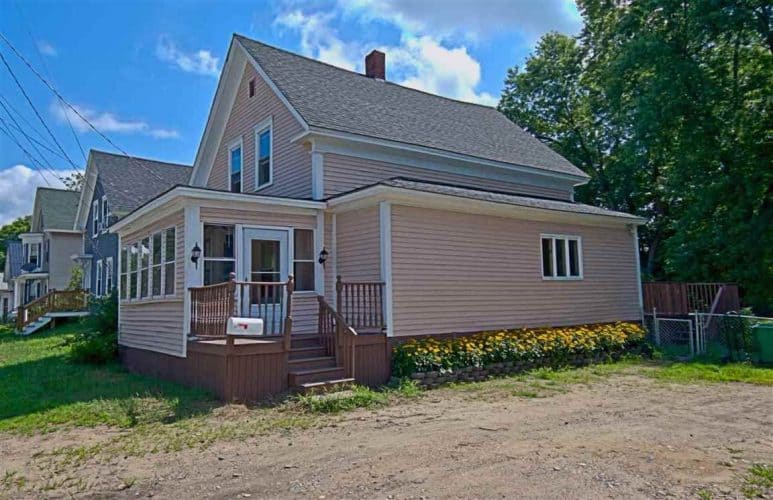 Are you Looking to Sell your Inherited Home? We can Help!
Please accept our condolences for the loss of your loved one who has left you some property. Given your condition, you may not be in the right state of mind to deal with the drawn out process of selling your inherited property through a realtor. At BiggerEquity, we know your priority now is to heal while surrounded by your family instead of stressing about selling your inherited property.
The team at BiggerEquity would like to discuss the prospects of selling your inherited property to us. We are ready to make you a no-obligation cash offer to buy your property as is and close on your property within 7 days. You will not have to worry about paying any commissions, fees, or go through any inspections; we will take care of all that. We just want to take the stress of selling and the burden of paying for the maintenance of your inherited property off your shoulders without hassle.
We can buy your home fast, take over title to your property and pay you with our own money! No delays! No Hassle!
No matter the condition of your house, we are here to buy it.
Are you facing challenges relating to real estate such as foreclosure, moving, and unwanted properties? We are interested in buying your home no matter the state it presently is even it is not habitable anymore. We seek to help property owners in conveniently turning their property into cash. You do not have to worry about making repairs or paying your mortgage as we would completely take care of all that.
We are interested in homeowners who are looking to sell off their properties. We take a look at the property and confirm if the property is really yours. Once we're done with this process, you will receive an offer the same day and cash in hand as soon as you accept our cash offer.
Call us at 866-333-8377 to get more details on how you can quickly sell off your house in the property market. Do this, and we will contact you almost immediately.
We Buy Houses in New Hampshire …
With a current population of 1,330,608 and growing, it's the perfect time to sell your house in New Hampshire.
Since the beginning of time in 1788, folks have been selling their homes in New Hampshire
Lawmakers in Concord, the capital of New Hampshire, are always coming up with new laws in congress in order to save you money when selling your home.
Since 1808, Concord the capital of New Hampshire, people have been selling their homes.
Can you believe New Hampshire is 64300 square miles? Houses for sale galore!
The first step in selling a house is a Purchase Agreement between the Buyer & the Seller. Each state has an Official residential purchase agreement. In order to find the official document for use, visit the New Hampshire realtor board page.
Fun Fact: from the first 13 original colonies, New Hampshire was the first to declare independence!
Visit the New Hampshire by following the link, New Hampshire.
Check out the State Page of New Hampshire for additional demographic information for New Hampshire.
Sell My House Fast in Rochester New Hampshire
The city of Rochester is considered to part of Strafford county.
Visit the Rochester by following the link, Rochester.
Check out the City Page of Rochester for additional demographic information for Rochester.
Rochester is associated with these zipcodes: 03839, 03868, 03867, 03866
The coordinates for Rochester are: 43.2991 latitude and -70.9791 longitude.
We buy in Strafford, in cities like Dover and their surrounding areas.