Sell my house Dover, New Hampshire!
Tired of carrying repeated repairs over repairs on your property? You don't have to deal with the stress and the expense involved! Properties that need some work, don't always perform well on the MLS. Many people are looking for a house they can move into right away, without doing any work. Paying a contractor for repairs will definitely eat much from your wallet. You can avoid that by calling us today at 866-333-8377 while we pay you cash. Find out what a direct offer can mean to you. It might be your lucky moment.
If you have tried conventional methods such as agents, signposts, craiglist ads, and you are yet to sell your house, now is the time to contact us. We can help you sell your house fast .
All you need to do is to provide us with information on how to contact you.
What Others Are Saying…
An Alternative Option for Homeowners Looking to Sell their Houses Quickly in Dover, New Hampshire.
We take pride in helping numerous homeowners who are looking to sell their homes quickly in Dover regardless of why they are selling. It doesn't matter if you are trying to avoid foreclosure , bankrupt, going through a divorce , cannot handle the trouble of problem tenants anymore, or wish to sell your house for another reason. Reach out to us to find out what options you have.
Selling your house through our "We Buy Dover Houses" program is one of the fastest ways you can sell your house. Get a no-obligation cash offer from us right away!
The process is simple . All you have to do is to give us some basic information about your property. We will analyze the data, make you the best cash offer for your house, and close the transaction within 7 days if you need to sell quickly. You won't have to endure bank financing delays; we will give you a check for you house when closing the sale.
We Buy Houses in an around Dover for Cash!
Do you need to sell your house but do not want to deal with the stress and expenses of paying for renovation and commissions?
You may not know how much stress a property can cause you especially if you live in a big city. However, if keeping up with bills, the demand of your tenants as well as home maintenance has become a challenge for you in recent times; BiggerEquity can help.
We have been buying houses for cash from homeowners just like you in Dover for over 6 years now including people who own homes but do not want to deal with the rigors of home flipping. No matter how dilapidated your Dover property might be, we will buy it.
We are interested in buying different kinds of property from empty plots of land to ornate condominiums and homes. Our goal is to help you sell your house and get your money fast through a seamless process that will eliminate the responsibilities of paying for your property's maintenance.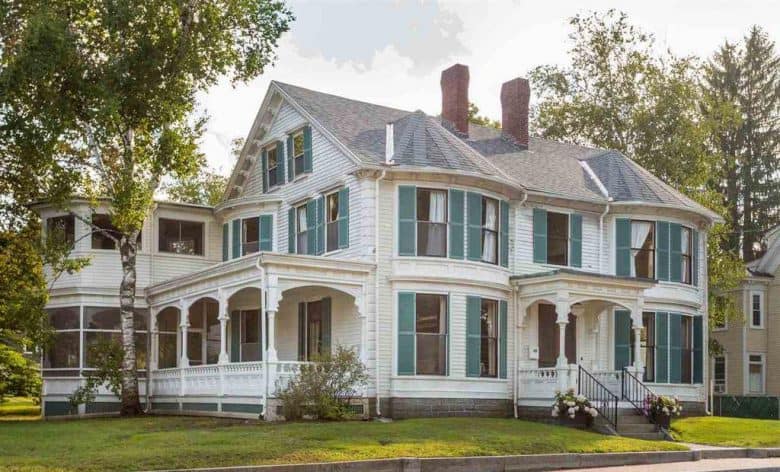 Which Company will Buy my House Quickly in Dover, New Hampshire?
Working with the experts at BiggerEquity is your best chance at selling your house fast in Dover. At BiggerEquity, we are always searching for more property to buy and rehab in Dover. We buy houses of different types in Dover including townhouses, condos, commercial properties, and more. We are experts at providing solutions for homeowners who need to sell their houses quickly. Contact us now and we will come up with an offer for your house a few hours after you reach out to us. We buy property from homeowners, banks, attorneys, banks, and any other persons or organization that need to sell and close quickly. In our 6+ years in business, we have helped over 1,700 homeowners close on their homes without having to work with an agent.
We get to work on setting up a time that is convenient for you to receive BiggerEquity local representatives at your house right after you contact us for the first time if you wish to sell your house in Dover. The purpose of this visit is to inspect your property and take a few photographs for review purposes. Once this is done, we will contact you in as little as 48 hours to make an offer on your home. Integrity, professionalism, and efficiency are our chief guiding principles in business, so we always strive to make you the best offers and close the deal on your house fast and without stress. We have the connections and experience to help you get a short sale if your mortgage is upside down. Contact us today to start the process of selling your Dover home quickly.
The simple process we operate allows us to buy homes faster than most buyers. We typically close within a 30-day period but we are flexible with closing dates and can adjust it to suit your schedule. You don't have to pay any commissions or fees when you sell your house to us. We handle the paperwork and cover all the costs.
Work with BiggerEquity to Sell your House on your Own Terms.
We are home buyers with the aim of helping you sell your home fast. With us, a fast sale is guaranteed because we want to buy your house for cash directly from you. We buy property in all parts of this state and we are willing to buy your house for cash and cover the closing costs of transaction.
Selling your home to BiggerEquity ensures you receive cash payment for your house quickly. We usually close with reputable real estate attorneys or government-regulated title companies in 10 days or less after the first time you contact us. However, we can adjust the closing date if 10 days is too short for you.
As a top-notch real estate investment company, we have the financial resources and the expertise to buy your house instantly unlike realtors who want to list your house and hope to find retail buyers that could qualify for loans.
No one buys houses faster than BiggerEquity. We give fair cash offers without stressing you out.
You can only imagine the flood of phone calls we receive from homeowners asking questions like: "Can you help me to sell my house fast?". And their reasons for wanting us to buy their house fast vary from one homeowner to another. For example, issues arising from the death of a loved one, the need to relocate, a foreclosure, tax sales, divorce, job loss, house damages, bad tenants, etc.
BiggerEquity is a New Hampshire company that provides real estate solutions to homeowners. We buy homes directly from homeowners with the aim of making the sale easy and as fast as possible. Our team has over 6 years of experience in the New Hampshire real estate sector.
Contact us to receive a FAIR CASH OFFER for your house today! We buy houses in any condition and you don't have to pay for repairs. Let us help you move on.
Sell my Dover, New Hampshire House Fast! We will Buy your House whether it is Small, Big, Ugly, or in Perfect Shape.
Do you need to sell your ugly house in Dover to a professional company? Ads by huge companies that offer to buy houses are all over the place, but unlike them, we don't have to go through the long process of researching your location. Instead, we simply connect you with one of our branches that is familiar with your area. As natives of New Hampshire, we take it upon ourselves to offer help to our neighbors as a way of improving the standard of living in Dover.
We know how difficult it is for you to manage your very busy life while trying to sell your house. You don't have to go through all that stress; we are here to buy your home in Dover.
We would like you to sell your house to us quickly, regardless of whether it a small ranch, a mansion, in a high-end area, or in an area that most people consider undesirable. We can help you irrespective of whether you live in Dover or its surrounding areas. Let us buy your house today and give you back your peace of mind.
Your house is better off sold to BiggerEquity because we buy houses fast!
Real-estate agents could rip you off in the twinkle of an eye. This happened to one of our clients who came running to us for intervention the other day. There are some reputable real-estate agents out there though, but why pay them when there are lots of other things to do with the same money? Sell your house to us and save on things like this, as well as waiting time.
Banks have a very annoying way of frustrating some prospective homeowners, though. The stories we hear are sad but for now, the best we can do as investors is to buy your house fast. Our process has been designed, so you don't have to be dragged into any banking regulation drama.
If you quickly submit your information on the contact form, we will call you in the following minutes to your price preferences based on our evaluation of your property. We are known to give the most competitive offers to homeowners. It seems you are next in line for a slice of the convenience that we have a habit of providing from the very moment you receive an offer; we handle the paperwork, processing costs, and everything in between that is required to ensure you receive cash in exchange for your house in the shortest possible time.
We Buy Houses in New Hampshire …
With a current population of 1,330,608 and growing, it's the perfect time to sell your house in New Hampshire.
Since the beginning of time in 1788, folks have been selling their homes in New Hampshire
Lawmakers in Concord, the capital of New Hampshire, are always coming up with new laws in congress in order to save you money when selling your home.
Since 1808, Concord the capital of New Hampshire, people have been selling their homes.
Can you believe New Hampshire is 64300 square miles? Houses for sale galore!
The first step in selling a house is a Purchase Agreement between the Buyer & the Seller. Each state has an Official residential purchase agreement. In order to find the official document for use, visit the New Hampshire realtor board page.
Fun Fact: from the first 13 original colonies, New Hampshire was the first to declare independence!
Visit the New Hampshire by following the link, New Hampshire.
Check out the State Page of New Hampshire for additional demographic information for New Hampshire.
Sell My House Fast in Dover New Hampshire
The city of Dover is considered to part of Strafford county.
Visit the Dover by following the link, Dover.
Check out the City Page of Dover for additional demographic information for Dover.
Dover is associated with these zipcodes: 03820, 03821, 03822
The coordinates for Dover are: 43.1887 latitude and -70.8845 longitude.
We buy in Strafford, in cities like Rochester and their surrounding areas.