You can get your money wired to you in less than a week.
Here's why you should not reject my offer to buy your house. I'm not some kind of buyer whose fancied or care about the color of paint, structure or how old your building is. I don't borrow money from a big bank that tells me what or where I can buy because I buy with cash. If we agree on a certain price, I wire the entire purchase amount directly into the escrow office. I promise to make the of selling your house fast and easy.
You might have estate agents turning you down because your house requires important repairs or you are in a negative equity position on your house. Selling your house in the same old fashion way can sometimes be tricky. Perhaps you don't have the equity to pay for real estate commissions out of the proceeds of the sale of your house.
Selling to a qualified local investor like BiggerEquity is a great choice if you are looking to sell fast without hassle.
What Others Are Saying…
We are different from other companies that buy homes; here's how.
Our collaboration with contractors will fix the house you sell to us at a discount , which allows us to buy your house for a price that is higher than what other buyers will offer. This way, we can make some profit while still paying the best price for your house. We are able to get discounts from our contractors because we provide a high volume of work for them.
Let us make you a no-obligation cash offer in as little as 24 hours. Your house does not have to sit on the real estate market for months while you wait for buyers to come around. Moreover, you do not have to go through the trouble of keeping your house picture perfect at all times for showings to potential buyers, whose loan approvals could fall through due to them not being qualified for one.
You can save thousands of dollars simply buy selling your house to us because we will not ask you to cover any repair costs, closing costs, or commissions. You will not have to go through the hassle of inspections and appraisals. Call us today on 866-333-8377 or complete the form to the right to receive an offer from us today!
Enjoy a Hassle-Free Transaction from Start to Finish!
You won't experience the delay of waiting for us to get loan approvals to buy your property. We have the cash to buy your house and pay off whatever debts you owe.
We aim at creating a win-win deal that benefits you and us. This is why we keep every step of the transaction transparent.
The seller agreement and documents for escrow will be provided by us; all you have to do is sign them. Yes, we are that easy to work with!
You get to sell your property without closing fees, agent fees, or expenses from paperwork. We take care of all that.
The condition or your house won't deter us. We will buy your house for cash irrespective of its condition.
We have the resources to ensure you sell your house fast for cash and close with us within 7 days.
We Want to Help. Let Us Know How.
Give us a call at 866-333-8377 or fill out the contact form above and we will contact you with an easy and fast way to sell your house.
Once we have had a look at the house you are looking to sell, it usually takes 30 minutes for us to make you a deal.
You are under no obligation nor pressure to sell your house to us so you can always turn down the deal we bring to the table if you are not satisfied with it.
We can Buy your House no Matter the Price, Condition, or Location.
BiggerEquity comprises a network of expert real estate investors. We pay cash for homes no matter the condition so whether you own a house that needs extensive repairs, need a fast cash sale or an inherited property in probate, contact us to get a quick offer from us today and we can close in a matter of days.
You may decide to sell your house quickly for cash for any number of reasons. The most common reasons include:
Mortgage terms that are not fair.
The loss of a spouse or a loved one.
Falling behind on payments.
Relocation due to work.
Your house may be in bad shape.
Damage caused by fire or storm.
Military transfer.
Foreclosure.
No equity to pay realtor commissions and fees.
An inherited house you do not want to keep.
Liens.
Liquidating assets to offset bills.
Estate sale.
No matter your reason for wanting to sell your house, we will offer you a fast solution for it.
Don't worry about the condition of your home; it won't stop you from selling it to us.
We are your last resort if you must sell your Dearborn, Michigan house fast this week.
By calling the main source for purchasing, you've already taken action. We buy houses of any condition fast. If your decision on selling your house has been made, kindly fill out our form today or call 866-333-8377 and consider it sold. We will pay you top dollar for your house. We will buy your house completely and will give you time to reside therein till you're ready to move out. If you own a bad rental, inherited property, transfer, divorce, foreclosure, pretty or a condemned house, we'll buy it and we pay you in cash.
You may have been turned down severely and feel like giving up already. Your sad days are over with us because we will buy your house and give you cash in hand as soon as you want. Congratulations!!!!!
The best part is that, after you agree to the offer you get money straight in your account. Chances are that the company will absorb the extra cost involved and then will immediately request for the paperwork.
Every year, homeowners around Dearborn, Michigan trust us to help with selling their homes.
It is undisputed how frustrated one could be while trying to sell a house by oneself or through an agent. Trying to keep the house and its environment clean to appeal buyers.
There are no skeletons in our cupboard, and we don't plan to change this reputation any time soon. Our clients are an integral part of everything we do at BiggerEquity because we are nothing like the dubious companies out there who will promise you the whole world and end up turning your own world upside-down by failing to fulfill their promises to you.
Are you a homeowner in or around Dearborn and you find yourself caught up in the tangled net of distress due to the repairs needed in your home? If yes, then we can help you out in a jiffy by offering you instant cash for your house. This will save you the further stress of waiting indefinitely for a realtor's listing to attract a buyer and heck! You don't have to pay us any commission.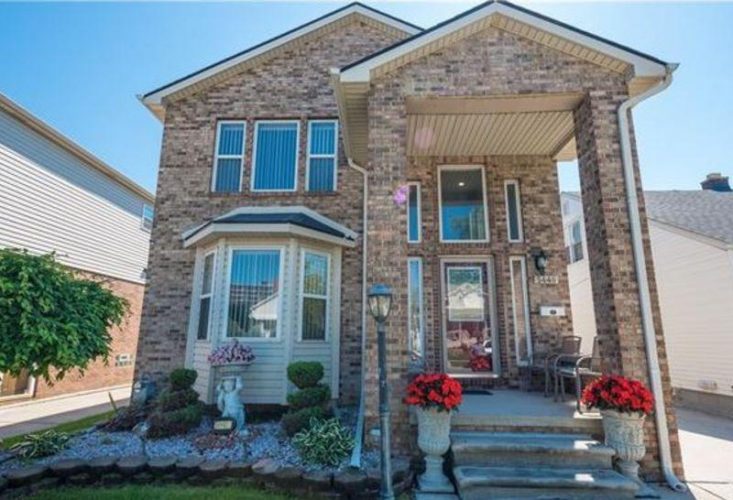 Receive your Cash Quickly by Selling your House to me.
A cursory look at my "What is a cash sale" page will help you realize how fast you can get your money by selling your house for cash. You can sell your house fast to BiggerEquity and save time instead of waiting for a buyer to secure a loan to buy your house. We can wrap up the sale in an instant and hand you the cash without complicated paper work.
BiggerEquity will close the sale fast and cover all closings costs and fees to ensure you receive your cash payment in 3 days or less.
The process of selling your house for cash moves very quickly and can cause you to make some unwanted mistakes. If you are in business with any "we buy houses" companies, ensure it is a company you trust 100% to buy your house at a fair price. In all transactions, we put these two factors first and we would like to believe we fulfil both requirements every single time. This is why we have been able to build our business on referrals from past customers, repeat customers, and business relationships.
Sell Your Dearborn, Michigan house for cash!
We buy houses and other kinds of property from property owners who need to sell their property quickly for cash be it a house, condominium, multi-tenant building, townhouse, or commercial property. You pay very little to no closing costs when you sell your house to us.
We buy houses for cash and usually cover the closing costs. We will buy your house AS-IS even if it is ugly. This means you will not have to worry about cleaning your house, re-painting it, or making any repairs. Additionally, we close fast and you will not have to wait endlessly for regular buyers to get mortgage approvals before you sell your home.
We offer quick closing periods that allow you to quickly move on after selling your house. Choosing to sell your house through traditional methods can stretch into months or years of delay, expenses (repairs, listing, and closing costs), and maximum effort – which may not pay off as well as you hoped it would. Unlike this, we offer a fast and easy way for you to sell your home to us.
We Buy Houses in Michigan …
With a current population of 9,922,576 and growing, it's the perfect time to sell your house in Michigan.
Since the beginning of time in 1837, folks have been selling their homes in Michigan
Lawmakers in Lansing, the capital of Michigan, are always coming up with new laws in congress in order to save you money when selling your home.
Since 1847, Lansing the capital of Michigan, people have been selling their homes.
Can you believe Michigan is 35000 square miles? Houses for sale galore!
The first step in selling a house is a Purchase Agreement between the Buyer & the Seller. Each state has an Official residential purchase agreement. In order to find the official document for use, visit the Michigan realtor board page.
Fun Fact: Detroit Michigan is known as the auto capital of the entire world.
Visit the Michigan by following the link, Michigan.
Check out the State Page of Michigan for additional demographic information for Michigan.
Sell My House Fast in Dearborn Michigan
The city of Dearborn is considered to part of Wayne county.
Visit the Dearborn by following the link, Dearborn.
Check out the City Page of Dearborn for additional demographic information for Dearborn.
Dearborn is associated with these zipcodes: 48128, 48120, 48126, 48124, 48121, 48123
The coordinates for Dearborn are: 42.3127 latitude and -83.2130 longitude.
We buy in Wayne, in cities like Allen Park, Dearborn Heights, Detroit and their surrounding areas.