Do you need to sell your house quickly? BiggerEquity can have you heading to the bank with a smile in just 7 days!
You're just one step away from selling your house quickly! Share your house details with us, and within minutes, we'll provide you with a cash offer. Our team of experienced professionals is ready to guide you through the entire process of selling your house fast.
We make an offer, and you accept the cash—no need to deal with real estate agents, bank loans, home inspections, or any unnecessary hassles. It's that simple!
Our offers are fair and not undervalued. Unlike many other realtors, we provide you with an equitable deal. Our profit margins are minimal. We may buy houses at a discount to renovate and prepare them for the market, aiming to sell at a profit. When you sell your house to us, you'll receive your cash in just a few days, not a month. Even if we can't close a deal with you, we're happy to offer you valuable advice you may not have considered!
What Others Are Saying…
Are you thinking, 'I want to sell my Detroit, Michigan house as-is for cash'? Get a Cash Offer for Your House Right Now!
Have you attempted to sell your house through an agent before? It can quickly become burdensome, as you'll need to tidy up and be available for potential buyers to view the property. Then, there's the discomfort of allowing complete strangers into your home for numerous showings and inspections.
Our approach is vastly different from the typical real estate agent's because WE PAY CASH; we don't rely on banks to complete transactions. Once you inform us about the house you want to sell, we'll visit your property and present you with an offer in as little as 2 hours after inspecting your home. When you accept our offer, we can close at your convenient. It doesn't matter if your house is in poor condition, requires repairs, or has tenants; we'll take care of it. Since we don't depend on traditional sources of financing, we can close the sale in as little as 7 days and pay you in cash if you need a fast sale.
Receive a Cash Offer for Your House
All you need to do to receive an offer for your house today is give us a call or fill out an online form. We've made the process stress-free and lightning-fast. Regardless of your home's location or condition, we ensure a smooth transaction, treat you with respect, and provide you with an attractive cash offer."
Why Work with Us?
We are dedicated to delivering top-notch service to every seller, regardless of their circumstances.

We present you with a variety of alternative selling options for your house.

Our expertise lies in offering creative win-win solutions.

Sell your house effortlessly, without the hassle of commissions or delays.
Looking to sell your Detroit, Michigan house quickly? We can purchase your property within 30 days.
If you're seeking a fast way to sell your house fast in Michigan, you're in the right place! BiggerEquity purchases houses for cash in Detroit. We directly buy houses from homeowners all over Detroit, regardless of their condition.
Unlike realtors who list houses and wait for buyers, we are a real estate investment company that buys houses directly from homeowners. We'll purchase your house without requiring any repairs or multiple inspections.
Selling your house to an investor in Detroit is an excellent choice prices or value if you prioritize a quick and hassle-free sale over maximizing profits.
Did you Say, Buy My House?Here is our Acquisition Criteria.
BiggerEquity buys and sells houses. We are a real estate investment company that buys houses that are in good shape for our rent-to-own tenant buyers as well as less than desirable houses that we remodel and sell to other buyers. We pay cash for houses and close quickly because we don't rely on bank financing.
Do you own some property you want to sell? We are interested in buying houses in Detroit and neighboring parts of Detroit. We buy different categories of properties in Detroit including vacant homes, distressed houses, commercial property, vacant land, and pretty houses.
Wondering why you should sell your house to us? This question pops up in the mind of many sellers. Selling to us have many advantages compared traditional methods of selling.
Here's a step-by-step procedure if you're thinking, "Sell my Detroit, Michigan home quickly
The process is straightforward. We can visit your home for a complimentary evaluation before presenting you with a reasonable cash proposal based on current market values. The decision to accept or decline our offer is entirely up to you; we won't exert any pressure.
If you decide to accept our offer, we will swiftly close the deal on your house, typically within 7 days. We understand the importance of selling your house promptly without complications, and we are here to help. Plus, we will handle the majority, if not all, of the closing expenses.
Obtain a quote from us today! Just fill out the form above or give us a call at 866-333-8377, and our local investors will reach out to you promptly. Let us extend an offer to purchase your house and provide you with cash today. We won't push you to accept our proposal.
Is it best to sell through an agent?
The timeline for selling your house can vary significantly and depends on various factors. Opting to sell your house with a real estate agent may not always be the ideal choice, especially if your property requires extensive repairs and you're seeking a fast sale.
It's essential to remember that real estate agents typically prefer to list houses that are in excellent condition and ready for immediate occupancy. Additionally, potential buyers often need to secure approval from their bank's inspector, which can result in a detailed examination of your property. However, you can bypass all these complexities by selling your house to us quickly, without the need for inspections or bank-related delays, as we have the necessary funds readily available.
BiggerEquity has established itself as a leading house buyer for more than a decade. We offer you the quickest and most efficient way to sell your house because we directly purchase properties from homeowners like you.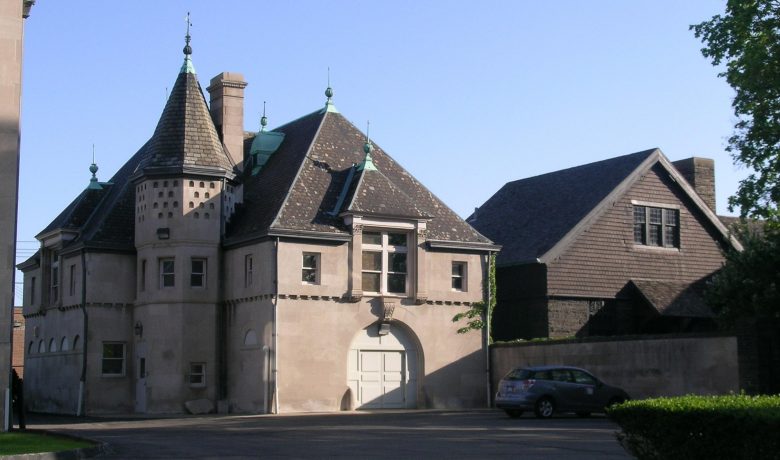 If you've been struggling to sell your house in Detroit, Michigan, and haven't had any luck so far, don't worry – we're here to assist you!
We are a Michigan-based company that buys houses, no matter their condition. You have the flexibility to choose a closing date anywhere from now to six months, and the best part is, you won't have to pay any real estate fees when you sell to us.
Our reputation is built on purchasing houses in any situation, regardless of their price range or location. We understand that everyone's circumstances are unique. Whether you're uninterested in keeping an inherited house, facing overdue bills, dealing with a foreclosure, coping with fire damage, managing a vacant rental property, or simply not willing to invest thousands of dollars in property refurbishing, we are here to help. We will purchase your house, even when others hesitate to do so.
To get in touch with us, call us at 866-333-8377 to receive a free quote. Alternatively, you can submit your information via our contact form, and we will promptly reach out to you. If you'd like, we can also provide you with a free report on how to sell your house quickly in today's market.
Problems can arise at any time. You can sell your house to us if you are in a tough situation.
Is your house being foreclosed on? Has the court ordered you to sell your house because you are in the middle of a rough divorce? Perhaps you want to move out of your current home in Detroit to a warmer place because your children are all grown up and living on their own now. Are you a property owner tired of dealing with troublesome tenants? Have you inherited a house from a relative but cannot afford to keep it? Do you need to sell the house for an older relative who can no longer live alone? Do you want to sell your house because it is outdated and in need of remodeling?
Many people fall victim to foreclosure due to circumstances that are beyond their control so it may not be your fault that you are facing foreclosure. However, failing to take control of your situation and acting in the interest of your family will make you responsible when you lose your house.
Sometimes, we too wonder why older generations decorated their houses the way they did. These days, many people are very busy and find it hard to take time off to remodel or update their house and others cannot afford the cost of having professionals do it for them. From the early hours of the morning, you go to work on getting the kids ready for school, taking care of your aged parents, getting to work early, and in the evening, you have to make dinner for the family. With such a schedule, you will be exhausted by the end of the day and the only thing you will want to do at this point is to go to bed. Nobody wants to remodel or fix up the house after a hectic day like that. A great solution for this is to sell your outdated house and buy a new one. We can buy your fixer-upper house fast, even if you want to sell for CASH!
We Buy Houses in Michigan …
With a current population of 9,922,576 and growing, it's the perfect time to sell your house in

Michigan

.

Since the beginning of time in 1837, folks have been selling their homes in Michigan

Lawmakers in Lansing, the capital of Michigan, are always coming up with new laws in congress in order to save you money when selling your home.

Since 1847, Lansing the capital of Michigan, people have been selling their homes.

Can you believe Michigan is 35000 square miles? Houses for sale galore!

The first step in selling a house is a Purchase Agreement between the Buyer & the Seller. Each state has an Official

residential purchase agreement

. In order to find the official document for use, visit the Michigan realtor board page.

Fun Fact: Detroit Michigan is known as the auto capital of the entire world.

Visit the Michigan by following the link,

Michigan

.

Check out the State Page of

Michigan

for additional demographic information for Michigan.
Sell My House Fast in Detroit Michigan
The city of Detroit is considered to part of Wayne county.

Visit the Detroit by following the link,

Detroit

.

Check out the City Page of

Detroit

for additional demographic information for Detroit.

Detroit is associated with these zipcodes: 48209, 48208, 48201, 48207, 48206, 48205, 48204, 48203, 48238, 48239, 48234, 48235, 48233, 48202, 48243, 48214, 48215, 48216, 48217, 48210, 48211, 48212, 48213, 48219, 48228, 48224, 48227, 48226, 48221, 48223, 48222, 48231, 48232, 48244, 48255, 48260, 48264, 48265, 48266, 48267, 48268, 48269, 48272, 48275, 48277, 48278, 48279, 48288