An Alternative Option for Homeowners Looking to Sell their Houses Quickly in Brockton, Massachusetts.
We take pride in helping numerous homeowners who are looking to sell their homes quickly in Brockton regardless of why they are selling. It doesn't matter if you are trying to avoid foreclosure , bankrupt, going through a divorce , cannot handle the trouble of problem tenants anymore, or wish to sell your house for another reason. Reach out to us to find out what options you have.
Selling your house through our "We Buy Brockton Houses" program is one of the fastest ways you can sell your house. Get a no-obligation cash offer from us right away!
The process is simple . All you have to do is to give us some basic information about your property. We will analyze the data, make you the best cash offer for your house, and close the transaction within 7 days if you need to sell quickly. You won't have to endure bank financing delays; we will give you a check for you house when closing the sale.
What Others Are Saying…
7 days! That's longest you will have to wait for us to close on buying your house in Brockton, Massachusetts. Isn't that great?
Are you in urgent need to sell off your house as fast as possible? Have you tried making the house more appealing to attract potential buyers, making important repairs, clearing out all the clutter from the garage, and getting all your carpets cleaned?
Waiting for the right buyer to show up and make you a great offer can be a frustrating experience. But you don't have to experience that.
Our watch word is 'speed.' We will speedily sell off your home in a less than one week and pay you cash in hand immediately.
Why Work with Us?
We are committed to providing the best service to every seller, irrespective of the situation.
We offer you a range of alternative options for selling your house.
We are experts at providing innovative win-win solutions.
Easily sell your house without hassle, commissions, or delays.
Avoid Foreclosure and Save your Credit!
Do you find yourself at the brink of foreclosure? Unexpected situations in life, such as medical bills or being out of a job, can make it hard for many people to keep up with loan payments and your credit rating will take a blow if you can't pay your credit cards. It gets worse when you stop paying your mortgage since the lender may move to foreclose your property.
BiggerEquity can help you if you have fallen behind on payments. We are a network of real estate investors who buy property for cash to help people stop foreclosure and save themselves from bad credit ratings. You can even get cash back at closing. The investors we work with can negotiate with your bank to help you avoid foreclosure and allow you the time to work things out. Complete the form below to get a solution from us now!
We offer you alternative options and guide you in making well-informed decisions when selling your house to us. Additionally, you do not have to pay any commissions or fees no matter the condition and price range of your home or your purpose for selling it. We will buy your house no matter the condition whether it is ugly or in perfect condition.
How Reputable are "We Buy Houses" Companies?
Most people that work with us want a quiet, simple, and fast home sale. Usually, they prefer not to work with agents because they do not want to pay any commissions nor invest money in home repairs before selling their houses. However, this option is not always as easy as it seems.
We want to buy your house! We buy houses throughout Massachusetts and we can offer you the best service whether it is speed or ease you need in selling your house. We provide the easiest and fastest home sale service.
We will buy your Massachusetts property exactly as it is, irrespective of its condition. Whether your Massachusetts house is in bad shape and in need of major repairs that you cannot afford does not matter. We will buy it as-is for cash and close the deal within a few days without any inspections. We have the financial resources to pay you in cash so you do not need to wait for several months before receiving payment for your property or worrying that the sale may fall through. Finally, you can sell off your property that has become a burden to you so that you can regain your peace of mind. Simply fill out and submit the property information form below to receive a fair cash offer for your house in the next 24 hours or less. Our method of buying houses is fast and we pay cash. Apart from these two very attractive reasons that can motivate you to sell your house to us, there are some other reasons.
Selling your house, but don't know where to begin? You have a few options to choose from.
Selling your property through conventional means will consume your money and time before closing on a sale. It may take longer if the house is in very bad shape. Agents attract buyers who want to live in the home. Buyers are looking for pretty houses with as little money down as possible. Buyers tend to be put off when they find something they do not like in the course of visiting the house. It never matters if the price of the house is $15,000 less than every other house!
Afterward, the agents bring in a property inspector, who helps identify possible repairs. The end user also reviews the reports which could be as long as 40 pages. All this is what switch the buyers' interest in houses.
All you have to do is give us your details and our team of experts will pay you a visit to have a look at your property. We can make you a cash offer for your house within the next 48 hours (two days).
YOU CAN SELL YOUR HOUSE TODAY BEFORE IT IS TOO LATE!
Foreclosure is among one of the biggest things that can cause a homeowner to decide to sell their home. Foreclosure is simply the act of taking over a property because its owner defaulted on a loan or payment and is deemed unable to pay back the owed sum. A mortgage is a loan meant for buying a piece of property, such as a piece of land or a house. It is basically a legal documentation of your responsibility in paying back the loan.
Not all homeowners end up losing their homes to foreclosure, however, the majority of homeowners who are facing foreclosure or already going through foreclosure are unaware of all options available to them. If this is your situation, or you are at the brink of it, we may be able to help you avoid foreclosure.
Note that is not your fault if you didn't know all the options available to you before. It is hard to keep up with all the information on foreclosure, and regular revisions of the government regulations on foreclosure makes it even harder to know it all.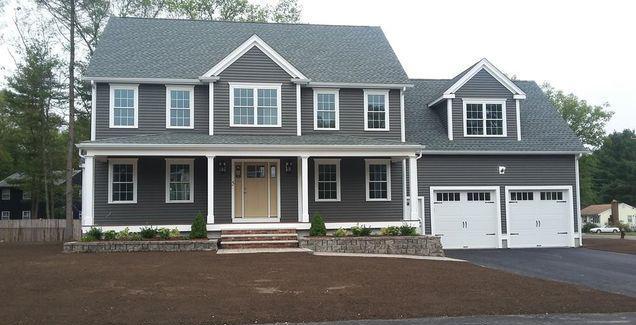 We Buy houses in Brockton, Massachusetts. If you need to sell your house fast, you have come to the right place.
For most homeowners, selling a home is accompanied by mixed feelings of sadness, anxiety, or uneasiness due to the uncertainty that comes with it. Many people spend most parts of their lives in a single home, even if it is an inherited property, or rented apartment, but difficult financial situations force people to sell their houses in Brockton all the time while some other people simply sell their houses for other reasons.
Why do homeowners prefer selling their houses to home buyers?
Homeowners sell their houses to "we buy houses" companies who are direct buyers for many reasons but particularly because the sale is always fast. People sell their houses for many reasons in Brockton including financial hardships so you do not have to feel like you are alone if you are in such a situation. Most of these people turn to companies with the "we buy houses" slogan in such situations. When trying to collect owed debts, lienholders, banks, tax collectors, and debtors get quite ruthless and may move to foreclose your property quickly. We can work with you to pay off your debts and also pay you cash for your house ASAP!
Get a fast no-obligation cash offer from our network of expert real estate investors in Brockton, Massachusetts. We are interested in buying your house for cash regardless of whether it is in probate, needs serious repairs, or you simply need a fast cash sale. Our investors will be happy to make you an offer for your home and close in a matter of days.
We Buy Houses all Over Brockton, Massachusetts. You can receive a Cash Offer in as Little as 7 Minutes.
BiggerEquity is the answer you seek if you have ever considered selling your house fast in Brockton. We buy houses and homes all over Brockton without realtor fees, commissions, closing costs, or repair costs. Sound too good to be true? Try us today to find out for yourself. Unlike realtors, BiggerEquity will buy your house as-is and take care of all renovations. We do not buy through intermediaries; we buy your house directly from you. Selling your house in Brockton can be difficult and full of delays if you use a realtor. We can buy your home fast.
We also provide real estate solutions for distressed sellers who want to avoid the usual hassle of selling a house irrespective of how complicated the situation is or how big the sale is. We know anyone can find himself in a difficult situation any time so we treat you respectfully and with dignity no matter your reason for selling. Why list your Massachusetts house with a realtor when you can sell it to us immediately? Let us buy your house right away!
Receive a fair cash offer from us right away and close on the Massachusetts property you want to sell at your own convenience.
We Buy Houses in Massachusetts …
With a current population of 6,794,422 and growing, it's the perfect time to sell your house in Massachusetts.
Since the beginning of time in 1788, folks have been selling their homes in Massachusetts
Lawmakers in Boston, the capital of Massachusetts, are always coming up with new laws in congress in order to save you money when selling your home.
Since 1630, Boston the capital of Massachusetts, people have been selling their homes.
Can you believe Massachusetts is 48400 square miles? Houses for sale galore!
The first step in selling a house is a Purchase Agreement between the Buyer & the Seller. Each state has an Official residential purchase agreement. In order to find the official document for use, visit the Massachusetts realtor board page.
Fun Fact: The first American lighthouse was actually built in Boston in 1716.
Visit the Massachusetts by following the link, Massachusetts.
Check out the State Page of Massachusetts for additional demographic information for Massachusetts.
Sell My House Fast in Brockton Massachusetts
The city of Brockton is considered to part of Plymouth county.
Visit the Brockton by following the link, Brockton.
Check out the City Page of Brockton for additional demographic information for Brockton.
Brockton is associated with these zipcodes: 02301, 02302, 02303, 02304, 02305
The coordinates for Brockton are: 42.0821 latitude and -71.0242 longitude.
We buy in Plymouth, in cities like and their surrounding areas.