YOU CAN SELL YOUR HOUSE TODAY BEFORE IT IS TOO LATE!
Foreclosure is among one of the biggest things that can cause a homeowner to decide to sell their home. Foreclosure is simply the act of taking over a property because its owner defaulted on a loan or payment and is deemed unable to pay back the owed sum. A mortgage is a loan meant for buying a piece of property, such as a piece of land or a house. It is basically a legal documentation of your responsibility in paying back the loan.
Not all homeowners end up losing their homes to foreclosure, however, the majority of homeowners who are facing foreclosure or already going through foreclosure are unaware of all options available to them. If this is your situation, or you are at the brink of it, we may be able to help you avoid foreclosure.
Note that is not your fault if you didn't know all the options available to you before. It is hard to keep up with all the information on foreclosure, and regular revisions of the government regulations on foreclosure makes it even harder to know it all.
What Others Are Saying…
This is BiggerEquity, the home buying company.
We are much more than a referral sales network or national real estate chain. The mission of BiggerEquity is to simplify the process of selling homes for all and sundry. Our intervention allows homeowners to skip right past the unpredictable, expensive, and time-consuming hurdles of selling their homes through real estate agencies and average buyers. Real estate agencies can charge as high as tens of thousands of dollars for a single sale! But BiggerEquity will rather give you the money you need than take anything from you.
We will make it less stressful for you if you have a home you need to sell here. We will at all times try to pay the most we can when we buy a home. From simple negotiation to quick cash sale. You are always welcome to bring a lawyer in, but we work hard to make sure that you don't need one. Call us at 866-333-8377 and consider your home sold today!
We are so obsessed about buying homes that we even buy homes with barely enough equity. It makes us really happy to see homeowners celebrate their freedom from stressful situations, after we buy their homes for the fairest prices ever!
Why Work with Us?
We are committed to providing the best service to every seller, irrespective of the situation.
We offer you a range of alternative options for selling your house.
We are experts at providing innovative win-win solutions.
Easily sell your house without hassle, commissions, or delays.
Here is a simple way to sell your home fast.
High costs of living and job loss are some of the factors that make it difficult for many homeowners to manage their mortgage payments.To prevent the bank from auctioning their homes at giveaway prices, most homeowners in such situations may decide to sell their homes fast. However, trying to sell your home through a process that may take a few months is not the best option for you if this is your situation because it would only incur more expenses like repair costs and further mortgage payments without any guaranty that you will find a buyer any time soon.
Selling your house quickly to avoid foreclosure gives you a chance to prevent your credit score from taking a devastating blow and it can leave some money in your pockets to start over after you sell your house. Selling your home may be tough for you to come to terms with but this will help you save your credit and make it easier for you to buy another home as soon as you are financially stable again.
You may need to sell your home quickly for many other reasons such as; relocation due to job changes or avoiding payments for two houses after you get divorced. According to professionals in the real estate industry, selling the traditional way could mean you will have to wait for an average period of 12 months before selling your home.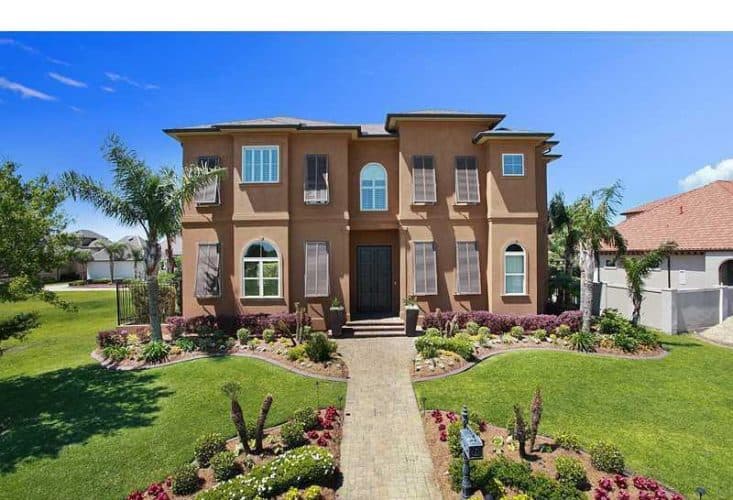 Are there people who buy houses for cash in Kenner, Louisiana?
We buy Louisiana houses for cash, and we've been doing this for over one decade. Our offers are widely sought after because we put the needs of homeowners into careful consideration while trying to define the most befitting price. Give us a call at 866-333-8377 today, and let's buy your house fast!
We represent both homeowners and investors, to ensure that both parties are mutually satisfied. Our team comprises of real estate professionals who know the rules of property investment and abide strictly by them.
It's not so easy to find buyers for houses that require expensive renovation before new owners can feel comfortable in them. But we know exactly how to find buyers that will be interested in such houses and link them up with the distressed owners.
Don't Leave your House in Kenner, Louisiana Vacant.
The average time it takes to sell a house via conventional sale is 4 to 5 months and this method can be expensive. BiggerEquity offers selling options that can convert your property into cash in a very short time.
BiggerEquity is a reliable company that specializes in buying any property including lands, flats, and commercial property in any condition all over Louisiana. When we buy from you, you do not have to cover any additional costs such as commissions. While conventional methods of selling your house can be full of delay and other problems, we offer a fast and easy option for selling your house since we usually contact you with our decision about the transaction within 48 hours of seeing the property.
When selling your house to us at BiggerEquity , you won't have to deal with any of those things!
You can still sell your property fast even if you have exhausted all the options you think you have.
Have you been looking for a fast and easy way to sell your house? We can help you if you need to sell your property quickly even if it is in bad shape, located in an undesirable neighborhood, needs major repairs or you think it is too small. We can come up with a cash offer to buy your house directly from you in as little as 48 hours irrespective of its location, your reasons for deciding to sell, or the condition of your house. Let us make you an offer today and you will have first-hand experience of how fast our network of local buyers will buy your house.
Over the years, we have helped numerous people who find themselves in situations like yours. Usually, most of these sellers come to us saying that they have failed to sell their house even after exhausting all options available to them. Many people have tried to list their homes on Craiglist, local newspapers, through realtors, and even put up "for sale" signs in their yard without any success in selling their house. Work with us today and you can sell your house for cash and get your money fast.
The need for extensive repairs, size, location, or other problems may be the reason you have been unable to sell your house as fast as you want but you do not have to worry about all that anymore. We are here to help get rid of that house and move on with your life. Simply complete the from below and we will reach out to you right away with an offer to buy your house quickly. You run zero risk by submitting this form and it does not put you under any obligation to sell to us. We hope to hear from you soon.
We are Experts with Many Years of Home Buying Experience to our Names.
BiggerEquity embodies the largest network of experts who buy homes for cash in all parts of the country. We have been in business for many years and will continue to offer homeowners the best service in the industry unlike fly by night real estate companies that don't last in the industry.
While it is a bit difficult to sell a house that is in perfect condition, it is a lot more challenging to sell your house on the market when it has fallen into a state of disrepair. Lowering your selling price while you keep making mortgage payments on your home could get you underwater very soon. As trustworthy home buyers, we will like to help you. Let us buy your home today no matter how much repairs it needs.
Quickly fill out the form above and our local affiliate in your area will contact you with a fast, fair cash offer to buy your home or some other property you wish to sell.
Next time someone says: "I'm not sure how to sell my house fast" in Kenner, Louisiana, be a darlin' and direct them to us. We buy houses fast!
Did you know we can make selling your house fast in a couple of days a possibility without being stressed out by the process? But of course, this is a luxury that your regular realtors cannot provide because it is peculiar to BiggerEquity. We can't say it enough: we will buy your house, no matter the urgency, condition, or price.
Does your house look like a wrecked shipped torn apart in pieces? Such that requires extensive repairs, cleaning maintenance…No Problem! Our home buyers purchase properties in any condition. If your home needs major repairs like cosmetic or worse, we can often make a fair cash offer to help you sell off your house super fast. You will go without the stress of making repairs.
BiggerEquity is designed to help homeowners get rid of tiring and unwanted houses as fast as possible. We are not only investors but also a problem solver who can buy off your unwanted house quickly in cash offer.
We Buy Houses in Louisiana …
With a current population of 4,670,724 and growing, it's the perfect time to sell your house in Louisiana.
Since the beginning of time in 1812, folks have been selling their homes in Louisiana
Lawmakers in Baton Rouge, the capital of Louisiana, are always coming up with new laws in congress in order to save you money when selling your home.
Since 1880, Baton Rouge the capital of Louisiana, people have been selling their homes.
Can you believe Louisiana is 76800 square miles? Houses for sale galore!
The first step in selling a house is a Purchase Agreement between the Buyer & the Seller. Each state has an Official residential purchase agreement. In order to find the official document for use, visit the Louisiana realtor board page.
Fun Fact: The tallest state capitol building in the world is located in Louisiana. The building has 34 floors and is rising to an astonishing 450 feet.
Visit the Louisiana by following the link, Louisiana.
Check out the State Page of Louisiana for additional demographic information for Louisiana.
Sell My House Fast in Kenner Louisiana
The city of Kenner is considered to part of Jefferson county.
Visit the Kenner by following the link, Kenner.
Check out the City Page of Kenner for additional demographic information for Kenner.
Kenner is associated with these zipcodes: 70065, 70062, 70063, 70064, 70097
The coordinates for Kenner are: 30.0109 latitude and -90.2549 longitude.
We buy in Jefferson, in cities like and their surrounding areas.