Do you want to buy or sell a home? We are here to ensure you achieve your real estate goals.
Don't let the less-than-desirable condition of your house stop you from contacting us. We will buy your Lafayette house regardless of whether it needs simple cosmetic work or major repairs.
We have the funds and other resources to buy your home for cash, thereby making the transaction a very fast and stress-free one.
We have many years of real estate experience under our belt, and we combine this with our expertise and resources to offer the best real estate solutions to homeowners in different situations, no matter how complex. We know that each situation is unique; this is why we work directly with each customer to create a solution that best resolves his or her individual problem(s). We know every property has sentimental value to its owner so in turn, we treat every homeowner with respect and honesty when they are selling to us, and ensure we fulfill all our commitments to them.
What Others Are Saying…
Are you looking to sell your house in less than a week? We can buy your Lafayette, Louisiana house as fast as you need to sell.
The process of selling a house is usually stressful but we make it stress-free, fair, and fast. Sell your house fast and regain your peace of mind by working with us today.
Do you need to sell your house in Lafayette to avoid foreclosure ? Did you just get divorced? Are you relocating due to a new job? Do you need to sell your vacant house? Are you tired of managing rental property with problem tenants, do you wish to sell your unwanted inherited property? Do you find yourself in a situation that makes you unable to meet up with payments? We can buy your house quickly even if your house is not worth as much as what you owe.
Week after week, we work with homeowners in Lafayette who are looking to sell their homes quickly. Meeting the needs of people in this situation requires speed, fairness, and experience; we deliver on all three every time. When you sell your house to us, you do not have to spend a dime on closing fees, commissions, or repairs.
Enjoy a Hassle-Free Transaction from Start to Finish!
You won't experience the delay of waiting for us to get loan approvals to buy your property. We have the cash to buy your house and pay off whatever debts you owe.
We aim at creating a win-win deal that benefits you and us. This is why we keep every step of the transaction transparent.
The seller agreement and documents for escrow will be provided by us; all you have to do is sign them. Yes, we are that easy to work with!
You get to sell your property without closing fees, agent fees, or expenses from paperwork. We take care of all that.
The condition or your house won't deter us. We will buy your house for cash irrespective of its condition.
We have the resources to ensure you sell your house fast for cash and close with us within 7 days.
Are you tired of trying conventional real estate options because they are not fast enough?
BiggerEquity buys different categories of houses including commercial and residential houses in Lafayette in fast and easy ways. Whether it is a fixer-up or in good shape , we purchase your house as is. Owners want to sell their property quickly for a variety of reasons.
Their reasons for wanting to sell their houses may be personal such as the loss of a family member, relocation due to job changes, or financial problems.
Alternatively, the seller may be an investor or a property owner looking to sell off his investment.
Experience a stress-free sale…
Simply sell your home fast – no waiting for months, no listings, no multiple showings…
No pressure to move…
Move at your convenience…
Close for sure…
Focus on acquiring your next home without worrying about contingencies and fall-through plans.
This is among the simplest ways of liquidating your property fast. Do not hesitate to contact us in Lafayette to receive a quote on your property immediately. You don't have to cover repair expenses and closing costs or pay commissions when we buy your house in Lafayette. Instead, you will sell to a company that will buy your house for cash no matter the condition and close quickly. Learn more about this company on Biggerequity.com and check out the testimonials of previous sellers.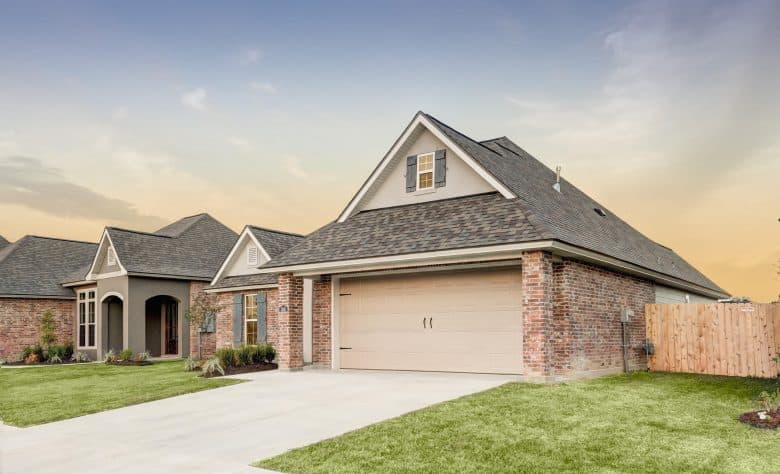 Are you in the market for a new house? Here are some tips:
When looking for listings online or in your local publications, it is always advisable to go with the recent listings because the older ones which a typically a few months old may no longer be available and are only in the publication because the seller forgot to take it down. On rare occasions, you may get lucky with older listings that may still be available.
When looking at home listings, it is important to note that some of the information may not be accurate. It is always best to go and have a look at the property, preferably with a property inspector. This is because, the homeowner may hide many details from you that may cause you to regret the buy after you complete the transaction. While you are at it, ensure you bring your own inspector, do not agree to one that is recommended by the homeowner. It is always safer to use a home inspector that is neutral in the sale.
Let me bring to your notice that my service and evaluations are second to none. As I offer complimentary and obligation free service.Our service is so designed to give both parties a win-win solution in selling your house quickly as possible and hassle free. Contact us at 866-333-8377 .
Here is a quick, fair, and easy option for you to sell your house in Lafayette, Louisiana!
BiggerEquity has access to resources that can help out homeowners no matter the situation. We can offer you a solution to your problems no matter if you are trying to save your house from foreclosure, going through divorce, relocating due to work, downsizing, struggling with problematic tenants, facing several code violations, or having probate issues. We can easily help you get through whatever hardship you are facing. We can help you resolve the most complex situations – even the type that realtors and other home buyers will shy away from. Our goal here is to give back to the community by relying on our vast industry experience and our desire to help you.
We make selling a house in Lafayette as easy as never before. There are a lot of buyers on the market these days but only some are homeowners who understand your situation. We understand your situation and genuinely want to help you and other homeowners in order to improve our community. This is why we go to great lengths to come up with the most honest, fair, and efficient solutions to whatever problem you may be facing. Contact us today so we can help you sell your house without dealing with the burdensome process of selling the traditional way. Once you reach out to us, you will get an all-cash offer to sell your house to us, and you have the power to either accept or reject the offer.
You retain total control over whether you want to accept our offer or not. We do not guarantee that we will buy your house within one hour. Instead, we can make you an offer to buy your house in one hour.
Sell your house in no time. a convenient way for you to save yourself, and avoid commissions or fees. No risk, No obligation!
With our tentacles spread across many parts, BiggerEquity takes it upon itself to take care of the renovations after buying from you. So, worry less about the present condition of your home sell them right away.
One advantage of trusting us to buy your house instantly instead of waiting indefinitely for a real estate agency to try selling it is that we have been in your shoes before and we know a number of issues that you don't look forward to when it comes to selling your house.
You can avoid all the tedious work that comes with selling your house. If you work with us, we can make you a cash offer on your home today if you call us now on 866-333-8377 or fill out the form on our site and have us contact you instead.
Are you having a Hard Time Keeping up with the Repair Needs of your House? Sell your House to us Now!
Does your house need repairs that are taking a big bite out of your wallet? Is the damage too much for you to manage? Is the structural integrity of your house compromised by pest infestation or other problems that require repair expenses that you cannot afford right now? You may be tempted to give into the thought that you can't escape this terrible situation since you will have to fix up your home to get it ready to sell on the market. However. These repairs will only cost you even more money.
We can buy your house "as-is" for cash regardless of its condition even if your house needs elaborate repair work. We are experts at buying ugly and distressed houses. We remodel these houses and sell them to other buyers or have them put up for rent. Contact us today to receive a no-obligation cash offer to sell your house.
Contact BiggerEquity now to get a no-obligation cash offer on your house today or complete the form below and we will contact you with an offer. Sell your home to the best home buyer in Louisiana!
Do you need to sell your inherited property? You have come to the right place!
A good number of the sellers we have worked with had inherited property from disabled or late relatives. However, such inheritance often requires up-keep that costs a lot of money or takes up most of your time especially if the house has been vacant for a long time.
We buy old homes that need additional work to get back in shape then have our efficient team of property rehab experts redevelop them. While we can do little or nothing about the loss of your loved one, what we can do is to ensure the property you inherit from them does not put you under any stress. Let us layout your options before you: we have a zero pressure policy and will give you all the time you need to decide which one is a good fit.
We'll tell you this for free: there is more than one way to sell your house. Contact us to discover the option that best fits your situation. We can make you an offer for your home in as little as 24 hours and close the deal in as little as 7 days.
We Buy Houses in Louisiana …
With a current population of 4,670,724 and growing, it's the perfect time to sell your house in Louisiana.
Since the beginning of time in 1812, folks have been selling their homes in Louisiana
Lawmakers in Baton Rouge, the capital of Louisiana, are always coming up with new laws in congress in order to save you money when selling your home.
Since 1880, Baton Rouge the capital of Louisiana, people have been selling their homes.
Can you believe Louisiana is 76800 square miles? Houses for sale galore!
The first step in selling a house is a Purchase Agreement between the Buyer & the Seller. Each state has an Official residential purchase agreement. In order to find the official document for use, visit the Louisiana realtor board page.
Fun Fact: The tallest state capitol building in the world is located in Louisiana. The building has 34 floors and is rising to an astonishing 450 feet.
Visit the Louisiana by following the link, Louisiana.
Check out the State Page of Louisiana for additional demographic information for Louisiana.
Sell My House Fast in Lafayette Louisiana
The city of Lafayette is considered to part of Lafayette county.
Visit the Lafayette by following the link, Lafayette.
Check out the City Page of Lafayette for additional demographic information for Lafayette.
Lafayette is associated with these zipcodes: 70508, 70507, 70506, 70503, 70501, 70502, 70504, 70505, 70509, 70593, 70596, 70598
The coordinates for Lafayette are: 30.2097 latitude and -92.0314 longitude.
We buy in Lafayette, in cities like and their surrounding areas.