Are you looking to sell your home in Alexandria, Louisiana with minimum effort and expenses?
The team at BiggerEquity are highly skilled professionals with over three decades of real estate buying and selling experience under their belt. Over the years, our team has solved some of the most complicated real estate issues that have burdened different homeowners. Our vast experience and deep knowledge of the real estate industry enables us to handle all possible situations including relocation, probate issues, bankruptcy , and foreclosure among others. You have put your trust in us; now relax and watch us prove to you that we deserve it.
Be careful of imitation sites.
Many companies are quick to say "we buy houses" but only BiggerEquity has the required experience and commitment to give you the best quality service. Many companies have gone in and out of business but BiggerEquity remains one of the leading home buying firms globally.
We offer the easiest and fastest way for you to sell your house with multiple options available to you. We can pay you cash for your house. It is also fine if you want us to take over payments and leave existing financing in place, or if you wish to provide owner financing for long-term steady cash flow.
What Others Are Saying…
Our Company Buys Houses Quickly for Cash. We are the Ideal Choice if you've ever Thought, "I need to sell my Alexandria, Louisiana Property as soon as Possible".
Avoid Foreclosure. Many Americans have a hard time keeping their mortgage payments current sometimes and this can quickly lead to their lender serving them a foreclosure notice. We can help you if you find yourself in such a situation. We are ready to buy your house and close according to your timeline . The best part is that you won't pay any commissions or fees.
The awareness that foreclosure is no longer looming around your property is refreshing. It gives you the peace of mind you need. You can totally feel this way and have a good amount of money that will enable you to start off on a clean slate.
Do you wish to sell your Louisiana house quickly at a decent price without breaking a sweat? We can give you an offer if you fill out our form on our page.
Apart from selling your house at a great price, there are many other advantages of direct sales.
Selling your house to a direct buyer allows you to avoid the stress of cleaning your house or keeping an open house and letting strangers pick your house apart.
You will not pay for any repairs. We are ready to buy your property as-is and cover the cost of the repairs.
Getting an offer from us puts you under no obligation to us. It's up to you to decide if you want to sell or not.
We are direct buyers, so you do not have to worry about paying agent commissions.
We believe you shouldn't spend money when selling your home. This is why we pay all closing costs.
Why should you work with BiggerEquity? We close all transactions fast!
We are exceptionally fast when it comes to closing deals. There have been times we closed deals within 7 business days. You can even sell your house to us on weekends! However, if this is not convenient for you, you can take your time because you are under no pressure to close fast. By choosing to work with us, you will not have to worry about appraisals, repair costs, or long waiting periods. No matter the location of your house in Alexandria, the condition, or your situation, you can sell your house to us quickly.
We understand that things can easily spiral out of control and easily cause financial difficulties for homeowners. When this happens, selling your house fast becomes a higher priority than selling your house at its full price or receiving every bit of equity for your house. While you are continuously telling your realtor "sell my house fast", chances are that the realtor is locked in the market and will remain so for a few months down the road. We are not like realtors. We buy your house directly from you and we do it quickly.
No matter you reason for wanting to sell your house fast, you do not have to disclose it to us before we buy your house. Simply contact us and tell us "I want to sell my house fast." We visit your house to evaluate it, and then we will make you a fair cash offer for your property. There is more: if you don't want to handle the paperwork, we can take care of it for you.
Real estate problems are a piece of cake for us. We have them with ice cream all the time!
Some landlords do have them: problematic tenants! Their manifestations could drive you nuts! We know this because we are landlords as well who have over many years, developed the most befitting remedies for even the most horrible tenant problems. If you call us right now at 866-333-8377, we will gladly advise you based on your unique situation.
There may be many reasons you want to sell your house very fast and this reason will be causing you headaches, that is before you start dealing with the stress of selling your property.
Are you ready to sell your house fast and receive instant cash in hand? Even if all you want to do right now is extract as much information as you can from us to help you make the right decision, we don't mind. Just call us NOW at 866-333-8377.
Need to sell your Alexandria, Louisiana house fast?
We can help you sell your house quickly while you focus your time and resources on more important things in your life. You do not have to worry about selling your house every day and night anymore.
We buy houses in Louisiana. We make a fair offer to you and close the transaction at your convenient time with cash payment no matter the condition of your house. We can close in 2 days or more depending on your situation or preference.
Most times, selling your house through an agent or trying to sell it by yourself can be quite frustrating. For example, you have to tidy up the place and be willing to make out time for multiple showings. Then there is the crazy part of having total strangers come over and take the place apart in the name of having a look at it.
Sell your House Quickly in Alexandria, Louisiana No Matter its Condition. Find Out if your Property Qualifies you to Get an All-Cash Offer from us Below…
Sell your house quickly in Alexandria.
Most homeowners who work with real estate agents endure long waiting periods while their homes sit on the real estate market without being sold. While selling or listing a home with a real estate agent might be a good option for some persons, it is not suitable for many others especially homeowners who wish to sell their Alexandria homes fast. It is quite difficult to sell a home in Alexandria because the stringent lending requirements of most banks makes it difficult for potential buyers to qualify to buy your home through a bank loan. Call BiggerEquity today to sell your Alexandria house fast!
Our goal is to help you regain control of your situation by informing you of alternative solutions available to you at the moment. Give us a call today or just complete the form below and we will contact you with a solution for your real estate problem that can potentially help you get your normal life back. We operate a very simple system, so if you need to sell your house quickly in Alexandria then be sure to read on to understand the process.
Over the years, we have bought hundreds of houses for fair prices from homeowners who want to sell their house fast and as-is.
We take pride in our goals and values and try to understand the unique circumstance of each seller who reaches out to us.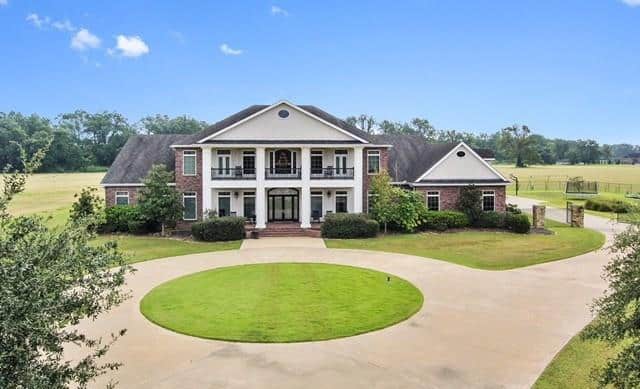 Are you getting ready to sell your property in Alexandria, Louisiana? You can count on us offer you a fast and seamless transaction.
BiggerEquity is a real estate investment company that is the ideal choice for you if you need to sell your house quickly for cash. You could be selling your home for any number of reasons including the need to free yourself from debt and we are ready to buy your home no matter the condition. Depending on our arrangement, we can buy your home for cash or take over mortgage payments on your home immediately. We can make you an offer within one hour and close at a time of your choosing.
We live in a volatile economy that sometimes results in an unexpected rise in the cost of living from time to time making it hard for some homeowners to meet their responsibilities. This has a direct impact on mortgage payments but rarely affects people with flexible rate mortgage arrangements for long. On the other hand, you may need to relocate quickly due to a job transfer and this may leave you stuck with the thought of how to sell your house fast since traditional methods of selling require inspections and loan approvals for the buyers all of which could delay your plans and take up too much of your time. Trying to list your house this way is challenging and time-consuming.
BiggerEquity relies on private funding. You will never experience the delays of waiting for us to get bank loan approvals before buying your house.
Here is a simple way to sell your home fast.
High costs of living and job loss are some of the factors that make it difficult for many homeowners to manage their mortgage payments.To prevent the bank from auctioning their homes at giveaway prices, most homeowners in such situations may decide to sell their homes fast. However, trying to sell your home through a process that may take a few months is not the best option for you if this is your situation because it would only incur more expenses like repair costs and further mortgage payments without any guaranty that you will find a buyer any time soon.
Selling your house quickly to avoid foreclosure gives you a chance to prevent your credit score from taking a devastating blow and it can leave some money in your pockets to start over after you sell your house. Selling your home may be tough for you to come to terms with but this will help you save your credit and make it easier for you to buy another home as soon as you are financially stable again.
You may need to sell your home quickly for many other reasons such as; relocation due to job changes or avoiding payments for two houses after you get divorced. According to professionals in the real estate industry, selling the traditional way could mean you will have to wait for an average period of 12 months before selling your home.
We Buy Houses in Louisiana …
With a current population of 4,670,724 and growing, it's the perfect time to sell your house in Louisiana.
Since the beginning of time in 1812, folks have been selling their homes in Louisiana
Lawmakers in Baton Rouge, the capital of Louisiana, are always coming up with new laws in congress in order to save you money when selling your home.
Since 1880, Baton Rouge the capital of Louisiana, people have been selling their homes.
Can you believe Louisiana is 76800 square miles? Houses for sale galore!
The first step in selling a house is a Purchase Agreement between the Buyer & the Seller. Each state has an Official residential purchase agreement. In order to find the official document for use, visit the Louisiana realtor board page.
Fun Fact: The tallest state capitol building in the world is located in Louisiana. The building has 34 floors and is rising to an astonishing 450 feet.
Visit the Louisiana by following the link, Louisiana.
Check out the State Page of Louisiana for additional demographic information for Louisiana.
Sell My House Fast in Alexandria Louisiana
The city of Alexandria is considered to part of Rapides county.
Visit the Alexandria by following the link, Alexandria.
Check out the City Page of Alexandria for additional demographic information for Alexandria.
Alexandria is associated with these zipcodes: 71302, 71303, 71301, 71306, 71307, 71309, 71315
The coordinates for Alexandria are: 31.2923 latitude and -92.4700 longitude.
We buy in Rapides, in cities like and their surrounding areas.