Reasons to Sell your Sioux City, Iowa Home for Cash.
We buy all kinds of houses across Sioux City so we can buy your house irrespective of whether your house is damaged by fire, uninhabitable, dirty, or ugly. We also buy housing rental property and houses that are facing foreclosure . It only takes a few steps for BiggerEquity to make you an offer and buy your house.
More homeowners are going with the option of selling their homes for cash these days because many of them have come to the realization that the conventional method of selling homes through real estate agents has many downsides. When you sell with an agent, you have to list your home and hope a buyer comes around. This is not a good option if you are in a situation where you need money fast and have to sell your house ASAP.
There is a good chance that working with a realtor could help you in selling your house for a higher price but you will end up spending a good percentage of that money on fees, closing costs, and commissions. You may even find that you lost money in the sale when you consider the monthly payments.
What Others Are Saying…
Do you worry about how to sell your house in Sioux City, Iowa? Worry no more!
Do you have an inherited home? We can buy it!
Do you want to sell your inherited property very fast? We can make that possible! It doesn't matter if you are still in the probate process; just give us a call today to discover options that are available to you. Our associates can enlighten you on the advantages of selling your house for cash and walk you through the entire process of selling your house.
We are real estate investors based in Iowa and we are experts at helping homeowners sell their homes fast without stress and without expensive repairs. We are able to offer debt relief to people facing foreclosure or dealing with double payments resulting from relocation. In addition, we buy houses for cash from those who want a quick sale .
We buy houses around Iowa. Get a cash offer from us today! We also provide other creative solutions to resolve your problem whether your house is in great condition or dilapidated. Additionally, we take care of the repair costs so you don't have to pay for them yourself.
SELL IN A QUICK AND SIMPLE WAY.
QUICK
We have the resources to buy your house in a matter of days.
SECURE
We keep all information about the transaction confidential.
FAIR.
Our prices are higher than what most buyers offer.
How do you like the sound of a no-obligation offer on your Sioux City, Iowa house? You are one phone call away from it: 866-333-8377
There are real estate professionals all over the place, but none can do the spectacular things we do exactly as we do them. For example, our cash offers are incredibly fair… people talk about this all the time! Then, there's the fact that we close in only a few days without subjecting you to any form of expense, risk or secrecy whatsoever. Who else would you rather sell your home to?
A cash offer is waiting to shake hands with you for your house. What are you still waiting for? Average buyers who have no money of their own or real estate agencies that will make you wait indefinitely? We didn't think so. We are ready to buy your house NOW! Just tell us when you want your cash in hand, and we will make it happen for you.
You are the boss of us, and your wish is our command. Just let us know when you want your cash in hand, and consider it done. We are efficient like that; you best believe it. And we will give you the exact amount agreed, without agency fee deductions.
How soon do you want to sell your house? We buy houses within any time frame you prefer. Call BiggerEquity at 866-333-8377 to sell your house fast.
If you want to sell your house in 30 days or less, your chances of getting this quick sale made are higher with an investor. Unlike average buyers, their purchasing power is never dependent on bank financing requirements. Depending on funding from financial institutions typically takes well over 30 days to process and involve stressful inspection routines. Admittedly, investors do pay less than average buyers but they will save the day if you need money urgently from selling your house fast within the 30-day window.
Do you have 60 days to wait for your house to get sold? If you're lucky and your house does get sold within 60 days, this is considered a type of quick sale in the real-estate industry. Unlike investors who can buy your house fast within a few days, average buyers will have to wait for applicable banking regulations. If you have enough patience to take on an average buyer, get them interested in the first 2 weeks. Your potential buyer can use the remaining 6 weeks to settle with the bank. This option seldom plays out as smoothly as expected, but it's worth a shot if you think the investors are offering less than you would accept.
If you're not in such a hurry to sell your house and have 90-120 days to spare, you can be sure to receive maximum value for that house. The longer you dare to leave your house on the market, your chance lessens to handpick a buyer whose price and payment conditions you're comfortable with.
Do you need to sell your house fast? We Buy Houses Quickly!
The degree of uncertainty in the real estate market is on the rise in every part of the country. You can be sure that there will be a huge price to pay if you have been falling behind on your mortgage payments.
Banks have no mercy when it comes to claiming foreclosed properties, so don't expect your case to be different if you're currently defaulting on your mortgage and the signs of a foreclosure are glaring. You may have lost your job or a profitable source of income, but it doesn't matter. Just call us at 866-333-8377 to receive your cash offer and quickly redeem your credit profile.
BiggerEquity can get you immediate relief from your real estate problems by selling your house to us today. If you are ready to sell your house quickly, we can give you the highest offer for your property right away and you do not have to worry about any extra closing costs and agent commissions when you sell to us. Contact us at 866-333-8377 .
Sell my Sioux City, Iowa house fast– should you sell your house to a real estate investor?
Traditional methods of selling a house are usually expensive and long. They are accompanied by stressful work and expenses that listings incur and the timescale for the closing is also there to worry about.
Selling your property can be a very tedious process, but that can end now. We can buy your house if you are ready to sell. If you are trying to sell your property the normal way and you feel it isn't your thing or if you fear dealing with real estate agents, we can surely help. You can click the botton below and we will evaluate your situation, schedule an appointment and make a very fair deal no matter what condition your house might be in.
BiggerEquity always closes in a few days so you do not have to worry about the stress or expenses of having to repair, stage, or clean your house before selling it.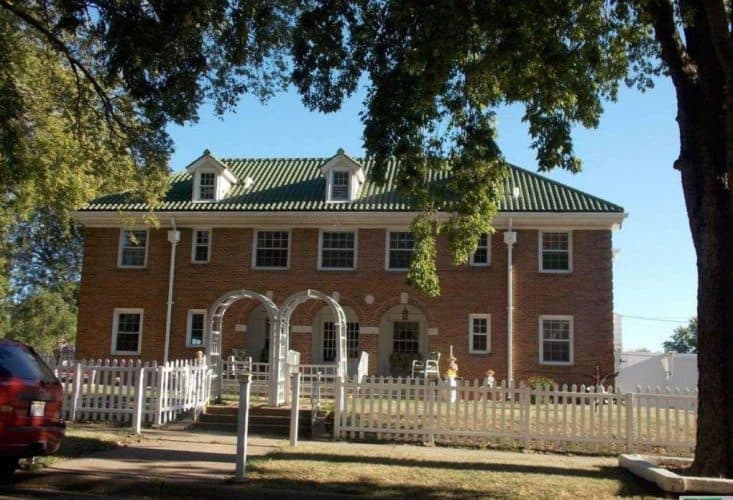 Are you looking to sell your house or investment property quickly?
Does it bother you to sell your house quickly? Trying to sell your house through traditional methods usually takes time, especially if your house needs a lot of repair work. We can buy your property pretty fast regardless of whether it is on the brink of foreclosure or occupied by tenants.
We will buy your Iowa house as-is no matter how bad or good it looks. This means you do not have to repair a thing let alone renovate the building. Just take the things you need and move out of the building. We will pick things up from there. You won't have to worry about realtor hassle when you work with us.
We have the cash and other resources to close the deal pretty fast, in as little as 7 days. Do not worry about paying commissions or any other fees. We will cover all the closing costs.
Looking to sell your house quickly? We want to buy from you!
One of the biggest problems that you can run into when trying to sell your house by yourself or through an agent is that, very often, retail buyers may be forced to back out of the deal at the last second because they are unable to acquire the bank loan they need.
Are you looking to sell your house quickly in Iowa without dealing with bank charges and agent commissions? We can help! No matter your reason for wanting to sell, we can buy your house for cash. Whether you are selling because you are in a bind, downsizing, going through a divorce or a financial problem, you can be certain that you can sell to us and enjoy the following benefits:
Close at your convenience
Get a Fair Market Value
No realtorfFees
Fast and simple cash sale
Offers that are tailored to your specific needs.
We buy the house in its present condition
You don't need to make repairs
Get the cash now or later.
What we are offering is a way for you to sell your house quickly and painlessly. We will take the time to learn all the relevant details of your situation and work out a solution in the form of a cash offer for your house. We can close on your house at a time that is convenient for you.
We Buy Houses in Iowa …
With a current population of 3,123,899 and growing, it's the perfect time to sell your house in Iowa.
Since the beginning of time in 1846, folks have been selling their homes in Iowa
Lawmakers in Des Moines, the capital of Iowa, are always coming up with new laws in congress in order to save you money when selling your home.
Since 1857, Des Moines the capital of Iowa, people have been selling their homes.
Can you believe Iowa is 75800 square miles? Houses for sale galore!
The first step in selling a house is a Purchase Agreement between the Buyer & the Seller. Each state has an Official residential purchase agreement. In order to find the official document for use, visit the Iowa realtor board page.
Fun Fact: Iowa is the only state whose east and west borders are 100% formed by water. Missouri and Mississippi rivers.
Visit the Iowa by following the link, Iowa.
Check out the State Page of Iowa for additional demographic information for Iowa.
Sell My House Fast in Sioux City Iowa
The city of Sioux City is considered to part of Woodbury county.
Visit the Sioux City by following the link, Sioux City.
Check out the City Page of Sioux City for additional demographic information for Sioux City.
Sioux City is associated with these zipcodes: 51106, 51104, 51105, 51103, 51101, 51108, 51109, 51111, 51102
The coordinates for Sioux City are: 42.4959 latitude and -96.3901 longitude.
We buy in Woodbury, in cities like and their surrounding areas.