You don't have to Sell your Home the Traditional Way. Get the Highest Cash Offer Instantly.
FAST SALE
You do not have to experience the delays of selling with a realtor if you want to sell your house fast . We are ready to buy your house quickly for cash in 7 days or less. Alternatively, we can close the sale at a time of your choosing and make the payment to you.
CONVENIENT PROCESS
Why let strangers into your home for showings and inspections when we can buy it AS-IS? We will make you and offer for your home immediately after an in-home consultation with you.
NO OBLIGATION, ZERO PRESSURE
Our consultation puts you under no obligation and no pressure at all. We always deliver the best customer service. Our aim is to come up with a deal that is beneficial for both sides.
What Others Are Saying…
Do you Seek the Fastest Way to Sell your House in Dunwoody, Georgia?
It is possible that you are already seeking a means to sell your house quickly in Dunwoody if it has been a source of stress to you recently.
BiggerEquity can take a property you no longer need off your hands very fast. We are interested in buying your house no matter its condition. We can help even if you are dealing with problem tenants or your house is damaged by fire.
Buying homes for cash is common practice these days and the terms vary. However, expertise in this field can only come from many years of experience and hard work in the real estate industry. At BiggerEquity, we have the experience and knowledge that enables us to offer our customers the best home buying service in Dunwoody, Georgia. You don't have to worry about any charges when you sell your house to us. In addition, we don't buy your house through intermediaries so you don't have to pay agent fees either. We buy houses in all conditions through a stress-free process.
Enjoy a Hassle-Free Transaction from Start to Finish!
You won't experience the delay of waiting for us to get loan approvals to buy your property. We have the cash to buy your house and pay off whatever debts you owe.
We aim at creating a win-win deal that benefits you and us. This is why we keep every step of the transaction transparent.
The seller agreement and documents for escrow will be provided by us; all you have to do is sign them. Yes, we are that easy to work with!
You get to sell your property without closing fees, agent fees, or expenses from paperwork. We take care of all that.
The condition or your house won't deter us. We will buy your house for cash irrespective of its condition.
We have the resources to ensure you sell your house fast for cash and close with us within 7 days.
Is your tenant being stubborn in Dunwoody, Georgia?
Have you got a tenant or relative who causes you so many problems? So much that you couldn't evict them? We will buy off your rental property with your tenant in place. You don't even have to tell the tenant you sold the place if you don't want to.
Whether it is a duplex, a condo, apartment or a home that's in ragtag condition, we will buy it anyway. You should get in touch with us right now and we can get started on buying your house!
We are a company that takes up the challenge of making sure your property is in good shape . You do not need to make repairs in order to sell; just leave all that to us. We understand that you need to get rid of that property fast! Therefore, our job is to ensure that your property is sold. We give competitive offers like no other company. We are not the type of company that looks for ways to chat you out of greed. No way! Our primary goal is to sell your property fast and give you cash as quickly as possible.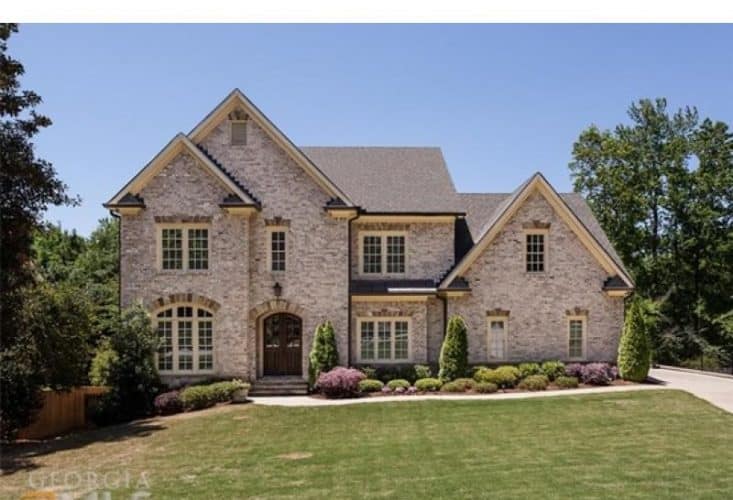 Your house can be bought today, in its current condition!
Let no one deceive you: that house of yours can be sold in one day. You don't have to be involved in the rigorous paperwork – not when we're here to completely relieve you in cash and kind.
You're not a doubting Thomas now, are you? Well, if you are, you will most likely never take our suggestions seriously. In the long run, we hope you make the right decision after weighing your options between selling that house fast and watching it grow in age. Keep in mind your bill consumption will continue to grow while you're looking for a "perfect price."
What we do is offer you cash for your house and once you accept our offer, we go right ahead to complete the paperwork in a couple of days. Now is the best time to stop overthinking and sell your home fast. Otherwise, the next best time could be never – and you definitely do not want that.
Is the real estate market in Dunwoody, Georgia worth a shot?
Georgia is currently booming with new construction activities that are obviously attracting a lot of people looking to buy houses and move into the neighborhood. The individuals and construction companies of Dunwoody do know how to pull off the most magnificent structures with entrances that are aesthetically-appealing!
Conduct research to find out how much houses similar to yours are being sold for in your neighborhood. Ensure you do this before placing a price on your own house. If your asking price is relatively too high, agents will not want to touch your house with the longest of poles when shortlisting options for their ready clients. Now you know how to avoid being caught up in this unfortunate situation.
So, what are you waiting for? You can get started by providing us with a little information on your property. Better still, place a call through to our ever welcoming office right away! 866-333-8377.
Sell your house to us already…before it becomes too late!
Being a landlord could be such a drag! The title is great for bragging. When it comes to the nitty-gritty, some pretty ugly manifestations leave landlords feeling swamped by things like unpaid rent, repairs, taxes, and long-term vacancies. Tired of these and other hassles related to being a landlord? Then, you should consider selling your house fast as is, in whatever condition it is. We will offer you cash instantly!
People sometimes fall under pressure to sell their houses fast, giving them no liberty and focus to sell by the owner or through realtors. This is why many houses fall into foreclosure or end up being rented out and destroyed by tenants. At BiggerEquity, we provide debt and stress relief by working with you the seller, to create an offer that works for both parties.
Selling your house to us means that you don't have to bother yourself anymore about promotion fees because we will inherit such burdens from you. Call us now at 866-333-8377
If you have houses in Dunwoody, Georgia and need to sell any of them, contact us so we can give you a fair offer for your house.
You know what they say about first impressions! What's the first thing that potential home buyers come across when they get to your house for viewing? That's right: the lawn. So, if you will be renovating your house, it's better to start with that lawn before proceeding with interior renovations. Try to make changes blend in naturally with your existing lawn, so there is no room for wrong signals.
If you have a property, you need doing away with… We'd love buying it! We buy houses in any condition; even if it's in bad shape, we buy as-is. Let's help you get rid of that unwanted property.
If you have been disappointed by an agent that promised to sell your house, we can help you by buying your house without further delay. Call us NOW at 866-333-8377
We Buy Houses Across Dunwoody, Georgia and Pay Cash!
For over 6 years, we have purchased thousands of homes in Dunwoody, thereby building a flawless reputation for ourselves as one of the biggest home buyers in Dunwoody and across America. We are ready to buy your Dunwoody house no matter the condition. Work with us today to get a free evaluation and cash offer on your Dunwoody home fast!
At BiggerEquity we place great emphasis on our core values, culture, and our mission. We have a team of dedicated professionals on the ground who work around the clock to sell your house and that of other SELLERS fast, for the best price. We offer BUYERS the easiest and fastest way to find their dream homes at the lowest prices. Our objective here is to keep our clients informed every step of the way throughout the transaction.
We have the funds available to buy your house right now. Simply give us a call today to indicate your interest in selling and we will rid you of your house troubles.
We Buy Houses in Georgia …
With a current population of 10,214,860 and growing, it's the perfect time to sell your house in Georgia.
Since the beginning of time in 1788, folks have been selling their homes in Georgia
Lawmakers in Atlanta, the capital of Georgia, are always coming up with new laws in congress in order to save you money when selling your home.
Since 1868, Atlanta the capital of Georgia, people have been selling their homes.
Can you believe Georgia is 131700 square miles? Houses for sale galore!
The first step in selling a house is a Purchase Agreement between the Buyer & the Seller. Each state has an Official residential purchase agreement. In order to find the official document for use, visit the Georgia realtor board page.
Fun Fact: Georgia was the first state to lower the voting age from 18 to 21 in 1945
Visit the Georgia by following the link, Georgia.
Check out the State Page of Georgia for additional demographic information for Georgia.
Sell My House Fast in Dunwoody Georgia
The city of Dunwoody is considered to part of DeKalb county.
Visit the Dunwoody by following the link, Dunwoody.
Check out the City Page of Dunwoody for additional demographic information for Dunwoody.
Dunwoody is associated with these zipcodes: 30338, 30346, 30360, 30356
The coordinates for Dunwoody are: 33.9418 latitude and -84.3123 longitude.
We buy in DeKalb, in cities like Brookhaven, Chamblee and their surrounding areas.