We will Buy your House Irrespective of your Situation, the Condition of your House, or how Much Time you have Left.
For many years, we have assisted homeowners who want to sell their homes for all kinds of reasons. Let us help you break free from the headache of selling your house yourself so that you can focus on things that are important to you. You do not have to deal with any complicated paperwork when you work with us; we will take care of all paperwork. Additionally, you do not have to cover any repair costs, or closing costs regardless of whether your house is in good or bad condition.
We are interested in buying your property for cash to help you break free from the burden it has become to you. We have the funds and human resource to make a fair cash offer on your property right away.
Most of the sellers we work with are persons in distressed situations who need to sell off their property quickly but lack the time to get it ready to sell on the market. If this is your situation, contact us today now to get a fair cash offer and sell your house without hassle.
What Others Are Saying…
The Process is Simple: You Receive the Cash and we Cover all the Costs.
BiggerEquity buys homes for cash from people in different situations without making homeowners cover repair costs, or any other costs for that matter. Whether you are selling your house because you are moving, downsizing, or the house is in family trust, we will buy it from you and help you get on with your life very easily and quickly.
Do you want to sell your house because you are going through a divorce ?
Many couples out there believe they must repair the damage to their home and work with a realtor in order to get the best price for their home, but that's usually not the case. Dipping your hand in your pockets to invest in major home repairs, cleaning, and fixer ups may result in your house remaining unsold on the real estate market for several months. If the house does eventually sell, it may not be sold at the expected price, so you also incur losses and more expenses because you will have to pay commissions and other fees such as escrow fees and closing costs.
We buy houses in California and around California. We can buy your house and close through fast and easy means when you are ready.
It is important to consider these factors when planning to sell your home.
How much time do you have? Do you need to sell your home urgently?
Are you relocating due to a job transfer or new job?
Are you moving due to your financial situation, medical condition, or is it school-related?
Do you need to relocate fast? Have you already moved out of your home?
At BiggerEquity, our real estate investors are professionals at resolving virtually any kind of difficult real-estate situation in Yucaipa. We are experts with many years of experience and polished skills to help you whether you are facing foreclosure , having problems with inherited property in probate, or dealing with title issues. We have the experience, skills and funds to buy your house fast in any part of Yucaipa and across Yucaipa.
There are a few ways to handle this. Paying double mortgage is the first option but it can quickly put too much strain on your income. Renting it out is another option but you run the risk of irresponsible or bad tenants. Then you might consider leaving your house vacant, but your house could get vandalized or ruined.
We are property sales experts who have the financing and resources to close on your property within 7 days. This will help you avoid the burden of paying for two homes or ending up with a badly damaged property. We make it easy for military families with PCS orders to relocate without worrying about their old homes.
You really have to stop enduring hardship and get that house sold!
Have you got a property that you no longer service, but you're too busy to prepare and make it look market wise? At BiggerEquity we buy house as is. If this is you, just let us know about the property and we can buy it as fast as possible without you having to hire a contractor.
We can relieve you of your situation. Are you trying to avoid foreclosure, upside down on your mortgage, behind payments, or home needing repairs you can't afford to handle? Perhaps you're having to deal with divorce, inherited an unwanted property, own a vacant house or your job requires you to relocate? Whatever your situation is, we will come up with a plan and make you an offer you can't refuse.
Let's face it: That house is getting you all worked up with maintenance bills and you can barely afford your personal needs without calculating how much you have left in your account. Is that fair on you? Please… it's time for you to be liberated from that prison of homeownership and guess what? We have all the money you need to get that fresh start in life. So what are you still waiting for? Call us NOW at 866-333-8377 right away to discuss your needs and submit the information needed to sell your house fast !
Sell my house in Yucaipa, California fast!
Do you want to sell your home very fast in Yucaipa for the best price? You stand a chance of achieving these goals if you sell your home to BiggerEquity. The question "how do I sell my house fast?" is a very common question on the minds of many homeowners these days and BiggerEquity is the answer to this question. Whether you wish to sell your condo, home, loft, or townhouse, BiggerEquity will buy it in a way that is simple and convenient for you.
Compared to rigid, outdated methods that are slow, BiggerEquity offers you a better and faster way to sell your home. Speed, convenience, and certainty are three things that real estate agents cannot guarantee you when you need to sell your home fast. We provide all three every time!
We buy your home directly so you can be sure that, with us, you will sell your home fast. We buy property in all parts of your state for cash. We can buy your home as fast as you want it sold and pay you in cash. You don't have to worry about closing costs, we've got that covered.
Sell your House to BiggerEquity without a Realtor.
Has there been a time you considered the option of selling your house without a realtor? That is very understandable because, while working with realtors is a great option for the majority of persons looking to sell or buy a house, it hardly meets the needs of persons who need to sell their houses quickly without paying commissions or extra fees.
You can quickly sell your house in Yucaipa for cash without a realtor whether your house is ugly, in need of major repairs, vacant, or whether it is an inherited property with probate. We are ready to make a fair cash offer on your house irrespective of your situation or the condition of your house.
The speed and convenience of selling your house to a real estate investor is a bigger reason to sell your house without a realtor. We can negotiate a number of options for you with the bank and would most likely help you secure relocation funds or some other solution that will remedy your situation. We can provide a range of options to help you sell your house fast in Yucaipa, California without a realtor and we are ready to make you an offer for your house. Contact us today!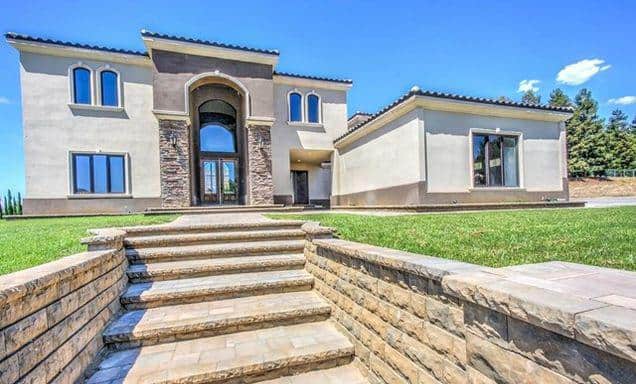 BiggerEquity Buys all Property for Fair Cash Offers all Over Yucaipa, California. Let us Make you an Offer Today.
Do you want to sell your house in Yucaipa? We can buy directly from you without any intermediaries, agent fees, or commissions. You won't have to pay any repair costs either; we've got that covered too? Contact us today to provide us with the basic information about your property and receive an offer for your house right away. If you find our offer suitable, we can close the transaction in a matter of days and pay you the agreed amount for your house. Contact us now to learn more.
Yes, it is possible to sell your house fast and without going through the usual hassle or paying commissions to realtors. Sometimes, keeping your house can become a burden. This is especially the case when you own a house that is not in shape for the market or one that is no longer suitable for you. No matter your situation, we would love to help you get through it, regardless of whether there are liens, or you are facing foreclosure, or looking to downsize.
Keeping a house you no longer want can be burdensome but selling it through conventional channels can be time-consuming, complicated, expensive, and stressful. You can circumvent all these obstacles by contacting us today to if you want to sell your house for cash.
Providing innovation and experience driven home-selling solutions.
Do you need to sell your house fast? We can buy your house and close the transaction within 5 days unlike when you have to wait for up to 65 days to close because you sold with an agent.
We have been buying homes in Yucaipa, California for more than a decade. We buy homes for cash in Yucaipa, California regardless of the condition or the price range. Contact us right away, if the thought "I need to sell my house fast" has crossed your mind lately.
With us, you get to sell your house on your own terms. Simply complete and submit the form below to receive a call from us within the next 2 hours.
We Buy Houses in California …
With a current population of 39,144,818 and growing, it's the perfect time to sell your house in California.
Since the beginning of time in 1850, folks have been selling their homes in California
Lawmakers in Sacramento, the capital of California, are always coming up with new laws in congress in order to save you money when selling your home.
Since 1854, Sacramento the capital of California, people have been selling their homes.
Can you believe California is 97200 square miles? Houses for sale galore!
The first step in selling a house is a Purchase Agreement between the Buyer & the Seller. Each state has an Official residential purchase agreement. In order to find the official document for use, visit the California realtor board page.
Fun Fact: Los Angeles is the second most populated city in the united states with almost 4 million residents!
Visit the California by following the link, California.
Check out the State Page of California for additional demographic information for California.
Sell My House Fast in Yucaipa California
The city of Yucaipa is considered to part of San Bernardino county.
Visit the Yucaipa by following the link, Yucaipa.
Check out the City Page of Yucaipa for additional demographic information for Yucaipa.
Yucaipa is associated with these zipcodes: 92399
The coordinates for Yucaipa are: 34.0335 latitude and -117.0426 longitude.
We buy in San Bernardino, in cities like Adelanto, Apple Valley, Barstow and their surrounding areas.