Do you Lack the Time to Get your House Ready for Sale? Sell your House Without Stress!
Having to sell your house by yourself usually requires making repairs and cleaning the house. These things cost money and take a lot of your time. An alternative to selling your house by yourself is to sell it through a real estate agent but selling your house in Thousand Oaks with a real estate agent is not always the best option for everyone.
The most problematic thing about selling your house by yourself or with a real estate agent is that a retail buyer may back out of the deal at the last minute usually because the buyer failed to get the funding he needs for the house from the bank. Such long waits and disappointments cause you anxiety, uncertainty, and stress, and you will have to pay some of the money you got from the sale to the agent as commission, this may leave you with less money than you had expected.
People quickly run out of things to do to entice buyers when having difficulties selling their homes. While some of these techniques may not be applicable to all situations, many of them are worth considering. Contact BiggerEquity at 866-333-8377 and we can help you discover your options. Fill out the contact form and we'll get back to you as soon as we can.
What Others Are Saying…
Our Services
We are a real estate investment organization based in Thousand Oaks who are interested in buying homes fast across Thousand Oaks.
The only category of sellers we work with are those who need to sell their homes in Thousand Oaks fast due to certain situations that require them to do so.
Should you really want to sell your in Thousand Oaks, just fill out the following form or give us a call at 866-333-8377 and we will contact you with a guaranteed cash fair offer for your property within 24 hours. You can then decide if you want to move forward with the sale or not.
Enjoy a Hassle-Free Transaction from Start to Finish!
You won't experience the delay of waiting for us to get loan approvals to buy your property. We have the cash to buy your house and pay off whatever debts you owe.
We aim at creating a win-win deal that benefits you and us. This is why we keep every step of the transaction transparent.
The seller agreement and documents for escrow will be provided by us; all you have to do is sign them. Yes, we are that easy to work with!
You get to sell your property without closing fees, agent fees, or expenses from paperwork. We take care of all that.
The condition or your house won't deter us. We will buy your house for cash irrespective of its condition.
We have the resources to ensure you sell your house fast for cash and close with us within 7 days.
We are Experts with Many Years of Home Buying Experience to our Names.
BiggerEquity embodies the largest network of experts who buy homes for cash in all parts of the country. We have been in business for many years and will continue to offer homeowners the best service in the industry unlike fly by night real estate companies that don't last in the industry.
While it is a bit difficult to sell a house that is in perfect condition, it is a lot more challenging to sell your house on the market when it has fallen into a state of disrepair. Lowering your selling price while you keep making mortgage payments on your home could get you underwater very soon. As trustworthy home buyers, we will like to help you. Let us buy your home today no matter how much repairs it needs.
Quickly fill out the form above and our local affiliate in your area will contact you with a fast, fair cash offer to buy your home or some other property you wish to sell.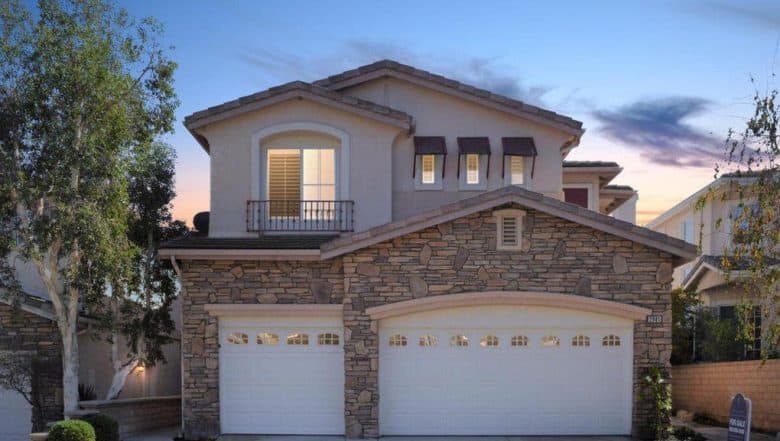 Receive a CASH offer for your home today! Get rid of the hassle you are going through because of your house!
Get a Cash Offer for your House
The cash offer we make for your house will help you save a good amount of money and you can do as you please with it. We typically close on most houses within 30 days. This means you can get your money just a few weeks from today and pay off your debts, have some savings in the bank, go for a vacation, or go on a fun splurge.
Super Easy Process
The process of selling your home to us is very simple. You only need to call us on phone or fill out the form online to get started. Without conducting any inspections, we will make you an offer for your house in the next 24 hours or less. After you accept our offer, we can sign a simple one-page contract with you and close the sale. We usually close the sale on homes 30 days after signing the contract and we pay you instantly.
No Expenses for you
You do not have to spend a penny when you sell to us. We will take care of all the costs so, you do not have to pay any repair costs, inspection fees or closing costs.
Want to know why we buy houses for cash?
Your Thousand Oaks house is a perfect candidate for us to buy fast! We won't even ask you to fix anything at all. In 5 days or less after you accept the cash offer for your house, you will receive payment with no deductions whatsoever.
A major factor that will be considered during the evaluation process is how long you are willing to wait before your house gets sold. To increase your chances of selling your house fast, it is best to deliberately choose a time frame that does not run into years. A couple of days, months or weeks should do.
Are you still wondering "How can I sell my house very fast without worrying about the repairs or closing cost?" That is our calling, we are here to help you either way. Call us now on 866-333-8377.
We are Investment Property Buyers, Investors, and Home Sellers. Do you want to Sell your House Quickly?
BiggerEquity buys houses in Thousand Oaks and we have the cash and skills to ensure the sale is fast. Typically, we close the sale in 7 days. We are wholesale cash buyers that are prepared to offer a fair price for your house without evaluations, cost of repairs or hidden fees. We are interested in buying property in any condition in Thousand Oaks.
Our passion for helping people get out of difficult situations by buying unwanted houses stems from our desire to contribute to the beautification of the communities where we work. We purchase these houses, restore them to good condition, and get new homeowners into them.
Our effective marketing programs and policies enable us to secure investment property deals in California that many investors can only dream of, then pass them on too investor buyers on our property list. Our relationships with the California market has brought us into contact with distressed families whose unwanted property (handyman specials and fixer uppers) we purchase at substantial discounts.
Are you looking for a professional and trustworthy cash buyer? Our company is ready to buy your house!
There are always great property deals on our inventory because we are always buying new property in California. Are you a real estate investor? Are you looking for great deals in Thousand Oaks with attractive discounts? We offer investors the best deals in Thousand Oaks.
DO YOU NEED TO SELL YOUR HOUSE QUICKLY? LET US MAKE YOU AN OFFER AND BUY YOUR HOUSE FOR CASH RIGHT NOW!
Have you tried to sell your house quickly in Thousand Oaks before? If you have, then you already know how difficult it can be at times. It's not uncommon for your house to sit on the market for up to six months without attracting a qualified buyer.
This is not a good option for some people because many sellers (who need to sell their house fast) do not have the time to wait until a qualified buyer shows up.
You will not have to wait for months or worry about having strangers walk through your home when you sell your house to us. In addition, you won't spend money on realtor fees. We will simply make you a cash offer that enables you to sell your house quickly and close when you are ready without risk.
We Buy Houses in California …
With a current population of 39,144,818 and growing, it's the perfect time to sell your house in California.
Since the beginning of time in 1850, folks have been selling their homes in California
Lawmakers in Sacramento, the capital of California, are always coming up with new laws in congress in order to save you money when selling your home.
Since 1854, Sacramento the capital of California, people have been selling their homes.
Can you believe California is 97200 square miles? Houses for sale galore!
The first step in selling a house is a Purchase Agreement between the Buyer & the Seller. Each state has an Official residential purchase agreement. In order to find the official document for use, visit the California realtor board page.
Fun Fact: Los Angeles is the second most populated city in the united states with almost 4 million residents!
Visit the California by following the link, California.
Check out the State Page of California for additional demographic information for California.
Sell My House Fast in Thousand Oaks California
The city of Thousand Oaks is considered to part of Ventura county.
Visit the Thousand Oaks by following the link, Thousand Oaks.
Check out the City Page of Thousand Oaks for additional demographic information for Thousand Oaks.
Thousand Oaks is associated with these zipcodes: 91320, 91361, 91362, 91360, 91319, 91358, 91359
The coordinates for Thousand Oaks are: 34.1914 latitude and -118.8755 longitude.