Do you Need to Sell your House Quickly in Stockton, California? We can Buy your Stockton, California House no Matter the Condition, Location, or Price.
Do you need to sell your house quickly in or around Stockton? We can make you a GUARANTEED, fair, all-cash offer to buy your house as-is, close, and pay you within 5 days. Our goal is to rid you of that burdensome house that you want to sell. You've got nothing to lose!
Having difficulties selling your home?
We are ready to buy your home! Whether you prefer to sell your home directly to us or you want to sell through a real estate agent, we can help! We can refer you to an agent or advise you on whether selling with an agent is a better option for you. When you choose us, you choose professionals that go to great lengths to solve your problems in a timely manner, no matter the problem. You can sell your home to us without worrying about restoring its parts or paying for repairs.
We are committed to the continued improvement of outdated methods of selling real estate via traditional channels. BiggerEquity provides innovative real estate solutions for homeowners to sell their homes fast. Unlike house buying companies that simply assure you of their interest in buying your house, we back our indication of interest up with the fact that we have been operating in the real estate industry since 1989 with over 800 successful closings to our name. Our flawless track record speaks for itself and we are 5-Star rated on Google, Facebook, and Yelp. We are ready to buy your house quickly no matter where you live in Stockton.
What Others Are Saying…
What company in Stockton, California gives the best cash offers for houses on sale?
BiggerEquity is the first company that comes to the mind of homeowners looking for the fastest way to sell their houses for great value in Stockton, and you're about to find out why.
We never delay payment and always do everything possible to ensure that payments are not short of any amount.
Everyone knows that we close faster than anyone else in Stockton. We can make payment in 24 hours or less, depending on when we receive your request.
Top 8 Benefits of Working Selling to Us.
Speed, convenience, and ease define our transactions. We can complete the entire process of buying your house within 24 house.
You receive money for your house in a few days instead of waiting for months.
You get to sell your house without paying huge sums of money in commissions, taxes, insurance, or closing costs.
There is no risk of uncertainty when you sell to us. We do not depend on bank financing so we will buy your house for sure without endless inspections.
You don't have to spend money on home repairs, tax liens and other bills before selling to us.
You will receive the full price in the offer at the closing table.
From experience, we know the situation of each seller is unique. This is why we personalize our offers to meet your needs.
Sell your House Quickly and Move on!
Being misled or cheated is one of the biggest fears that homeowners battle with when looking to sell their homes. This is because, the need to sell your home fast makes the homeowner vulnerable to greedy home buyers (sharks) who are aware of the time constraint you are dealing with but do not care if you incur significant losses. Most real estate agents take advantage of homeowners in distress by negotiating an unfair price just to see how desperate you are due to your time constraints or financial situation. Under these circumstances, some homeowners give in and sell their homes for half its market price or even lower, thereby losing years of investment and savings as a result of the sale. While finding yourself in a situation where you have to sell your home fast can be one of the worst situations for you as a homeowner, it is important to understand that there are still a few good real estate professionals whose goal is to help you.
We understand you are having a hard time. For most homeowners, having to sell a home is never an easy choice but situations demand it sometimes. Nevertheless, you may have been getting very unattractive offers from real estate investors and strangers who are looking to buy your house for peanuts because they know you are in distress. Unlike these "sharks" who are looking to feed off your unfortunate situation, we value your house and consider your satisfaction and dignity our priority.
Our #1 aim is to help you out of that situation so you can count on us to make you the best possible offer for your house. If the deal does not sit well with you, we will not pressure you in any way. Instead, we will recommend other alternatives that may be better options for you. However, you can always come back to us if other options do not work out. We can buy your house in Stockton, California "AS-IS" irrespective on the condition.
WE ARE READY TO BUY YOUR HOUSE IN Stockton, California STRESS-FREE AND WITHOUT RISK.
Members of BiggerEquity are local buyers who grew up and live in Stockton. As local real estate investors that live and operate in Stockton, our goal is to solve the real estate problems in Stockton one house at a time. We aim to give the entire community a face-lift and generally improve the quality of real estate in Stockton to benefit all residents. Contact BiggerEquity right away if you need to sell your home.
We buy homes and other property in all parts of Stockton. With us, you can finally free yourself of the burden of your land even if there are title issues. We are ready to buy your home as-is if you cannot afford the repair costs or simply do not want to cover the costs. If time is of the essence to you, we can close within a week because we buy property with our private funds instead of relying on traditional bank financing. Do you own a piece of land that is robbing you of your peace of mind? Sell it to us right away! To get started, fill out the basic information about your property below and submit it immediately. After your submission, we will turnaround a fair all-cash offer on your house in as little as 24 hours. You get to sell your house quickly when you work with us because we pay cash and our method offers an array of additional benefits that make it a great option for most people.
We typically cover the closing costs when you accept our offer. Closing costs can get very high sometimes when you sell your home and we do not want you to spend all of that extra money.
What is the fastest way to sell my house in Stockton, California.
Have you run into a series of obstacles preventing you from selling your house? Have you tried selling through an agent without luck? Sometimes, selling your house through a realtor is not the best option.
Selling your house through an agent has many downsides because it requires you to invest time and money in cleaning and repairs before enlisting the services of an agent that can sell your house as fast as you need to sell. Additionally, you will have to sign a contract that could potentially tie you down with the agent for long while shuffling complicated paperwork from the buyer, to the agent, then to you, and back.
BiggerEquity is ready to make you a fair all-cash offer for your house in as little as one day after you fill out the form below with information about your property and submit it to us. We can buy your house and close according to your schedule regardless of whether your house is in perfect condition or in a terrible state. We do not rely on traditional bank financing so we can close within 7 days if you need to sell fast.
Do you want to sell your house fast? BiggerEquity can get you smiling to the Bank in 7 days!
You are only one step away from selling your house fast! Simply send the details of your house to us and in the next few minutes, we will offer you cash! We have experienced professionals who are eager to hold your hands throughout the entire process of selling your house fast!
We simply make an offer and you accept the cash. A simplified way you won't have to struggle with real estate agents, bank loans, home inspections, or fight your way through thorns. It's as simple as that!
Our offers are great and not underestimated. Unlike and when compared with other realtors, we offer you a fair deal. Our profits are minimal. Undoubtedly, we have to buy houses at a discount to be able to fix them up, make them fit market-wise and hopefully sell for a profit. When you sell us your house, we send your cash in a few days and not in a month. Even if we can't close a deal with you, we'll gladly give you free advice you never thought of!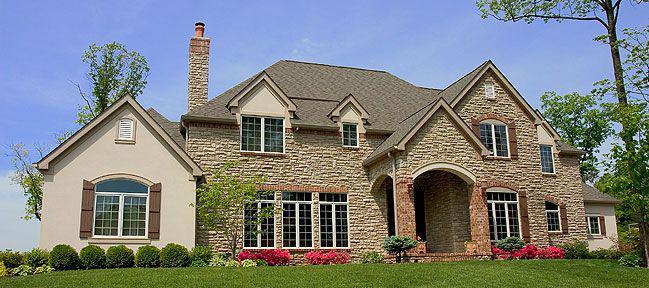 7 days! That's longest you will have to wait for us to close on buying your house in Stockton, California. Isn't that great?
Are you in urgent need to sell off your house as fast as possible? Have you tried making the house more appealing to attract potential buyers, making important repairs, clearing out all the clutter from the garage, and getting all your carpets cleaned?
Waiting for the right buyer to show up and make you a great offer can be a frustrating experience. But you don't have to experience that.
Our watch word is 'speed.' We will speedily sell off your home in a less than one week and pay you cash in hand immediately.
Do you Lack the Time to Get your House Ready for Sale? Sell your House Without Stress!
Having to sell your house by yourself usually requires making repairs and cleaning the house. These things cost money and take a lot of your time. An alternative to selling your house by yourself is to sell it through a real estate agent but selling your house in Stockton with a real estate agent is not always the best option for everyone.
The most problematic thing about selling your house by yourself or with a real estate agent is that a retail buyer may back out of the deal at the last minute usually because the buyer failed to get the funding he needs for the house from the bank. Such long waits and disappointments cause you anxiety, uncertainty, and stress, and you will have to pay some of the money you got from the sale to the agent as commission, this may leave you with less money than you had expected.
People quickly run out of things to do to entice buyers when having difficulties selling their homes. While some of these techniques may not be applicable to all situations, many of them are worth considering. Contact BiggerEquity at 866-333-8377 and we can help you discover your options. Fill out the contact form and we'll get back to you as soon as we can.
We Buy Houses in California …
With a current population of 39,144,818 and growing, it's the perfect time to sell your house in California.
Since the beginning of time in 1850, folks have been selling their homes in California
Lawmakers in Sacramento, the capital of California, are always coming up with new laws in congress in order to save you money when selling your home.
Since 1854, Sacramento the capital of California, people have been selling their homes.
Can you believe California is 97200 square miles? Houses for sale galore!
The first step in selling a house is a Purchase Agreement between the Buyer & the Seller. Each state has an Official residential purchase agreement. In order to find the official document for use, visit the California realtor board page.
Fun Fact: Los Angeles is the second most populated city in the united states with almost 4 million residents!
Visit the California by following the link, California.
Check out the State Page of California for additional demographic information for California.
Sell My House Fast in Stockton California
The city of Stockton is considered to part of San Joaquin county.
Visit the Stockton by following the link, Stockton.
Check out the City Page of Stockton for additional demographic information for Stockton.
Stockton is associated with these zipcodes: 95212, 95210, 95211, 95219, 95209, 95205, 95207, 95206, 95202, 95204, 95203, 95201, 95267, 95269, 95296, 95297
The coordinates for Stockton are: 37.9766 latitude and -121.3111 longitude.