We buy Long Beach, California houses.
Our company puts the interests of Long Beach homeowners first. You can expect cash payment on your property when you sell to us. In choosing to do business with us, you have signed up for a hassle-free transaction and a quick closing.
We understand that selling your house can become a nightmare if delayed. This is why we provide customized solutions to help you sell quickly and move on. Give us a call at 866-333-8377 today!
Let us make you a fair offer today! You get to choose when you are ready to close and we can help you coordinate your moving out.
What Others Are Saying…
Will you be selling your Long Beach, California house anytime soon?
Our team at BiggerEquity works relentlessly with exceptional efficiency to strike a deal that benefits the buyer and the seller. We provide clear channels of communication to ensure all terms of your home sale are clear to all parties. Our team of experts in different fields work round the clock to study the market, and use their outstanding skills to make predictions and judgments about the value of your property.
As soon as you contact us, we will quickly evaluate your property and tell you if we can buy it. Our method is different from selling with realtors whereby you could waste precious time waiting for a potential buyer to get loan approval. We can buy your house for cash immediately.
Our aim is not to list your house. We are here to buy your California property directly from you regardless of whether it is a residential house or an apartment.
Many companies buy houses fast around Long Beach. Here's why you should choose us over them.
Many buyers in Long Beach claim they can buy your house quickly so you may be wondering what makes us special. Well, here they are:
Our offers are fair and we relieve you of the stress of having to pay for repairs. We will buy your home as-is for cash and hand you the full payment at the closing table.
We won't make you take our offer against your will if you are don't like it. We are just a call away if you need advice on how to proceed or have any questions.
Do you Need to Sell your Home AS-IS?
We are the best home buyer in the USA! We buy homes for CASH regardless of the condition and you do not have to pay for repairs when you sell your house to us. Quit asking "How do I sell my house quickly?" because we are ready to buy your house in Long Beach without hassle, as we understand the workings of the Long Beach market.
We make it super-easy for you to sell your home by taking the time to understand your situation first, then guiding you through every step of the transaction. We will buy your house for cash and close at a time that is convenient for you.
We have been in the business of buying houses irrespective of condition since 1996. With us, you do not need to worry about the gimmicks from buyers who aren't serious about purchasing a home, as well as buyers who cannot secure the financing to buy your home. Contact BiggerEquity today to sell your home in California without hassle.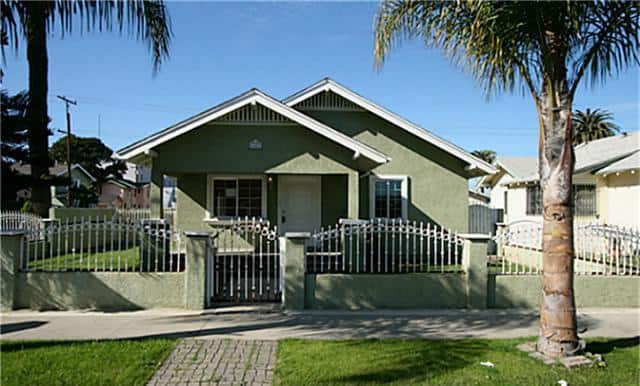 Sell your House to BiggerEquity without a Realtor.
Has there been a time you considered the option of selling your house without a realtor ? That is very understandable because, while working with realtors is a great option for the majority of persons looking to sell or buy a house, it hardly meets the needs of persons who need to sell their houses quickly without paying commissions or extra fees.
You can quickly sell your house in Long Beach for cash without a realtor whether your house is ugly, in need of major repairs, vacant, or whether it is an inherited property with probate. We are ready to make a fair cash offer on your house irrespective of your situation or the condition of your house.
The speed and convenience of selling your house to a real estate investor is a bigger reason to sell your house without a realtor. We can negotiate a number of options for you with the bank and would most likely help you secure relocation funds or some other solution that will remedy your situation. We can provide a range of options to help you sell your house fast in Long Beach, California without a realtor and we are ready to make you an offer for your house. Contact us today!
Buying Homes in Long Beach, California
We are a real estate investment firm with an in-house associate that is a real estate solutions expert nicknamed BiggerEquity. We are also professional real estate problem solvers who specialize in helping homeowners in Long Beach sell their property quickly whether it is ugly or in excellent shape. We have the skills and experience to resolve your problems and buy your Long Beach house fast. Call BiggerEquity today to receive a great cash offer from one of our representatives.
We are ready to make you a fair cash offer for your house if you are looking to sell your house quickly in Long Beach and close at a time that is convenient for you. Get started now, you have nothing to lose and a lot to gain.
You can sell your house in very simple and fast steps by contacting us today at 866-333-8377 or filling out your information in the form at the top of the page for us to contact you.
We are Investment Property Buyers, Investors, and Home Sellers. Do you want to Sell your House Quickly?
BiggerEquity buys houses in Long Beach and we have the cash and skills to ensure the sale is fast. Typically, we close the sale in 7 days. We are wholesale cash buyers that are prepared to offer a fair price for your house without evaluations, cost of repairs or hidden fees. We are interested in buying property in any condition in Long Beach.
Our passion for helping people get out of difficult situations by buying unwanted houses stems from our desire to contribute to the beautification of the communities where we work. We purchase these houses, restore them to good condition, and get new homeowners into them.
Our effective marketing programs and policies enable us to secure investment property deals in California that many investors can only dream of, then pass them on too investor buyers on our property list. Our relationships with the California market has brought us into contact with distressed families whose unwanted property (handyman specials and fixer uppers) we purchase at substantial discounts.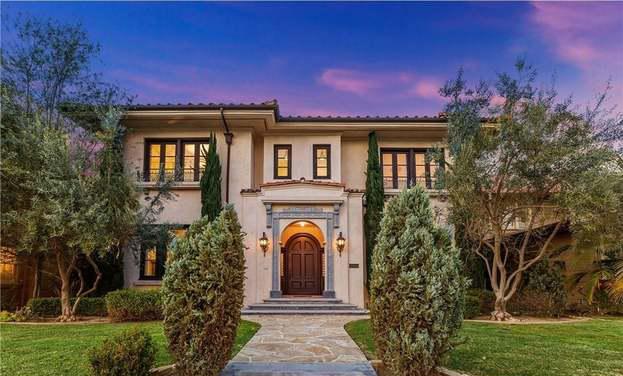 Receive a Fair Cash Offer in 5 Minutes to Save you from Foreclosure in Long Beach, California.
Running out of time to make that payment?
Many homeowners in Long Beach are at the brink of foreclosure due to the bad economy and how difficult the market has become. If you fall into this category of homeowners in Long Beach, selling your house fast to avoid foreclosure could be your best option. Call us today to sell your house at a fair price through a fast and simple process.
BiggerEquity will purchase your house if you are facing foreclosure, under some time constraint, or simply unwilling to go through the usual long process of selling your house on the Long Beach market. We typically buy a home and complete the transaction in 7 days or less. We buy directly from you without intermediaries, delays, or broker fees.
Simply complete the form below and we will schedule a free Foreclosure Prevention Counseling Session for you with our specialists on foreclosure. Then, we can discuss your situation, enlighten you on issues that will help you deal with your situation better, and offer you several alternative solutions.
Avoid Uncertainty and Repair Costs. Sell your House Quickly Today!
Are you asking, "How do I sell my house quickly?" BiggerEquity is your best bet to achieve your goals! We buy homes in Long Beach and surrounding areas. Unlike real estate agents, our goal is not to list your house. Instead, we are here to buy your house directly from you. We can buy your Long Beach house for cash and close fast depending on your schedule. You do not have to pay any fees or extra costs when you sell your Long Beach house to us. You can simply sell your Long Beach house to us fast in as-is condition.
Like all our past and present clients, we will treat you with respect. We are not intermediaries like mortgage brokers, real estate agents, or contractors. Instead, our aim is to provide quality housing that is affordable for different category of persons. The benefit of the community is our motivation for investing in real estate.
After buying your house, we can use it for a number of things. We renovate some houses we buy and sell them quickly on the retail market, or we put them up for rent or lease purchase. In some other cases, we buy houses and sell them to other contractors or investors who may be interested in re-selling them after extensive renovation. Generally, we invest in different real estate projects across Long Beach, California.
We Buy Houses in California …
With a current population of 39,144,818 and growing, it's the perfect time to sell your house in California.
Since the beginning of time in 1850, folks have been selling their homes in California
Lawmakers in Sacramento, the capital of California, are always coming up with new laws in congress in order to save you money when selling your home.
Since 1854, Sacramento the capital of California, people have been selling their homes.
Can you believe California is 97200 square miles? Houses for sale galore!
The first step in selling a house is a Purchase Agreement between the Buyer & the Seller. Each state has an Official residential purchase agreement. In order to find the official document for use, visit the California realtor board page.
Fun Fact: Los Angeles is the second most populated city in the united states with almost 4 million residents!
Visit the California by following the link, California.
Check out the State Page of California for additional demographic information for California.
Sell My House Fast in Long Beach California
The city of Long Beach is considered to part of Los Angeles county.
Visit the Long Beach by following the link, Long Beach.
Check out the City Page of Long Beach for additional demographic information for Long Beach.
Long Beach is associated with these zipcodes: 90822, 90804, 90805, 90806, 90807, 90802, 90803, 90808, 90831, 90814, 90813, 90810, 90815, 90801, 90832, 90833, 90834, 90835, 90840, 90842, 90844, 90846, 90847, 90848, 90853, 90899
The coordinates for Long Beach are: 33.8059 latitude and -118.1610 longitude.