We Provide New and Effective Real Estate Investing Solution Tailored to the Needs of Buyers, Sellers, and Investors.
BiggerEquity remains unsurpassed as the best real estate investment group in Casa Grande because we always aim at getting things done the right way. We buy pretty houses and distressed single-family houses then help families move into pretty homes of their own through our rent-to-own program while remodeling the distressed houses to get them sold to other homeowners who find our remodeled homes attractive . We buy houses from persons facing foreclosure , bank REOs, and people who need to sell their houses quickly.
We offer effective solutions for people looking to sell their house quickly as well as investors who need to grow their portfolio to receive better returns.
We like to attribute the success of BiggerEquity to the lasting relationships we have managed to build through buying and selling quality houses. On one hand, we help homeowners break free from difficult situations; on the other, we help families that are not so fortunate to realize their dreams of owning a home. We buy houses that are less than desirable and remodel them as a way of beautifying and improving our community.
What Others Are Saying…
Here is the fastest way to sell your property in Casa Grande, Arizona.
BiggerEquity is a member of a nationwide investor group that assists tens of thousands of homeowners annually. We do not follow traditional techniques of selling your home but our method is faster and those using the "traditional" route do not want you to know about it.
Do you value how fast your home is sold above whether you sell your house for the full price? If your answer is yes, shoot us a call right away! Trying to sell your house through traditional methods may not be the best option for you when time is of the essence. This is because, when you choose to sell your Casa Grande home through a realtor, uncertainty sets in about how long it will take to sell your home and if you sell it eventually, the timing of the sale might be a terrible miss or a lucky hit. Although realtors can analyze local market conditions to determine the time frame for selling your home, they would usually tell you what they think you want to hear at first, only to ask you to reduce the price several weeks or months later. It can take months to sell homes in Casa Grande and Arizona agents aren't helping matters.
Most times, selling a house can be a burdensome experience, especially if you list the house on the market in the fall or if it is not in good shape, or ugly. Also finding a reliable real estate agent to work with in selling your house could take more time than you have to spare, but you mustn't feel defeated. The process is a lot easier when you work with us because we handle all the legal issues at each stage of the transaction. In a word, what we offer is an out-of-the-box service, which is completely stress-free. Simply call us today or fill out our contact form to get started.
Top 8 Benefits of Working Selling to Us.
Speed, convenience, and ease define our transactions. We can complete the entire process of buying your house within 24 house.
You receive money for your house in a few days instead of waiting for months.
You get to sell your house without paying huge sums of money in commissions, taxes, insurance, or closing costs.
There is no risk of uncertainty when you sell to us. We do not depend on bank financing so we will buy your house for sure without endless inspections.
You don't have to spend money on home repairs, tax liens and other bills before selling to us.
You will receive the full price in the offer at the closing table.
From experience, we know the situation of each seller is unique. This is why we personalize our offers to meet your needs.
Sell your House to US to Regain Control of your Situation Today.
Over the years BiggerEquity has paid countless homeowners substantial amounts of money because they decided to regain control of their situation.
How would you feel knowing that you do not have to worry about being on the brink of foreclosure? Take a second to imagine the peace of mind you will feel when you have a substantial amount of money as well as a better credit score. With this, you can even start out on a clean slate and buy a new house soon.
After 45 to 80 days of informing homeowners that they are in default, banks often move to auction the property. This means that you do not have much time if you have already received the notice. The practical thing to do is to find a fast buyer to work with. At BiggerEquity, we don't rely on bank loans to buy houses fast for CASH. We have our own money so the process is always fast.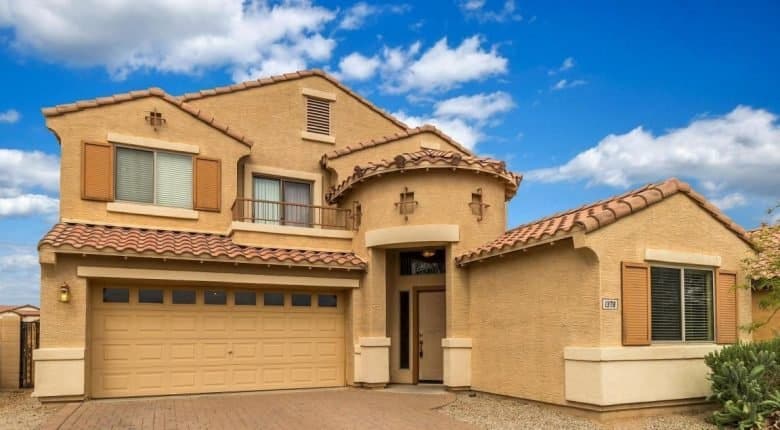 Are you Going through a Divorce or Separation?
BiggerEquity is a locally run real estate business that buys houses across Casa Grande and neighboring parts.
Unlike real estate agents and brokers, we do not just list houses; we buy them directly from you.
Most times, the emotional and financial demands that accompany divorce can stress anyone out especially when you consider how you are going to keep your house payments current on a single income. You and your spouse may seek out a fast way to sell your home and share the assets but this is not as simple as it appears due to the lengthy, stressful and expensive process of repairing your home and listing it. It is easy to get overwhelmed by the combined stress of selling your home when getting divorced.
We respect your wishes; whatever they may be and can discreetly negotiate the closing on your home. We can offer you a way out if you and your spouse agree to sell the house or if the person paying the mortgage is not interested in keeping it. Contact us today to receive a no-obligation cash offer on your home.
Did you Say, "Buy My House?" Here is our Acquisition Criteria.
BiggerEquity buys and sells houses. We are a real estate investment company that buys houses that are in good shape for our rent-to-own tenant buyers as well as less than desirable houses that we remodel and sell to other buyers. We pay cash for houses and close quickly because we don't rely on bank financing.
Do you own some property you want to sell? We are interested in buying houses in Casa Grande and neighboring parts of Casa Grande. We buy different categories of properties in Casa Grande including vacant homes, distressed houses, commercial property, vacant land, and pretty houses.
Wondering why you should sell your house to us? This question pops up in the mind of many sellers. Selling to us have many advantages compared traditional methods of selling.
SELL YOUR HOME TO US TODAY TO EXPERIENCE FIRST-HAND WHY HOMEOWNERS LOVE TO SELL TO US!
Casa Grande is a large city with a rich history as well as mouth-watering cuisine and engaging sports teams that will keep you hooked to Casa Grande. Owning a home in Casa Grande affords you the opportunity to partake in all the sights and activities Casa Grande has to offer.
We specialize in providing top quality houses for Casa Grande, Arizona residents and those in neighboring parts. We take care of our clients' investments as though they belong to us and help you find the perfect home quickly.
What we offer:
We want to buy your house for cash without having you make any repairs or remodeling. We simply buy your house AS-IS.
You don't have to pay any closing costs; we typically take care of all that.
Quick closing date (20 days or less).
We can buy your Casa Grande, Arizona house even if it is dilapidated..
Do you need to sell your house in Casa Grande because it has become a burden to you? We can buy your house right now to rid you of that burden. We help homeowners in all parts of your location no matter if they are in the middle of a foreclosure, relocating, behind on taxes, or owe liens. Call us on 866-333-8377 today.
We buy houses in Arizona as a way of assisting different categories of homeowners in Casa Grande who are looking to sell their house fast at a good price while avoiding the stress of having to list it traditionally. BiggerEquity has the resources to provide a solution for you no matter your situation.
You can find yourself in any situation that could make you want to sell your house fast. Maybe you are relocating, trying to avoid an impending foreclosure, downsizing, own a house that needs major repairs, owe liens, or are late on mortgage payments. We can buy your unwanted property regardless of whether it is vacant, being rented, or if you live in it.
You do not have to Fix your House. We will Buy your House Quickly for Cash in its Current Condition.
Buyers naturally look out for the best deals on the market and tend to avoid houses that are not in good condition or priced appropriately. If your house is in bad shape or badly priced, you may end up not getting any good offers for it. This is why it is essential to be realistic when setting the asking price of your house if you need to sell it fast on the market nowadays.
If your home requires enhancements, painting, bathroom and kitchen remodeling, or your yard is full of trash, the offer you will get from potential buyers will most likely be very low considering the amount of work that is required to get your house in good shape again. Buyers consider these factors all the time before bringing an offer to the table, so you might get a better offer if you have a nice lawn with accent flowers.
Hurry now and contact BiggerEquity to receive a no-obligation offer on your home today. BiggerEquity will buy your home irrespective of the condition. We buy property from anyone that is looking to sell, whether you are a homeowner, attorney, bank, or realtor. We buy different types of property including condos, family homes, and townhouses. Got a property you want to sell? We can buy your property no matter how complicated your situation is. We believe selling a house shouldn't be a stressful process so we ensure it is a fast and convenient sale. Work with BiggerEquity today to sell your house for top dollar and receive the best home sale service there is.
We Buy Houses in Arizona …
With a current population of 6,828,065 and growing, it's the perfect time to sell your house in Arizona.
Since the beginning of time in 1912, folks have been selling their homes in Arizona
Lawmakers in Phoenix, the capital of Arizona, are always coming up with new laws in congress in order to save you money when selling your home.
Since 1889, Phoenix the capital of Arizona, people have been selling their homes.
Can you believe Arizona is 474900 square miles? Houses for sale galore!
The first step in selling a house is a Purchase Agreement between the Buyer & the Seller. Each state has an Official residential purchase agreement. In order to find the official document for use, visit the Arizona realtor board page.
Fun Fact: Pheonix is the most populated state capital and the only one with over 1 million residents!
Visit the Arizona by following the link, Arizona.
Check out the State Page of Arizona for additional demographic information for Arizona.
Sell My House Fast in Casa Grande Arizona
The city of Casa Grande is considered to part of Pinal county.
Visit the Casa Grande by following the link, Casa Grande.
Check out the City Page of Casa Grande for additional demographic information for Casa Grande.
Casa Grande is associated with these zipcodes: 85194, 85193, 85122, 85130
The coordinates for Casa Grande are: 32.9070 latitude and -111.7623 longitude.
We buy in Pinal, in cities like Apache Junction, Maricopa and their surrounding areas.