A Fast Way to Sell your Home in Marana, Arizona.
Have you decided to sell your property quickly in Marana? We are ready to make a fair all cash offer on your house regardless of its location in Marana or whether it is a condo, an old house, or a brand new home that is part of a recent residential development.
Listing your home could mean you will have to wait for months before a qualified buyer comes around. Instead of waiting this long, we can buy your Arizona house from you today. We will buy your house very quickly for cash and take care of all the paperwork. No commissions! No Fees!
EARN SOME MONEY BY REFERRING A FRIEND
Did you sell your house to BiggerEquity in the past? You can earn up to $1,000 from us if you refer any of your friends who wants a cash offer for their homes to us. Learn more about this works here.
What Others Are Saying…
Sell your House to us Without Hassle!
Many persons are overwhelmed by the idea of selling their homes and you may even find it a lot harder to decide whether to sell your home by yourself. You can successfully sell your house by yourself and enjoy the process of selling it if you are equipped with some essential information and knowledge of how to go about it. The following will help you prepare and represent yourself adequately when selling your home by yourself.
Investing money in the repairs of a home you want to sell can quickly incur some expenses that will take a toll on your wallet. You can avoid this by selling your house to BiggerEquity. BiggerEquity will buy your house even if it is ugly or old. We buy houses in any condition for a fair price.
Sell your house fast. No realtors!
Sometimes working with an intermediary to sell your house only adds to the stress, which you are already trying to avoid. This is why selling through real estate agents is not as popular as it used to be. Today, selling houses through real estate agents has been replaced by more reliable methods and newer technology.
Why Work with Us?
We are committed to providing the best service to every seller, irrespective of the situation.
We offer you a range of alternative options for selling your house.
We are experts at providing innovative win-win solutions.
Easily sell your house without hassle, commissions, or delays.
Why should you work with BiggerEquity? We close all transactions fast!
We are exceptionally fast when it comes to closing deals. There have been times we closed deals within 7 business days. You can even sell your house to us on weekends! However, if this is not convenient for you, you can take your time because you are under no pressure to close fast. By choosing to work with us, you will not have to worry about appraisals, repair costs, or long waiting periods. No matter the location of your house in Marana, the condition, or your situation, you can sell your house to us quickly.
We understand that things can easily spiral out of control and easily cause financial difficulties for homeowners. When this happens, selling your house fast becomes a higher priority than selling your house at its full price or receiving every bit of equity for your house. While you are continuously telling your realtor "sell my house fast", chances are that the realtor is locked in the market and will remain so for a few months down the road. We are not like realtors. We buy your house directly from you and we do it quickly.
No matter you reason for wanting to sell your house fast , you do not have to disclose it to us before we buy your house. Simply contact us and tell us "I want to sell my house fast." We visit your house to evaluate it, and then we will make you a fair cash offer for your property. There is more: if you don't want to handle the paperwork, we can take care of it for you.
Are you getting ready to sell your property in Marana, Arizona? You can count on us offer you a fast and seamless transaction.
BiggerEquity is a real estate investment company that is the ideal choice for you if you need to sell your house quickly for cash. You could be selling your home for any number of reasons including the need to free yourself from debt and we are ready to buy your home no matter the condition. Depending on our arrangement, we can buy your home for cash or take over mortgage payments on your home immediately. We can make you an offer within one hour and close at a time of your choosing.
We live in a volatile economy that sometimes results in an unexpected rise in the cost of living from time to time making it hard for some homeowners to meet their responsibilities. This has a direct impact on mortgage payments but rarely affects people with flexible rate mortgage arrangements for long. On the other hand, you may need to relocate quickly due to a job transfer and this may leave you stuck with the thought of how to sell your house fast since traditional methods of selling require inspections and loan approvals for the buyers all of which could delay your plans and take up too much of your time. Trying to list your house this way is challenging and time-consuming.
BiggerEquity relies on private funding. You will never experience the delays of waiting for us to get bank loan approvals before buying your house.
Have a house you want to sell? We are here to help you make it happen fast!
There are many so-called investors who think, they could purchase a property, repair it fast, lease it to tenants and preserve it for a long time. This is by no means right. And it doesn't take too long for them to realize how wrong they were. Managing a rental property could frustrate you and ultimately consume most of your working hours.
What have we not seen with regards to rental contracts? Somehow, the issues just keep popping up all over the place! Properties are either vacant for a long time without yielding income, or occupied by tenants who vandalize them. On top of those, there are also maintenance costs and lawsuits to deal with. These are a lot for you to handle all by yourself and they could lead you right into the den of bankruptcy. If you ever find yourself veering in this direction, call us instantly at 866-333-8377 to help you out.
Get a cash offer on your home! All you need is just to fill out this form and we'll contact you within 48 hours.
We Buy Houses Across Marana, Arizona. Read on to Find Out how We Operate.
Our team of expert real estate investors has purchased and sold more than 800 homes so far. The experience we gained from these previous sales gives us a clear and deep understanding of how real estate transactions work and how to make the process easy and straightforward. Over the years, transparency and honesty has remained our guiding principles in helping homeowners achieve their objectives without stress.
We can help you no matter your situation whether you are trying to avoid foreclosure, selling as a result of divorce or the death of a relative, tired of a managing your rental property and any other problem. We are ready to buy our house in Marana and neighboring parts for cash at a great price. Is your busy schedule making it impossible for you to find time to get your property ready to sell on the real estate market? No worries! You can sell your house to us quickly and receive cash payment from us. We are upfront about telling you whether we will buy your house or not. When you work with us, you do not have to endure the uncertainty that comes with selling your house through a realtor who needs to wait for the buyer to secure the funding to buy your home. We have the funds to buy your house immediately.
We aim at relieving you of the stress that your property is putting on you by ensuring that you sell your house quickly to an honest buyer at a price that is fair. You can avoid the stress, delays and high expenses of selling your house through traditional channels if you sell your property to us today for cash. We assure you that we will buy your house fast and pay you cash to help you get on with your life.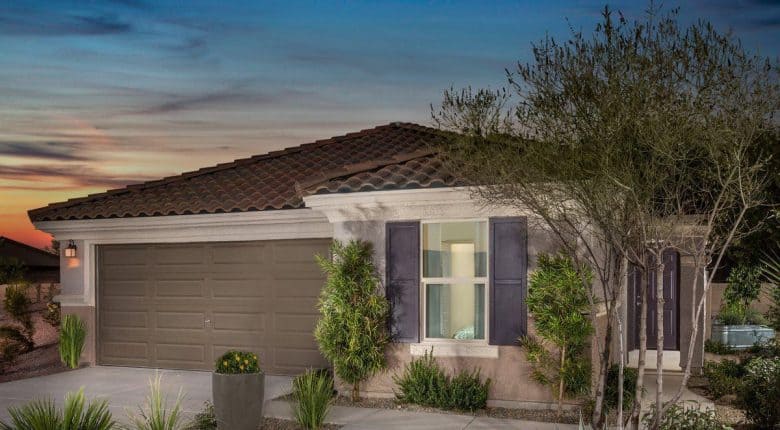 We Buy Homes for Cash in Marana, Arizona.
Do you need to sell your Marana house or your rental property in Marana? We can make you a fair all-cash offer now. Contact us today to sell your house to the best cash home buyers in Marana.
We are cash buyers interested in buying houses in Marana and across Marana no matter the price or condition. We will buy your house whether it is an ugly house, rental property, an inherited house in probate, or an old house. We can buy your house quickly for cash irrespective the situation that is making you sell.
Avoid the burden of keeping a property you no longer need and the hassle of keeping an open house with multiple home showings. With us, you can avoid the stress of cleaning your home before putting it up for sale. We are ready to buy your Marana, Arizona house right away without hassle no matter your situation.
Fast and Easy Way to Sell your Home! – We Make you a Fair Offer and let you Choose a Convenient Time to Close.
BiggerEquity buys houses in Marana without putting you through the typical hassles that accompany conventional selling processes. We will buy your house regardless of your financial situation or the condition of your house. You do not have to worry about paying commissions, covering repair costs, or waiting for many months before selling your house.
Do you want to sell your vacant house? You may be downsizing for retirement, looking to sell an inherited property, moving to a new neighborhood, at the brink of foreclosure as a result of unpaid taxes, wanting to sell your rental property, looking to sell your old house, thinking of combining two families as one, going through a divorce and want to sell your house. Do you simply want to skip all the delays and complications of selling through a realtor because you want to sell your house fast?
We would buy your house no matter its condition. Whether it is in good shape or in need of extensive repairs, we provide a fast option for you to sell your house to us without any delays. We can even buy your house from you in as little as 7 days.
We Buy Houses in Arizona …
With a current population of 6,828,065 and growing, it's the perfect time to sell your house in Arizona.
Since the beginning of time in 1912, folks have been selling their homes in Arizona
Lawmakers in Phoenix, the capital of Arizona, are always coming up with new laws in congress in order to save you money when selling your home.
Since 1889, Phoenix the capital of Arizona, people have been selling their homes.
Can you believe Arizona is 474900 square miles? Houses for sale galore!
The first step in selling a house is a Purchase Agreement between the Buyer & the Seller. Each state has an Official residential purchase agreement. In order to find the official document for use, visit the Arizona realtor board page.
Fun Fact: Pheonix is the most populated state capital and the only one with over 1 million residents!
Visit the Arizona by following the link, Arizona.
Check out the State Page of Arizona for additional demographic information for Arizona.
Sell My House Fast in Marana Arizona
The city of Marana is considered to part of Pima county.
Visit the Marana by following the link, Marana.
Check out the City Page of Marana for additional demographic information for Marana.
Marana is associated with these zipcodes: 85653, 85741, 85743, 85742, 85658, 85652, 85740
The coordinates for Marana are: 32.4355 latitude and -111.1558 longitude.
We buy in Pima, in cities like Oro Valley, Sahuarita, Tucson and their surrounding areas.