We are the solution to any problem arising from property ownership in Janesville, Wisconsin because we buy houses fast.
Considering selling your property through a realtor could be a very long and time-consuming process that may cause you to spend instead of saving. Sometimes, property owners with tight schedules are unable to do most of the things required to prepare their houses for sale on the market. If you are one of such homeowners, call 866-333-8377 NOW to enlighten us about the property you would like to get rid of and we will buy it fast for cash.
We want to put smiles on the faces of as many home owners as possible, we provide realtor services in addition to our investor solutions. So besides receiving a fair cash offer from us, you also have the option of listing your house for as high as you like it to be bought by an average buyer. Note that we will never try to influence your decision between both options.
We are able to assist you in finding real solutions to your housing situations. If you are not interested in the stress of owning your property anymore and you do not want to go through the time consuming processes involved with selling your property the traditional way, we are the solution you need. Call us now: 866-333-8377.
What Others Are Saying…
Sell your Home Quickly for Cash without Paying any Fees or Closing Costs.
Do you want to sell your Janesville house quickly? We are here to help you achieve your goal of selling your property in any part of Janesville. We buy homes from homeowners across Janesville through a fast and simple process by making them a great cash offer for their house and closing the deal in as little as a few weeks after they accept our offer. We make the process of selling your house easy.
Why waste time waiting for potential buyers to get loan approvals when we can buy your house in Wisconsin fast for cash. If you are a homeowner who needs to sell your house very fast in Janesville, Wisconsin, we can offer you an honest solution to your situation. For many years, BiggerEquity has remained the biggest and the best Wisconsin home buyer. We are so far ahead of other real estate investors in the area because we go over and above to ensure we offer you a win-win solution when you work with us. We are particularly interested in buying distressed property such as houses facing foreclosure , homeowners who need to sell their houses fast, and lender's REOs.
Get a cash offer to sell your house to BiggerEquity irrespective of its physical condition and without commissions, fees, or repair costs.
How Do I Sell My House In Janesville Quickly?
Sell your house to us without paying commissions. We will cover all closing costs, and then use an insured title company to close quickly and pay you the full price.
BiggerEquity offers fast closing when we buy your house. We can close within a week or any time that works for you.
You do not have to repair your house. We will buy it AS-IS.
Discover how much you can get for your house today! We can make you a no-obligation cash offer right away.
Thinking about selling your house everyday can get very burdensome very quickly. The main objective of our company is to help you sell your house quickly so that you can come out of this situation and direct your energy on other things. We do this by buying houses in Janesville. You can get rid of that house that is giving you headaches today.
Note that anybody out there can make you a cash offer for you home even if that person or company relies on lenders for the money they need for the sale. This is why selling your house through a realtor can fail at the last minute. Usually, you will have to start from square one and incur extra holding costs and waiting period in the process.
This is our reason for buying houses for cash in Janesville, Wisconsin. We simply make you a fair cash offer and close the sale in as little as 48 hours depending on the situation. As a bonus, you do not have to spend a cent on repair costs; we will buy your house no matter the condition.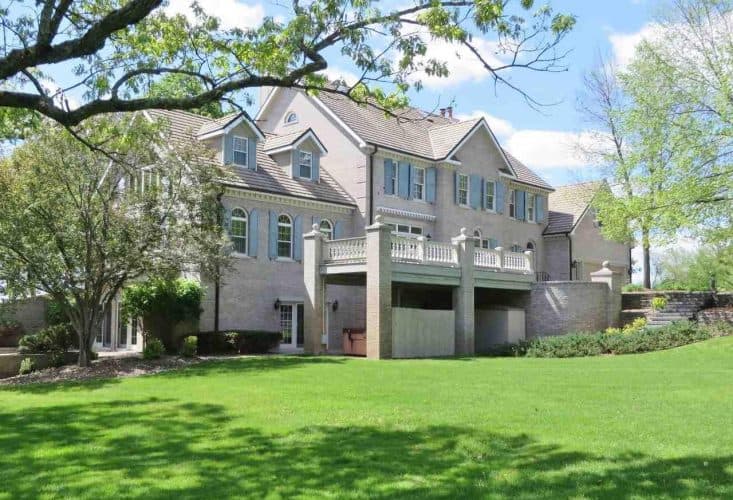 Is your tenant being stubborn in Janesville, Wisconsin?
Have you got a tenant or relative who causes you so many problems? So much that you couldn't evict them? We will buy off your rental property with your tenant in place. You don't even have to tell the tenant you sold the place if you don't want to.
Whether it is a duplex, a condo, apartment or a home that's in ragtag condition, we will buy it anyway. You should get in touch with us right now and we can get started on buying your house!
We are a company that takes up the challenge of making sure your property is in good shape . You do not need to make repairs in order to sell; just leave all that to us. We understand that you need to get rid of that property fast! Therefore, our job is to ensure that your property is sold. We give competitive offers like no other company. We are not the type of company that looks for ways to chat you out of greed. No way! Our primary goal is to sell your property fast and give you cash as quickly as possible.
We can help, because we buy houses very fast.
We buy everything! Whether you want to sell an estate or a regular piece of private property, be it the cars, the furniture, or a home, we can buy it all for cash. No matter your reason for wanting to sell, we can help. Many situations can put a lot of persons in a financial situation that may cause them to want to sell their property. Whether it is an inherited property that you want to sell because you need the money to clear the bills incurred from the assisted living of an old relative who just passed, we will buy it. You do not even have to bother about the cleaning or sorting.
It is a very tedious task determining whats to be done with an inherited property. Between hearing appearances, estate sales, appraisers, speaking with real estate sales professionals, and preparing for a possible listing, an executor can be left physically and emotionally down by the process.
Contact me to sell your home for top dollar today!
Why sell your house to us?
Read on to find out more if you need to sell your home in Janesville as-is.
Why should you sell your house to BiggerEquity? Selling your house to us has several benefits if you are thinking, "I need to sell my house fast." We are experts at collaborating with homeowners to come up with cash offers for their homes quickly no matter the condition of the house. When you work with us, you do not have to renovate your house before selling it, so give us a call today! BiggerEquity aims at helping you sell your house in Janesville quickly for cash because, we buy houses for cash. We have what it takes to ensure that you sell at your desired price and that the sale is a fast one.
Take advantage of how fast we are able to buy your house now! The regular potential buyer normally spends weeks deciding whether they will be staying in your property for a long time or whether they can squeeze out the extra cost of repair. With us, however, none of these is a hindrance. We won't be living in your home, rather, we will remodel it and put it up for sale. We can pay you cash to speed up the process if you agree to sell your home to us. You can sell your Janesville home pretty fast to us as we do not need to worry about getting bank loan approvals; we are cash buyers! Contact us now if you are currently looking to sell your house in Janesville for a chance to cash out on your house in 10 days or less.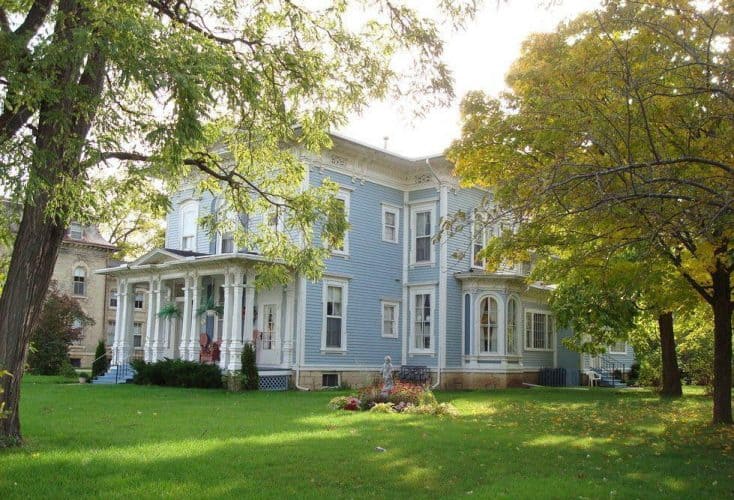 Need to sell your home fast?
"With the growing number of complaints about low appraisals, having a cash buyer has become even more appealing."- Forbes. Here are some other reasons why we're a better solution if you need to sell your home quick.
Our goal as a Company focuses on buying houses. Save yourself cost of hiring a Contractor to handle the repairs.
Save tens of thousands of dollars on commissions and fees when you sell off your house. At BiggerEquity we offer risk and hassle free sale and with absolutely no commission or any other fees. Get your payment in fair cash today by selling us your house, call us today at 866-333-8377.
Sell your House Directly to a Buyer in Janesville.
We want to buy your Wisconsin house directly from you without any middlemen. Selling your house through brokers takes time and money. We can save you a lot of time and money when you work with us because you won't have to pay any broker fees. Contact us now to receive an offer on your Janesville home within 24 hours and close in as little as 2 days.
You don't have to go through the trouble of listing your house or showing it to buyers who may not be serious about closing. We can buy your Janesville, Wisconsin house as quickly as you need to sell it, and without even breaking a sweat!
You can sell your Janesville house to us as-is, no matter its condition.
We Buy Houses in Wisconsin …
With a current population of 5,771,337 and growing, it's the perfect time to sell your house in Wisconsin.
Since the beginning of time in 1848, folks have been selling their homes in Wisconsin
Lawmakers in Madison, the capital of Wisconsin, are always coming up with new laws in congress in order to save you money when selling your home.
Since 1838, Madison the capital of Wisconsin, people have been selling their homes.
Can you believe Wisconsin is 68700 square miles? Houses for sale galore!
The first step in selling a house is a Purchase Agreement between the Buyer & the Seller. Each state has an Official residential purchase agreement. In order to find the official document for use, visit the Wisconsin realtor board page.
Fun Fact: All the natural lakes in the state of Wisconsin resulted from glaciers
Visit the Wisconsin by following the link, Wisconsin.
Check out the State Page of Wisconsin for additional demographic information for Wisconsin.
Sell My House Fast in Janesville Wisconsin
The city of Janesville is considered to part of Rock county.
Visit the Janesville by following the link, Janesville.
Check out the City Page of Janesville for additional demographic information for Janesville.
Janesville is associated with these zipcodes: 53545, 53548, 53546, 53547
The coordinates for Janesville are: 42.6855 latitude and -89.0137 longitude.
We buy in Rock, in cities like Beloit and their surrounding areas.