Need to sell now? Give us a call at 866-333-8377.
The need of pricing their homes is a major reason that most people hire real estate agents.
The most accurate and reliable way to price your home is to compare it with the price of similar homes on the market but this has the downside of taking up a large portion of the time you should spend on other things.
Pricing your home may remain one of the most difficult aspects of selling it even if you take the time to do your homework about its market value and pricing.
What Others Are Saying…
At what point should I start considering selling my house to BiggerEquity?
BiggerEquity is highly recommended for homeowners who need cash for their houses like yesterday. The reasons for this type of urgency vary from case to case, but the most popular reasons include unbearable maintenance costs, overwhelming bills, life emergencies, and issues relating to inherited family homes. Whatever the case, we are more than happy to bail you out.
From that very moment the thought of selling your house comes to mind, contact BiggerEquity right away at 866-333-8377. We buy houses fast!
We recently helped this couple out of a terrible foreclosure situation. They had lost all hope and got tired of waiting for their realtor to get their house sold. After months of indefinite waiting, a friend of theirs told them about us and in just a couple of days after initial contact, they were smiling to the Bank. Submit your own copy of our response form NOW and let's begin the process. Shall we?
Enjoy a Hassle-Free Transaction from Start to Finish!
You won't experience the delay of waiting for us to get loan approvals to buy your property. We have the cash to buy your house and pay off whatever debts you owe.
We aim at creating a win-win deal that benefits you and us. This is why we keep every step of the transaction transparent.
The seller agreement and documents for escrow will be provided by us; all you have to do is sign them. Yes, we are that easy to work with!
You get to sell your property without closing fees, agent fees, or expenses from paperwork. We take care of all that.
The condition or your house won't deter us. We will buy your house for cash irrespective of its condition.
We have the resources to ensure you sell your house fast for cash and close with us within 7 days.
Probate??
BiggerEquity is knowledgeable about local laws for buying estate probate property sale. Contact us today if you need us to answer any questions you may have about probate laws in your area.
Should I sell my house using a real-estate agent? Probably not, for a few good reasons. Firstly, most realtors are inexperienced in regards to probate estate cases. Secondly, most estates require some important repairs. Therefore, it's very difficult to find a willing and ready purchaser to buy the house in "as-is" condition and shoulder the repair cost. Lastly, selling through a Realtor always takes longer, sometimes up to 6 months. Trying to sell through a Realtor always go with stress and requires a long wait. The best course of action is selling through an Investor, and that's where we can help.
We can see through you and we understand what you're going through. You have already lost a loved one, and now you're faced with the problem of paying and maintaining a vacant home as well.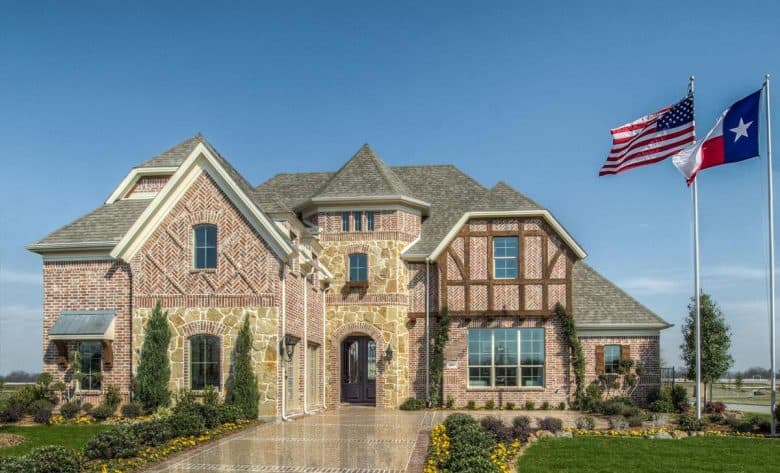 Are you in the market for a new house? Here are some tips:
When looking for listings online or in your local publications, it is always advisable to go with the recent listings because the older ones which a typically a few months old may no longer be available and are only in the publication because the seller forgot to take it down. On rare occasions, you may get lucky with older listings that may still be available.
When looking at home listings, it is important to note that some of the information may not be accurate. It is always best to go and have a look at the property, preferably with a property inspector. This is because, the homeowner may hide many details from you that may cause you to regret the buy after you complete the transaction. While you are at it, ensure you bring your own inspector, do not agree to one that is recommended by the homeowner. It is always safer to use a home inspector that is neutral in the sale.
Let me bring to your notice that my service and evaluations are second to none. As I offer complimentary and obligation free service.Our service is so designed to give both parties a win-win solution in selling your house quickly as possible and hassle free. Contact us at 866-333-8377 .
We buy house, no matter their condition or the circumstances leading to sale.
BiggerEquity is the number 1 choice to sell to if you are looking for a company that will buy your home fast in just a matter of days. BiggerEquity is a body of investors with a flawless customer satisfaction record for over 6 years. We go to great lengths to ensure the sale is an easy one. Whether you have chosen to sell your house due to foreclosure, or divorce, or any other reason, we will like to buy from you. Once you have made up your mind to sell to us, we work with you to ensure the transaction does not interrupt your schedule.
Good news: you can receive cash in hand for your house as soon as you want. We do not ask you for consultation fees or sales commissions – that's the approach for real estate agencies but we, on the other hand, do not need your money because we are the givers in any home buying relationship. We give fast cash offers and payout within 24 hours. Isn't that thrilling? So it's time to detach yourself from the headaches arising from owning a house and move on to a higher life of enough money to throw around and live that life of luxury you have always dreamed about.
You have 100% Nothing to Lose…
You will understand this in time…
All we want is to serve you…
We are Friendly professionals…
We are here to provide answers to all your questions and guide you through all the steps.
We buy Mansfield, Texas houses fast!
We buy homes for cash in Mansfield. In our line of work, we have come in contact with homeowners who think that the best option for selling their house is to list it with a real estate agent. However, this method is only the best option if you are not in a hurry to sell your house. If you need to sell your house fast, your best option is to sell directly to a cash buyer. Things are quickly cooling down in the Mansfield real estate market, so, now is not the time to wait around on the market until a buyer comes around.
A lot of realtors have good intentions when trying to help you sell your house. However, in letting you fix the price for your house, they don't lay out all the facts before you because all they want at that point is to get you to sign the contract. When your house sits on the market for a period without receiving any offers, they then advise you to reduce the price and it is difficult to stand your ground at this point because you might be working within a short time frame.
Apart from this, you have to be available and willing to show your house to total strangers, who are potential buyers, without any guarantee that they will make a good offer for your house or close on it. Instead, most buyers will try to downplay the value of your house, some will demand that you remodel parts of the house, and some may back out of the deal at the last minute.
Wondering what happens to your Mansfield, Texas house after you sell it to us?
Houses in Mansfield have a higher chance if being bought fast if they are in near-perfect shape. Well, this is pretty much the case with really old houses at any other location that require extensive renovation before they are fit for inspection. But not to worry, it is not our intention to scare you. All we are trying to make you understand is that these realities are harsh and you don't have to be on the receiving end. We buy such houses in Mansfield so that the owners can go spend their cash while we strategically handle everything else.
What we do to your house once in our possession depends on its condition at the point of sale. While some houses just need touch-ups here and there, other houses need major facelifts before they can be shown to prospective new owners. Our long-term goal is to develop a chain of communities that have over time been aesthetically reconfigured by us. To achieve this goal, we set aside a budget for every neighborhood from which we buy a house. Eventually, we will buy up as many houses as possible in the same area and consistently maintain their market value.
When we refurbish old houses in preparation for new owners, they increase in value and this increase reflects in taxes. The result of this is we contribute our quota to raising tax for economic development.
We buy houses for various reasons.
A lot of people think that we only buy houses that have the hammer of foreclosure hanging over them, but this is not the case. We buy houses that are put up for sale due to a plethora of other reasons.
We provide immediate help to property owners in bad situations divorce, foreclose, death of a family member, troublesome tenants, and all others. At times, homeowners are not at liberty to carry out things that are typically needed to prepare a house for sale… if that describes you, just let us know about the property you'd like to sell off for a fast cash.
We are a real estate and investment firm that specializes in helping homeowners get rid of their unwanted houses fast. Unlike your normal realtors, we are problem solvers who can buy your house super fast with a fair cash offer.
We Buy Houses in Texas …
With a current population of 27,469,114 and growing, it's the perfect time to sell your house in Texas.
Since the beginning of time in 1845, folks have been selling their homes in Texas
Lawmakers in Austin, the capital of Texas, are always coming up with new laws in congress in order to save you money when selling your home.
Since 1839, Austin the capital of Texas, people have been selling their homes.
Can you believe Texas is 251500 square miles? Houses for sale galore!
The first step in selling a house is a Purchase Agreement between the Buyer & the Seller. Each state has an Official residential purchase agreement. In order to find the official document for use, visit the Texas realtor board page.
Fun Fact: Texas is also known as The Lone Star State
Visit the Texas by following the link, Texas.
Check out the State Page of Texas for additional demographic information for Texas.
Sell My House Fast in Mansfield Texas
The city of Mansfield is considered to part of Tarrant county.
Visit the Mansfield by following the link, Mansfield.
Check out the City Page of Mansfield for additional demographic information for Mansfield.
Mansfield is associated with these zipcodes: 76063
The coordinates for Mansfield are: 32.5692 latitude and -97.1208 longitude.
We buy in Tarrant, in cities like Arlington, Bedford, Colleyville and their surrounding areas.