Ready to sell a house?
BiggerEquity is a fair, fast, and a professional home buyer that is made up of affiliated home investors. We provide a quick and stress-free way for you to sell your house for a fair amount of cash payment. We buy houses of different capacities and size and we consider all houses including those that the conventional homebuyer may not be interested in. We pay cash, so you need not worry yourself regarding the closing of the transaction. BiggerEquity will buy your house at a reasonable price no matter your reason for wanting to sell. Visit any BiggerEquity office in your town today to receive a no-obligation cash offer if you are interested in selling your house to us.
A good company will be concerned with finding a win-win situation for both parties involved. The media and some realtors are making it look like "we will buy your house" companies are there to rip you off. They are a company and their interested in making a profit. As we have noted before, using this type of company is not for everybody. We help home owners that want to sell their home but have some challenges with it. If your house is top notch and you have a few months to wait then going through an agent is the best option for you.
We buy directly from the seller in an entirely fast and smooth process. We don't go through intermediary parties.
What Others Are Saying…
Sell your House Easily and Quickly for Cash Today.
Whether your house needs major, minor repairs, or total renovation, you can still sell it fast to us for good cash because we buy houses in any condition regardless of the area. Stop worrying about the cost of the repairs today and contact us instead. We will make you a fair cash offer for your house and help you sell it the fast and easy way.
WE WANT TO BE SURE THAT YOU ARE COMFORTABLE WITH YOUR DECISION TO SELL YOUR HOME TO US.
To avoid surprises, we inform our clients of the options available to them and guide them through the entire process involved in selling their house to a professional home buyer. We do this to ensure that you are confident in your decision.
Contact 866-333-8377 today if you want to sell your house for cash. We are experts in coming up with win-win solutions that relieve our customers of their real estate problems. We buy houses in any condition across Cleveland Heights, Ohio and we typically make you an offer in within 24 hours. Selling directly to us means you do not have to worry about paying any repair costs, agent fees or commissions.
Why Work with Us?
We are committed to providing the best service to every seller, irrespective of the situation.
We offer you a range of alternative options for selling your house.
We are experts at providing innovative win-win solutions.
Easily sell your house without hassle, commissions, or delays.
Sell your property as fast as you need to sell it.
BiggerEquity is a unique home buyer. Get a fair all-cash offer from us in as little as 24 hours after you fill out and submit the property information form below. We will buy your house and close according to your schedule. It doesn't matter if your house needs major renovation or whether you can't afford the repairs; we will cover the repair costs so you don't have to worry about a thing. We pay cash for houses in Cleveland Heights and can close within a week since we do not depend on traditional bank financing.
We provide real estate solutions for all categories of property owners no matter their situation. It doesn't matter if you are dealing with an impending foreclosure, the loss of a relative, divorce, or a problematic rental property. We buy houses in all parts of Ohio and neighboring parts. We've got you covered even if your busy schedule will not allow you to get your house ready to sell on the market. Contact us now to sell your house without difficulty.
Multiple options are available to any homeowner who is looking for a quick way to sell a home in the shortest timeframe depending on the needs of the seller. Contact BiggerEquity now or visit our website and fill out the basic information about your property as well as your contact details to receive a free quote on your home from us in as little as 24 hours.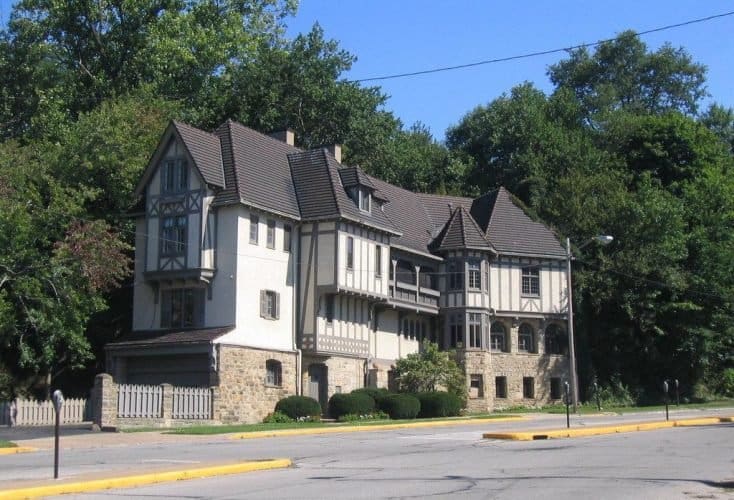 Are you looking to sell your house in or around Cleveland Heights, Ohio? Get a fair all-cash offer from us now!
BiggerEquity is on a mission to provide the most honest, fast, and easy solutions that meet the needs of property owners having real estate problems. We want to offer you a creative solution for your property!
By selling your house to us, you will easily avoid paying realtor fees and avoid the stress of waiting for many months (or even a year) before finding a buyer for your house. Let us make you a cash offer and buy your home now!
You do not need to clean up or pay for repairs. Let us buy your house as-is, regardless of any problems it may have.
Do you need a solution to the problem about your house in Cleveland Heights, Ohio? Rest assured we can help!
Our company provides solutions that make it easy to sell homes quickly. We have helped many homeowners in Cleveland Heights sell their homes in all parts of Cleveland Heights without wasting precious time or money.
When trying to sell your house fast, the sale can be delayed for a number of reasons. However, you do not have to worry about renovations or repairs when you sell to us. We will buy your house no matter the condition in any part of America.
BiggerEquity does not operate as realtors. Realtors want to list your home and wait for a qualified buyer to come around. Unlike realtors, we are accredited buyers who are serious about buying your home. Call us right away to get a free offer from BiggerEquity. Alternatively, we can schedule a visit to your property to discuss the options we have for you.
So you want to Sell your House Quickly in Cleveland Heights, Ohio?
Are you dealing with foreclosure, going through a divorce, a problematic rent arrangement, or the loss of a loved one? No matter your situation, our job is to help all homeowners sell their houses in a fast and stress-free way in Cleveland Heights and surrounding areas. Preparing a house for sale can take a lot of time out of your busy schedule. Instead of focusing time that you should invest in other productive activities into the preparation of your home for sale in Cleveland Heights, simply contact us today and we will buy your house the way it is for a cash payment.
We are always ready to offer you an all-cash fair deal if you want to sell your house in Ohio.
You do have to deal with the difficulty of selling your unwanted property yourself. Regardless of its condition, we will buy your home.
Regardless of your home's condition or your current situation, we will buy your house in Ohio.
We have set out to help you break free from that property that has become a burden to you. Our buying process ensures you sell your house for its market price in a fast, easy and fair manner.
Having house problems in Cleveland Heights, Ohio? We have the perfect solution to get you out of that situation.
Giving you the ability to sell your house quickly in Cleveland Heights whenever you want to and without the hassle of working with agents or trying to sell by yourself is the reason we are in business. We help people sell their homes quickly so they can focus on other productive things.
Are you having a hard time trying to sell your house? We can help you even if you have no clue how to go about it or if you wish to sell your house without an agent. We will buy your house and handle all the paperwork involved plus you don't have to worry about paying commissions or extra fees. Why stress yourself when you can simply sell your house to us and move on!
We can help you irrespective of why you have decided to sell your house quickly in Ohio. We have helped persons with all kinds of real estate problems in Cleveland Heights resolve their problems fast and we would be happy to help you too even if you end up selling your house to another buyer.
If you have houses in Cleveland Heights, Ohio and need to sell any of them, contact us so we can give you a fair offer for your house.
You know what they say about first impressions! What's the first thing that potential home buyers come across when they get to your house for viewing? That's right: the lawn. So, if you will be renovating your house, it's better to start with that lawn before proceeding with interior renovations. Try to make changes blend in naturally with your existing lawn, so there is no room for wrong signals.
If you have a property, you need doing away with… We'd love buying it! We buy houses in any condition; even if it's in bad shape, we buy as-is. Let's help you get rid of that unwanted property.
If you have been disappointed by an agent that promised to sell your house, we can help you by buying your house without further delay. Call us NOW at 866-333-8377
We Buy Houses in Ohio …
With a current population of 11,613,423 and growing, it's the perfect time to sell your house in Ohio.
Since the beginning of time in 1803, folks have been selling their homes in Ohio
Lawmakers in Columbus, the capital of Ohio, are always coming up with new laws in congress in order to save you money when selling your home.
Since 1816, Columbus the capital of Ohio, people have been selling their homes.
Can you believe Ohio is 210300 square miles? Houses for sale galore!
The first step in selling a house is a Purchase Agreement between the Buyer & the Seller. Each state has an Official residential purchase agreement. In order to find the official document for use, visit the Ohio realtor board page.
Fun Fact: The first city to ever have an ambulance service is Cincinnati Ohio
Visit the Ohio by following the link, Ohio.
Check out the State Page of Ohio for additional demographic information for Ohio.
Sell My House Fast in Cleveland Heights Ohio
The city of Cleveland Heights is considered to part of Cuyahoga county.
Visit the Cleveland Heights by following the link, Cleveland Heights.
Check out the City Page of Cleveland Heights for additional demographic information for Cleveland Heights.
Cleveland Heights is associated with these zipcodes: 44121, 44118, 44112, 44106
The coordinates for Cleveland Heights are: 41.5112 latitude and -81.5636 longitude.
We buy in Cuyahoga, in cities like Cleveland, Euclid, Garfield Heights and their surrounding areas.