As long as your house is in or around Staten Island, New York, we will buy it.
You really don't want the market value of your house to suddenly reduce because you insist on holding tightly to it. Let go already, and sell that property with all the problems associated with it. We will offer you cash instantly!
Is your house invaded by termites? No problem. Is it a case of flood damages you're dealing with? Still not a problem for us, We mean it when we say we buy ugly, inhabitable houses all the freaking time!
It does not matter what is wrong with your house or what fixtures are missing. We like to focus on what's left and offering cash for it.
What Others Are Saying…
We buy Staten Island, New York houses in a jiffy. Try us!
Do you own property that you will like to sell? Let us know about it today and we will make you a fair cash offer for it and have you choose a time that will be most convenient for you to close the sale with us.
BiggerEquity is the best company that buys houses in Staten Island in an effort to help homeowners to sell their homes fast for cash. Our reputation precedes us because we consistently offer unparalleled full home sale service that is hassle-free and exceptionally fast.
We are experts at providing real estate solutions that help homeowners to easily break free from difficult situations like having a property that has become a burden, facing foreclosure , probate, etc.
Many companies buy houses fast around Staten Island. Here's why you should choose us over them.
Many buyers in Staten Island claim they can buy your house quickly so you may be wondering what makes us special. Well, here they are:
Our offers are fair and we relieve you of the stress of having to pay for repairs. We will buy your home as-is for cash and hand you the full payment at the closing table.
We won't make you take our offer against your will if you are don't like it. We are just a call away if you need advice on how to proceed or have any questions.
Here's why Selling your House Through Traditional Channels is Stressful
Trying to sell your home by yourself or working with an agent is not the best option for you when you need to sell your home fast. We will buy your house AS-IS so you need not worry about waiting for months before finding a buyer even if your property has suffered damage from fire or bad tenants and needs extensive repairs.
Trying to sell your house the traditional way will only stress you out because you will have to pay for repairs, and deal with the endless back and forth exchange of complicated paperwork (from the buyer to the agent, then to you, and back), and this process may be drawn out for months. You will also have to pay huge sums in commissions to the agent.
Sell your house fast. No Realtors!
Sometimes working with an intermediary to sell your house only adds to the stress, which you are already trying to avoid. This is why selling through real estate agents is not as popular as it used to be. Today, selling houses through real estate agents has been replaced by more reliable methods and newer technology.
Instead of Letting the Costs Accumulate with Each Passing Day, We can Buy your House Quickly.
We help people who do not want to sell their houses through traditional channels to sell their house in Staten Island. By helping people sell their house fast, they can focus on other important things instead of dwelling on the sale. We are here to help people.
We buy real estate across the country. Beyond the house buying services we provide, we are also real estate problem solvers. Our major objective in all our transactions is to help solve any problems that homeowners are having with their property even when conventional selling methods fail to get their houses sold or when time is of the essence. We are able to make an all cash offer to homeowners who wish to sell their houses fast. Alternatively, we can re-negotiate the debt with the bank to reach an arrangement that will lighten the burden. Our objective is to provide a fair solution for your problem as soon as possible.
It doesn't matter if your house is ugly, facing foreclosure, in the middle of legal issues, behind on payments, or in very bad shape or in a state of disrepair. We are experts at solving even the most complex real estate issues including problems that the majority of real estate agents have a hard time resolving. We can close the sale very fast because we will buy your house with our own money without relying on external financing. Unlike realtors, we are professional home buyers with access to the funds, legal resources, and knowledge of the real estate industry to buy your house for cash!
Sell my home fast in Staten Island, New York!
We buy properties in any condition. Whether it is damaged by fire, damaged by water, or full gut. We provide short sales options for all motivated sellers.
These special and easy programs are being used to offer end-buyers a number of properties that do not stand within the zoning regulations for new construction and are being gut renovated.
Once we are done with the appraisal, we will contact you with our offer. It is then your decision to accept or reject it.
Sell your home to us quickly. We are ready to buy your house for cash right away!
We are a Staten Island family owned business aimed at helping people who need to sell their homes and improving our neighborhood. We provide multiple options for people to sell their homes fast and we buy houses in New York faster than any other company does. We only buy houses from sellers who are looking to sell their homes in this area.
We remove the hassle of annoying call centers and bureaucracy from the process of selling your home. We are the ideal buyers you should sell to when you need to sell your house fast for CASH without stress. Our friendly and professional team members provide the best solutions and are ever ready to go the extra mile for clients. We have successfully purchased numerous property in New York since our inception. We have worked with people in different situations and we will be happy to inform you of what we have to offer.
We consider this community our home and see everyone in it as our friends and neighbors. This is why we focus on improving the quality of real estate in it and aim at building lasting relationships with the people in the community. Contact us today or complete the form above and we will reach out to you as quickly as possible. We can't wait to hear from you!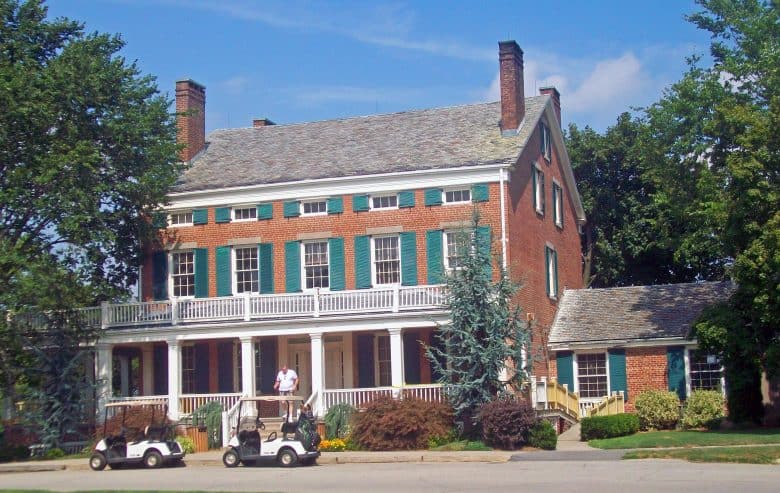 BiggerEquity is Interested in Buying Houses in Staten Island, New York Regardless of whether they are Ugly!
Are you looking for a way to sell your property? Get a cash offer from us today. We will close according to your schedule.
BiggerEquity can buy your home for cash no matter how ugly it is. We will be happy to make a no-obligation cash offer on your home regardless of whether it has minor or major cosmetic and structural defects that may incur high repair expenses. BiggerEquity saves you time and money. Give us a call on 866-333-8377 today to receive a fair cash offer to sell your house in Staten Island.
Speed, fairness, and ease are the three defining features of our buying process. We cover all the costs, pay home sellers fair prices in cash, and close the sale quickly so that people can move on.
We Buy Houses no Matter the Situation. Sell your House Quickly for Cash!
Contact us now to get started and leave the rest to us. People who work with us typically get their houses sold within 7 days. Unlike real estate agents or realtors who list houses on the Staten Island, New York market and usually charge about 6% of the sale price as commission, we are professional house buyers in Staten Island, New York who will buy your house directly from you once we reach an agreement and you accept our offer. If your house qualifies, we can make you an offer for it in as little as 24 hours.
We Buy Houses in New York …
With a current population of 19,795,791 and growing, it's the perfect time to sell your house in New York.
Since the beginning of time in 1788, folks have been selling their homes in New York
Lawmakers in Albany, the capital of New York, are always coming up with new laws in congress in order to save you money when selling your home.
Since 1797, Albany the capital of New York, people have been selling their homes.
Can you believe New York is 21400 square miles? Houses for sale galore!
The first step in selling a house is a Purchase Agreement between the Buyer & the Seller. Each state has an Official residential purchase agreement. In order to find the official document for use, visit the New York realtor board page.
Fun Fact: New york City is the country's most populated city
Visit the New York by following the link, New York.
Check out the State Page of New York for additional demographic information for New York.
Sell My House Fast in Staten Island New York
The city of Staten Island is considered to part of Richmond county.
Visit the Staten Island by following the link, Staten Island.
Check out the City Page of Staten Island for additional demographic information for Staten Island.
Staten Island is associated with these zipcodes: 10302, 10303, 10310, 10306, 10307, 10308, 10309, 10312, 10301, 10304, 10305, 10314
The coordinates for Staten Island are: 40.5834 latitude and -74.1496 longitude.
We buy in Richmond, in cities like and their surrounding areas.