We are Ready to Help!
BiggerEquity has built a flawless reputation for itself as the most reliable house buying service in Nevada. Our team of expert home buyers make it easy for you to get a quick all-cash sale for your home. Our #1 objective is to help you sell your house quickly in a stress-free and transparent manner. We hold integrity to high regard in all our transactions with Reno homeowners and we go the extra mile to relieve them of the burden of owning an unwanted property.
We buy houses across location and neighboring areas. Unlike realtors, we are not looking to find you a buyer. Instead, we want to buy your house directly from you without pressuring you in any way.
We are expert house buyers with the cash to buy your house as soon as you accept our offer. You don't have to decide immediately, you can discuss our offer with others or shop it around to see it is a good fit for you.
What Others Are Saying…
Did you try Selling your House in Nevada the Traditional Way without Success?
We are able to help you even when realtors are unable to deliver on their promise to sell your house within the period you need them to. Selling a house with a real estate agent is not the best option for everyone.
BiggerEquity has a unique way of getting the job done. You will receive an all-cash offer for your house within 24 hours after you call us or provide your property information in the form below. If you accept our offer, you choose the closing date regardless of whether your house is in terrible shape or occupied by troublesome tenants who refuse to leave. You don't have to worry about a thing! We will do the heavy lifting for you; we buy your house fast and close within one week. We are able to close on homes quickly because we pay cash, which is more convenient and easy to do. Additionally, we are able to buy houses in all parts of Nevada for cash and don't have to depend on traditional financing from banks, as this process could fall through or cause delays.
You don't have to deal with the burden of your unwanted property for another minute. We can buy your house in Reno immediately, regardless of what condition it's in!
What is common to people we help?
The want fair treatment.
They need a quick and effective solution.
They lack the means or wish to avoid closing costs incurred by selling with a realtor.
They need a stress-free way to get out from under the burden of their house.
We Can Buy your House for Cash and Close Fast no Matter the Condition.
Regardless of your circumstance, we are always ready to work with you to come up with a good price for your property. Our approach is very direct in evaluating what it will cost us to get the property back in shape before re-selling it and we always come up with a solution that is mutually beneficial to both you and to us.
Look no further if you are looking to sell your property fast without stress, inspections, financial delays, and agents' commissions. We save you the time and effort by making a fair cash offer to you for your house in its current condition, without insisting that you make any repairs.
We usually close the deal and release the funds within 10 to 14 days provided no major title issues come up in the transaction. However, you will get as much time as you need to evacuate the premises and remove your belongings. Our technique is flexible and tailored to meet the needs of each situation and we use it to ensure the transaction does not make you uncomfortable in any way. To help us understand your situation better and provide the best possible solution for you, simply fill out the form below as best as you can. We will contact you ASAP. Note that all information you provide in this submission is confidential.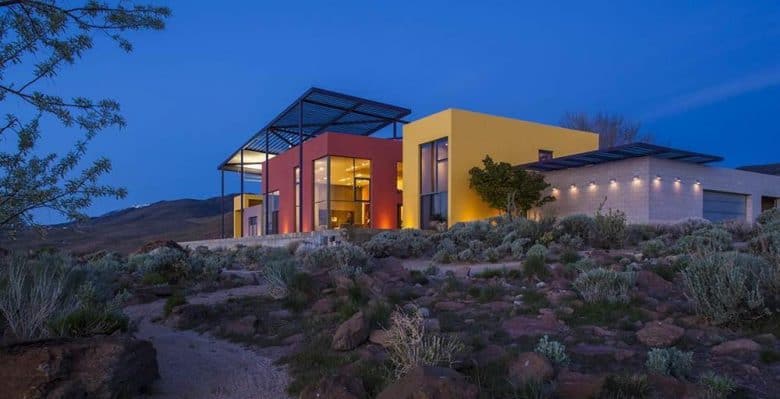 Is your tenant being stubborn in Reno, Nevada?
Have you got a tenant or relative who causes you so many problems? So much that you couldn't evict them? We will buy off your rental property with your tenant in place. You don't even have to tell the tenant you sold the place if you don't want to.
Whether it is a duplex, a condo, apartment or a home that's in ragtag condition, we will buy it anyway. You should get in touch with us right now and we can get started on buying your house!
We are a company that takes up the challenge of making sure your property is in good shape. You do not need to make repairs in order to sell; just leave all that to us. We understand that you need to get rid of that property fast! Therefore, our job is to ensure that your property is sold. We give competitive offers like no other company. We are not the type of company that looks for ways to chat you out of greed. No way! Our primary goal is to sell your property fast and give you cash as quickly as possible.
We would Like to Make you a Fair Cash Offer to Buy your House in Reno, Nevada.
Do you need to sell your house because you are moving? Need to stop foreclosure? Are you far behind on your mortgage payments? Got liens issues? You can put a stop to all that today! We can make you an offer for your house in Reno right way irrespective of its condition.
Regardless of whether you still live in the house you want to sell, have tenants occupying it, or if your house is in terrible shape; we can help you just like we have helped numerous homeowners who were owning liens, downsizing, looking to sell a vacant house, or having a hard time selling. It does not matter if your house is damaged by fire, in need of major repairs, or occupied by problem tenants, we will get you sorted. We will not pressure you at all; all we want is to find a solution to your problem.
We are ready to make a fair cash offer on your house and close at a time of your choosing if you have decided to sell your house.
We make it very easy for you to sell your house quickly in Reno, Nevada no matter your situation or the condition of your house.
Our company buys houses across Reno. Offering people an easy way to sell their homes has been our mission since our inception. You can always turn to us whether you are feeling uncertain or stuck in any situation.
Professionalism, Empathy, Humility, and Growth are some of our core values. We operate a system that benefits you and we follow through on all transactions.
We extend a high level of respect to everyone we work with no matter your situation. Check out the numerous testimonials of sellers who have worked with us before to verify our claims. We make it possible for you to sell your house quickly without an agent. This way, you can easily move on or focus on other things.
Do you Need to Sell your Inherited House that is in Probate? Contact BiggerEquity Today! We Buy Houses in Probate in All Parts of Reno, Nevada.
Have you inherited a house in Reno that is in probate? Do you wish to sell your inherited house? We are experts at buying inherited houses and houses in probate, and you do not have to worry about paying commissions or fees when you sell to us. Let us buy your probate house for cash today without hassle.
BiggerEquity makes the process of selling your house super easy by handling everything about the title, escrow, and answering all the questions you have about selling a house in probate. With us, you will experience zero stress selling your inherited house whether it is in probate or not. We offer the best customer service, pay top dollar, and get rid of all the stress.
Enjoy the luxury of choosing the date to close the transaction when you sell your probate or inherited house to us. We are ready to buy your house fast for cash within a week or wait for an entire month if that is what works for you. At BiggerEquity, we handle all the paperwork for you and use a reputable local escrow company to make the transaction a convenient one. Give us a call today or fill out the form online to get an offer from BiggerEquity before the day ends.
BiggerEquity is the perfect solution for every problem that affects buying properties.
Buying a house should be an easy process, and BiggerEquity can help to ensure this. Our no-qualifying lease purchase program makes it possible for you to personally experience what it feels like to live in a house or neighborhood of interest before paying for it (if you're still interested). Whether you are looking to buy a house or rent while for a while, you can browse through our available options or call us at 866-333-8377 to discuss your house viewing preferences.
Once you accept the cash offer for your house, choose a closing date that work best with you. No rush! We work around your schedule to ease the process.
Once you accept our cash offer on your home, we handle all the stress involved in selling it. We are available 24/7. We will guide you through the fast home sale process and we close at a reputable local company.
We Buy Houses in Nevada …
With a current population of 2,890,845 and growing, it's the perfect time to sell your house in Nevada.
Since the beginning of time in 1864, folks have been selling their homes in Nevada
Lawmakers in Carson City, the capital of Nevada, are always coming up with new laws in congress in order to save you money when selling your home.
Since 1861, Carson City the capital of Nevada, people have been selling their homes.
Can you believe Nevada is 143400 square miles? Houses for sale galore!
The first step in selling a house is a Purchase Agreement between the Buyer & the Seller. Each state has an Official residential purchase agreement. In order to find the official document for use, visit the Nevada realtor board page.
Fun Fact: One of two independent cities that serves as a state capital. Las Vegas is the state's largest city. It shares the largest metro area with Paradise.
Visit the Nevada by following the link, Nevada.
Check out the State Page of Nevada for additional demographic information for Nevada.
Sell My House Fast in Reno Nevada
The city of Reno is considered to part of Washoe county.
Visit the Reno by following the link, Reno.
Check out the City Page of Reno for additional demographic information for Reno.
Reno is associated with these zipcodes: 89521, 89523, 89439, 89503, 89502, 89501, 89506, 89509, 89508, 89519, 89512, 89504, 89505, 89507, 89513, 89515, 89520, 89533, 89555, 89557, 89570, 89595, 89599
The coordinates for Reno are: 39.5487 latitude and -119.8486 longitude.
We buy in Washoe, in cities like Sparks and their surrounding areas.