Why do you Keep Asking "Who Will Buy my House?" When you can Easily Sell to us?
BiggerEquity is made up of real estate investors in all major US and Canadian real estate markets. We have many years of experience in the industry and although a number of us hold real estate licenses, our trade is not the same as that of real estate agents. Rather, we buy houses directly from homeowners in all parts of the country.
Home buyers that offer to buy your home through methods that don't involve a traditional cash sale are likely to seek funding from elsewhere because they don't have their own money to buy your house fast. It is not enough to offer to buy your home for cash! Ask the potential buyer for proof that they can buy your house for cash.
Realtors make you commit to a contract before listing your house on the local MLS, then, wait until a qualified buyer makes an offer. Unlike this process that usually takes long, we speed up the process by making you an offer and paying you from our own money. Contact us 866-333-8377 to find out how we will make selling your house hassle & stress free.
What Others Are Saying…
Speed Up the Selling of Your Warren, Michigan House.
We will discuss your situation and answer all your questions over a phone conversation. Then, we can make you an offer or may give you an idea of what we are willing to pay for the house. If all goes as planned, you can invite us over to your house for a 30-minute inspection that will guide us in answering any further questions. If we strike a deal, we can arrange to pay for your house in cash in a few days.
The condition of your house or your current situation does not stop us from buying from you as long as you are willing to sell. Whether it is an inherited property, in poor condition, or you are under some financial constraint such as repair cost that is stopping you from selling the house, we are ready to buy it from you.
BiggerEquity is interested in all types of property sales including property that may not usually appeal to the regular buyer.
Experience the Finest Real Estate Solutions!
We are Fast!
Get cash payment for your property.
One-to-One Interaction
We offer personal services to all sellers that work with us.
Genuine
Our goal is to help property owners as well as improve the quality of housing in the communities where we do our business.
Flexible.
We buy homes for cash and you do not need to spend time cleaning it or make any repairs no matter the condition.
You don't have to wait a terribly long time or part with ridiculous agency fees before selling your house in Warren, Michigan
The service we provide beats a real-estate agent by a long shot. With an investor you don't even have to clean your house, you can also leave your stuff and they don't care a bit! They'll dispose of it for you. They will also pay all the closing cost. They also would keep you from paying the commission you would pay if you used a Realtor. This is a win-win for everyone because the investor gets a deal and you won't have to pay anything. You just get yourself a huge pay-day! How awesome can that be?!
Some homeowners don't have the luxury of time to wait for months before their houses get sold. This is due to a number of reasons ranging from the urgent need for cash to the impromptu circumstances that birthed their intention to sell. Such homeowners come to us for relief every other day, and we never fail to buy their houses from them at prices that they are comfortable with. If you're in a similar situation, we can relieve you as well. We can buy your house outright without bugging you with agency or renovation fees that you're not in the mood for.
All closing cost on us! You are totally free from real estate commission nor will you be asked to handle the repairs – we buy in "as-is" condition.. Even when you are late on taxes, we will handle that. This way you save thousands of dollars.
Is it Best to Sell my House Quickly for Cash or Wait Until Later?
BiggerEquity would like to buy your house if you need to sell your house fast in Warren irrespective of whether you are dealing with foreclosure, in a difficult financial situation, have family problems, or just need to move to a new neighborhood. We work directly with all our clients to devise the best solutions for their situation and come up with the best offers for their homes. Selling your house to BiggerEquity in Warren means you will get a top dollar offer without worrying about paying commissions, hidden fees or agent fees. Additionally, we keep transactions confidential. Contact BiggerEquity today to sell your home in Warren easily.
There are different ways you can sell your house without paying closing costs. Selling your house to an investor is hands-down the simplest and fastest way to sell your house without paying closing costs. Almost any investor will offer to buy your house without having you pay any closing costs because the investor has a great shot at making more profit when they remodel your home themselves before re-selling.
You can negotiate the terms such that the buyer will be the one to cover the closing costs of the transaction. People do this all the time and it is legal to put it in written form in the sales agreement. All you need to do is to clearly point out that you will prefer the buyer pays all closing costs.
Examine our seller-providential contract and check our references.
BiggerEquity provides a stress-free, fast, and confidential way of selling your house. We can contact you with a no-obligation cash offer that you can review and approve at your convenient time. If you need some advance to help you move, we can provide you with thes cash before the close of escrow to make this possible.
We know that selling your home can be very stressful but our company provides a stress-free and fast solution for selling your house. Call us today on 866-333-8377 to receive a cash offer for your house or we can contact you instead if you complete the forms on our site.
Our buying method simplifies the whole process of selling your house and it bypasses closing fees and charges. We will walk you through the entire process from the beginning to the end and we are always just a phone call away from closing.
How Easily can I Sell my House in Warren, Michigan for Cash?
Your presence on this website suggests that you are interested in selling your house fast. If our guess is correct, then you have come to the right place. We will buy your house for cash at a fair price. We buy houses across Warren and we are ready to make you a cash offer today and close at a time that is convenient for you.
How easily you sell depends on a number of factors including the company/buyer you work with to liquidate your property. You have a really good chance of closing on your house quickly if you work with a company that is tested and trusted by homeowners in the area. You can close quickly with a number of investment companies based in Michigan. However, it is important to research them and do your due diligence to identify the most trustworthy home buyer with the funds to close on your house.
Real estate investments are not as simple as they seem. It is essential to ensure you work with a reliable home buyer who can deliver on their promise to close on the agreed date and at your preferred price. Expect to sell your house for less when you choose to sell in as-is condition to a "we buy houses" investor. A number of factors determine whether you get a great offer to sell your home to an investor. Read on to learn more.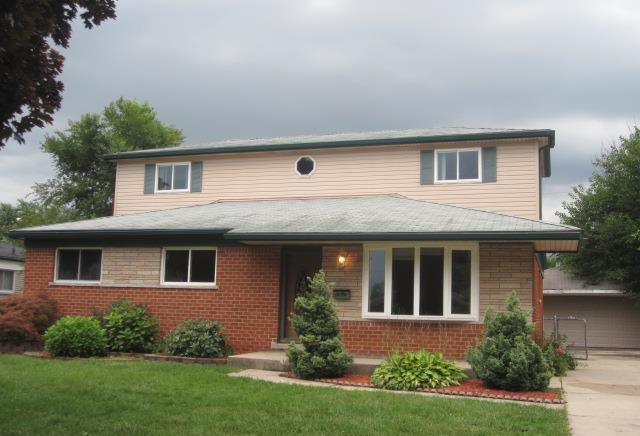 Why Work with us?
We are experts at getting great deals on property but it is hard for us to keep all the property we buy at great discount rates to ourselves. By working with us, you can benefit from this because we typically get deals that offer up to 50% discount on the current market value of property.
Are you a real estate investor searching for a distressed property that you would like to renovate and re-sell? Simply inform us of your preferences and criteria to have us find you the best deals based on your buying criteria. The best part of this process is that you do not have to pay us for the custom search we carry out for you. We only charge a small fee when you successfully close a deal on any of the property we help you find.
A large percentage of the property we sell are purchased by real estate investors but we will also be happy to sell to you if you need to buy a personal home you want to move into. Have you found a house you like on our inventory? Simply join our Preferred Buyers list and make an offer on the house today to ensure you do not miss this opportunity. To ensure you don't lose the house to another buyer, we advise that you ensure you are pre-qualified by your bank. Need help to pre-qualify? We can help you with that too.
What company in Warren, Michigan gives the best cash offers for houses on sale?
BiggerEquity is the first company that comes to the mind of homeowners looking for the fastest way to sell their houses for great value in Warren, and you're about to find out why.
We never delay payment and always do everything possible to ensure that payments are not short of any amount.
Everyone knows that we close faster than anyone else in Warren. We can make payment in 24 hours or less, depending on when we receive your request.
We Buy Houses in Michigan …
With a current population of 9,922,576 and growing, it's the perfect time to sell your house in Michigan.
Since the beginning of time in 1837, folks have been selling their homes in Michigan
Lawmakers in Lansing, the capital of Michigan, are always coming up with new laws in congress in order to save you money when selling your home.
Since 1847, Lansing the capital of Michigan, people have been selling their homes.
Can you believe Michigan is 35000 square miles? Houses for sale galore!
The first step in selling a house is a Purchase Agreement between the Buyer & the Seller. Each state has an Official residential purchase agreement. In order to find the official document for use, visit the Michigan realtor board page.
Fun Fact: Detroit Michigan is known as the auto capital of the entire world.
Visit the Michigan by following the link, Michigan.
Check out the State Page of Michigan for additional demographic information for Michigan.
Sell My House Fast in Warren Michigan
The city of Warren is considered to part of Macomb county.
Visit the Warren by following the link, Warren.
Check out the City Page of Warren for additional demographic information for Warren.
Warren is associated with these zipcodes: 48093, 48091, 48092, 48089, 48088, 48397, 48090
The coordinates for Warren are: 42.4934 latitude and -83.0270 longitude.
We buy in Macomb, in cities like Eastpointe, Roseville, Saint Clair Shores and their surrounding areas.