There are many different options available to you when you need to sell your house in Battle Creek, Michigan.
Don't limit yourself to a single way of selling your home when there are different alternatives that are best for each situation. BiggerEquity will offer you a variety of alternative ways to sell your house and guide you in choosing the best option.
Nothing could be further from the truth. While some houses are sold really fast, majority of homes listed for sale stay on the market for several months unsold. It could be because of the location, high asking price, or the physical conditions of the property. However, we can offer you an alternative way to sell your house.
Selling your house directly to a buyer in Battle Creek is among the most common options available. We can buy your house right away if what you need is a direct sale and one week closing date where you do not have to cover closing costs or pay commissions.
What Others Are Saying…
Do you Want to Sell your House Quickly? We are Ready to Help you Today.
We Buy Houses!
Best Price, Minimum Stress
For most, the process of selling a house in Battle Creek can be a daunting process which can quickly get frustrating especially when you are dealing with fussy first time buyers who have a hard time getting the mortgage approval they need. You can avoid this hassle by selling your house to BiggerEquity without worrying about bank delays, repair costs, or any hidden costs.
We are Problem Solvers
Local Neighborhoods, Local Impact
The main goal of BiggerEquity is to sell solve the real estate problems of individuals in our local communities. We are the best chance you have at resolving your situation fast be it; divorce , foreclosure , late payments, relocation or any other issue. Even if you have no equity on your house, there is a chance that we can help.
We Get the Job Done Quickly
Close the Sale in a Matter of Days!
Do you want to sell your house fast and without hassle? As residential real estate investors, we are experts who can make you a cash offer for your house or come up with a purchasing strategy that ensures you sell your Michigan house for top dollar and close the deal fast so that you can focus on the more important stuff in your life.
What is common to people we help?
The want fair treatment.
They need a quick and effective solution.
They lack the means or wish to avoid closing costs incurred by selling with a realtor.
They need a stress-free way to get out from under the burden of their house.
Sell your house to us and avoid being cheated by real estate criminals.
Listing your house with a real estate agent is just like gambling. Honestly. And you know what happens to losers in a gambling game: they get hurt. So why don't you simply sell your house to us instead? BiggerEquity is a highly reputable house buying company. We buy houses without selfish undertones.
We don't make you pay agency fees and commissions, just because you want to sell your house. Also, we want to relieve you of the stress involved in keeping that house prim and proper in preparation for people who want to inspect it before buying. These things cost money and if you don't have enough saved up in your bank account, you will be negatively affected. So, it's best for you to sell that house fast before things like taxes and insurance grab you by your throat!
Our enterprise is purposely set up for you and saddled with the task of assisting you. Do not hesitate! Keep the ball rolling! Supply the necessary information in the form below.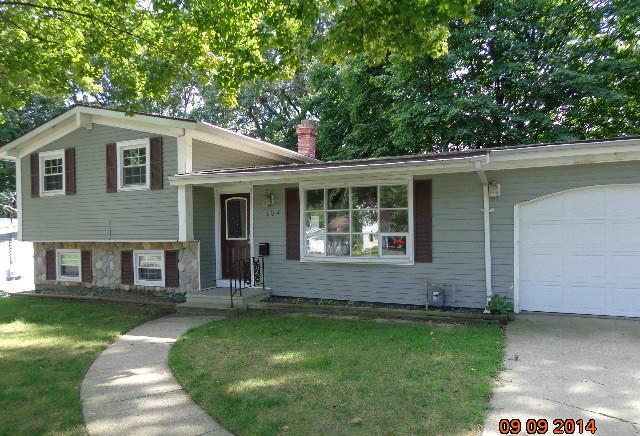 Do you Need to Sell your Inherited House that is in Probate? Contact BiggerEquity Today! We Buy Houses in Probate in All Parts of Battle Creek, Michigan.
Have you inherited a house in Battle Creek that is in probate? Do you wish to sell your inherited house? We are experts at buying inherited houses and houses in probate, and you do not have to worry about paying commissions or fees when you sell to us. Let us buy your probate house for cash today without hassle.
BiggerEquity makes the process of selling your house super easy by handling everything about the title, escrow, and answering all the questions you have about selling a house in probate. With us, you will experience zero stress selling your inherited house whether it is in probate or not. We offer the best customer service, pay top dollar, and get rid of all the stress.
Enjoy the luxury of choosing the date to close the transaction when you sell your probate or inherited house to us. We are ready to buy your house fast for cash within a week or wait for an entire month if that is what works for you. At BiggerEquity, we handle all the paperwork for you and use a reputable local escrow company to make the transaction a convenient one. Give us a call today or fill out the form online to get an offer from BiggerEquity before the day ends.
Wondering what happens to your Battle Creek, Michigan house after you sell it to us?
Houses in Battle Creek have a higher chance if being bought fast if they are in near-perfect shape. Well, this is pretty much the case with really old houses at any other location that require extensive renovation before they are fit for inspection. But not to worry, it is not our intention to scare you. All we are trying to make you understand is that these realities are harsh and you don't have to be on the receiving end. We buy such houses in Battle Creek so that the owners can go spend their cash while we strategically handle everything else.
What we do to your house once in our possession depends on its condition at the point of sale. While some houses just need touch-ups here and there, other houses need major facelifts before they can be shown to prospective new owners. Our long-term goal is to develop a chain of communities that have over time been aesthetically reconfigured by us. To achieve this goal, we set aside a budget for every neighborhood from which we buy a house. Eventually, we will buy up as many houses as possible in the same area and consistently maintain their market value.
When we refurbish old houses in preparation for new owners, they increase in value and this increase reflects in taxes. The result of this is we contribute our quota to raising tax for economic development.
Can I Easily Sell my House Quickly?
Selling your house in Battle Creek can be easy and fast if you work with expert home buyers like us, who are ready to buy your house at a fair price.
We will carry out a quick home inspection of your property in accordance with your schedule, and keep the entire process hassle-free.
We close at a reliable title company that is just about the best in the real estate industry. We will explain every step of the process to you to help you decide if we are a good fit. Contact us at 866-333-8377 now to receive a quick offer on your house within a day.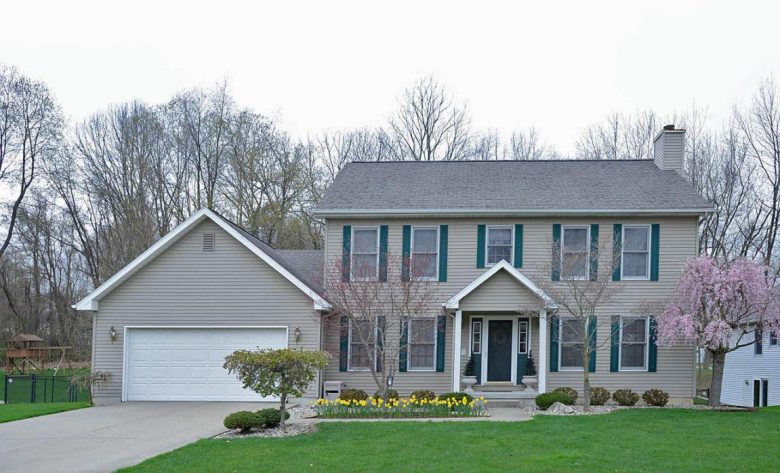 Are you Looking to Sell your House?
Are you having difficulty selling your Battle Creek house? You may have tried selling your house with an agent and it didn't work out. Selling through a real estate agent is not always the best option for everyone because; it usually has a lot of downsides. For example, if you want to sell your house through an agent, you will need to spend money on repairs and clean your house. It is even more difficult to find a reliable agent who will deliver on their promise by selling your Battle Creek house as fast as he says he will. You will also have to sign contracts that may tie you down with the agent for a certain duration and deal with tiring paperwork that is shuffled between you, the agent, and the buyer until the house is sold – if it is ever sold.
After the hassle, delays, long process, and agent fee payments, you may discover that you are not ahead of your game.
BiggerEquity would like to make you an all-cash offer to buy your Battle Creek, Michigan house today and close the transaction at a time of your choosing. Simply fill out the property information form below to get started. It does not matter if your house is in a bad condition or whether you cannot afford the cost of repairs, we can take care of all that for you. We buy Battle Creek, Michigan houses for cash and close the deal within 7 days without depending on financing from banks and traditional financial institutions.
GET THE BEST CASH OFFER TO SELL YOUR HOUSE TODAY!
Sometimes, owning a home is full of good and bad surprises that may prompt the need for a fast home sale. In such situations, selling your property fast or renting it out are usually effective damage control measures. In a piece titled "The Real Estate Surprises Every Home Seller Should Be Aware Of", Forbes notes that – "A sales price is determined by multiplying the area sold by the price per square foot, so having an accurate square footage just may put more money in a seller's pocket!" We are here to walk you through the process of ensuring you receive a fair cash offer for the sale of your home.
We are a locally owned family business that buys homes no matter the price range or condition the of the house. We can make you a great offer for your house because licensed home buyers regulate our team's activities and we have a deep understanding of how the real estate market works.
A guaranteed cash offer is not the only benefit you stand to get by working with us. Depending on your situation and our arrangement, we can close on your house instantly. In addition, you will not have to pay any realtor commissions, closing fees, insurance fees, tax payments, mortgage payments or home repair costs. Contact us right away to receive a free no-obligation cash offer for your home. You can sell your house to us quickly for the best prices on the market without any hassle.
We Buy Houses in Michigan …
With a current population of 9,922,576 and growing, it's the perfect time to sell your house in Michigan.
Since the beginning of time in 1837, folks have been selling their homes in Michigan
Lawmakers in Lansing, the capital of Michigan, are always coming up with new laws in congress in order to save you money when selling your home.
Since 1847, Lansing the capital of Michigan, people have been selling their homes.
Can you believe Michigan is 35000 square miles? Houses for sale galore!
The first step in selling a house is a Purchase Agreement between the Buyer & the Seller. Each state has an Official residential purchase agreement. In order to find the official document for use, visit the Michigan realtor board page.
Fun Fact: Detroit Michigan is known as the auto capital of the entire world.
Visit the Michigan by following the link, Michigan.
Check out the State Page of Michigan for additional demographic information for Michigan.
Sell My House Fast in Battle Creek Michigan
The city of Battle Creek is considered to part of Calhoun county.
Visit the Battle Creek by following the link, Battle Creek.
Check out the City Page of Battle Creek for additional demographic information for Battle Creek.
Battle Creek is associated with these zipcodes: 49015, 49037, 49016, 49018
The coordinates for Battle Creek are: 42.2985 latitude and -85.2295 longitude.
We buy in Calhoun, in cities like and their surrounding areas.