The process of selling your house today works like this:
Contact us by phone or complete the quick Cash Offer form on our website to get started. We'd like to discuss the details of your house and how we can be of assistance to you. Calling us is free and doing so puts you under no obligation. One of our team members will discuss with you and clarify any issues you may want to know more about. We only require the basic information about your property including its location, size, and condition, and we keep all the information about your property confidential.
We know that every house and situation is unique. This is why we use the basic information you provide about your house to come up with a solution that is tailored to your needs. Our solutions are flexible and can be modified to fit even the most complicated situations. We can help you regardless of whether you need to avoid foreclosure , require the services of a real estate attorney, own a house that is full of property that you do not need, wish to sell your house and buy a new one, or own an inherited property with probate. Hurry now and tell us about your property and we will kickstart the process of helping you sell your house quickly and without hassle.
Our team at BiggerEquity have deep knowledge and experience about how the market works. We know the neighborhood well so we understand your situation as well as the value of your house. Feel free to request an offer from us today if you need to sell a piece of real estate property in any part of Massachusetts.
What Others Are Saying…
Examine our seller-providential contract and check our references.
BiggerEquity provides a stress-free, fast, and confidential way of selling your house. We can contact you with a no-obligation cash offer that you can review and approve at your convenient time. If you need some advance to help you move, we can provide you with thes cash before the close of escrow to make this possible.
We know that selling your home can be very stressful but our company provides a stress-free and fast solution for selling your house. Call us today on 866-333-8377 to receive a cash offer for your house or we can contact you instead if you complete the forms on our site.
Our buying method simplifies the whole process of selling your house and it bypasses closing fees and charges. We will walk you through the entire process from the beginning to the end and we are always just a phone call away from closing.
Do you keep thinking, "How do I sell my house quickly?" We've got just what you need.
Contact Us
Give us a call or just fill out this form with your information including your postcode and property details. We will evaluate the information you submit to us and contact you with an offer in as little as 1 day.
Property Assessment
If you like, the offer we make you initially, we will have someone from our company pay you a visit whenever you think is convenient to assess your property.
Formal Offer
The report of your property assessment will guide us in making you a formal offer to buy your house.
Your Solicitor
We can get you an independent solicitor to represent you after you accept our offer.
Closing
After completing the legal paperwork, you get to choose a closing date that works for you and we will stick to it.
I need to sell my house fast in Marlborough, Massachusetts.
We offer to buy properties when the mortgage financing is not good, maybe because of the high interest rate and the inability to refinance, or an adjustable-rate that becomes too expensive. Ugly homes can also be owned by some facing the prospects of foreclosure.
How do I sell my house fast during foreclosure working with banks during the foreclosure process? 1. Make sure you communicate with the bank always and update them about the status of your property. 2. Make sure you never miss any deadlines. In a situation where you know, something will be late make sure you call your bank and give them prior notice. 3. You can always explain the issues you are facing with your bank and let them know you are willing to go the extra mile to get things fixed. Just remember bankers are people like you and me. 4. Make sure you keep a record of all your conversations with your bank. Any agreement you make should be written for future reference. 5. Find out the available solutions to you. Some banks have policies against foreclosures. You might qualify for a loan modification, short sale or bankruptcy protection. 6. It is also important you take action as fast as possible. Make sure you also monitor your payments and outstanding debt.
The longer it goes on, the slimmer your chances of selling your foreclosed house. Look around and learn all there is to know about us. We hope you enjoy our site and take a moment to drop us a comment.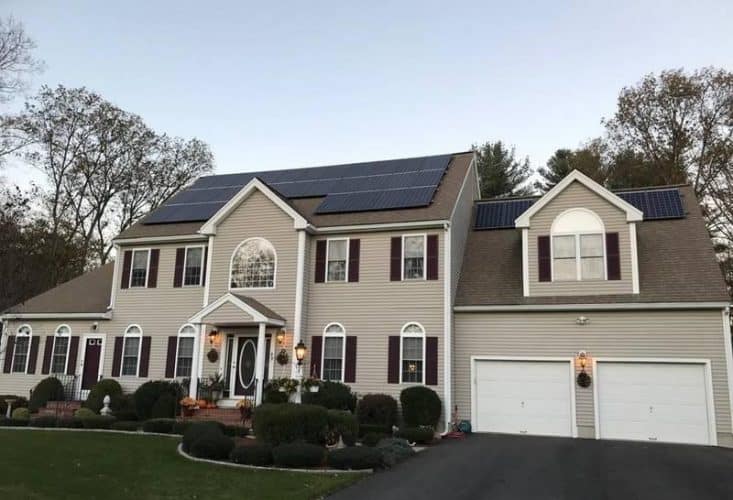 Inherited property and don't know what to do with it? Call BiggerEquity we'll make an all cash offer.
The stress associated with being in charge of an estate property is enormous, most especially if it's an inherited property. Where every member is far fetched when it comes to helping. Repair on such property can be burdensome as you have limited choices to make. If this is you, we can provide immediate help by making a cash offer for your property, without you having to carry out the repairs of any kind. Have a house you inherited through probate? We are professionals equipped with best practices to ensure you won't be spending any attorney fees, agent fees and long drawn out selling processes. You can receive your inheritance money in days instead of usual months of waiting for legal red tape.
What if the estate doesn't have any other money? You and other family members will be responsible for the repairs, maintenance, and bills out of pocket until the estate is finished. The house can be foreclosed or be sold at a delinquent tax sale if taxes, HOA fees or mortgage are unpaid.
Are there ways to quickly sell a house in probate without waiting for a long time? Yes, sometimes there are other ways for us to buy the home, help you solve the problem and fill your pockets with money without going through the estate. To learn more, contact us now!
Do you worry about how to sell your house in Marlborough, Massachusetts? Worry no more!
Do you have an inherited home? We can buy it!
Do you want to sell your inherited property very fast? We can make that possible! It doesn't matter if you are still in the probate process; just give us a call today to discover options that are available to you. Our associates can enlighten you on the advantages of selling your house for cash and walk you through the entire process of selling your house.
We are real estate investors based in Massachusetts and we are experts at helping homeowners sell their homes fast without stress and without expensive repairs. We are able to offer debt relief to people facing foreclosure or dealing with double payments resulting from relocation. In addition, we buy houses for cash from those who want a quick sale.
We buy houses around Massachusetts. Get a cash offer from us today! We also provide other creative solutions to resolve your problem whether your house is in great condition or dilapidated. Additionally, we take care of the repair costs so you don't have to pay for them yourself.
Local Marlborough, Massachusetts cash house buyer service.
Got a house in bad shape that you're not really in need of? Why not save yourself a costly and time-consuming repairs before selling? You can have your almost down home sold in 24 hours without having to hire a contractor to prepare the bride for the groom. Call us today at 866-333-8377. We buy houses for cash as-is. No listing. No waiting period. We only send you an offer and you accept. It's as simple as that.
We answer all your questions and keep you informed every step of the way. Feel free to ask us any questions whether it relates to credit, income, affordability, or legal matters. You can count on us to quickly find what you need.
We cover the cost of repairs, and you do not have to pay any fees or commissions. Simply fill out the form below to receive a fair offer from us.
Contact us right away to sell your house fast in Marlborough, Massachusetts without stress.
We will immediately tell you if we can help you sell your Marlborough property. You wouldn't have to wait endlessly for the buyer to get loan approvals before buying your house. We have the funds to buy your house immediately. Work with us today to get a fair price for your property and free yourself from your burdensome property.
Simply submit the short property information form below to get an all-cash offer from us in as little as 24 hours and close at a time that is convenient for you. You don't have to stress about a thing if your house needs major repairs that you cannot afford to make. We handle all that for you. We buy house for cash so we can close in as little as 7 to 14 days if you need to close fast. You can sell your Marlborough house right away without waiting for a buyer to get financing from banks.
We have helped different categories of property owners who need to sell their property in Massachusetts regardless of why they are selling, be it; the loss of a relative, a rental property that has become a burden, an inherited property they don't want to keep or any other situation. Does your schedule make it hard for you to get your house ready to sell on the market? Contact us today to sell your house quickly in Massachusetts.
We are Ready to Help!
BiggerEquity has built a flawless reputation for itself as the most reliable house buying service in Massachusetts. Our team of expert home buyers make it easy for you to get a quick all-cash sale for your home. Our #1 objective is to help you sell your house quickly in a stress-free and transparent manner. We hold integrity to high regard in all our transactions with Marlborough homeowners and we go the extra mile to relieve them of the burden of owning an unwanted property.
We buy houses across location and neighboring areas. Unlike realtors, we are not looking to find you a buyer. Instead, we want to buy your house directly from you without pressuring you in any way.
We are expert house buyers with the cash to buy your house as soon as you accept our offer. You don't have to decide immediately, you can discuss our offer with others or shop it around to see it is a good fit for you.
We Buy Houses in Massachusetts …
With a current population of 6,794,422 and growing, it's the perfect time to sell your house in Massachusetts.
Since the beginning of time in 1788, folks have been selling their homes in Massachusetts
Lawmakers in Boston, the capital of Massachusetts, are always coming up with new laws in congress in order to save you money when selling your home.
Since 1630, Boston the capital of Massachusetts, people have been selling their homes.
Can you believe Massachusetts is 48400 square miles? Houses for sale galore!
The first step in selling a house is a Purchase Agreement between the Buyer & the Seller. Each state has an Official residential purchase agreement. In order to find the official document for use, visit the Massachusetts realtor board page.
Fun Fact: The first American lighthouse was actually built in Boston in 1716.
Visit the Massachusetts by following the link, Massachusetts.
Check out the State Page of Massachusetts for additional demographic information for Massachusetts.
Sell My House Fast in Marlborough Massachusetts
The city of Marlborough is considered to part of Middlesex county.
Visit the Marlborough by following the link, Marlborough.
Check out the City Page of Marlborough for additional demographic information for Marlborough.
Marlborough is associated with these zipcodes: 1752
The coordinates for Marlborough are: 42.3494 latitude and -71.5468 longitude.