Need to sell your house fast? We buy houses at Des Moines, Iowa and its environs. See how…
For years, BiggerEquity has been helping homeowners who need to sell their homes quickly for the best prices . The interests of homeowners come first in all our transactions because helping people sell at the best prices is our main goal.
We are here to help regardless of your reason for wanting to sell your house. We can relieve you of all the worry and hassle that comes with selling your house.
Our goal is to free you from a property that has become a burden to you by making you a fair and honest offer. To get started, please complete the form below.
What Others Are Saying…
Do you need to sell your house in Des Moines, Iowa due to divorce?
Getting divorced may require the sale of your home. The process of selling a house is typically stressful but you can easily get overwhelmed by it if you are already dealing with the stress of the divorce . It is quite difficult to sell your house when you and your spouse are getting divorced especially when you have to bring potential buyers into your home for inspections. We are Cash Home Buyers based in Des Moines and we can buy your house if you need to sell your house in Des Moines when going through a divorce.
We buy homes from couples getting divorced inIowa to help them avoid the stress that the process of selling their homes will add to their lives.
You don't have to pay for repairs; we can buy your home AS-IS.
If there is no equity, we can arrange a short sale regardless. Find out more about short sales here.
We buy homes for cash inIowa.
We offer quick closing dates and we can close whenever you are ready.
You won't pay any commissions.
We can still close the sale from afar even when you have moved somewhere else.
Alternatively, you can re-finance your property and have your husband's or wife's name removed from the title and loan. However, you must qualify for a new mortgage based on your personal income in order to refinance. This process falls through sometimes; when it does, you will be left with the option of selling your house or putting it up for rent.
You get to enjoy the following when you close with us.
Receive an offer within 24 hours of the showing (there will be only one showing).
Zero fees, zero commissions: you will receive the full price in the offer without spending a cent on fees.
Skip Closing Costs; we will take care of it.
No Delays: We do not have to qualify for bank financing before buying your house. We have the cash ready!
We are Experts with Many Years of Home Buying Experience to our Names.
BiggerEquity embodies the largest network of experts who buy homes for cash in all parts of the country. We have been in business for many years and will continue to offer homeowners the best service in the industry unlike fly by night real estate companies that don't last in the industry.
While it is a bit difficult to sell a house that is in perfect condition, it is a lot more challenging to sell your house on the market when it has fallen into a state of disrepair. Lowering your selling price while you keep making mortgage payments on your home could get you underwater very soon. As trustworthy home buyers, we will like to help you. Let us buy your home today no matter how much repairs it needs.
Quickly fill out the form above and our local affiliate in your area will contact you with a fast, fair cash offer to buy your home or some other property you wish to sell.
If you're searching for a way to sell your house fast in Des Moines, Iowa county, you know how important it is to get the sale down right away.
There are a lot of reasons you may decide to sell your property very quickly in Iowa. Contact us today if you have made up your mind to sell your house fast in Des Moines and we will buy your house right away. Contact us now via our website or give us a call and we can make a cash payment for your house in just a matter of days.
Unplanned financial emergencies happen all the time and leave a lot of people in a bind that makes them want to sell their house. If you are looking to sell your house in Des Moines, we can provide a fast solution for this in the form of a quick cash payment for your house that will give you back your financial freedom without all the extra charges and delays that come with selling a house.
Selling a home in Iowa is usually accompanied by complicated processes and long waiting periods but that's not all. It gets worse when you consider that your house need some repair works to get it ready for the market and this might cost you a lot of money. Give us a call today to sell your house the easy and fast way in Des Moines without paying for any repairs.
No matter the condition of your house, we are here to buy it.
Are you facing challenges relating to real estate such as foreclosure, moving, and unwanted properties? We are interested in buying your home no matter the state it presently is even it is not habitable anymore. We seek to help property owners in conveniently turning their property into cash. You do not have to worry about making repairs or paying your mortgage as we would completely take care of all that.
We are interested in homeowners who are looking to sell off their properties. We take a look at the property and confirm if the property is really yours. Once we're done with this process, you will receive an offer the same day and cash in hand as soon as you accept our cash offer.
Call us at 866-333-8377 to get more details on how you can quickly sell off your house in the property market. Do this, and we will contact you almost immediately.
Do you Need to Sell your House Fast in Des Moines, Iowa? We Buy Des Moines, Iowa Houses no Matter the Price Range, Condition, or Location.
BiggerEquity is in business to save homeowners from different types of distressed situations they can get into and make some modest profit from the deal. We are investors who specialize in helping homeowners regain their freedom from just about any burdensome situation they may be in, no matter the degree of complexity. You do not have to worry about paying any fees, realtor commissions, or upfront costs when you work with us. We simply give you the honest solution to sell your fast and resolve your problem.
WE PROVIDE THE EASIEST WAY TO SELL YOUR HOUSE!
The usual process of selling a house fast can get very stressful for most persons. However, we offer a stress-free process for you to sell your house quickly. Depending on our arrangement, we can visit your property for a short inspection or consult with you over a brief phone call and make you a fair cash offer right away. Once you accept our offer, we let you choose a closing date that will be convenient for you. Then you will get your check at the closing without further appraisals.
It is easy for us to meet you at you property because we stay in the area. This way, you will not have to slice up your schedule to arrange a meeting. Our honesty and straightforward approach to business is the reason residents of Des Moines hold us in high regard when it comes to selling houses quickly. We know your neighborhood well and go above and beyond to protect your privacy when you sell your house to us. You don't have to work with corporations that will stress you out.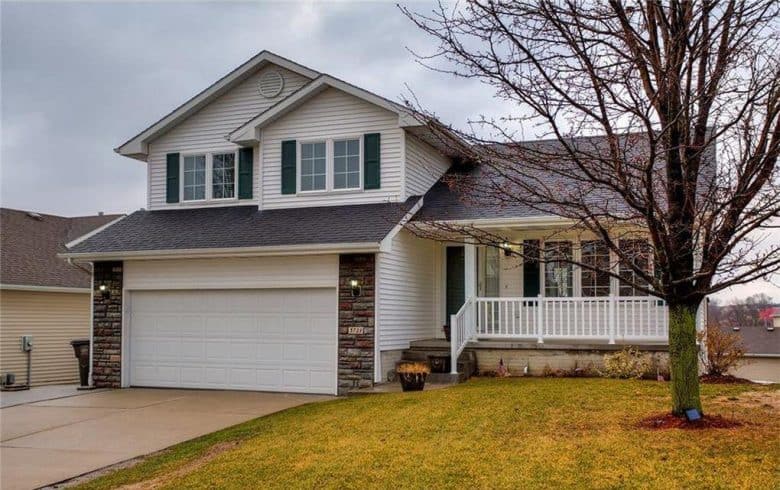 We've got an offer for you if you own a house in Des Moines, Iowa!
The need for renovation can be a major difficulty for homeowners who wish to sell because it costs money which they are either unable or unwilling to part with. We buy houses as is, make the needed repairs and find buyers by ourselves so you do not have to pay for any repairs nor wait for a buyer.
Realtors always cost extra money because a percentage of the money you receive will be paid to them as commission when you sell your house through them. When you sell to us, you do not have to worry about such deductions. After we evaluate your house, we make you a negotiable offer; you receive the agreed sum 100%; no deductions. This way, you can use your money productively for other investments.
Relieve yourself of the stress of looking for buyers. Simply sell your house to us today and we will find the buyers ourselves. While trying to sell by yourself may take a lot of time, we can sell very fast because we better understand the workings of the real estate market.
Do you Need to Sell your House Quickly no Matter its Condition? We are Ready to Buy!
BiggerEquity consists of a network of expert real estate investors who can buy your house for cash in Iowa. Our investors are ready to make an offer on your house quickly and work with you to close the sale within a matter of days, regardless of whether your home needs extensive repair work you don't want to pay for, is an inherited property with probate issues, or if you just need to get rid of the property and move on. We remain the undisputed champions among Iowa house buyers and you can always count on us to give you the best offers and fair deals.
We will Buy your House no Matter your Situation, be it:
-Relocation due to job transfer.
-Damage by water or fire.
-Pre-foreclosure.
-Very late payments.
-Less than desirable neighborhood.
-Structural problems.
-Environmental problems.
You can easily avoid the uncertainty that comes with trying to sell your house with a realtor if you accept our offer to buy your house. This way, you will not have to go to bed and wake up thinking about "when" or "if" you will ever sell your house or "how much" you will get from the sale.
We Buy Houses in Iowa …
With a current population of 3,123,899 and growing, it's the perfect time to sell your house in Iowa.
Since the beginning of time in 1846, folks have been selling their homes in Iowa
Lawmakers in Des Moines, the capital of Iowa, are always coming up with new laws in congress in order to save you money when selling your home.
Since 1857, Des Moines the capital of Iowa, people have been selling their homes.
Can you believe Iowa is 75800 square miles? Houses for sale galore!
The first step in selling a house is a Purchase Agreement between the Buyer & the Seller. Each state has an Official residential purchase agreement. In order to find the official document for use, visit the Iowa realtor board page.
Fun Fact: Iowa is the only state whose east and west borders are 100% formed by water. Missouri and Mississippi rivers.
Visit the Iowa by following the link, Iowa.
Check out the State Page of Iowa for additional demographic information for Iowa.
Sell My House Fast in Des Moines Iowa
The city of Des Moines is considered to part of Polk county.
Visit the Des Moines by following the link, Des Moines.
Check out the City Page of Des Moines for additional demographic information for Des Moines.
Des Moines is associated with these zipcodes: 50309, 50314, 50315, 50316, 50317, 50310, 50313, 50319, 50321, 50320, 50311, 50312, 50301, 50302, 50303, 50304, 50305, 50306, 50307, 50308, 50318, 50328, 50329, 50330, 50331, 50332, 50333, 50334, 50335, 50336, 50339, 50340, 50359, 50360, 50361, 50362, 50363, 50364, 50367, 50368, 50369, 50380, 50381, 50391, 50392, 50393, 50394, 50395, 50396, 50936, 50940, 50947, 50950, 50980, 50981, 50982, 50983
The coordinates for Des Moines are: 41.5725 latitude and -93.6104 longitude.
We buy in Polk, in cities like Ankeny, Urbandale, West Des Moines and their surrounding areas.