Sell your Property without Waiting for Months and Paying for Repairs and Realtors.
Keeping an unwanted property in Hammond can get very frustrating. You can avoid all that hassle by selling to us today. We buy all kinds of property in Hammond no matter the condition of the property be it a condominium, home, or commercial building.
For many years, we have helped house sellers out of difficult situations, even when they ran the risk of losing their house due to foreclosure , needed to get rid of their inherited property that they are not prepared for, were going through a divorce , or simply wanted to sell their house quickly. We can help you without putting you through any additional stress no matter your situation.
Regardless of your circumstance, we provide a solution to help you get through it. You can count on us to get the job done, so contact us today and stop stressing about creditors and your next payments.
Call us now to get a fair deal and sell your house fast .
What Others Are Saying…
Want to know why we buy houses for cash?
Your Hammond house is a perfect candidate for us to buy fast! We won't even ask you to fix anything at all. In 5 days or less after you accept the cash offer for your house, you will receive payment with no deductions whatsoever.
A major factor that will be considered during the evaluation process is how long you are willing to wait before your house gets sold. To increase your chances of selling your house fast, it is best to deliberately choose a time frame that does not run into years. A couple of days, months or weeks should do.
Are you still wondering "How can I sell my house very fast without worrying about the repairs or closing cost?" That is our calling, we are here to help you either way. Call us now on 866-333-8377.
Selling your house with a realtor has many downsides. Some of them are:
Identifying and enlisting the services of a reliable agent that will sell your Hammond house within the timeframe you have.
Agreeing to terms that bind you to a particular realtor for a certain period without any certainty that your house will be sold.
You have to deal with a series of complicated paperwork.
Paperwork being shuffled from potential buyers to the realtor, then to you; and back.
What do I Stand to Gain? Transparency, Fair Price, Zero Stress.
We can make you an offer to buy your house in Hammond very quickly and we will take care of the paperwork and closing process at any time you choose. No matter the condition of your Hammond, we can make you a cash offer for it, if you are looking to sell. We buy houses in Hammond fast and easily.
Ethics and integrity are some of our guiding principles so we only close a transaction if it is beneficial to everyone involved. We guarantee transparency every step of the process, fairness in pricing, and honesty in our evaluations. We are not happy unless you are.
Whether you got here via Google search, an online ad, a Facebook ad, or physical mailing, all that matters is that you are here now. Feel free to look around and discover ways we may be able to help you if you are looking to sell your house for cash quickly. Call us today or send us a message by using the message box to the right if you have any additional questions or need free advice for a solution to your real estate issues.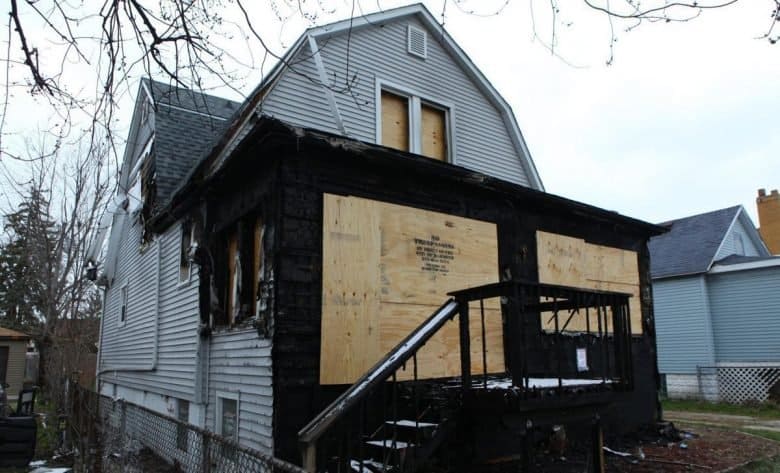 Bypass the Uncertainty, Endless Showings and Listings by Selling your Home to BiggerEquity Today!
Are you trying to stop an impending foreclosure? Going through a divorce? Relocating? Looking to sell your ugly house? We can help you irrespective of whether you still live in the house, are renting it, or have left it vacant. We buy houses from owners who may be behind on mortgage payments, have an inherited property they do not want to keep, cannot afford the house anymore, or are looking to sell but cannot afford the repairs. We will buy your house even if it is damaged by fire or uninhabitable.
Our method greatly simplifies the process of selling a home in Indiana so that anyone can easily sell his or her house, break free from real estate problems, and move on with their lives. We are the fastest and most reliable solution to your question – "How can I sell my house fast in Hammond?" without going through a lengthy process of paying for repairs, agents, and viewing. Contact us today to experience the easiest home sale there is.
We would like to make a fair cash offer on your house if you are looking to sell your house in Indiana. With us, you can easily sell your house without paying agent fees or closing costs. We have a program in place that allows you to sell easily, even if your house has low or no equity. We want to free you from the stress of your unwanted property.
Receive an obligation-free offer on your property today!
Need to sell your home? We spend no more than 15 minutes on the phone to ask you some questions about the condition and situation of your property.
If Yes, that's great! Call us now to chat. We will inform you what your options are and you could just let us know what you'd like to do.
The next thing is to have our home buying professionals and local investor we partner with, call you. We will arrange to see your house.
Hey, CONGRATULATIONS!!! Your ugly Hammond, Indiana house is eligible for sale. Call us NOW at 866-333-8377 for an irresistible cash offer.
Desist from paying to get your house sold. If you choose us there won't be agents, commissions, maintenance or staging cost. Our customers save an average of $30,000 when they sell their home to us.
Guess what? You are so close to finding your next home and settling into it without bank qualifying. One benefit of trusting us with this process is that you don't have to pay for our services because we are not realtors.
Life happens: We know this, and that's why we started this business of relieving homeowners in distress by offering them instant cash for their homes when they need it the most. We started out with family and friends but now, we are open to everybody else including you. So instead of going the route of listing indefinitely with real estate agencies, get in touch with us.
Sell your home to us quickly. We are ready to buy your house for cash right away!
We are a Hammond family owned business aimed at helping people who need to sell their homes and improving our neighborhood. We provide multiple options for people to sell their homes fast and we buy houses in Indiana faster than any other company does. We only buy houses from sellers who are looking to sell their homes in this area.
We remove the hassle of annoying call centers and bureaucracy from the process of selling your home. We are the ideal buyers you should sell to when you need to sell your house fast for CASH without stress. Our friendly and professional team members provide the best solutions and are ever ready to go the extra mile for clients. We have successfully purchased numerous property in Indiana since our inception. We have worked with people in different situations and we will be happy to inform you of what we have to offer.
We consider this community our home and see everyone in it as our friends and neighbors. This is why we focus on improving the quality of real estate in it and aim at building lasting relationships with the people in the community. Contact us today or complete the form above and we will reach out to you as quickly as possible. We can't wait to hear from you!
Do you have a house to sell in Hammond? Well, we buy houses even when you think its a mess ! BiggerEquity house buyers will solve all of your house problems.
When someone is considering selling the property to one of these companies, they actually can't sell the conventional way with a realtor. The home may be in bad shape, needing some cosmetic repair. You might have visited an agent who asked you to carry out all these repairs before they accept the listing of your house. This may be bad, when you don't have the financial capability to carry out the repairs. In this case, selling your home to BiggerEquity can help ease your worries.
Our goal is to get you out of the house that is stressing you out and ease your situation. No matter, the condition of your house, your situation or your time-frame, our offer is fair and we also pay out fast.
The process is simple, you provide us with information about the features of your house, you receive a fair cash offer from us, which you can accept or reject, then you pick a closing date that is fine for you and receive payment if you accept the offer.
We Buy Houses in Indiana …
With a current population of 6,619,680 and growing, it's the perfect time to sell your house in Indiana.
Since the beginning of time in 1816, folks have been selling their homes in Indiana
Lawmakers in Indianapolis, the capital of Indiana, are always coming up with new laws in congress in order to save you money when selling your home.
Since 1825, Indianapolis the capital of Indiana, people have been selling their homes.
Can you believe Indiana is 361500 square miles? Houses for sale galore!
The first step in selling a house is a Purchase Agreement between the Buyer & the Seller. Each state has an Official residential purchase agreement. In order to find the official document for use, visit the Indiana realtor board page.
Fun Fact: More than 100 species of trees are native to Indiana. Before the pioneer's arrive more than 80% of Indiana was covered with forest. Now only 17% of the state is considered forested.
Visit the Indiana by following the link, Indiana.
Check out the State Page of Indiana for additional demographic information for Indiana.
Sell My House Fast in Hammond Indiana
The city of Hammond is considered to part of Lake county.
Visit the Hammond by following the link, Hammond.
Check out the City Page of Hammond for additional demographic information for Hammond.
Hammond is associated with these zipcodes: 46394, 46323, 46320, 46327, 46324
The coordinates for Hammond are: 41.6170 latitude and -87.4908 longitude.
We buy in Lake, in cities like Crown Point, East Chicago, Gary and their surrounding areas.