Let us Help you Sell your House Quickly in Douglasville, Georgia.
BiggerEquity is one of the fastest and most reliable house buyers in Douglasville. You don't have to wait for very long periods before selling your house when you work with us. We offer straightforward and easy solutions to homeowners in Douglasville looking to sell their homes quickly as well as investors who need to improve their portfolios to make more profit.
With us, you can sell your house quickly in any part of Douglasville, Georgia. Our services extend to homeowners in most parts of Douglasville, Georgia. We buy houses for cash in a fast and stress-free way. We are easy to work with and can close the deal in in a matter of days or a few weeks at most.
Here is what People Say about the Quality of our Service.
In all our years in business, no client has ever given us a bad review. This is because we operate on a set of principles and methods that ensure we provide the best value no matter how much the client is struggling at the time of the sale. This is why we are always the first company that previous clients recommend for intending home sellers. We are the best solution to the problems of anyone who needs to sell his home for the best price quickly and without hassle.
What Others Are Saying…
Wondering if you can get your Douglasville, Georgia House back after Foreclosure?
You might be wondering if it is possible to get your house back after it is foreclosed in Douglasville. It is very normal to feel this way because you need a place to stay, after all. However, it is usually very difficult to get your house back after it is foreclosed on if the court rules in favor of your lender and grants the lender permission to go ahead with foreclosure . Rather than worrying about whether you will be able to regain possession of your house in Douglasville after foreclosure, you should consider other options because there are always other options to pursue, provided you are not yet in foreclosure. The best thing to do is to pay off your mortgage. Alternatively, you can work out a payment plan with your lender.
You can also sell your home in Douglasville fast to prevent the bank from taking it.
While selling your house to a home buyer is usually fast, selling to investment firms is both faster and more convenient because they will buy house as-is, in its current condition without making you invest money in repairs nor make you wait for lengthy periods to find a buyer. Our company will buy your house quickly at a reduced price.
Simply fill out the form below to receive a quick, no-obligation offer for your home or commercial property in Douglasville. Have you submitted the form already? One of our investment experts will contact you with an offer soon.
4 Easy Steps to Sell Your Home.
We have assisted countless homeowners looking to sell their homes.
We will call you to get the relevant information about your property and discuss the solutions available for you to get all the CASH you can from selling your house.
We can pay you a visit for your home valuation and you may get an offer from us to sell your property as-is while we are there. You do not need to spend a cent on repairs.
If you accept our offer, all parties will sign the contract and we will pay you the full amount in the offer within 30 days of the signing. We are responsive throughout (and after) every transaction so feel free to ask us questions you may have.
We are ready to buy your house quickly for cash no matter the condition.
We keep all information you give us about yourself and your property confidential. In addition, it is 100% up to you to accept or reject our offer.
We assure you that the transaction will be a quick and stress-free experience.
Sell your house the fast and hasle-free today by working with one of the top house buyers in Douglasville.
Discover how much you can get for your house today! We can make you a no-obligation cash offer right away.
Thinking about selling your house everyday can get very burdensome very quickly. The main objective of our company is to help you sell your house quickly so that you can come out of this situation and direct your energy on other things. We do this by buying houses in Douglasville. You can get rid of that house that is giving you headaches today.
Note that anybody out there can make you a cash offer for you home even if that person or company relies on lenders for the money they need for the sale. This is why selling your house through a realtor can fail at the last minute. Usually, you will have to start from square one and incur extra holding costs and waiting period in the process.
This is our reason for buying houses for cash in Douglasville, Georgia. We simply make you a fair cash offer and close the sale in as little as 48 hours depending on the situation. As a bonus, you do not have to spend a cent on repair costs; we will buy your house no matter the condition.
Sell your House Fast no Obligation. No Hassle!
Have you been running into endless problems in a bid to sell your house in Douglasville? Are the services of a real estate agent not satisfactory for you? Selling your house through a real estate agent typically incurs some expenses from fixing up your home, paying for landscaping, and cleaning up. There is also the worry of finding a reliable agent that you can count on to sell your home for the best price as promised, committing to a contract with complicated paperwork and process that leaves your house or the market for months. That's not all; a buyer may go back on the deal at the last minute because he or she is unable to secure the funding to buy your home from you. This long process and stressful process could make the sale of your home a nightmare.
Our company provides expert real estate solutions for a range of problems. We have a knack for helping homeowners break free from financial burdens and can offer you a solution to whatever real estate problems you may be facing.
Our mission is to help you get your life back on track by exploring the options available to you. Shoot us a call today or complete the form below and we will contact you to offer you several options that will help you move on quickly.
We buy house, no matter their condition or the circumstances leading to sale.
BiggerEquity is the number 1 choice to sell to if you are looking for a company that will buy your home fast in just a matter of days. BiggerEquity is a body of investors with a flawless customer satisfaction record for over 6 years. We go to great lengths to ensure the sale is an easy one. Whether you have chosen to sell your house due to foreclosure, or divorce, or any other reason, we will like to buy from you. Once you have made up your mind to sell to us, we work with you to ensure the transaction does not interrupt your schedule.
Good news: you can receive cash in hand for your house as soon as you want. We do not ask you for consultation fees or sales commissions – that's the approach for real estate agencies but we, on the other hand, do not need your money because we are the givers in any home buying relationship. We give fast cash offers and payout within 24 hours. Isn't that thrilling? So it's time to detach yourself from the headaches arising from owning a house and move on to a higher life of enough money to throw around and live that life of luxury you have always dreamed about.
You have 100% Nothing to Lose…
You will understand this in time…
All we want is to serve you…
We are Friendly professionals…
We are here to provide answers to all your questions and guide you through all the steps.
When is the best time to sell your house?
Once you're ready to enjoy the stress-relieving benefits of selling that house of yours, we will buy it immediately. Hurry up with making up your mind though, because you never know when your chances of selling for a satisfactory price will suddenly crash!
If your house is becoming too expensive for you to manage, it may soon end up being more of a liability than an asset. To prevent this from happening, it's best to let it go as soon as possible. Otherwise, you may end up spending the rest of your life on recurring bills that add no value.
It could be hard to do, but we've done it in just 2 days! Closing in 2 days has never been easy, but we indeed finalized the contract in 2017 we closed on a house we signed under contract in 2015. The timing is up to you.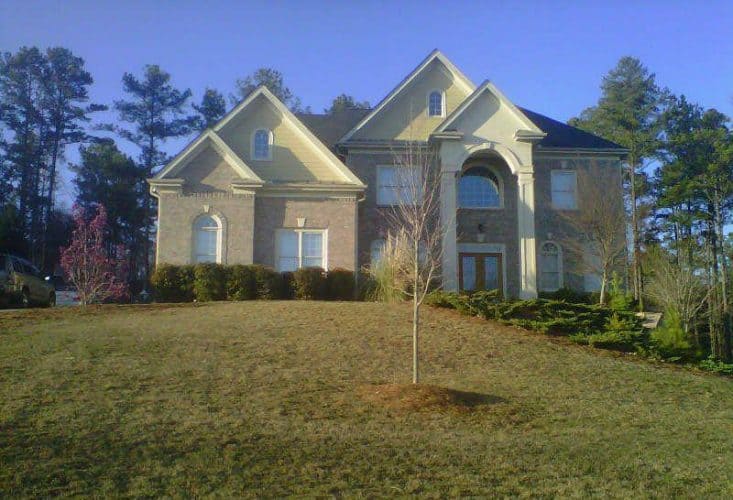 We have a simple solution for you to SELL YOUR HOUSE QUICKLY!
WE CAN HELP YOU WITH YOUR PROPERTY REGARDLESS OF YOUR SITUATION.
Are you looking to sell your house fast as-is without stress? We are real estate investors that can buy your house regardless of its condition. Contact us if you are in a financial bind that requires you to sell your home fast and we will make a fair offer on your home quickly while providing a range of options that are tailored to your unique situation.
We have been in the business of buying, renovating, and selling property for more than 6 years. Today, we specialize in making full service real estate investments and redeveloping homes in urban and suburban communities. Our expertise are 1-4 unit property and we work to increase the overall quality and value of real estate by redeveloping property that need extensive repair work. Our continuous growth has encouraged us to increase the number of projects we handle in the primary areas we work and we do not plan to stop there; rather, we are constantly working to extend our outreach to real estate markets in surrounding counties.
Most homeowners contact real estate agents if their home is in rough shape when they need to sell it without the stress and expenses of rehabilitation. However, making an accurate evaluation of such property will be difficult for the realtor if your house needs extensive repairs. Even the most experienced persons in the real estate business sometimes find it hard to recognize property with great potential when they see it.
This is BiggerEquity, the home buying company.
We are much more than a referral sales network or national real estate chain. The mission of BiggerEquity is to simplify the process of selling homes for all and sundry. Our intervention allows homeowners to skip right past the unpredictable, expensive, and time-consuming hurdles of selling their homes through real estate agencies and average buyers. Real estate agencies can charge as high as tens of thousands of dollars for a single sale! But BiggerEquity will rather give you the money you need than take anything from you.
We will make it less stressful for you if you have a home you need to sell here. We will at all times try to pay the most we can when we buy a home. From simple negotiation to quick cash sale. You are always welcome to bring a lawyer in, but we work hard to make sure that you don't need one. Call us at 866-333-8377 and consider your home sold today!
We are so obsessed about buying homes that we even buy homes with barely enough equity. It makes us really happy to see homeowners celebrate their freedom from stressful situations, after we buy their homes for the fairest prices ever!
We Buy Houses in Georgia …
With a current population of 10,214,860 and growing, it's the perfect time to sell your house in Georgia.
Since the beginning of time in 1788, folks have been selling their homes in Georgia
Lawmakers in Atlanta, the capital of Georgia, are always coming up with new laws in congress in order to save you money when selling your home.
Since 1868, Atlanta the capital of Georgia, people have been selling their homes.
Can you believe Georgia is 131700 square miles? Houses for sale galore!
The first step in selling a house is a Purchase Agreement between the Buyer & the Seller. Each state has an Official residential purchase agreement. In order to find the official document for use, visit the Georgia realtor board page.
Fun Fact: Georgia was the first state to lower the voting age from 18 to 21 in 1945
Visit the Georgia by following the link, Georgia.
Check out the State Page of Georgia for additional demographic information for Georgia.
Sell My House Fast in Douglasville Georgia
The city of Douglasville is considered to part of Douglas county.
Visit the Douglasville by following the link, Douglasville.
Check out the City Page of Douglasville for additional demographic information for Douglasville.
Douglasville is associated with these zipcodes: 30134, 30135, 30122, 30133, 30154
The coordinates for Douglasville are: 33.7382 latitude and -84.7071 longitude.
We buy in Douglas, in cities like and their surrounding areas.