Here is a quick, fair, and easy option for you to sell your house in West Covina, California!
BiggerEquity has access to resources that can help out homeowners no matter the situation. We can offer you a solution to your problems no matter if you are trying to save your house from foreclosure , going through divorce , relocating due to work, downsizing, struggling with problematic tenants, facing several code violations, or having probate issues. We can easily help you get through whatever hardship you are facing. We can help you resolve the most complex situations – even the type that realtors and other home buyers will shy away from. Our goal here is to give back to the community by relying on our vast industry experience and our desire to help you.
We make selling a house in West Covina as easy as never before. There are a lot of buyers on the market these days but only some are homeowners who understand your situation. We understand your situation and genuinely want to help you and other homeowners in order to improve our community. This is why we go to great lengths to come up with the most honest, fair, and efficient solutions to whatever problem you may be facing. Contact us today so we can help you sell your house without dealing with the burdensome process of selling the traditional way. Once you reach out to us, you will get an all-cash offer to sell your house to us, and you have the power to either accept or reject the offer.
You retain total control over whether you want to accept our offer or not. We do not guarantee that we will buy your house within one hour. Instead, we can make you an offer to buy your house in one hour.
What Others Are Saying…
Are you thinking, "I need to sell my house fast" but lack the funds to cover the repair costs?
At BiggerEquity, we pride ourselves in providing transparent, honest, and superior real estate service to our clients. Meeting your need to sell your house fast is our top priority but we also take out the time to ensure the buying or selling process does not become overwhelming for you. We do our best to buy your house at a price you are happy with but if it turns out we are not a good fit, we can direct you to an investor we work closely with who can make a swift decision and buy your house fast for cash. No extra costs, fast, confidential!
We will buy your house quickly regardless of why you are selling. Perhaps you just inherited the house, need to avoid foreclosure, need fast cash, or need to unload your rental property. We have seen it all and we will be happy to help you.
You already know how slow it is to sell a house if you have been through the process before. In some markets, selling your house is like a herculean task and the process can be drawn out for months when you are trying to sell with a realtor. The listing process itself could take weeks because of contract signing, repairs (which cost money), photos (capturing and preparation), and the scheduling of the photos before the actual listing. After this, you could spend months or years waiting for a buyer.
Top 8 Benefits of Working Selling to Us.
Speed, convenience, and ease define our transactions. We can complete the entire process of buying your house within 24 house.
You receive money for your house in a few days instead of waiting for months.
You get to sell your house without paying huge sums of money in commissions, taxes, insurance, or closing costs.
There is no risk of uncertainty when you sell to us. We do not depend on bank financing so we will buy your house for sure without endless inspections.
You don't have to spend money on home repairs, tax liens and other bills before selling to us.
You will receive the full price in the offer at the closing table.
From experience, we know the situation of each seller is unique. This is why we personalize our offers to meet your needs.
Sell your Property without Waiting for Months and Paying for Repairs and Realtors.
Keeping an unwanted property in West Covina can get very frustrating. You can avoid all that hassle by selling to us today. We buy all kinds of property in West Covina no matter the condition of the property be it a condominium, home, or commercial building.
For many years, we have helped house sellers out of difficult situations, even when they ran the risk of losing their house due to foreclosure, needed to get rid of their inherited property that they are not prepared for, were going through a divorce, or simply wanted to sell their house quickly. We can help you without putting you through any additional stress no matter your situation.
Regardless of your circumstance, we provide a solution to help you get through it. You can count on us to get the job done, so contact us today and stop stressing about creditors and your next payments.
Call us now to get a fair deal and sell your house fast.
Receive an attractive cash offer to sell your West Covina, California house fast with BiggerEquity today!
BiggerEquity is a company that buys houses "as -is" all over the country. For many years, we have purchased houses from homeowners in West Covina for cash regardless of whether they were selling their houses due to property foreclosure, divorce, an inherited home they do not want to keep, and other issues. BiggerEquity has worked with many homeowners like you in West Covina to resolve their real estate problems in a simple, fast, and stress-free manner tailored to the needs of each person's situation. In just a matter of days, you will receive payment for your house and be able to get on with your life with a clean slate – and without having to worry about closing costs, escrow fees, title fees, repair costs, or realtor commissions.
The team at BiggerEquity buys houses in all parts of the U.S and helps homeowners resolve a wide range of real estate problems they face each day. We have a variety of real estate solutions for all real estate problems so feel free to contact us and we will come have a look at your home free of charge, make a fast evaluation of its value, and give you a no-obligation market-based offer for your house irrespective of its condition. We will buy your home directly from you without any intermediaries and pay you in cash to ensure the process is fast and without stress. Contact us today or complete the form on the offer page to receive a no-obligation cash offer for your home from us today.
Regardless of your reasons for wanting to sell your house quickly in West Covina, California, BiggerEquity has a team of professionals with the knowledge, skills, experience, and funds to provide the best solution for your real estate situation. We have designed different solutions suitable for different scenarios and readily inform you of the alternatives available for you to get the best cash offer to sell your house fast. Call us at 866-333-8377 today to get started or simply fill out the form above to get a free cash quote from us today.
Sell your house to us and avoid being cheated by real estate criminals.
Listing your house with a real estate agent is just like gambling. Honestly. And you know what happens to losers in a gambling game: they get hurt. So why don't you simply sell your house to us instead? BiggerEquity is a highly reputable house buying company. We buy houses without selfish undertones.
We don't make you pay agency fees and commissions, just because you want to sell your house. Also, we want to relieve you of the stress involved in keeping that house prim and proper in preparation for people who want to inspect it before buying. These things cost money and if you don't have enough saved up in your bank account, you will be negatively affected. So, it's best for you to sell that house fast before things like taxes and insurance grab you by your throat!
Our enterprise is purposely set up for you and saddled with the task of assisting you. Do not hesitate! Keep the ball rolling! Supply the necessary information in the form below.
Searching for a West Covina, California real estate agents or Realtor? Did you know we buy houses in West Covina, California fast!
Real estate investors exhibit much of a maverick personalities. Majority of them are fiercely independent and extremely stubborn. They are always two steps ahead, thinking outside the box. Most good ones I know of have a knack for being able to quickly analyze a deal and pull the trigger.
Realtors on the other hand are an interesting group. I refer to them as "the guardians." They are restricted fellas who love to play by the rules and find it difficult to be creative. Though not all but many of them are like this. The better ones have the ability to put their ego aside and get a deal to the closing table.
Contacting BiggerEquity is 100% free. Reach out to us today and have us visit your house to see it and make you a cash offer in 24 hours or less.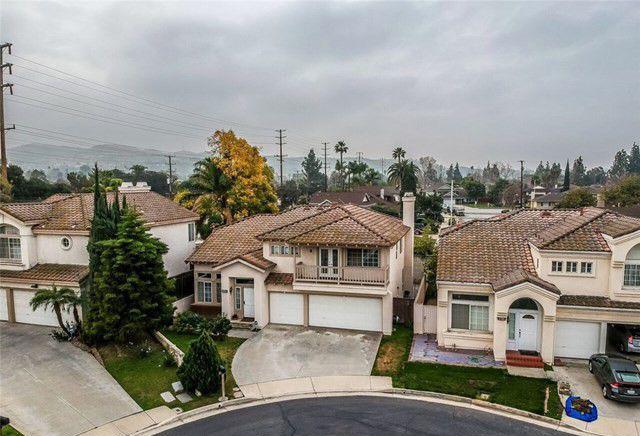 Are you Finding it Difficult to Sell your House in West Covina, California? We can Solve your Problem without getting into the Unimportant Stuff.
Dealing with bad renters, the loss of a loved one, repair costs, divorce or bills on an inherited home can be very stressful sometimes. No matter the price of your house or its condition, our number 1 mission is to help you sell it fast and easily.
Getting an unwanted property in shape for the real estate market always incurs a lot of repair costs and it can be a daunting process. We can save you from this hassle and make you a cash offer for your home as is. No matter the condition of your home, you need not make repairs before selling to us.
Trying to sell your house on the market is not a piece of cake. Even when the market is at its best, the process is stressful, time-consuming, and expensive.
Having difficulty selling a home? We are ready to buy your house quickly at a fair price.
As far as home buying is concerned, BiggerEquity has the widest network of professional real estate investors looking to buy homes quickly in West Covina. Shortly after you contact us, we will link you up with reliable buyers looking to acquire a property in West Covina. We collaborate with West Covina investors who know West Covina well enough to buy your house for the right price. At BiggerEquity, we see to it that you get an honest offer for your West Covina home.
We take care of just about any West Covina real estate problem you may be experiencing. Some of the most common problems we handle are title issues, impending foreclosure, liens, short deadlines, probate, damaged or run-down buildings, and buildings with foundation problems among others.
THE BEST CASH OFFER
Regardless of a home's condition, there is always some potential in it that we can harness. Since you need to sell your home and we want to buy it, we make you a high cash offer that will be beneficial to you and to us.
We Buy Houses in California …
With a current population of 39,144,818 and growing, it's the perfect time to sell your house in California.
Since the beginning of time in 1850, folks have been selling their homes in California
Lawmakers in Sacramento, the capital of California, are always coming up with new laws in congress in order to save you money when selling your home.
Since 1854, Sacramento the capital of California, people have been selling their homes.
Can you believe California is 97200 square miles? Houses for sale galore!
The first step in selling a house is a Purchase Agreement between the Buyer & the Seller. Each state has an Official residential purchase agreement. In order to find the official document for use, visit the California realtor board page.
Fun Fact: Los Angeles is the second most populated city in the united states with almost 4 million residents!
Visit the California by following the link, California.
Check out the State Page of California for additional demographic information for California.
Sell My House Fast in West Covina California
The city of West Covina is considered to part of Los Angeles county.
Visit the West Covina by following the link, West Covina.
Check out the City Page of West Covina for additional demographic information for West Covina.
West Covina is associated with these zipcodes: 91792, 91791, 91790, 91793
The coordinates for West Covina are: 34.0555 latitude and -117.9112 longitude.