A hassle-free way to sell your house fast!
We Buy Houses Quickly
We buy houses for cash! Cash sales enables us to close on your house faster than many buyers.
One-to-One Involvement
If you have decided to sell your house to us, you won't have to work with a big corporation or a team; you will be dealing directly with me.
We Will Buy your House AS-IS
We buy houses in their present condition, as-is. You are not required to make any repairs or spend time cleaning up.
What Others Are Saying…
Make sure you know your options when selling your Stanton, California home!
Many people lack the time and patience of having their property on the market for months when they choose to sell their homes through real estate agencies. Unlike the methods of real estate agencies, this process is a great alternative if you want to sell your house for cash right now without having to cover expenses on repair costs, commissions, and agent fees.
One of the upsides of selling to us is that we will buy your home no matter its condition. This is what sets us apart from real estate agents. You would not have to worry about closing costs, and we will close the deal swiftly while making your cash payment available to you very fast too. If you are in a fix and need to sell your house really fast, you can always count on us to get the job done.
Our property inspection team will visit your property for an evaluation after which they will come up with a cash offer and deliver it to you directly.
Why Work with Us?
We are committed to providing the best service to every seller, irrespective of the situation.
We offer you a range of alternative options for selling your house.
We are experts at providing innovative win-win solutions.
Easily sell your house without hassle, commissions, or delays.
Recognized Home Buyers in Stanton, California
BiggerEquity is a family-owned business that buys houses from homeowers in California who do not want to sell their house via traditional methods.
You do not have to sell or do anything if our offer to buy your house does not sit well with you.
When we come over to take a look at your house, we usually make you an offer while we are there.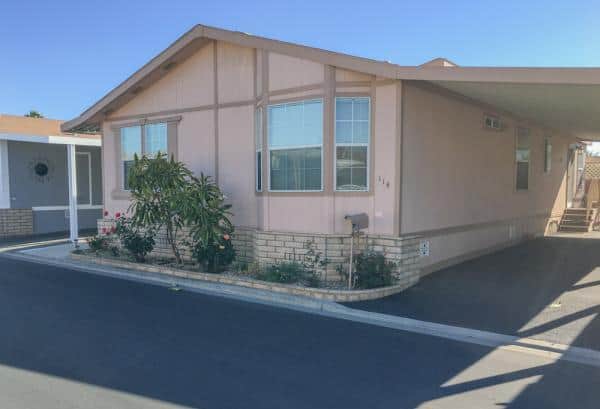 I Want to Sell my House Fast!
No matter your situation, we will offer you the best home buying service when you need to sell your house. It doesn't matter if you are in the middle of financial difficulties, selling your house due to divorce , moving overseas, want a probate sale, or inherited a piece of property that you don't want to keep. Our job is to help you sell your house quickly while treating you with dignity and respect regardless of your situation. We remain the best home-sale service provider with the funds and expertise to buy your house for cash in a fast and efficient way. Contact BiggerEquity today to enjoy the most stress-free home sale yet.
All these are some of the most common reasons that most persons want to sell their homes. You are not in this situation by yourself; year after year, many homeowners find themselves in situations where they have to sell their homes very quickly but many of them end up losing their homes to debtors, banks, homeowners' associations, or the government. Over the years, we have helped many of such people out of similar situations. Contact us now and we will work diligently to understand the real estate issue you are facing and offer you a simple and effective solution.
Choosing to sell a home is among one of the most difficult decisions a homeowner can make. The sentimental value of one's home arises at this point but there are also financial realities to consider. It is possible that the home you have decided to sell is the same place you spent most of your life but can no longer afford to keep because life put you in a difficult situation. Nevertheless, selling your home may be the most practical way to move forward so you opted for it. We understand that this is easier said than done. It is not always easy to sell your home when you are under some time or financial constraint. However, if you have decided to sell your house, we are here to help! We can help you get back on your feet by offering you a win-win solution for your problem and saving your credit.
Work with BiggerEquity to Sell your House on your Own Terms.
We are home buyers with the aim of helping you sell your home fast. With us, a fast sale is guaranteed because we want to buy your house for cash directly from you. We buy property in all parts of this state and we are willing to buy your house for cash and cover the closing costs of transaction.
Selling your home to BiggerEquity ensures you receive cash payment for your house quickly. We usually close with reputable real estate attorneys or government-regulated title companies in 10 days or less after the first time you contact us. However, we can adjust the closing date if 10 days is too short for you.
As a top-notch real estate investment company, we have the financial resources and the expertise to buy your house instantly unlike realtors who want to list your house and hope to find retail buyers that could qualify for loans.
The reasons for which you may want to sell your home quickly in Stanton, California are countless. We are experts who will buy your house.
We buy houses! Do you want to sell your house quickly for cash? We are a real estate investment company made up of experts who can provide a fast way for you to sell your house for cash.
The benefits of working with us are numerous compared to the benefits of selling through a realtor. For starters, we operate a very fast process; we pay cash and allow you to choose a closing date that is suitable for you. Additionally, you will get the full amount we agreed upon once you sell your house to us, without having to pay any agent fees or closing costs. No matter the condition, we will buy your house as-is without asking you to pay for repairs.
We offer a "buy-and-hold" approach to our real estate investments and this allows us to pay top dollar for your house in most cases.
Sell your House to us Without Hassle! We Buy Homes AS-IS.
It doesn't matter if your house is damaged by fire or as a result of abuse by bad tenants. We are ready to buy your house AS-IS no matter the degree of repair it needs.
Don't worry about the condition of your home; it won't stop you from selling it to us.
We buy homes regardless of the condition and you do not have to spend any money on repairs, cleaning, or renovation before selling to us. We will take care of all that for you. We can give you a cash offer for your home without any contingencies and no obligation. This way you can focus on moving on.
Local Stanton, California cash house buyer service.
Got a house in bad shape that you're not really in need of? Why not save yourself a costly and time-consuming repairs before selling? You can have your almost down home sold in 24 hours without having to hire a contractor to prepare the bride for the groom. Call us today at 866-333-8377. We buy houses for cash as-is. No listing. No waiting period. We only send you an offer and you accept. It's as simple as that.
We answer all your questions and keep you informed every step of the way. Feel free to ask us any questions whether it relates to credit, income, affordability, or legal matters. You can count on us to quickly find what you need.
We cover the cost of repairs, and you do not have to pay any fees or commissions. Simply fill out the form below to receive a fair offer from us.
We Buy Houses in California …
With a current population of 39,144,818 and growing, it's the perfect time to sell your house in California.
Since the beginning of time in 1850, folks have been selling their homes in California
Lawmakers in Sacramento, the capital of California, are always coming up with new laws in congress in order to save you money when selling your home.
Since 1854, Sacramento the capital of California, people have been selling their homes.
Can you believe California is 97200 square miles? Houses for sale galore!
The first step in selling a house is a Purchase Agreement between the Buyer & the Seller. Each state has an Official residential purchase agreement. In order to find the official document for use, visit the California realtor board page.
Fun Fact: Los Angeles is the second most populated city in the united states with almost 4 million residents!
Visit the California by following the link, California.
Check out the State Page of California for additional demographic information for California.
Sell My House Fast in Stanton California
The city of Stanton is considered to part of Orange county.
Visit the Stanton by following the link, Stanton.
Check out the City Page of Stanton for additional demographic information for Stanton.
Stanton is associated with these zipcodes: 90680
The coordinates for Stanton are: 33.8002 latitude and -117.9935 longitude.
We buy in Orange, in cities like Aliso Viejo, Anaheim, Brea and their surrounding areas.