Sell your House Easily and Quickly for Cash Today.
Whether your house needs major, minor repairs, or total renovation, you can still sell it fast to us for good cash because we buy houses in any condition regardless of the area. Stop worrying about the cost of the repairs today and contact us instead. We will make you a fair cash offer for your house and help you sell it the fast and easy way.
WE WANT TO BE SURE THAT YOU ARE COMFORTABLE WITH YOUR DECISION TO SELL YOUR HOME TO US.
To avoid surprises, we inform our clients of the options available to them and guide them through the entire process involved in selling their house to a professional home buyer. We do this to ensure that you are confident in your decision.
Contact 866-333-8377 today if you want to sell your house for cash. We are experts in coming up with win-win solutions that relieve our customers of their real estate problems. We buy houses in any condition across San Carlos, California and we typically make you an offer in within 24 hours. Selling directly to us means you do not have to worry about paying any repair costs, agent fees or commissions.
What Others Are Saying…
Don't Delay. Now is the Time.
How can I pay for HOA fees, mortgage, taxes and insurance on an estate house? You may want to work with your probate court and set up a bank account for the estate so the money from the estate can pay the bills. You'll need cuts checks from the bank account, so you can pay any bills.
At BiggerEquity, we are leaders in providing helpful solution to homeowners in respect to their estate problems. We work hand in hand, listening to your needs to determine the best fit to achieve your goals.
Dealing with the loss of a loved one can be very challenging especially when you have to worry about repair, upkeep, and security costs for the property. At this point, selling the house might be a good option.
Some Situations that Motivate Good Folks to Sell Their Houses.
Relocating due to a new job, transfer, or deployment is one of the most common reasons that people sell their houses quickly.
In the absence of prenuptial agreements, couples who are going through divorce have to share their assets and this may force them to sell their house if they are unable to reach an agreement on who gets to keep the house.
Job Loss: Job loss can result in your inability to keep mortgage payments current and could force you to sell.
Crime Rate: Some families sell their homes and move to other neighborhood due to the recent increase in crime rate.
DO YOU NEED TO STOP THE FORECLOSURE OF YOUR PROPERTY? LET US BUY YOUR HOUSE QUICKLY!
SELL YOUR HOUSE QUICKLY REGARDLESS OF WHETHER IT IS WORTH LESS THAN YOU OWE.
Simply contact us today to receive a risk-free, fair cash offer on your home. We are ready to buy your house fast for a fair price and close the deal on your property at a time that is convenient for you. Fill out the form on this page to receive an offer from us today.
You are welcome to do your own due diligence. You can sell your house as-is. The buyer will cover all the closing costs after you accept the cash offer that is made by the buyer. All the properties that are offered are neither owned by us, under contract and selling equitable interest or offered in conjunction with a business associate. A non-refundable $2500 deposit must be made into escrow, which will close in 10 days. We respond to all offers instantly so you do not have to wait endlessly for an offer.
We represent ourselves when buying or selling property. This means that we do not play the role of realtors or brokers in transactions. Rather, we buy and sell homes directly. Whether you are looking to sell your home to us or to buy a home from us, we transact on our own behalf and you will do the same for yourself. Please contact your local real estate commission if you wish to know more about how agencies work.
Sell your house to us and avoid being cheated by real estate criminals.
Listing your house with a real estate agent is just like gambling. Honestly. And you know what happens to losers in a gambling game: they get hurt. So why don't you simply sell your house to us instead? BiggerEquity is a highly reputable house buying company. We buy houses without selfish undertones.
We don't make you pay agency fees and commissions, just because you want to sell your house. Also, we want to relieve you of the stress involved in keeping that house prim and proper in preparation for people who want to inspect it before buying. These things cost money and if you don't have enough saved up in your bank account, you will be negatively affected. So, it's best for you to sell that house fast before things like taxes and insurance grab you by your throat!
Our enterprise is purposely set up for you and saddled with the task of assisting you. Do not hesitate! Keep the ball rolling! Supply the necessary information in the form below.
Need to stop foreclosure in San Carlos, California? Sell your home while there is still time.
Would selling my house help me avoid or stop foreclosure? In most cases, the answer is yes. You can sell your house to avoid foreclosure and save your credit in the process. You could be facing foreclosure because your mortgage is underwater but what is the first step to take in such a situation? Is your decision guided by the right information?
Foreclosure is a legal action taken by a mortgage lender seeking to collect on the full amount a homeowner or property owner who is unable to keep his or her mortgage payments currently owes.
A few options are still available to you whether you are in pre-foreclosure or have been served a foreclosure notice. At best, some of these options may be able to help you avoid foreclosure or avoid damage to your credit. Contact us today to learn more if you wish to avoid foreclosure.
Can I get Help from an Investor that Buys Houses in San Carlos, California?
Are you on the brink of having your house foreclosed? Are you going through a divorce? Do you need to relocate? Do you owe liens? We can buy your house quickly even if there is little or no equity on it.
By now, you must know that many factors including financial, legal, and situational issues influence the sale or purchase of any real estate property. However, you may be worried about how you will find an investor who has the expertise, funding, and skill to resolve the situation. For many years, we have offered house buyers and sellers simple and fast real estate transactions by relying on our vast experience in buying and selling houses.
Do you want of know more about how our programs work? Simply fill out our help request form to learn more about how you can sell your California house for cash according to your own schedule.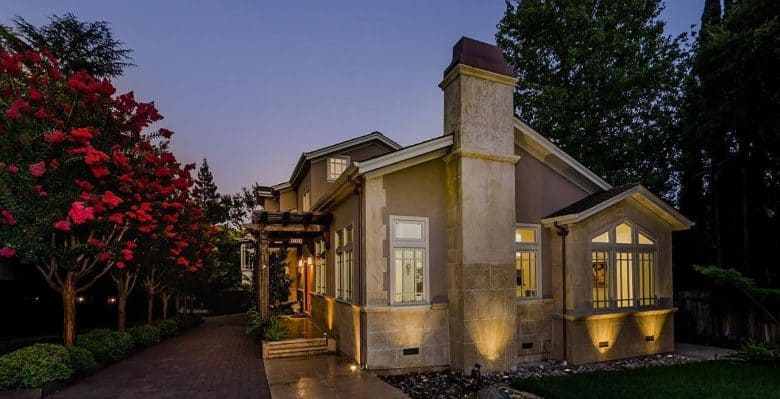 Pay no extra charges, tips or fees!
Q: How do you decide what price to offer for a house?
A: Many factors guide us in determining how much to offer for your home. These include (but are not limited to) its location, repair work, and how much comparable property in the area were sold recently. Once all factors are considered, we then decide on a mutually beneficial offer for your house.
So your house is out of whack? But it's not your fault that age likes to show off its superiority over aesthetic magnificence. See why we will buy that house as-is?
Once you bite on our offer, we initiate the transaction. We will send to you a purchase contract and a plan to close the deal in just few days. Fast, simple and fee-less process!
Sell your House Fast in California for Cash without Paying Repair Costs or Agent Fees.
Selling to BiggerEquity saves homeowners from the time-consuming, stressful, and expensive process of trying to sell their homes without a realtor. You do not have to worry about repair costs or cleaning your house before selling to us; we take care of all that. To further simplify the process, BiggerEquity makes you an offer for your house on site.
Do you Need to Sell your House in San Carlos, California Fast?
We guarantee an easy and fast home sale process when you sell to us. We know how daunting it can be to sell a home in San Carlos, and this is why many homeowners choose to sell through realtors but the charges, delays, and multiple showings that accompany this process become very inconvenient for many home sellers. Sometimes, you may even need to invest huge amounts of money in home repairs without being certain that a buyer will come around in the next few months and this may drive you into desperation. When this happens, it is very likely that you may fall for a bad deal and incur a great loss.
BiggerEquity ensures that you never find yourself in such desperate situations by buying your home quickly for cash in San Carlos, California. Our system remains the fastest way to sell your house.
You can sell your house to us quickly. We are a real estate firm with the funds to buy your house today without any extra fees or commissions that realtors and brokers will charge.
We Buy Houses in California …
With a current population of 39,144,818 and growing, it's the perfect time to sell your house in California.
Since the beginning of time in 1850, folks have been selling their homes in California
Lawmakers in Sacramento, the capital of California, are always coming up with new laws in congress in order to save you money when selling your home.
Since 1854, Sacramento the capital of California, people have been selling their homes.
Can you believe California is 97200 square miles? Houses for sale galore!
The first step in selling a house is a Purchase Agreement between the Buyer & the Seller. Each state has an Official residential purchase agreement. In order to find the official document for use, visit the California realtor board page.
Fun Fact: Los Angeles is the second most populated city in the united states with almost 4 million residents!
Visit the California by following the link, California.
Check out the State Page of California for additional demographic information for California.
Sell My House Fast in San Carlos California
The city of San Carlos is considered to part of San Mateo county.
Visit the San Carlos by following the link, San Carlos.
Check out the City Page of San Carlos for additional demographic information for San Carlos.
San Carlos is associated with these zipcodes: 94070
The coordinates for San Carlos are: 37.4982 latitude and -122.2680 longitude.
We buy in San Mateo, in cities like Belmont, Burlingame, Daly City and their surrounding areas.