Let us Buy your House for Cash no Matter the Condition. Work with the Best Local Real Estate Investors Today.
Get the essential information you need for free before selling your house.
We make sure to educate all homeowners who work with us about all the processes involved in selling their house.
You are not the only one asking, "What's my house worth?"
We have the expertise, patience, and commitment to answer this question and point you in the right direction.
Want to get started already? Just submit your information now.
We can assess the worth of your house free of charge and make you a cash offer instantly.
What Others Are Saying…
Receive your Cash Quickly by Selling your House to me.
A cursory look at my "What is a cash sale" page will help you realize how fast you can get your money by selling your house for cash. You can sell your house fast to BiggerEquity and save time instead of waiting for a buyer to secure a loan to buy your house. We can wrap up the sale in an instant and hand you the cash without complicated paper work.
BiggerEquity will close the sale fast and cover all closings costs and fees to ensure you receive your cash payment in 3 days or less.
The process of selling your house for cash moves very quickly and can cause you to make some unwanted mistakes. If you are in business with any "we buy houses" companies , ensure it is a company you trust 100% to buy your house at a fair price. In all transactions, we put these two factors first and we would like to believe we fulfil both requirements every single time. This is why we have been able to build our business on referrals from past customers, repeat customers, and business relationships.
Enjoy a Hassle-Free Transaction from Start to Finish!
You won't experience the delay of waiting for us to get loan approvals to buy your property. We have the cash to buy your house and pay off whatever debts you owe.
We aim at creating a win-win deal that benefits you and us. This is why we keep every step of the transaction transparent.
The seller agreement and documents for escrow will be provided by us; all you have to do is sign them. Yes, we are that easy to work with!
You get to sell your property without closing fees, agent fees, or expenses from paperwork. We take care of all that.
The condition or your house won't deter us. We will buy your house for cash irrespective of its condition.
We have the resources to ensure you sell your house fast for cash and close with us within 7 days.
YOU CAN COUNT ON US TO HELP YOU SAVE YOUR PROPERTY
Going through a home foreclosure is one of the most difficult situations a homeowner can find themselves in. Are you going through foreclosure or are you at the brink of it? If you answered yes, you might be asking yourself how you ended up in a situation where the property you worked so hard to buy is now in immediate danger of being taken away from you. A leading source of information about property, known as CoreLogic, reports that January 2015 witnessed the foreclosure of more than 43,000 houses in the United States. The previous year, 2014, experienced more than 562,500. In the last five years, there has been an obvious increase in foreclosures and it continues even to this day.
Most homeowners fail to understand that there are better alternatives to selling via a realtor when they want to sell their property. Over the years, the real estate industry has undergone some major changes so much so that homeowners now prefer to sell their homes to real estate investors rather than realtors, because selling homes through realtors is usually characterized by delays, commissions, and other costs. The following are some factors to consider if you are wondering why you should not sell your house through a realtor but sell to real a real estate investor instead.
Working with real estate agents means you will have to pay high commissions and agent fees. After all the inconvenience, the agent may not sell your house at the best price. Contact BiggerEquity today to give us the details of your house. You can sell your house without going through the stress of selling with agents.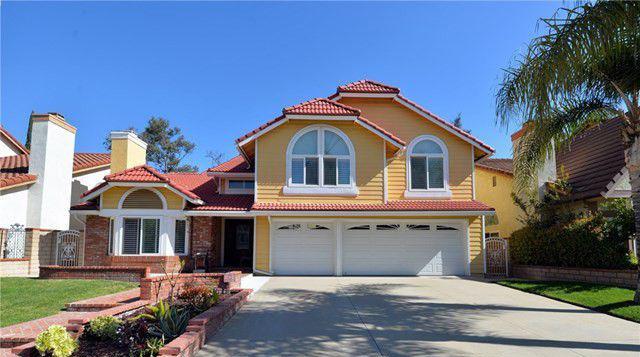 We can Buy your Vacant Home Quickly!
BiggerEquity is the solution you need if you are looking to sell your home fast or just wish to sell it any time. We buy houses across Diamond Bar by providing mutually beneficial solutions that help resolve credit problems, house problems, financial problems, and credit problems. We do this by buying and selling real estate property in California.
Having to relocate can leave you with a vacant home, which could put some financial strain on you if you are unable to rent it. Your vacant home could also deteriorate or get vandalized if you do not invest some money in regular property management and maintenance.
You do no not have to worry about the fate of your vacant home anymore. Now, you can sell your home to a real estate investor in California. We will buy your house "as-is" irrespective of whether it's been maintained in recently or not.
If you have houses in Diamond Bar, California and need to sell any of them, contact us so we can give you a fair offer for your house.
You know what they say about first impressions! What's the first thing that potential home buyers come across when they get to your house for viewing? That's right: the lawn. So, if you will be renovating your house, it's better to start with that lawn before proceeding with interior renovations. Try to make changes blend in naturally with your existing lawn, so there is no room for wrong signals.
If you have a property, you need doing away with… We'd love buying it! We buy houses in any condition; even if it's in bad shape, we buy as-is. Let's help you get rid of that unwanted property.
If you have been disappointed by an agent that promised to sell your house, we can help you by buying your house without further delay. Call us NOW at 866-333-8377
SELL YOUR HOUSE QUICKLY. WE BUY HOUSES FOR CASH IN Diamond Bar, California.
Have you been thinking, "Should I sell my house fast"? Well, it depends. It is best to think things through before making a final decision. You should consider your situation, your financial condition, how much time you have, how long you are willing to wait before selling, or how far behind you are on mortgage payments (if you are behind). You should also consider whether or not you are facing foreclosure and need to avoid a bank auction by selling your house fast. Are you in the middle of a divorce? Are you unable to afford payments for a house you have just inherited? It is important to consider all such factors before deciding to sell your house immediately or wait.
We are ready to buy your house quickly regardless of whether it requires repairs or not. With us, you get to sell your house fast and receive payment in less than a week. Do you need to sell your house fast in Diamond Bar, California? You have come to the right place.
We save you time and money; you don't need to pay for repairs or set aside time to clean your house to prepare it for the market. We will take care of the cleaning and cover the cost of repairs for you. All you have to do is sell your house as-is.
You don't have to wait for months before getting a buyer. We are here already!
Selling a house can get very frustrating sometimes but we ensure you never have to experience this stress. Instead, we offer you a hassle-free and fast process to sell your house.
Do you own property that you will like to sell? Let us know about it today and we will make you a fair cash offer for it and have you choose a time that will be most convenient for you to close the sale with us.
We are ready to buy your house instantly. Yes, we mean TODAY! You don't have to move immediately. We will give you all the time you need to move out at a time that suits you, and then we will cover the costs of repairs, evict any unwanted tenants, and clean it up afterwards.
Is it best to sell through an agent?
It depends on a lot of factors. Trying to sell your house with an agent is not always the best for everyone. This is particularly true when your house requires extensive repairs and you need to sell fast.
Recall that realtors prefer to list houses that are in good shape and ready to be moved into immediately. Potential buyers also have to get approval of the inspector from the bank who will pick your house apart. You can avoid all this hassle by letting us buy your house quickly without inspections or bank delays because we have the funds available.
BiggerEquity has been a top house buyer for over a decade. We offer you the fastest way to sell your house because we buy directly from you.
We Buy Houses in California …
With a current population of 39,144,818 and growing, it's the perfect time to sell your house in California.
Since the beginning of time in 1850, folks have been selling their homes in California
Lawmakers in Sacramento, the capital of California, are always coming up with new laws in congress in order to save you money when selling your home.
Since 1854, Sacramento the capital of California, people have been selling their homes.
Can you believe California is 97200 square miles? Houses for sale galore!
The first step in selling a house is a Purchase Agreement between the Buyer & the Seller. Each state has an Official residential purchase agreement. In order to find the official document for use, visit the California realtor board page.
Fun Fact: Los Angeles is the second most populated city in the united states with almost 4 million residents!
Visit the California by following the link, California.
Check out the State Page of California for additional demographic information for California.
Sell My House Fast in Diamond Bar California
The city of Diamond Bar is considered to part of Los Angeles county.
Visit the Diamond Bar by following the link, Diamond Bar.
Check out the City Page of Diamond Bar for additional demographic information for Diamond Bar.
Diamond Bar is associated with these zipcodes: 91789, 91765
The coordinates for Diamond Bar are: 33.9992 latitude and -117.8161 longitude.