We make it very easy for you to sell your house quickly in Desert Hot Springs, California no matter your situation or the condition of your house.
Our company buys houses across Desert Hot Springs. Offering people an easy way to sell their homes has been our mission since our inception. You can always turn to us whether you are feeling uncertain or stuck in any situation.
Professionalism, Empathy, Humility, and Growth are some of our core values. We operate a system that benefits you and we follow through on all transactions.
We extend a high level of respect to everyone we work with no matter your situation. Check out the numerous testimonials of sellers who have worked with us before to verify our claims. We make it possible for you to sell your house quickly without an agent. This way, you can easily move on or focus on other things.
What Others Are Saying…
We Can Buy your House for Cash and Close Fast no Matter the Condition.
Regardless of your circumstance, we are always ready to work with you to come up with a good price for your property. Our approach is very direct in evaluating what it will cost us to get the property back in shape before re-selling it and we always come up with a solution that is mutually beneficial to both you and to us.
Look no further if you are looking to sell your property fast without stress, inspections, financial delays, and agents' commissions. We save you the time and effort by making a fair cash offer to you for your house in its current condition, without insisting that you make any repairs.
We usually close the deal and release the funds within 10 to 14 days provided no major title issues come up in the transaction. However, you will get as much time as you need to evacuate the premises and remove your belongings. Our technique is flexible and tailored to meet the needs of each situation and we use it to ensure the transaction does not make you uncomfortable in any way. To help us understand your situation better and provide the best possible solution for you, simply fill out the form below as best as you can. We will contact you ASAP. Note that all information you provide in this submission is confidential.
Do you need to sell your house quickly? Countless homeowners in your situation come to us all the time.
Let us make a no-obligation cash offer on your house now!
The paperwork will be taken care of by an Escrow company.
Receive full payment in a matter of days!
We Pay Cash too! Our Offer Will Beat any other Written Offers you have Received for Your Home!.
Welcome! You have come to the right place…
Here's a tip: Just get in touch with us by filling out the form on our page or simply give us a call on the number at the top of the page. That is all you need to do. You can expect a friendly call from us with no pressure at all, and you are not obligated to anything simply for contacting us. You can be certain that we will buy your property, guaranteed!
Do you wish to avoid selling your home through real estate agents? We understand your situation. Selling through agents means you have to keep your house spotless, make home enhancements, pay for listings, and allow strangers in for showings without being certain that they will buy your house. We are ready to buy your house any time irrespective of whether you are being foreclosed, bankrupt, or behind on tax payments. No matter the circumstance, we are eager to help you.
We will call you within 24 hours once you contact us with information about your situation. During this short phone conversation, we will lay out your options to help you out of your present situation at no fee. We provide this service free of charge without any commitments or obligation.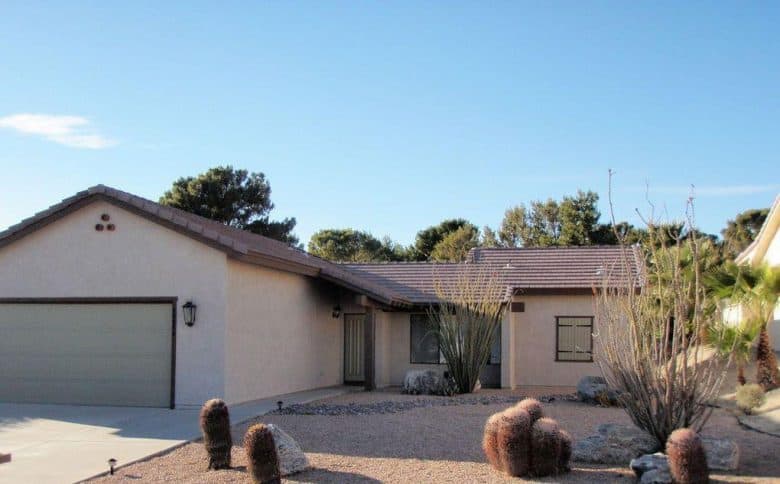 Do you Want to Sell your House Quickly in Desert Hot Springs, California? We are Ready to Make you an Offer Today!
We want to buy your house in Desert Hot Springs! Unlike realtors, we are not interested in listing your house; rather, we are interested in buying it directly from you. We have the experience, knowledge, and financial resources to buy your house fast. When you work with us, you do not have to worry about paying any closing costs, commissions, or any other fees.
Sometimes, it can be quite difficult to sell your house, but you don't have to worry about it anymore. We provide a quick, fair, and stress-free way for you to sell your house so that you can stop spending money on payments. Let us make you a cash offer that allows you to sell your house to us today.
Do not overthink the condition of your property at the moment or whether you have a shot at selling it on the market. We are all about buying houses in Desert Hot Springs, California even if the house needs heavy renovation. We are ready to evaluate your house and make you an offer right away. Ordinarily, buyers require that you fix your home before selling it; we require you to just have a house you are willing to sell. That is something you do not get every day, and definitely not from any realtor out there. We buy house in any condition . So feel free to contact us as soon you need to sell. We will acquire your home at a decent cash price in just about a week, then renovate and list it on the market ourselves.
Sell your home to us quickly. We are ready to buy your house for cash right away!
We are a Desert Hot Springs family owned business aimed at helping people who need to sell their homes and improving our neighborhood. We provide multiple options for people to sell their homes fast and we buy houses in California faster than any other company does. We only buy houses from sellers who are looking to sell their homes in this area.
We remove the hassle of annoying call centers and bureaucracy from the process of selling your home. We are the ideal buyers you should sell to when you need to sell your house fast for CASH without stress. Our friendly and professional team members provide the best solutions and are ever ready to go the extra mile for clients. We have successfully purchased numerous property in California since our inception. We have worked with people in different situations and we will be happy to inform you of what we have to offer.
We consider this community our home and see everyone in it as our friends and neighbors. This is why we focus on improving the quality of real estate in it and aim at building lasting relationships with the people in the community. Contact us today or complete the form above and we will reach out to you as quickly as possible. We can't wait to hear from you!
Sell your house fast in Desert Hot Springs, California at no extra cost and without stress.
Are you tired of owning a property that has become a burden to you? Do you have a busy schedule that does not permit you to prepare your house to sell on the market? Do you want to avoid the hassle and costs of selling your property the traditional way? Contact us today!
Selling your house does not have to be frustrating at all. We are ready to buy your house in California from you without any intermediaries or showings. You do not have to pay for any repairs or pay any commissions.
Operating a simple system works best for everyone. This is why we want to buy your house directly from you and make the cash payment to you when closing the deal. We buy houses in California and all parts of California; you don't have to worry about uncertainty when you sell to us.
Sell my house fast Desert Hot Springs, California, 866-333-8377.
Fill out the contact form to and we will contact you as soon as possible. We expect to hear from you soon.
We consider all sellers in all situations. We are interested in talking to you no matter your reason for wanting to sell. We pay cash and you can choose a date that is convenient for you to close the transaction.
The selling process we use ensures that the seller benefits and that the house is sold fast depending on the seller's preferences. Whether or not you find our offer suitable, we always ensure we part on friendly terms and we will always do my best to guide you to other options that may prove helpful in achieving your aims when such options are available.
Do you Need to Sell your House Fast in Desert Hot Springs, California? We Buy Desert Hot Springs, California Houses no Matter the Price Range, Condition, or Location.
BiggerEquity is in business to save homeowners from different types of distressed situations they can get into and make some modest profit from the deal. We are investors who specialize in helping homeowners regain their freedom from just about any burdensome situation they may be in, no matter the degree of complexity. You do not have to worry about paying any fees, realtor commissions, or upfront costs when you work with us. We simply give you the honest solution to sell your fast and resolve your problem.
WE PROVIDE THE EASIEST WAY TO SELL YOUR HOUSE!
The usual process of selling a house fast can get very stressful for most persons. However, we offer a stress-free process for you to sell your house quickly. Depending on our arrangement, we can visit your property for a short inspection or consult with you over a brief phone call and make you a fair cash offer right away. Once you accept our offer, we let you choose a closing date that will be convenient for you. Then you will get your check at the closing without further appraisals.
It is easy for us to meet you at you property because we stay in the area. This way, you will not have to slice up your schedule to arrange a meeting. Our honesty and straightforward approach to business is the reason residents of Desert Hot Springs hold us in high regard when it comes to selling houses quickly. We know your neighborhood well and go above and beyond to protect your privacy when you sell your house to us. You don't have to work with corporations that will stress you out.
We Buy Houses in California …
With a current population of 39,144,818 and growing, it's the perfect time to sell your house in California.
Since the beginning of time in 1850, folks have been selling their homes in California
Lawmakers in Sacramento, the capital of California, are always coming up with new laws in congress in order to save you money when selling your home.
Since 1854, Sacramento the capital of California, people have been selling their homes.
Can you believe California is 97200 square miles? Houses for sale galore!
The first step in selling a house is a Purchase Agreement between the Buyer & the Seller. Each state has an Official residential purchase agreement. In order to find the official document for use, visit the California realtor board page.
Fun Fact: Los Angeles is the second most populated city in the united states with almost 4 million residents!
Visit the California by following the link, California.
Check out the State Page of California for additional demographic information for California.
Sell My House Fast in Desert Hot Springs California
The city of Desert Hot Springs is considered to part of Riverside county.
Visit the Desert Hot Springs by following the link, Desert Hot Springs.
Check out the City Page of Desert Hot Springs for additional demographic information for Desert Hot Springs.
Desert Hot Springs is associated with these zipcodes: 92282, 92240, 92258
The coordinates for Desert Hot Springs are: 33.9550 latitude and -116.5430 longitude.
We buy in Riverside, in cities like Banning, Beaumont, Cathedral City and their surrounding areas.