Buying Homes in Homewood, Alabama
We are a real estate investment firm with an in-house associate that is a real estate solutions expert nicknamed BiggerEquity. We are also professional real estate problem solvers who specialize in helping homeowners in Homewood sell their property quickly whether it is ugly or in excellent shape. We have the skills and experience to resolve your problems and buy your Homewood house fast. Call BiggerEquity today to receive a great cash offer from one of our representatives.
We are ready to make you a fair cash offer for your house if you are looking to sell your house quickly in Homewood and close at a time that is convenient for you. Get started now, you have nothing to lose and a lot to gain.
You can sell your house in very simple and fast steps by contacting us today at 866-333-8377 or filling out your information in the form at the top of the page for us to contact you.
What Others Are Saying…
The testimonies of our stress-relieving home buying options are all over town. Ask anyone that has sold a house to us in Homewood, Alabama.
People sell their houses for various reasons including liens, tenant vandalism, fire damages, a divorce , foreclosure , and relocation. Whatever the case, we are that company and will offer you cash for your house in a couple of minutes. We can conclude the entire process in only a matter of days. Wait, you're worried that we may not like the house because it's ugly? Nah, we don't discriminate like that. We buy houses fast, vacant and occupied alike!
After we have looked at your property and done our due diligence, we will make you an offer on your home. It is important to remember that no matter the company you are using you have an option to accept or reject the offer.
Call 866-333-8377 and we'll have one of our representatives attend to your needs or fill out a quick sale offer form on this page. We are open to help you 24/7.
4 Easy Steps to Sell Your Home.
We have assisted countless homeowners looking to sell their homes.
We will call you to get the relevant information about your property and discuss the solutions available for you to get all the CASH you can from selling your house.
We can pay you a visit for your home valuation and you may get an offer from us to sell your property as-is while we are there. You do not need to spend a cent on repairs.
If you accept our offer, all parties will sign the contract and we will pay you the full amount in the offer within 30 days of the signing. We are responsive throughout (and after) every transaction so feel free to ask us questions you may have.
We are ready to buy your house quickly for cash no matter the condition.
We keep all information you give us about yourself and your property confidential. In addition, it is 100% up to you to accept or reject our offer.
We assure you that the transaction will be a quick and stress-free experience.
Sell your house the fast and hasle-free today by working with one of the top house buyers in Homewood.
You can get your money wired to you in less than a week.
Here's why you should not reject my offer to buy your house. I'm not some kind of buyer whose fancied or care about the color of paint, structure or how old your building is. I don't borrow money from a big bank that tells me what or where I can buy because I buy with cash. If we agree on a certain price, I wire the entire purchase amount directly into the escrow office. I promise to make the of selling your house fast and easy.
You might have estate agents turning you down because your house requires important repairs or you are in a negative equity position on your house. Selling your house in the same old fashion way can sometimes be tricky. Perhaps you don't have the equity to pay for real estate commissions out of the proceeds of the sale of your house.
Selling to a qualified local investor like BiggerEquity is a great choice if you are looking to sell fast without hassle.
We buy houses for various reasons.
A lot of people think that we only buy houses that have the hammer of foreclosure hanging over them, but this is not the case. We buy houses that are put up for sale due to a plethora of other reasons.
We provide immediate help to property owners in bad situations divorce, foreclose, death of a family member, troublesome tenants, and all others. At times, homeowners are not at liberty to carry out things that are typically needed to prepare a house for sale… if that describes you, just let us know about the property you'd like to sell off for a fast cash.
We are a real estate and investment firm that specializes in helping homeowners get rid of their unwanted houses fast. Unlike your normal realtors, we are problem solvers who can buy your house super fast with a fair cash offer.
Experience the Best Real Estate Transaction with us!
Our focus at BiggerEquity is to offer you the best real estate buying or selling experience you will ever experience before, during, and after a transaction. We give you a stress-free, efficient and fast online customer experience that is far superior to what our competitors have to offer.
Over the years, our team of real estate experts have closed some of the most complicated transactions on the market and acquired the experience to resolve almost any real estate issue you may be facing today. Irrespective of whether you want to buy your dream home or new investment property or you want to sell your investment property or your home, our objective is to provide a solution that will benefit you and us. We care about our clients and work with the utmost professionalism.
At BiggerEquity we have a Privacy Policy designed to protect your personal and property information when you work with us to buy or sell real estate.
Do you Want to Sell your House Quickly? We are Ready to Help you Today.
We Buy Houses!
Best Price, Minimum Stress
For most, the process of selling a house in Homewood can be a daunting process which can quickly get frustrating especially when you are dealing with fussy first time buyers who have a hard time getting the mortgage approval they need. You can avoid this hassle by selling your house to BiggerEquity without worrying about bank delays, repair costs, or any hidden costs.
We are Problem Solvers
Local Neighborhoods, Local Impact
The main goal of BiggerEquity is to sell solve the real estate problems of individuals in our local communities. We are the best chance you have at resolving your situation fast be it; divorce, foreclosure, late payments, relocation or any other issue. Even if you have no equity on your house, there is a chance that we can help.
We Get the Job Done Quickly
Close the Sale in a Matter of Days!
Do you want to sell your house fast and without hassle? As residential real estate investors, we are experts who can make you a cash offer for your house or come up with a purchasing strategy that ensures you sell your Alabama house for top dollar and close the deal fast so that you can focus on the more important stuff in your life.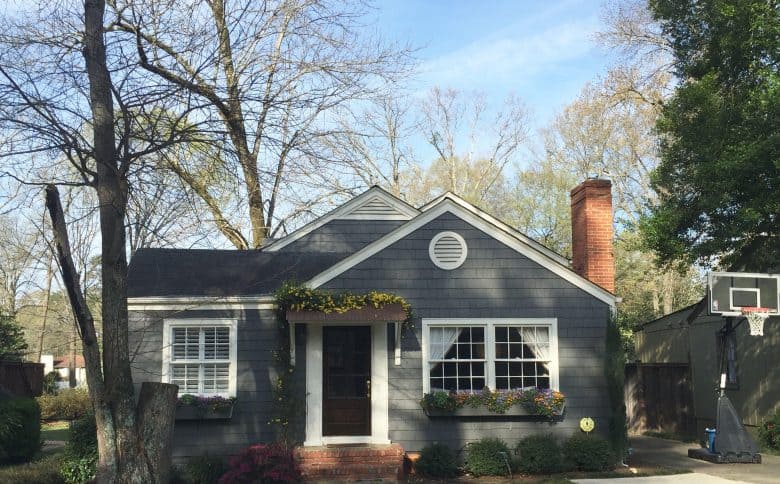 You can sell your property as quickly as you need to using this method.
Do you need to sell your house fast in Homewood for the best price? You have come to the right place! BiggerEquity will buy your house quickly through a professional, secure, and convenient process that will get you hooked in such a way that you will always want to work with BiggerEquity any time you need to sell any other property.
Have you been asking yourself "How do I Sell my House Fast?" Worry no more! BiggerEquity provides solutions for you to sell your house quickly irrespective of whether it is a loft, townhouse, or condominium. We offer the quickest, easiest, and most convenient way for you to sell your home.
Compared to rigid antiquated traditional methods of selling homes with realtors, BiggerEquity offers you a better alternative. At BiggerEquity, we are committed to helping you regain control of your situation. The SPEED, CERTAINTY, and CONVENIENCE we offer our clients remain unmatched in the industry.
How can you sell your house quickly in Homewood, Alabama ?
Fast, Free, No-Obligation Offer!
BiggerEquity is made up of a network of reliable real estate investors who are ready to buy your house for cash right away, regardless of whether your house is in perfect condition, trashy, or having probate issues. Whether your house has issues or you just need to sell your house for fast cash, one of our investors will make you an offer and close the sale in a matter of days.
Our real estate investors have years of home buying expertise and experience in Alabama to their names when it comes to repairs, foreclosure, probate, inheritance problems, and other legal issues. We are experts at handling clients and resolving problems. We buy houses in all parts of Alabama fast and without hassle.
We buy your house as it is and we also cover its repair costs, closing costs, and realtor fees through a secure transaction with BiggerEquity funds deposited in escrow. The solutions we provide are suitable for different categories so we have got you covered whether you are dealing with foreclosure, problematic tenants, moving, probate, or if your house is an inherited property.
We Buy Houses in Alabama …
With a current population of 4,858,979 and growing, it's the perfect time to sell your house in Alabama.
Since the beginning of time in 1819, folks have been selling their homes in Alabama
Lawmakers in Montgomery, the capital of Alabama, are always coming up with new laws in congress in order to save you money when selling your home.
Since 1846, Montgomery the capital of Alabama, people have been selling their homes.
Can you believe Alabama is 155400 square miles? Houses for sale galore!
The first step in selling a house is a Purchase Agreement between the Buyer & the Seller. Each state has an Official residential purchase agreement. In order to find the official document for use, visit the Alabama realtor board page.
Fun Fact: The biggest city in Alabama is Birmingham.
Visit the Alabama by following the link, Alabama.
Check out the State Page of Alabama for additional demographic information for Alabama.
Sell My House Fast in Homewood Alabama
The city of Homewood is considered to part of Jefferson county.
Visit the Homewood by following the link, Homewood.
Check out the City Page of Homewood for additional demographic information for Homewood.
Homewood is associated with these zipcodes: 35229, 35209
The coordinates for Homewood are: 33.4617 latitude and -86.8092 longitude.
We buy in Jefferson, in cities like Bessemer, Birmingham, Hoover and their surrounding areas.