Here's a Quick Way to Sell your Home
BiggerEquity offers real estate solutions to homeowners throughout Superior. As a family owned business, our main objective is to help investors and homeowners by creating solutions to their problem no matter the situation. We can help you even if you are having trouble selling your property, in the middle of foreclosure , or have another reason you have decided to sell your investment property.
If you work with us, you can benefit from the simple procedure we have put in place to facilitate the selling of your house in no more than three steps. Our "Sell my House Fast in Wisconsin" package is designed to help you sell your house no matter its condition. You do not need to bother yourself with reinvesting in your property through repairs when you can sell it as-is and move on. Unlike realtors, one of the many innovations we bring to the real estate atmosphere is that we want to help you sell your house fast without making you spend even a cent in the process. By selling your house directly to us, we can circumvent all that hassle and you can keep all the money from the sale of your house.
We can hand you a check for your house in less than 7 days after you accept our offer.
What Others Are Saying…
Receive an Offer Today if you need to Sell your House.
BiggerEquity offers the #1 stress-free, fast, and simple process of selling your home in Superior. We operate a process that is more practical than selling your home through a realtor because we buy your house for cash and we buy directly from you so you do not have to worry about paying commissions to the realtor. Once you have reached out to us, we will make you a no-obligation cash offer for your house and buy it as-is, so you do not have to worry about selling your house with a realtor.
For many years, we have offered real estate solutions to homeowners as a means of improving the lifestyle and standard of living in all the communities and cities we work. We have many years of extensive real estate knowledge, resources, and experience that enable us to provide a broad range of real estate solutions to homeowners with different needs.
In every situation, we work one-on-one with every customer with the utmost professionalism to ensure the transaction goes smoothly. We make cash offer to homeowners and directly purchase their homes thereby bypassing all the usual delays, and creating a very fast streamlined transaction instead. We encourage the ownership of homes and the revitalization of communities across the state by purchasing and re-developing single and multi-family properties in all parts of the state. Our goal is to generally improve people's standard of living and rejuvenate their communities by improving the quality of housing available to them.
We Buy Houses in an around Superior for Cash!
SELL YOUR HOUSE IN Superior, Wisconsin FAST FOR CASH NO MATTER THE CONDITION.
Our company buys houses across Superior no matter the condition or your situation. We are ready to buy your house and cover all the closing costs on the deal irrespective of whether you are in debt or facing foreclosure.
We Have Bought Hundreds of Houses in the Past
Over the years, we have been buying houses in Superior and this experience has equipped us with the knowledge of how the market works. We have seen it all, and know every single step of the process as well as the right techniques to ensure your house gets off the market fast. We can also handle all the paperwork for you. If you have chosen to work with us, you can be confident that you have chosen to work with house buyers who know what to do.
Contact BiggerEquity today at 866-333-8377 if you need to sell your house fast because time is running out on you. We hold first place among trusted property acquisition teams all over the country and we buy homes in Superior and help resolve real estate problems of Superior homeowners and homeowners in other parts of the US.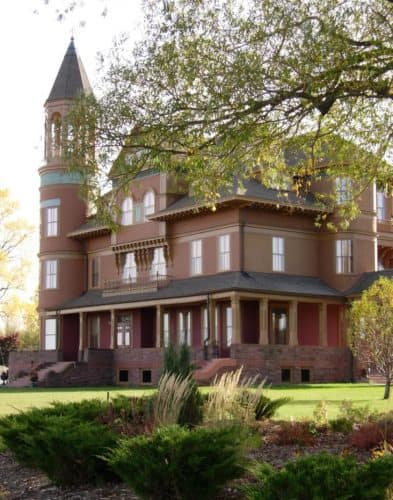 WE WANT TO BUY YOUR HOME NO MATTER THE LOCATION, CONDITION, OR SIZE.
FAST OFFER AND CLOSING DATE
We are among the few Superior home buyers that have no problem working round the clock to ensure you achieve your goals any time you need to sell your house. We are ready to make a fair offer for your house and buy it quickly exactly as it is. We operate a simple and straightforward method of buying homes so the sale of your home will be fast and easy, and will handle all the paperwork.
NO COMMISSIONS!
We are the actual buyers of your home, not representatives. Therefore, you will NOT PAY ANY COMMISSIONS when you sell to us. We focus on finding a win-win solution that will benefit everyone and make the transaction a fast and stress-free process for you. Contact us to learn more.
WE ARE REAL ESTATE INVESTORS
We are a real estate investing company with interests in buying, selling, and renting homes. We are not real estate agents or brokers, rather, we want to buy your house directly from you but it is also fine if you are already working with an agent and wish to sell to us. One major goal of our business to improve the communities where we work by purchasing and redeveloping houses. Kindly contact your local real estate commission today to find out more about us.
We are house buyers.
BiggerEquity helps homeowners and business owners sell their property through a fast and simple process. While conventional real estate sales usually take months to close and incur numerous expenses such as repair costs, multiple showings and inspections, and agent fees, our company, on the other hand, closes sales in as little as 7 days (1 week). We always provide home sale solutions that make the sale simple and fast!
We are expert home buyers in Superior that put your interests first. We are the best choice if you need a buyer that will keep their promise of buying your house without delay. Our record of accomplishment is reflected by the 5 star review we have on Yelp and our A+ BBB rating.
If you need a fast way to sell your property in Superior without getting caught up in a drawn out process like the type that usually happens when you list your house, then contact us today! We will work fast to make you a no-obligation CASH OFFER and close the deal at a time that is convenient for you. Additionally, you do not have to pay any extra fees, or endure the stress of open houses. What you get by working it us is a quiet and fast sale as-is.
Do you Want to Sell your House fast in Superior, Wisconsin? Contact us Now to Tell us about your Situation and Goals.
We are a group of real estate investors based in Superior who have dedicated our time to creating a range of attractive programs to buy houses in the Superior area. We are the ideal choice for anyone who is looking to sell his or her house in Superior without having to deal spend his or her personal money in the process. The four steps below summarize the entire process.
Our commitment to doing things right has made BiggerEquity one of the foremost real estate companies in Wisconsin. Although we offer property-listing services, our focus is NOT to provide the same services that real estate agencies do. Rather, our goal is to buy your house and pay you cash! Give us a call today to sell your house for the best price with minimum stress.
Irrespective of the condition or location of your home, or your condition, we will give you a free home valuation service and then make you a no-obligation offer to buy your house. These are just some of the benefits of selling your house to us.
You don't have to wait a terribly long time or part with ridiculous agency fees before selling your house in Superior, Wisconsin
The service we provide beats a real-estate agent by a long shot. With an investor you don't even have to clean your house, you can also leave your stuff and they don't care a bit! They'll dispose of it for you. They will also pay all the closing cost. They also would keep you from paying the commission you would pay if you used a Realtor. This is a win-win for everyone because the investor gets a deal and you won't have to pay anything. You just get yourself a huge pay-day! How awesome can that be?!
Some homeowners don't have the luxury of time to wait for months before their houses get sold. This is due to a number of reasons ranging from the urgent need for cash to the impromptu circumstances that birthed their intention to sell. Such homeowners come to us for relief every other day, and we never fail to buy their houses from them at prices that they are comfortable with. If you're in a similar situation, we can relieve you as well. We can buy your house outright without bugging you with agency or renovation fees that you're not in the mood for.
All closing cost on us! You are totally free from real estate commission nor will you be asked to handle the repairs – we buy in "as-is" condition.. Even when you are late on taxes, we will handle that. This way you save thousands of dollars.
It Takes Less than One Hour for us to Buy your Home.
There are many factors to consider before choosing an option to sell your home. For instance, you may need to consider the option of selling by yourself or working with an agent and how much time it will take to sell your home. Selling your home fast requires that you abandon the two options mentioned above. The best option for you in this case is to sell your home to a real estate investment company like BiggerEquity.
The majority of homeowners who wish to sell their homes use traditional methods of selling through realtors. However, this isn't always the best option for all homeowners especially those looking to sell their house to avoid foreclosure, move out of town after a divorce, or facing bankruptcy. When getting your home ready for the market, a realtor will definitely point out the face-lifts, repairs, and renovations you need to make in order to increase the appeal of your home. Effecting these changes could incur expenses that can quickly run into thousands and you may not be willing to spend any money on the house you are looking to sell. Additionally, you will have to keep an open house for some time to facilitate showings to potential buyers and this can be very stressful to keep up. Another important detail to consider is how current market conditions could affect how quickly you sell your home. Realtors do not control market conditions, so your house may end up sitting on the market for many months before being sold. Selling your home via realtors on the local market is not the best solution if you need to sell your home quickly.
While selling your home by yourself may come across as a good idea to you; you need to ask yourself if you really know what you are doing. Otherwise, you may end up making your situation worse than it already is because selling your home on the real estate market is not as simple as it seems. For one thing, you may end up dealing with one disappointment after another because of potential buyers who back out of the deal at the last minute after making you spend thousands on repairs and upgrades to your home. Selling your house buy yourself has similar downsides with selling your home through a realtor. The difference is that, when selling by yourself, you end up spending all the money and doing all the work. Moreover, you may have to wait for an excessively long period before selling your home on the market and this may not suit your schedule if you have no time to spare. What you need is a faster alternative.
We Buy Houses in Wisconsin …
With a current population of 5,771,337 and growing, it's the perfect time to sell your house in Wisconsin.
Since the beginning of time in 1848, folks have been selling their homes in Wisconsin
Lawmakers in Madison, the capital of Wisconsin, are always coming up with new laws in congress in order to save you money when selling your home.
Since 1838, Madison the capital of Wisconsin, people have been selling their homes.
Can you believe Wisconsin is 68700 square miles? Houses for sale galore!
The first step in selling a house is a Purchase Agreement between the Buyer & the Seller. Each state has an Official residential purchase agreement. In order to find the official document for use, visit the Wisconsin realtor board page.
Fun Fact: All the natural lakes in the state of Wisconsin resulted from glaciers
Visit the Wisconsin by following the link, Wisconsin.
Check out the State Page of Wisconsin for additional demographic information for Wisconsin.
Sell My House Fast in Superior Wisconsin
The city of Superior is considered to part of Douglas county.
Visit the Superior by following the link, Superior.
Check out the City Page of Superior for additional demographic information for Superior.
Superior is associated with these zipcodes: 54880
The coordinates for Superior are: 46.6940 latitude and -92.0823 longitude.
We buy in Douglas, in cities like and their surrounding areas.