Need to sell your house now? Contact us at 866-333-8377.
Pricing their homes is a major reason why most people hire real estate agents.
The most accurate and difficult method for price your home is to compare it to the prices of similar homes on the market, but this can be time-consuming and take away from other tasks.
Even with thorough research on the market value, pricing your home can still be one of the most challenging aspects of selling it."
What Others Are Saying…
Looking for a Solution to Your Real Estate Issues in Spokane Valley, Washington? We're Here to Assist!

"Assisting individuals in selling their homes quickly in Spokane Valley is our primary mission. You shouldn't have to constantly worry about how to sell your home. If you accept our fair cash offer, you can sell your house to us in as little as 7 days and concentrate on more important aspects of your life. Regardless of your home's current condition, you don't need to make repairs or clean it before selling it to us.
We buy houses, whether they're in good shape or not. Over the years, we've purchased many homes like yours, and we won't stop now because we understand how challenging it can be for people dealing with real estate issues. Whether you're concerned about managing an inherited property, probate, multiple heirs, or title issues, BiggerEquity investors are ready to purchase your house.
We collaborate with brokers who don't publicly offer discounts, so you can expect agents to treat you the same way they treat everyone else. You can now securely and discreetly save money without jeopardizing your deal. Since 2014, countless people have saved millions through the commission service we offer sellers and the discreet closing incentives we offer buyers.
BiggerEquity offers flexible property-buying services, including:
We can arrange owner financing. As a property owner, this will help you circumvent high taxes on sales without affecting your return on investment.
We collaborate with property owners to renovate their property.
Collaborating with owners to construct brand new homes.
Do you have a house in Spokane Valley, Washington? We will purchase it immediately without delay.
Our cash offers take less than 24 hours. Most times at BiggerEquity, a representative will contact you the same day. All we need from you is to input your address, and you will have a cash offer in less than 24 hours. If you need to sell your house fast , you can actually select from our 24-hour option to as little as 7 days. Don't worry though, if you are not in a hurry we can work with any time frame you desire.
We are the fastest way to sell your property without the procedures involved in dealing with realtors (which do not even produce results most times). There is no middle man or marketing needed with us because we buy your home in a jiffy!
If this is you, you are definitely in good company. Because this write-up is designed to provide the most effective way of selling your house… boycotting all the problems and challenges along the way. You'll be getting all this in the form of a professional house buying company.
Are you Looking to Sell your Fixer-Upper Quickly?
Are you tired of pouring endless money into your fixer-upper? Sick of dealing with repairs that never seem to end? Sell your fixer-upper to BiggerEquity now and free yourself from the burden. We are ready to buy your house AS-IS, regardless of its condition.
Do you need to sell your house quickly? No matter where it's located in the US, its price range, or its current state, we can buy it fast. We tailor our offer to your specific needs and property condition, typically providing you with an all-cash offer within 24 hours. We're interested in various types of properties, including condos, residential buildings, townhomes, and multi-family units. However, we do not buy timeshares, hotels, commercial properties, or rental communities.
Selling your house through a real estate agent can be frustrating, especially when you need fast cash to stop mounting expenses. Many house buyers might try to take advantage of your situation, knowing how desperate you are. We're not like those buyers who profit from your problems; we're here to genuinely assist you. BiggerEquity is your solution if you want to sell your house fast."
Whether you want to buy or sell a home, we're here to fulfill your needs!

"Whether you're looking to sell your home or buy your dream home, BiggerEquity is the right place for you. We're a team of experts in a local real estate investment company specializing in selling and buying homes in every part of Spokane Valley.
We offer simple real estate solutions that help Spokane Valley homeowners avoid situations such as bankruptcy, foreclosure, and other forms of litigation. Depending on our arrangement, we can provide instant relief from debt.
Unlike real estate agents and their affiliated agencies, we offer fast and practical assistance to homeowners and individuals looking to buy homes. Instead of listing your home like realtors do, we'll buy your home directly from you.
I need to sell my Spokane Valley, Washington house quickly!
re you considering selling your house? Look no further! We specialize in purchasing homes, including those that others may consider unsightly. Selling your house can be a daunting task, but we make it easy and stress-free. Our team of home investors is here to guide you through the process. Need to sell your house quickly? We've got you covered. Whether you want to sell your house for cash or need assistance selling your home online, we are your go-to solution. Don't let the challenge of selling your house hold you back. Contact us today and discover how we buy houses fast, providing you with a fair offer that suits your needs."
Feel free to provide more paragraphs or specific content you'd like to be rephrased, and I'll be happy to assist further.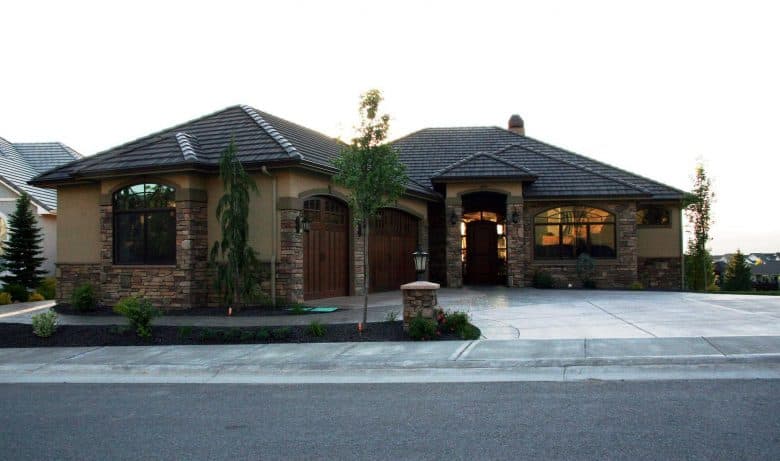 Curious about the reasons behind our cash home buying process?
Your Spokane Valley property is an ideal candidate for our quick purchase! No need for any repairs or fixes. You'll receive your full payment within 5 days or less after accepting our cash offer.
The time frame you choose for the sale is an important factor in our evaluation process. Opting for a shorter time frame, whether it's a few days, weeks, or months, increases your chances of selling your house quickly.
Still wondering how to sell your house fast without worrying about repairs or closing costs? That's our specialty, and we're here to assist you. Give us a call now at 866-333-8377.
We purchase houses all over Spokane Valley, Washington, regardless of the price range. You can get a cash offer for your house from us today. Here's how the process works:

"If you're in need of selling your house, you can avoid the burden of dealing with an unwanted property by allowing us to buy it today. We buy houses throughout Spokane Valley, regardless of the house's condition or your situation. Whether you're going through divorce, dealing with probate on an inherited property, facing foreclosure, or have a problematic rental property, we can assist you.
The thought of selling your house can be intimidating, especially considering the time and effort required to prepare it for the real estate market. Many homeowners, like yourself, may not have the time to invest in this process.
Selling your house with an agent often comes with numerous challenges. You'll need to maintain a clean home and invest money in repairs to ensure it sells for a good price. Finding a reliable agent who can deliver on their promise to sell your house quickly can also be a challenge, not to mention the complex paperwork and processes involved. Instead of risking uncertainty and hoping for a slightly higher sale price, selling to us provides certainty about how much you'll receive for your house.
With us, you don't need to worry about listing your house, paying agent commissions, enduring long waiting periods, or covering repair costs. There's no need to clean your house or host multiple showings before selling. We specialize in simplifying the process for you, whether your house is occupied by tenants, requires significant repairs, or if you need extra time before moving. We'll purchase your house directly from you and provide the flexibility you need, unlike most buyers who have strict move-in dates
We Buy Houses in Washington …
With a current population of 7,170,351 and steadily growing, it's an opportune time to consider selling your house in the state of Washington. Home sales in Washington have been happening since its inception in 1889.

In Olympia, the capital of Washington, lawmakers are continually working in congress to enact new laws aimed at saving you money when you decide to sell your home. This tradition of selling homes in Olympia dates back to 1853.

Did you know that Washington boasts a vast area of 16,700 square miles, providing ample opportunities for houses to be bought and sold?

When it comes to selling a house, the initial step involves a Purchase Agreement between the Buyer and the Seller. Each state typically has an Official residential purchase agreement, and for Washington state, you can find the official document on the Washington Realtor Board's website.

Here's a fun fact: Washington is the only state in the U.S. named after a president. If you'd like to learn more about Washington, you can visit the state's official website by following this link: Washington.

For additional demographic information about Washington, you can check out the State Page of Washington.
Sell My House Fast in Spokane Valley Washington
The city of Spokane Valley is located in Spokane County.
For more information about Spokane Valley, you can visit the Spokane Valley page.
If you're interested in additional demographic information for Spokane Valley, check out the City Page of Spokane Valley.
Spokane Valley is associated with several zip codes, including 99206, 99016, 99212, 99216, 99037, 99211, 99213, and 99215.
The coordinates for Spokane Valley are approximately 47.6625 latitude and -117.2345 longitude.
We also buy properties in Spokane and other surrounding areas.