Is there a better way to sell my house?
BiggerEquity offers cash for houses regardless of whether the house is in good condition. We buy and close through a fast process so you do not have to worry about being unable to sell your house fast because it is not in good shape . We will offer you a fair price for your house and you do not have to worry about covering the closing costs or paying commissions when we buy from you.
Waiting for months to sell your house can be exhausting and stressful, but you do not have to go through all that trouble when you sell to us. We possess the experience and resources to ensure you sell your house in a way that will be beneficial to you and us.
No matter the condition of your home, BiggerEquity offers you a simple and fast solution to sell it. We can make you a fair all cash no-obligation offer in a matter of hours.
What Others Are Saying…
Sell your property as fast as you need to sell it.
BiggerEquity is a unique home buyer. Get a fair all-cash offer from us in as little as 24 hours after you fill out and submit the property information form below. We will buy your house and close according to your schedule. It doesn't matter if your house needs major renovation or whether you can't afford the repairs; we will cover the repair costs so you don't have to worry about a thing. We pay cash for houses in Olympia and can close within a week since we do not depend on traditional bank financing.
We provide real estate solutions for all categories of property owners no matter their situation. It doesn't matter if you are dealing with an impending foreclosure , the loss of a relative, divorce , or a problematic rental property. We buy houses in all parts of Washington and neighboring parts. We've got you covered even if your busy schedule will not allow you to get your house ready to sell on the market. Contact us now to sell your house without difficulty.
Multiple options are available to any homeowner who is looking for a quick way to sell a home in the shortest timeframe depending on the needs of the seller. Contact BiggerEquity now or visit our website and fill out the basic information about your property as well as your contact details to receive a free quote on your home from us in as little as 24 hours.
We Buy Houses in an around Olympia for Cash!
BiggerEquity is the perfect solution for every problem that affects buying properties.
Buying a house should be an easy process, and BiggerEquity can help to ensure this. Our no-qualifying lease purchase program makes it possible for you to personally experience what it feels like to live in a house or neighborhood of interest before paying for it (if you're still interested). Whether you are looking to buy a house or rent while for a while, you can browse through our available options or call us at 866-333-8377 to discuss your house viewing preferences.
Once you accept the cash offer for your house, choose a closing date that work best with you. No rush! We work around your schedule to ease the process.
Once you accept our cash offer on your home, we handle all the stress involved in selling it. We are available 24/7. We will guide you through the fast home sale process and we close at a reputable local company.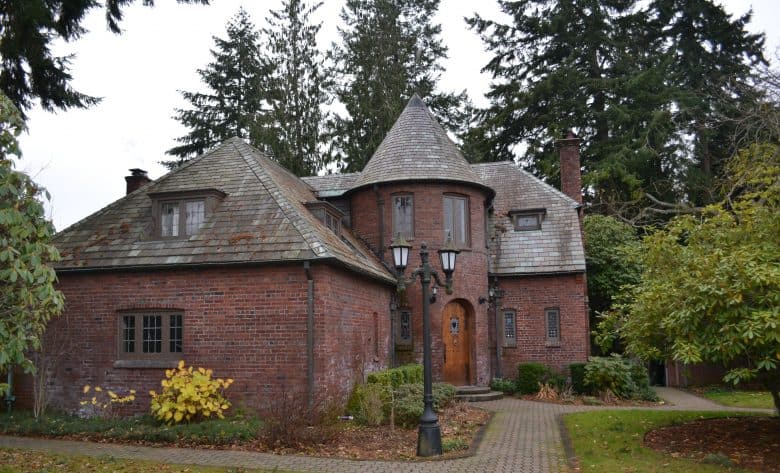 A Simple Method to Selling your House without Spending Money.
We have got you covered no matter your reason for choosing to sell your home or wanting to sell without a real estate agent. A lot of people have managed to sell their homes without an agent.
Realtors list your home and typically charge 4% to 7% of the amount you sell your house as commission. With luck, your house will not have to sit on the market for months before it sells. Alternatively, you may have to wait for very long before selling your property making the costs and duration incompatible with your timeline and budget if you need to sell fast.
If you lack the time to do this but need to sell your house fast, we've got a solution for you. BiggerEquity will buy your home for cash without making you pay for repairs. You won't have to worry about showing your house to other buyers; we can close fast within seven days and pay you in cash!
How Reputable are "We Buy Houses" Companies?
Most people that work with us want a quiet, simple, and fast home sale. Usually, they prefer not to work with agents because they do not want to pay any commissions nor invest money in home repairs before selling their houses. However, this option is not always as easy as it seems.
We want to buy your house! We buy houses throughout Washington and we can offer you the best service whether it is speed or ease you need in selling your house. We provide the easiest and fastest home sale service.
We will buy your Washington property exactly as it is, irrespective of its condition. Whether your Washington house is in bad shape and in need of major repairs that you cannot afford does not matter. We will buy it as-is for cash and close the deal within a few days without any inspections. We have the financial resources to pay you in cash so you do not need to wait for several months before receiving payment for your property or worrying that the sale may fall through. Finally, you can sell off your property that has become a burden to you so that you can regain your peace of mind. Simply fill out and submit the property information form below to receive a fair cash offer for your house in the next 24 hours or less. Our method of buying houses is fast and we pay cash. Apart from these two very attractive reasons that can motivate you to sell your house to us, there are some other reasons.
We Buy Houses Fast. This is why you Should Sell your House to Us.
We offer real estate investors huge discounts on investment property we have previously bought in the area. We buy new property all the time so we always have some available for you.
Our company gets the best deals and discounts from those looking to sell property in this area even before other property buyers in the area hear about these deals.
We operate easy and are straightforward. Our exceptional marketing skills allow us to buy real estate property at great discounts and then offer you the property at an even more amazing discount compared to current market prices.
Will we buy all Olympia, Washington homes fast?
But of course! Isn't that what we're here for? Whatever the condition or damage, we will buy that home from you as long as that is what you want. We buy houses fast; any time, any day!
We can help you in several ways, including… avoiding foreclosure, divorce, relocating , inherited an unwanted property, own a vacant house, upside down on your mortgage, behind on payments, owe liens , downsized and can't sell your house, needs repairs you can't pay for, fire damaged , bad rental tenants, and more.
Just in case you prefer to talk to one of our team members before submitting your property information, give us a call today at 866-333-8377.
A Quick, Simple, and Free Way to Sell your Home Instantly.
BiggerEquity connects real estate investors with homeowners looking to sell their house fast in any part of the country. For more than 6 years, we have invested in real estate and building technology and this puts us at the top in the Olympia real estate market.
Don't fall for the gimmicks of imitation sites. BiggerEquity has succeeded in this sector due to our experience and quality services. Unlike "We Buy Houses" companies that are in business today and nowhere to be found tomorrow, we have been buying homes in Washington for over a decade making us one of the biggest home buying companies globally.
We make it simple for you to sell your house through our program in as little as 9 days. Sometimes, we can buy your house the very day you reach out to us. Contact us today to get a quick offer for your home. Let us buy your house quickly.
We Buy Houses in Washington …
With a current population of 7,170,351 and growing, it's the perfect time to sell your house in Washington.
Since the beginning of time in 1889, folks have been selling their homes in Washington
Lawmakers in Olympia, the capital of Washington, are always coming up with new laws in congress in order to save you money when selling your home.
Since 1853, Olympia the capital of Washington, people have been selling their homes.
Can you believe Washington is 16700 square miles? Houses for sale galore!
The first step in selling a house is a Purchase Agreement between the Buyer & the Seller. Each state has an Official residential purchase agreement. In order to find the official document for use, visit the Washington realtor board page.
Fun Fact: Washington state is the only state that is named after a president
Visit the Washington by following the link, Washington.
Check out the State Page of Washington for additional demographic information for Washington.
Sell My House Fast in Olympia Washington
The city of Olympia is considered to part of Thurston county.
Visit the Olympia by following the link, Olympia.
Check out the City Page of Olympia for additional demographic information for Olympia.
Olympia is associated with these zipcodes: 98501, 98502, 98506, 98504, 98507, 98508
The coordinates for Olympia are: 47.0417 latitude and -122.8958 longitude.
We buy in Thurston, in cities like Lacey and their surrounding areas.