The circumstances surrounding why you want to sell your house are not strong enough to stop us from buying it fast for cash.
We know that selling a home can be really stressful and is a very time consuming task that many homeowners do not look forward to because of their tight schedules. Most times, these homeowners are not able to go through the necessary processes to get a house ready for sale.
We offer specialized service which generates win-win solutions to most real estate related problems that other dealers are too skeptical to touch. We can buy and pay in cash or adopt other options which include lease purchase or handling the mortgage.
We take care of all the required paperwork, make all the necessary arrangements, and close our property deal with you in 7 days or less, depending on what you want.
What Others Are Saying…
Are you Looking to Sell your Home with a Reverse Mortgage Quickly?
As a homeowner in Mount Vernon, you may have taken out a reverse mortgage to benefit from the equity you have on your investments. Alternatively, you may have inherited a home in reverse mortgage. BiggerEquity can help if you have decided to sell your property. We buy homes as-is irrespective of the condition of the property and you won't spend money on commissions or closing fees.
Reverse mortgage is unlike regular mortgage programs. Being a non-recourse loan, the lender cannot hold you or your heir(s) responsible for deficiencies above the sales price of your home. However, trying to sell your property by listing it on the market may cause a lot of delays and uncertainties since you don't know for sure, if you will sell for a price that is beyond the mortgage balance. You do not have to owe more than your house is worth or find yourself in the middle of a foreclosure because you defaulted on the terms of your reverse mortgage.
You probably think there is a catch to selling your house for cash if you haven't taken time to look into it. However, we are ready to answer any additional questions you may have and clarify every detail for you.
Some Situations that Motivate Good Folks to Sell Their Houses.
Relocating due to a new job, transfer, or deployment is one of the most common reasons that people sell their houses quickly.
In the absence of prenuptial agreements, couples who are going through divorce have to share their assets and this may force them to sell their house if they are unable to reach an agreement on who gets to keep the house.
Job Loss: Job loss can result in your inability to keep mortgage payments current and could force you to sell.
Crime Rate: Some families sell their homes and move to other neighborhood due to the recent increase in crime rate.
Why sell your house to us?
Read on to find out more if you need to sell your home in Mount Vernon as-is.
Why should you sell your house to BiggerEquity? Selling your house to us has several benefits if you are thinking, "I need to sell my house fast." We are experts at collaborating with homeowners to come up with cash offers for their homes quickly no matter the condition of the house. When you work with us, you do not have to renovate your house before selling it, so give us a call today! BiggerEquity aims at helping you sell your house in Mount Vernon quickly for cash because, we buy houses for cash. We have what it takes to ensure that you sell at your desired price and that the sale is a fast one.
Take advantage of how fast we are able to buy your house now! The regular potential buyer normally spends weeks deciding whether they will be staying in your property for a long time or whether they can squeeze out the extra cost of repair. With us, however, none of these is a hindrance. We won't be living in your home, rather, we will remodel it and put it up for sale. We can pay you cash to speed up the process if you agree to sell your home to us. You can sell your Mount Vernon home pretty fast to us as we do not need to worry about getting bank loan approvals; we are cash buyers! Contact us now if you are currently looking to sell your house in Mount Vernon for a chance to cash out on your house in 10 days or less.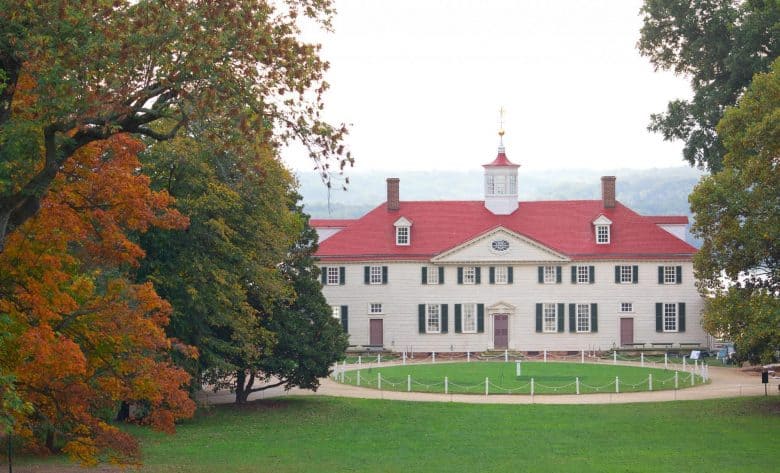 Are you Going through Foreclosure but Wish to Keep your Home? There's a Great Chance we can Help!
BiggerEquity is a reputable home buyer based in Mount Vernon. We have been in business for years and have bought homes with different degrees of foundation damage all along. You don't have to pay huge sums for repairs. Let us make you an offer for your house right away and close on it in a week. We will cover the repair cost and you won't pay a dime in commissions, fees, or closing costs.
Our #1 aim is to connect with you, and understand your situation as well as your reasons for deciding to sell your house before we move to buy your house. This is because we genuinely want to help. Depending on your situation, we may be able to offer you solutions that would help you keep your house. Honesty and transparency are the guiding principles in all our transactions so we are ready to answer any questions you may have about the way we work, as well as how we buy houses and the entire process of how we sell houses. Contact us to discover how to avoid foreclosure or learn more about BiggerEquity today.
Being able to help people in the community we work in is a great source of happiness for us because it gives us the chance to make our neighborhoods better – one house at a time. We are dedicated to moral practices and good citizenship because nothing makes us more successful as business owners than the productive lives we enjoy as social and environmental stewards.
WE WANT TO BUY YOUR UGLY HOUSE | HERE IS AN ALTERNATIVE WAY TO SELL YOUR HOME QUICKLY
Many homeowners worry about how to free themselves from the burden of unwanted mortgage so they come to us for advice on how to solve this problem. While selling your house for cash might be very tempting at the moment, it may not be the most practical solution to your problem because factors like the mortgage amount have to be considered. More practical options that are mutually beneficial to the buyer and the seller such as Subject-To property transfer might be better alternatives.
How Subject-To property transfer arrangement works is simple. In such an agreement, the seller transfers the deed of the property to the buyer and the buyer takes possession of the property and becomes subject to the seller's mortgage payment instead of paying cash remittance. Both the buyer and the seller benefit from this kind of arrangement because while the buyer takes possession of the property without having to take a loan from any financial institution. The seller benefits by not having to bear the burden of mortgage payments that he is unable to handle at the moment. The improved credit score results is one of the biggest benefits the homeowner derives from this transaction since the buyer continues to pay the mortgage and the buyer can sell the house fast and breaks free from the cost of repairs.
Subject-To agreements have attractive benefits for the seller and the buyer but there are some risks that should be carefully considered before committing to a Subject-To agreement. Firstly, upon learning about the deed of transfer on the property, the mortgage lender may demand the immediate payment of the loan (in full). Secondly, if the buyer falls behind on the mortgage payments, the lien holder may move for foreclosure or repossession immediately and this will negatively affect the buyer's credit rating. However, incidents like these rarely occur.
Need to stop foreclosure in Mount Vernon, Washington? Sell your home while there is still time.
Would selling my house help me avoid or stop foreclosure? In most cases, the answer is yes. You can sell your house to avoid foreclosure and save your credit in the process. You could be facing foreclosure because your mortgage is underwater but what is the first step to take in such a situation? Is your decision guided by the right information?
Foreclosure is a legal action taken by a mortgage lender seeking to collect on the full amount a homeowner or property owner who is unable to keep his or her mortgage payments currently owes.
A few options are still available to you whether you are in pre-foreclosure or have been served a foreclosure notice. At best, some of these options may be able to help you avoid foreclosure or avoid damage to your credit. Contact us today to learn more if you wish to avoid foreclosure.
Let us buy your house fast for cash.
BiggerEquity is in the business to assist homeowners irrespective of their situation. What this means is that we can help you no matter your situation. Whether you are struggling to avoid foreclosure, going through a divorce, or owe liens; we will buy the house. We assist homeowners who have inherited a house, owners of vacant property as well as owners who have a hard time selling with realtors because of repair costs.
In simple terms, we are ready to offer you a fair deal if you own property you want to sell quickly and ensure you get your cash in a matter of days too.
Do not let the state of your Mount Vernon, Washington house stop you from selling. We can buy your house and close on it within 10 days.
Searching for a Mount Vernon, Washington real estate agents or Realtor? Did you know we buy houses in Mount Vernon, Washington fast!
Real estate investors exhibit much of a maverick personalities. Majority of them are fiercely independent and extremely stubborn. They are always two steps ahead, thinking outside the box. Most good ones I know of have a knack for being able to quickly analyze a deal and pull the trigger.
Realtors on the other hand are an interesting group. I refer to them as "the guardians." They are restricted fellas who love to play by the rules and find it difficult to be creative. Though not all but many of them are like this. The better ones have the ability to put their ego aside and get a deal to the closing table.
Contacting BiggerEquity is 100% free. Reach out to us today and have us visit your house to see it and make you a cash offer in 24 hours or less.
We Buy Houses in Washington …
With a current population of 7,170,351 and growing, it's the perfect time to sell your house in Washington.
Since the beginning of time in 1889, folks have been selling their homes in Washington
Lawmakers in Olympia, the capital of Washington, are always coming up with new laws in congress in order to save you money when selling your home.
Since 1853, Olympia the capital of Washington, people have been selling their homes.
Can you believe Washington is 16700 square miles? Houses for sale galore!
The first step in selling a house is a Purchase Agreement between the Buyer & the Seller. Each state has an Official residential purchase agreement. In order to find the official document for use, visit the Washington realtor board page.
Fun Fact: Washington state is the only state that is named after a president
Visit Washington by following the link, Washington.
Check out the State Page of Washington for additional demographic information for Washington.
Sell My House Fast in Mount Vernon Washington
The city of Mount Vernon is considered to part of Skagit county.
Visit Mount Vernon by following the link, Mount Vernon.
Check out the City Page of Mount Vernon for additional demographic information for Mount Vernon.
Mount Vernon is associated with these zipcodes: 98274, 98273
The coordinates for Mount Vernon are: 48.4203 latitude and -122.3114 longitude.
We buy in Skagit, in cities like and their surrounding areas.