Need to stop foreclosure in Lehi, Utah? Sell your home while there is still time.
Would selling my house help me avoid or stop foreclosure ? In most cases, the answer is yes. You can sell your house to avoid foreclosure and save your credit in the process. You could be facing foreclosure because your mortgage is underwater but what is the first step to take in such a situation? Is your decision guided by the right information?
Foreclosure is a legal action taken by a mortgage lender seeking to collect on the full amount a homeowner or property owner who is unable to keep his or her mortgage payments currently owes.
A few options are still available to you whether you are in pre-foreclosure or have been served a foreclosure notice. At best, some of these options may be able to help you avoid foreclosure or avoid damage to your credit. Contact us today to learn more if you wish to avoid foreclosure.
What Others Are Saying…
Do you wish to sell your house quickly in Lehi, Utah? We are ready to buy your house within 30 days.
BiggerEquity buys houses for cash in all parts of Lehi. We can make you a cash offer in as little as one hour to enable you sell your home quickly.
We remodel houses and sell/lease them to other homeowners after we buy them. This is an essential part of our portfolio as an investment company. At BiggerEquity, we owe our accomplishments to the quality relationships we have built over the years and our professional approach to buying and selling quality houses. Most properties we buy are less than desirable at first but we take it upon ourselves to re-develop them and then we proceed to buy and re-model other properties in the neighborhood to give the entire neighborhood a face-lift and improve the standard of living in the community.
Get a free quote form us right away! If it is okay with you, we can arrange for a member of our team to visit your Utah home to conduct a free inspection after which you will get an offer from us. We can close the sale quickly in as little as 7 days if you accept our offer.
Why Work with Us?
We are committed to providing the best service to every seller, irrespective of the situation.
We offer you a range of alternative options for selling your house.
We are experts at providing innovative win-win solutions.
Easily sell your house without hassle, commissions, or delays.
Need to trade your house in Lehi, Utah for cash as fast as possible?
We close very fast and make a cash payment to you within hours or a few days after you contact us.
The main reason we are in business is to rebuild the communities in which we live, work, and play. Every day, we make it our business to find houses in our neighborhood that are in distressed conditions and restore them to a good state.
If you are looking to buy a newly renovated and affordable home on the market, you have come to the right place.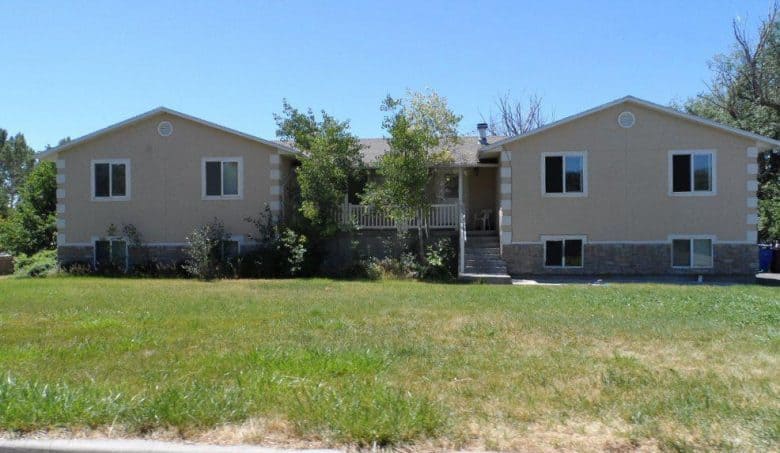 Homeowners never regret selling to us.
Our adverts do a great job at capturing what we do, but a personal encounter will completely blow your mind! You can bank on every promise we make to you on the phone, via email, or in person. So why not give it a shot already? For now, we serve homeowners in Lehi, Utah and the surrounding areas.
As with every effective business that pays close attention to customer satisfaction, rapid growth is inevitable. This explains why we keep increasing our team to stay focused on our mission and keep up the good work at individual levels. As a homeowner, the deeply personalized support from our team is exactly what you need to sell your house fast with no complications whatsoever.
We know how some realtors like to play mind games on homeowners, to make them accept ridiculously low offers for their properties. This is wrong on all levels. We will never put you under such pressure, even if all you need from us is professional advice before selling the house to your best friend. Just give us a call right away on 866-333-8377 and watch closely as we buy your house fast! Your cash is only a phone call away.
Did you just say, "I want to sell my house in Lehi, Utah?" Do you need to sell in Lehi, Utah or Lehi, Utah?
We buy houses in and around Lehi no matter the price range. Get a fair offer on your house from us today!
What is your reason for choosing to sell your house? Is it the need to relocate? Do you need to stop foreclosure? Do you need a short sale because you can't keep your mortgage payments current? Do you owe liens? Are you going through a divorce? We can help you regardless of whether it is a vacant house or in a condition that is uninhabitable. We assist homeowners in all kinds of situations including those who inherited property from relatives, looking to sell their vacant house whether it is in good shape or terrible condition, late on payments, downsizing, or any other reason. We will buy your house even if it needs major repairs resulting from damage by fire or whether you have troublesome tenants or relatives living in it presently.
Are you looking to sell your house? We can give you a fair cash offer now!
Sell my house fast Lehi, Utah!
BiggerEquity offers you fast, straightforward, and hassle-free ways of selling your house in different markets. BiggerEquity can solve all your real estate problems and provide you with options to help you sell your house in a matter of days.
You can leave behind anything you no longer need or want like appliances, furniture, trash and even broken down cars. We want to help you move on with your life.
Would it be cool if you get your house sold without having to bear the burden of paying a dime on charges, commissions, and renovations after which you await a buyer? We help you achieve your aspirations with no charge within days. We purchase your house as-is. Deal with us today! contact us on.
We Buy Houses for Cash in Lehi, Utah.
Has your house been sitting on the Lehi real estate market for months without attracting any valid offers? By now, you must have spent an incredible amount of time and money on selling your home.
All Cash Offers and Flexible Closing Timeline
Trying to sell your Utah house to fussy first-time home buyers or people who do not qualify for mortgage loans can be a very stressful experience. Therefore, instead of putting yourself through such a situation, you can sell your house to a real estate investor. While this idea may be new to you, it has several advantages. For instance, we offer our clients flexible closing dates and cash payment for their house, and we educate you on the options available to you.
Here to Assist
Having a distressed property can be a major source of frustration. This is why BiggerEquity helps local homeowners and families by buying their homes no matter their situation. You can sell your home to us regardless of whether you are selling it because you can no longer afford the upkeep, mortgage payments, or you have no idea what to do with that piece of property. We will simply evaluate your property and make you a fair price offer to buy your house as-is after comparing your house against current market prices.
Have you decided how much you want your Lehi, Utah house sold for? Good job! We will give you the cash in hand.
The traditional way of selling a house is not half as effective as the investor way, for a number of reasons. For example, you are sure to receive cash in hand on the date you have set. Also, you don't have to pay consultation fees or commissions to anyone. Choose wisely…
You should never be ashamed of your situation, as it is not your fault. Life happens sometimes, and the good thing about this time is that we can bail you out without wasting any of your time.
Has your house been vacant for a long time? Do you have problematic tenants? Have you just inherited a house that you do not want to keep? Are you behind on monthly payments? Do you owe tax liens? Are you stuck with a house that no one seems to be interested in? Are your tenants refusing to move out as instructed? Don't worry anymore. Whatever the situation that you're currently face with, we are more than eager to bail you out immediately after you speak with us at 866-333-8377.
We Buy Houses in Utah …
With a current population of 2,995,919 and growing, it's the perfect time to sell your house in Utah.
Since the beginning of time in 1896, folks have been selling their homes in Utah
Lawmakers in Salt Lake City, the capital of Utah, are always coming up with new laws in congress in order to save you money when selling your home.
Since 1858, Salt Lake City the capital of Utah, people have been selling their homes.
Can you believe Utah is 109100 square miles? Houses for sale galore!
The first step in selling a house is a Purchase Agreement between the Buyer & the Seller. Each state has an Official residential purchase agreement. In order to find the official document for use, visit the Utah realtor board page.
Fun Fact: Utah mountain peaks, on average, are the tallest in the country. The average elevation of the tallest peaks in each of Utah's counties is 11,222 ft.-higher than the same average in any other state.
Visit the Utah by following the link, Utah.
Check out the State Page of Utah for additional demographic information for Utah.
Sell My House Fast in Lehi Utah
The city of Lehi is considered to part of Utah county.
Visit the Lehi by following the link, Lehi.
Check out the City Page of Lehi for additional demographic information for Lehi.
Lehi is associated with these zipcodes: 84043
The coordinates for Lehi are: 40.4140 latitude and -111.8729 longitude.
We buy in Utah, in cities like American Fork, Eagle Mountain, Orem and their surrounding areas.