WHY SHOULD YOU CHOOSE US?
BiggerEquity has purchased over 1000 homes in Texas over the last 6 years in a bid to provide quick real estate solutions to homeowners in Lake Jackson. We are deeply thankful to the people of Lake Jackson for the opportunity to serve them and rise to the status of an A+-rated Better Business Bureau member. At BiggerEquity we consider the ability to give back to local schools, churches, and charities a privilege.
Our team is made up of individuals who are experts in different aspects of buying and selling homes. We have the experience and skill to provide solutions to a broad range of issues that are bothering people who are in the market to either buy or sell homes. We specialize in simplifying the process of all transactions to make it an enjoyable experience for all parties and we tailor our solutions to meet the need of every buyer. Whether you are looking for a conventional or creative selling solution, you can be sure that we will always provide you with a win-win solution for selling your property when you are ready to sell.
WHAT MAKES US UNIQUE
We utilize outstanding business management systems to automate real estate transactions. These technologies keep our business streamlined and very organized, and they offer a more efficient system to manage paperwork in a manner that saves time so that we can focus on providing the best solutions that benefit all parties.
What Others Are Saying…
Do you want to sell your house fast for cash? BiggerEquity offers the fastest way to sell your house for cash.
Selling your house through traditional methods usually comes with frustration and uncertainty. Besides, it will cost you money to make the necessary repairs before listing your house and you will have to endure endless showings; and all of this happens without any guarantee that you will get any offers or that the potential buyer will not back out at the last minute. Moreover, there are also agent fees and commissions to worry about if you succeed in selling your house this way.
Here is a much better alternative!
BiggerEquity can collaborate with you to ensure you sell your house quickly and make a lot of profit from the sale. We can offer free valuation for your home and give you the needed assistance to receive cash payment for your house quickly. Working with us means you will not pay any agent fees or commissions, no repair costs, and no closing costs. With us, you can sell your house and close within 7 days after you accept our no-obligation cash offer. Contact us today to get started.
Take Control of your Situation!
Our aim is to help you sell your house so that you can regain control of your situation and get on with your life without hassle. Simply fill out your info in the form below and we will contact you via phone in a few hours with options available to you to sell your house.
Why Work with Us?
We are committed to providing the best service to every seller, irrespective of the situation.
We offer you a range of alternative options for selling your house.
We are experts at providing innovative win-win solutions.
Easily sell your house without hassle, commissions, or delays.
Moving Out? Make Sure to Sell Your House First.
Reviews and testimonials from many of our customers are proof that we always treat people with respect. You can read some of these reviews and testimonials here on our website
Our belief is that having the option of selling their house fast gives people the opportunity to spend their time on other productive activities. We help make this possible by buying the houses of people who do not wish to sell the traditional way. One of our main objectives here is to help people.
The timeframe for selling your house is entirely up to you so you can decide if you want to close the transaction within our usual 7 days period or if you would prefer a more convenient timeframe. After the sale, you can remain in the property depending on our initial arrangement in order to meet up with your schedule.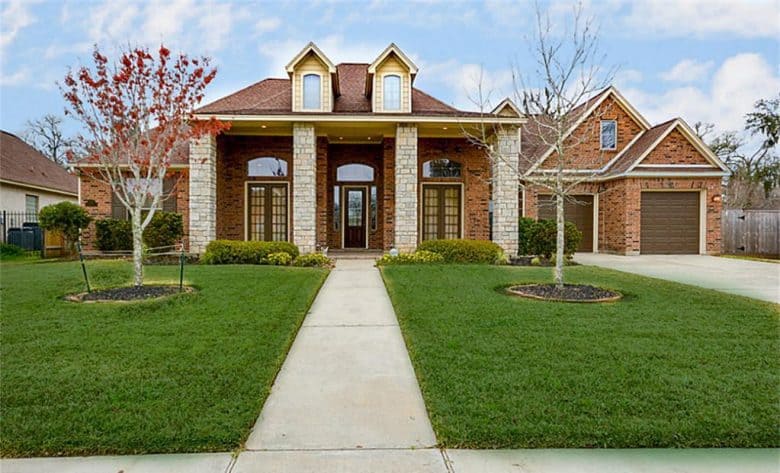 No extra charges, No hidden costs, No Worries
Our top home acquisition specialist can come over to evaluate the needed repairs in your home, explain the agreement to you, and sign it. We will cover the cost of the repairs; you do not have to worry about it.
We buy houses in Lake Jackson. Our mission is to help you sell your house in a fast and easy way to enable you to direct your time and resources to other more productive activities instead of letting the worry of selling your house to bug you down each day.
We are willing to buy your house no matter what it looks like. We can take it out of your hands through a simple and fast sale so call us today on 866-333-8377.
We buy Lake Jackson, Texas houses.
Our company puts the interests of Lake Jackson homeowners first. You can expect cash payment on your property when you sell to us. In choosing to do business with us, you have signed up for a hassle-free transaction and a quick closing.
We understand that selling your house can become a nightmare if delayed. This is why we provide customized solutions to help you sell quickly and move on. Give us a call at 866-333-8377 today!
Let us make you a fair offer today! You get to choose when you are ready to close and we can help you coordinate your moving out.
How to easily sell off your house you no longer need.
BiggerEquity provides real estate solutions in Texas. We buy different types of property, including commercial and private buildings. We offer long-term holdings on property and always treat all our customers and tenants with respect. We make the living space as comfortable as possible for tenants by making all needed repairs. Contact us today to see your house.
We do not depend on bank loans to buy your house. Rather, we pay you cash immediately if you want to sell off fast. Coming to us means that you can finally stop bothering about tenants that have refused to leave your house or the bad situation of your house; we are here to lift these and more burdens off your stressed out shoulders.
You can decide when or how you want to sell your house. Do you want a quick sale? We will offer you a pretty fair cash offer within 24 hours!!! Do you want to know the options that we can make available to tou after a quick evaluation of the conditions surrounding your house? Then, quickly leave your property information or better still, give us a call at 866-333-8377 and we will satisfy you with the most befitting tailored solutions.
How soon do you want to sell your house? We buy houses within any time frame you prefer. Call BiggerEquity at 866-333-8377 to sell your house fast.
If you want to sell your house in 30 days or less, your chances of getting this quick sale made are higher with an investor. Unlike average buyers, their purchasing power is never dependent on bank financing requirements. Depending on funding from financial institutions typically takes well over 30 days to process and involve stressful inspection routines. Admittedly, investors do pay less than average buyers but they will save the day if you need money urgently from selling your house fast within the 30-day window.
Do you have 60 days to wait for your house to get sold? If you're lucky and your house does get sold within 60 days, this is considered a type of quick sale in the real-estate industry. Unlike investors who can buy your house fast within a few days, average buyers will have to wait for applicable banking regulations. If you have enough patience to take on an average buyer, get them interested in the first 2 weeks. Your potential buyer can use the remaining 6 weeks to settle with the bank. This option seldom plays out as smoothly as expected, but it's worth a shot if you think the investors are offering less than you would accept.
If you're not in such a hurry to sell your house and have 90-120 days to spare, you can be sure to receive maximum value for that house. The longer you dare to leave your house on the market, your chance lessens to handpick a buyer whose price and payment conditions you're comfortable with.
We buy Lake Jackson, Texas houses in a jiffy. Try us!
Do you own property that you will like to sell? Let us know about it today and we will make you a fair cash offer for it and have you choose a time that will be most convenient for you to close the sale with us.
BiggerEquity is the best company that buys houses in Lake Jackson in an effort to help homeowners to sell their homes fast for cash. Our reputation precedes us because we consistently offer unparalleled full home sale service that is hassle-free and exceptionally fast.
We are experts at providing real estate solutions that help homeowners to easily break free from difficult situations like having a property that has become a burden, facing foreclosure, probate, etc.
We Buy Houses in Texas …
With a current population of 27,469,114 and growing, it's the perfect time to sell your house in Texas.
Since the beginning of time in 1845, folks have been selling their homes in Texas
Lawmakers in Austin, the capital of Texas, are always coming up with new laws in congress in order to save you money when selling your home.
Since 1839, Austin the capital of Texas, people have been selling their homes.
Can you believe Texas is 251500 square miles? Houses for sale galore!
The first step in selling a house is a Purchase Agreement between the Buyer & the Seller. Each state has an Official residential purchase agreement. In order to find the official document for use, visit the Texas realtor board page.
Fun Fact: Texas is also known as The Lone Star State
Visit the Texas by following the link, Texas.
Check out the State Page of Texas for additional demographic information for Texas.
Sell My House Fast in Lake Jackson Texas
The city of Lake Jackson is considered to part of Brazoria county.
Visit the Lake Jackson by following the link, Lake Jackson.
Check out the City Page of Lake Jackson for additional demographic information for Lake Jackson.
Lake Jackson is associated with these zipcodes: 77515, 77566
The coordinates for Lake Jackson are: 29.0520 latitude and -95.4518 longitude.