We are happy to buy your home regardless of its condition, size, or how old it is.
We offer our clients a one-hour guarantee at BiggerEquity. The process is simple . If we agree to come have a look at your property but are unable to make you an offer for your house within one hour of inspecting it, or meeting the owners whose consent is required to enter into a Standard Real Estate Purchase & Sale agreement, we will make it up to you by buying you dinner to show our appreciation to you for giving us the chance to serve you better.
We do not back out of a deal at the last minute. We are a reliable company that you should work with if you are looking to sell your house quickly.
You do not have to worry about selling your home in Lake Oswego, Oregon anymore. We are only one phone call away!
What Others Are Saying…
Sell your House As-is. No Repair Costs, no Commissions!
Every individual dreams of moving into his own home and having a better life at least once in his lifetime but many homeowners who wish to sell their house or move into their dream homes often find themselves struggling to sell their current or old homes on the real estate market due to delays. This uncertainty of whether you are ever going to sell your house fast enough and receive your cash may have been bothering you for some time now but you don't have to worry anymore; we are here to help!
What are the Requirements for selling my House Quickly in Lake Oswego?
Evaluating the value of your home objectively can be a burdensome task for you and this may leave you feeling defeated even before the process of selling your home has begun. We buy houses in Lake Oswego from home owners who want to sell their houses quickly without spending extra money on maintenance, commissions, repairs, and legal costs. We take care of just about any real estate issue arising from:
Vacant lands
Unpaid taxes
Inheritance probate
Divorce
If you fall into the category of homeowners who wish to sell their homes fast for cash but are too busy to take time off to prepare the house to sell on the real estate market, simply contact us to tell us about the property you want to sell today.
Why Sell Your House to Us?
We offer you fast and effective real estate solutions for your Lake Oswego house regardless of whether it is a condo, a bungalow, a duplex or a single-family house. No matter the type of house you are selling, you can be certain that we are ready to buy it AS-IS and close fast.
We make attractive offers to buy your house for cash and rid you of the burden of your house quickly.
Our terms of service are simple and easy to understand because we keep every step of the process transparent and we are upfront about our intentions. We aim at providing solutions that are mutually beneficial.
BiggerEquity oversees and takes care of all paperwork involved in the transaction to quicken the process and make it stress-free for you.
We don't charge any fees, commissions, valuation expenses, or closing costs. The cost of all activities and paperwork are on us.
Rest assured that we would buy your house irrespective of whether it requires extensive repairs. The physical condition of your house won't stop us from buying it for cash.
Negative equity or no equity is not a deterrent to us. We will still buy your house provided you want to sell.
We have many years of experience as regards buying houses. Over the years, we have successfully closed on countless houses with different sellers in different situations. The vast experience we have amassed from our years of buying real estate as well as providing legal and lending services allows us to tackle your situation with the best solution to resolve it quickly.
Everybody at BiggerEquity treats everyone who sells to us with respect and dignity irrespective of their situation. Our compassionate, friendly, and professional staff are at your service.
Regardless of condition – sell your house fast – stress and obligation free!
People who want to sell for their houses usually find themselves in different situations. Whether you are facing foreclosure , divorce, back taxes, or job loss, we can provide a solution for you regardless of your condition.
Are you a seller? Give us a call today to receive a free comparative market analysis (CMA) for what your house is worth in today's market. We will send you a free and simple estimate of what your house is worth.
We plan to complete the sale with a timescale that suits you and you will receive the funds directly in your bank account.
We Want to Help.
Nobody makes cash ready as we do! We buy houses for cash and we have the strength to close in just a week if you need us to. We are serious investors. We make cash ready for you for a fair deal. No appraisals, traditional repairs or charges. We buy all types of property in any condition in Lake Oswego.
Want to sell your old house but don't have the capability to make repairs? We can help you! We buy house as-is. We are ready to give you a fair all-cash offer. Hassles and obligation free.
Losing money in the form of commission fees is one of the downsides of using local agents. Another con of traditional selling methods, is that it takes longer to make a sale through such methods. With us, you sell much faster because you would not have to wade through the series of showings that comes with conventional home sales nor would you have to wait around for the agent who may restrict their marketing efforts to methods that may not be the best for your property. Selling to us also helps you avoid the unfortunate disappointments that come with the inability of prospective buyers to secure funds for the buy.
Wondering who can Help you?
BiggerEquity is a company that offers fast home buying and selling services in Lake Oswego. We developed our real estate business in response to the need of many Lake Oswego real estate owners looking to sell their house fast especially those who value the speed of the sale more than selling at the full market value. We keep our transactions transparent and fair. We wake our integrity very seriously and our experience of the Lake Oswego real estate industry has helped us maintain it over the years. Due to our commitment to speed and quality of service, we ensure that you receive your cash payment and we do everything by the book. We remain one of Lake Oswego foremost real estate buying, selling and renting companies with over 6 years of combined real estate experience under our belt.
GREAT REPUTATION
The testimonials from numerous homeowners that have sold their homes to us in this area says it all. You can trust us to sell your house fast. We always put the money for the sale in an insured escrow; you do not have to stress about a thing.
100% Freedom
You will finally be free from the stress of selling your home after when you do so without any extra payments or having to worry about maintenance costs. You do not have to go to bed or wake up worrying about your property. We are here to help you get your peace of mind and freedom back.
Sell your house right now without any stress.
BiggerEquity provides real estate solutions for homeowners in Lake Oswego who need to get out from under their burdensome property. We are a family-owned business on a mission to help you. Feel free to contact us anytime if you have any additional questions about how to sell your house fast or to just learn more about us.
The servant-leadership philosophy of BiggerEquity puts the interests of the seller at the heart of all our transactions. We are all about building relationships and demonstrating God's goodness through our works.
We keep our word and fulfil our promise to you in record time even if you are facing foreclosure having a hard time selling your property or just need to sell your house quickly and move on. We can also help you out of situations relating to probate or property that has become a burden to you.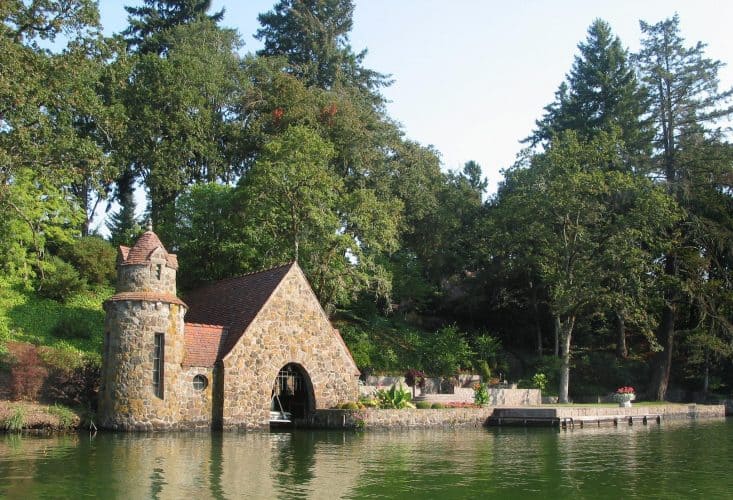 BiggerEquity offers a easier way to sell your house.
Long waiting periods and other delays often accompany the sale of houses in Lake Oswego but you can bypass these delays by selling to us. We buy immediately and we pay cash for homes so contact us today to sell your house right away.
There are many reasons you may decide that you want to sell your house in Lake Oswego as quickly as possible. Whether it is because you need the money for a new car or because you need it to cover your medical bills, we have options that are tailored to meet your specific needs. We buy your house immediately without any of the usual stress that comes with selling a home in Lake Oswego.
Contacting us is the easiest and fastest way to sell your home in Oregon today. Instead of going through the hassle of spending on repair costs or enduring a home sale that will drag out for weeks or months. We buy property in any condition in Lake Oswego quickly.
How do I sell my house quickly in Lake Oswego, Oregon?
Oftentimes, there is usually a challenge associated with selling a home, especially if it is your first time selling. However, we can help you with a couple of pro hacks to not just sell your home in Lake Oswego, but at a fair price which would earn you some extra cash. Pay attention to the following tips for selling your house fast without being on the market for too long.
Painting your house to increase its appeal to buyers is a great move. However, it is important to consider the preferences of the buyer rather than your own. Do well to stick with generally accepted neutral colors that appeal to most buyers with taste. Pink, for instance, will attract more women than men, thereby reducing your chances by a great margin.
Realtors will only list your house and then make you wait for many months while hoping a qualified buyer will come around. If your house eventually gets sold, you will have to pay agent commissions that run into thousands of dollars. We don't charge commissions and we take care of the paperwork when we buy your house. We are here to buy your house quickly and close at a time of your choosing or in as little as 7 days.
We Buy Houses in Oregon …
With a current population of 4,028,977 and growing, it's the perfect time to sell your house in Oregon.
Since the beginning of time in 1859, folks have been selling their homes in Oregon
Lawmakers in Salem, the capital of Oregon, are always coming up with new laws in congress in order to save you money when selling your home.
Since 1855, Salem the capital of Oregon, people have been selling their homes.
Can you believe Oregon is 45700 square miles? Houses for sale galore!
The first step in selling a house is a Purchase Agreement between the Buyer & the Seller. Each state has an Official residential purchase agreement. In order to find the official document for use, visit the Oregon realtor board page.
Fun Fact: Oregon's state birthday is on February 14, Valentine's Day.
Visit the Oregon by following the link, Oregon.
Check out the State Page of Oregon for additional demographic information for Oregon.
Sell My House Fast in Lake Oswego Oregon
The city of Lake Oswego is considered to part of Clackamas county.
Visit the Lake Oswego by following the link, Lake Oswego.
Check out the City Page of Lake Oswego for additional demographic information for Lake Oswego.
Lake Oswego is associated with these zipcodes: 97034, 97035, 97036
The coordinates for Lake Oswego are: 45.4129 latitude and -122.7002 longitude.
We buy in Clackamas, in cities like Oregon City, West Linn and their surrounding areas.