Are you trying to sell your house? We have put together answers to some of the questions intending sellers frequently ask us.
Who Usually Sells Houses to Companies that say, "We Buy Ugly Houses?"
One thing that is common to the different categories of people who sell houses to us is the need to sell their house fast to a reputable buyer who is serious about making a cash offer and closing the transaction at the appointed time.
What Qualifies as an "Ugly" House?
Our assertion that "We Buy Ugly Houses" is meant to inform sellers that we are ready to buy their house even if it in bad shape or in a condition that regular buyers may find less than desirable.
What Determines the Cash Offer you will Make for my Home? The cash offer we make for your home is the difference between the post-renovation value of your house and the costs associated with renovating it.
What Others Are Saying…
Do you need To Sell your House Quickly in Medina, Ohio? We Buy Medina, Ohio Houses Fast no Matter its Location, Price, or Condition.
We are professional home buyers in Medina interested in buying your house AS-IS. Our vast experience on the workings of the market allows us to meet the specific needs of each seller without hassle. Over the years, countless homeowners have been able to sell their homes to us.
We are the ideal choice when you need to sell your home quickly whether you are relocating, going through divorce , behind on payments, or trying to avoid foreclosure .
Contact us now if you need to sell your house in Medina, Ohio quickly and easily. We will offer you a tested and trusted solution that ensures you sell your house without hassle.
What you get by working with us:
No obligation to accept our offer.
Several cash offers to choose from.
You won't pay any fees.
All back taxes, closing costs, escrow charges, and cost of repairs are paid by us.
We are willing to assist you when you need to move.
We can buy your house even if it is occupied by problem tenants.
Get an offer from us in as little as 24 hours.
Get comparable property analysis free of charge. Whether or not you eventually sell to us or another buyer does not matter.
Sell your House the Simple Way without any Pressure, Obligation, or Gimmicks.
BiggerEquity is on a mission to constantly provide stress-free ways for you to sell your home fast in Medina. We achieve this by buying property directly from owners. We have the experience, skills, and resources to offer you a hassle-free service without compromising your privacy while providing expert real estate solutions that are tailored to your specific needs.
Do you lack the money to make the necessary repairs your house needs before putting it on the market? You don't have to stress about this. We buy houses in Ohio irrespective of the condition. We have helped numerous Medina homeowners out of different situations and we can do the same for you.
We offer house buying services within and outside Ohio. Contact us right away if you find yourself in a bind due to a real estate issues and our specialists will help you get your life back on track. We don't just buy your house; we handle all the paperwork and details to make it easy. Additionally, we can close in a matter of days to help you move on quickly.
We are a Trustworthy and Reliable Company that Buys Houses.
BiggerEquity is committed to building trust and lasting relationships with clients. Our hard work and extensive experience of the market sets us among the fastest growing real estate companies in Medina today. We are popular among homeowners for offering flexible and efficient real estate solutions no matter your real estate needs or the kind of property you need to sell, be it a vacant piece of land or lot, a commercial building, a duplex, of a single family home.
We maintain a positive attitude and positive action towards our clients because we believe a combination of the two yield positive results.
We ensure every transaction goes smoothly and without stress. We are very responsive, and we make fair offers and deliver great RESULTS!
Say hello to BiggerEquity, the first and most reliable real estate investment company in Medina, Ohio
We know how difficult and stressful selling a house can be. We are a team who understands this and provide a helpful and considerate solution to liquefy any difficulty you are experiencing. We will make the transaction as swift as possible.
Some people are special and not cut out for stress. If you are one of such people, don't even bother yourself dealing with average buyers or real estate agencies. Just call us right away at 866-333-8377 to give you cash for your house while we handle the paperwork and everything else. We treat every one of our customers with utmost respect and do our best to give them fair offers. With us, you never have to worry about things like agency commissions and long waiting periods.
All that is required of you is to fill out the following form or call us. Within 12-24 hours, one of our team experts will call you to set up a meeting with you. Then, we'll have one of our partners take a quick 5-10 minutes walk-through of your house. That's all we ask in order to make you a cash offer within 24 hours of conversation.
Get the Highest Cash Offer from us and Enjoy the Benefits of Selling to an Experienced Buyer.
We make the process of selling your home in Medina simple and fast. You won't have to wait for bank approvals before selling. We will make you a cash offer right away and buy your house regardless of how much problems it has.
We will give you access to information that many buyers prefer to keep from you when you need to sell your home quickly. We are not like those companies that entice you with great offers at first then try to reduce the offer after you are in escrow.
In business, we do not focus only on what we stand to gain. This is why we always come up with win-win solutions that will benefit you too. We will make you a fair cash offer. You can check out the testimonials of other clients we have worked with in the past to confirm this.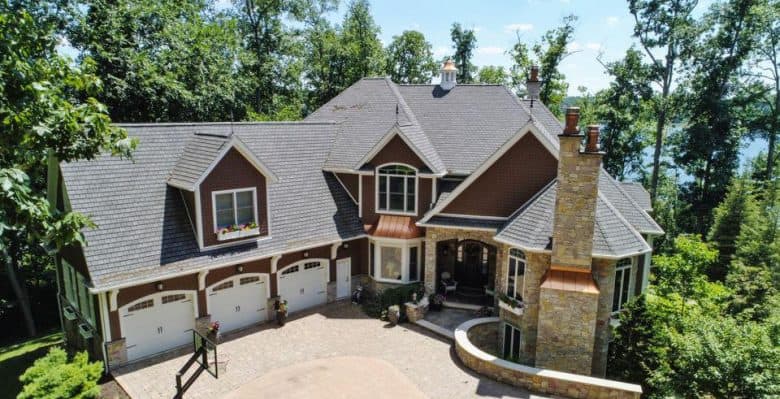 We are very much interested in buying your home at Medina, Ohio, despite its condition.
This is the breakdown on how I arrive on the price I will offer you. I start at the price the market says your house is worth if I completely renovate it, remove unwanted tenants, professionally stage and sell it through a Realtor to an end user. I back off my cost for doing that and a small profit for my efforts. Whatever that total is, is my price. If your house requires a lot of repairs, then that will affect my offer price but not my interest for your house. If your property is in great shape (according to the market), then it will increase the amount I can offer you.
If you ask our clients about us, the first thing they will talk about is our guaranteed accurate and great pricing structure. Rather than stuff you up with pennies, we give you some pretty big fish in cash form!"
Interested in knowing what our asking prices are like? Well, give us a call NOW at 866-333-8377 so we can give you a breakdown that's pretty easy to understand. We can pick any range between $50,000 and $500,000, depending on what the circumstances are. Just give us a call, though… we are on standby and ready to chat with you.
Do you have a house in Medina, Ohio? We will purchase it immediately without delay.
Our cash offers take less than 24 hours. Most times at BiggerEquity, a representative will contact you the same day. All we need from you is to input your address, and you will have a cash offer in less than 24 hours. If you need to sell your house fast, you can actually select from our 24-hour option to as little as 7 days. Don't worry though, if you are not in a hurry we can work with any time frame you desire.
We are the fastest way to sell your property without the procedures involved in dealing with realtors (which do not even produce results most times). There is no middle man or marketing needed with us because we buy your home in a jiffy!
If this is you, you are definitely in good company. Because this write-up is designed to provide the most effective way of selling your house… boycotting all the problems and challenges along the way. You'll be getting all this in the form of a professional house buying company.
We Buy Houses in Ohio …
With a current population of 11,613,423 and growing, it's the perfect time to sell your house in Ohio.
Since the beginning of time in 1803, folks have been selling their homes in Ohio
Lawmakers in Columbus, the capital of Ohio, are always coming up with new laws in congress in order to save you money when selling your home.
Since 1816, Columbus the capital of Ohio, people have been selling their homes.
Can you believe Ohio is 210300 square miles? Houses for sale galore!
The first step in selling a house is a Purchase Agreement between the Buyer & the Seller. Each state has an Official residential purchase agreement. In order to find the official document for use, visit the Ohio realtor board page.
Fun Fact: The first city to ever have an ambulance service is Cincinnati Ohio
Visit the Ohio by following the link, Ohio.
Check out the State Page of Ohio for additional demographic information for Ohio.
Sell My House Fast in Medina Ohio
The city of Medina is considered to part of Medina county.
Visit the Medina by following the link, Medina.
Check out the City Page of Medina for additional demographic information for Medina.
Medina is associated with these zipcodes: 44256, 44258
The coordinates for Medina are: 41.1358 latitude and -81.8694 longitude.
We buy in Medina, in cities like Brunswick and their surrounding areas.