We can help if you are saying, "I Need to Sell my House Fast in Omaha, Nebraska".
Have you been trying to sell your home for a long time now without any luck? Having your house on the market for so long can become burdensome and stressful. We can buy your house fast! We offer real estate solutions to homeowners who are looking to sell their house fast in Omaha through a stress-free process that will help you get out of the financial hardship that may have caused you to sell your house. You can sell your house fast today, receive your cash payment, and get on with your life.
Why Should You Sell to Us?
Selling your house in Omaha through a real estate agent may have you worrying about whether the agent will be able to sell your house as quickly as you want. Instead of putting you through this uncertainty, we ensure that you sell your Omaha house to us quickly and pay you in cash. We always make the transaction a win-win situation for all our clients.
How do I Sell My House Fast?
BiggerEquity makes the selling of your home in Omaha a quick and easy process. We pride ourselves in offering our clients a fast, stress-free home sale experience and you do not need to spend a single penny on repairs before selling to us. We simplify the process of selling your home.
Contact us right away to kick start the process of selling your house without any hassle or delay. Our team is always on ground to help you sell your house fast in Omaha.
What Others Are Saying…
How can I get the best value for my home in Omaha, Nebraska?
Who doesn't like to have cash in hand? That's what you get for trusting us to buy your home without stressing you out with agency fees or maintenance costs. On the flip side, average buyers won't ask you to pay them agency fees but more often than not, their purchasing power is limited by banking regulations.
We have the money you need for your house, and that's just the way it is. We're not about to apologize for being the first point of contact or last resort to people looking to sell their houses quickly. If you're officially tired of waiting for an average buyer who is waiting for bank approvals before they can give you cash in hand for your house, simply dial 866-333-8377 so we can sort you out in a jiffy.
We are not realtors; we are professional home buyers with compound real estate knowledge, legal resources, and funds sufficient to fix most real estate problems.
Many companies buy houses fast around Omaha. Here's why you should choose us over them.
Many buyers in Omaha claim they can buy your house quickly so you may be wondering what makes us special. Well, here they are:
Our offers are fair and we relieve you of the stress of having to pay for repairs. We will buy your home as-is for cash and hand you the full payment at the closing table.
We won't make you take our offer against your will if you are don't like it. We are just a call away if you need advice on how to proceed or have any questions.
Sell your House Fast in Nebraska for Cash without Paying Repair Costs or Agent Fees.
Selling to BiggerEquity saves homeowners from the time-consuming, stressful, and expensive process of trying to sell their homes without a realtor . You do not have to worry about repair costs or cleaning your house before selling to us; we take care of all that. To further simplify the process, BiggerEquity makes you an offer for your house on site.
Do you Need to Sell your House in Omaha, Nebraska Fast?
We guarantee an easy and fast home sale process when you sell to us. We know how daunting it can be to sell a home in Omaha, and this is why many homeowners choose to sell through realtors but the charges, delays, and multiple showings that accompany this process become very inconvenient for many home sellers. Sometimes, you may even need to invest huge amounts of money in home repairs without being certain that a buyer will come around in the next few months and this may drive you into desperation. When this happens, it is very likely that you may fall for a bad deal and incur a great loss.
BiggerEquity ensures that you never find yourself in such desperate situations by buying your home quickly for cash in Omaha, Nebraska. Our system remains the fastest way to sell your house.
You can sell your house to us quickly. We are a real estate firm with the funds to buy your house today without any extra fees or commissions that realtors and brokers will charge.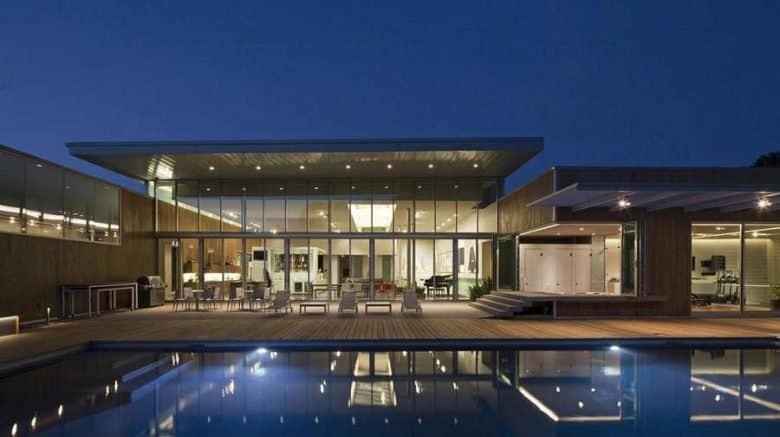 Sell my Omaha, Nebraska home fast!
If you have decided to sell your home to us, the success of the sale is not determined by valuation, financing, or home inspections. The process we use bypasses these steps and speeds up the sale via a cash transaction. We usually close between 7 to 10 days.
A lot of people who have no idea about how to sell their house for cash come to us all the time. Based on our many years experience of paying cash for homes, we give them effective tips and advice that guide them through the entire process.
This way, you do not have to mount the "for sale" sign in your yard and you do not have to endure unending showings while waiting for offers to start coming in.
Why is BiggerEquity different from other companies that buy houses in Omaha, Nebraska? Call us at 866-333-8377 or keep reading to find out.
We have heard all sorts about how some fraudulent companies cheat homeowners every other day. For each new case, we wonder how come such companies have no regard for their reputation like we do at BiggerEquity. We don't joke with our reputation for obvious reasons, so there is no way on earth we can stoop to the level of cheating you in the name of buying your house.
Have you ever come across the phrase "informed decision"? It simply refers to a decision that was reached based facts, rather than assumptions. At BiggerEquity we are very aware of the facts that determine how much houses are sold for in before and after repairs are carried out. So, relying on us to sell your house is a guarantee that you will be making nothing short of informed decisions all the way. There are certain costs that must be incurred if you decide to sell your house, and this explains why you may have to make some payments if you decide to list your house instead of selling it outright to us at no cost to you. We are very transparent with our house buying procedures and will not hide any details from you. To ice this cake of transparency that we have in store for you, we will treat your case special and offer tailored solutions based on your needs. This is how we roll, and we invite you to experience it for yourself.
Now that we have told you why we are different from other companies that buy houses in Nebraska, it's your turn to tell us why you're not calling our hotline right NOW to discuss your options for selling your house to us or someone else you prefer. Punch the following number on your phone and hit the dial button without even thinking about it!
Do you want to Sell your House in Omaha, Nebraska Quickly?
Do you want to sell your house in Omaha without going through the stressful process that comes with traditional ways of selling? We will buy your Omaha house for cash in its present condition and hand your check to you in a week or less.
Let us Buy your House Today – You Don't have to List it.
Why go through the trouble of spending time and money to get your house "show-ready" when you can simply sell it to us right away? We are ready to buy your Omaha house fast for cash. We are not looking to list your house for you; we are here to buy it AS-IS without putting you through the stress of cleaning or repairing it.
TESTIMONIALS
We have never gone back on our promise to make the process hassle-free and to close on the date we say we would. Check out the experiences of homeowners who have worked with BiggerEquity have to say about our services.
Sell your house to us and avoid being cheated by real estate criminals.
Listing your house with a real estate agent is just like gambling. Honestly. And you know what happens to losers in a gambling game: they get hurt. So why don't you simply sell your house to us instead? BiggerEquity is a highly reputable house buying company. We buy houses without selfish undertones.
We don't make you pay agency fees and commissions, just because you want to sell your house. Also, we want to relieve you of the stress involved in keeping that house prim and proper in preparation for people who want to inspect it before buying. These things cost money and if you don't have enough saved up in your bank account, you will be negatively affected. So, it's best for you to sell that house fast before things like taxes and insurance grab you by your throat!
Our enterprise is purposely set up for you and saddled with the task of assisting you. Do not hesitate! Keep the ball rolling! Supply the necessary information in the form below.
Say hello to BiggerEquity, the first and most reliable real estate investment company in Omaha, Nebraska
We know how difficult and stressful selling a house can be. We are a team who understands this and provide a helpful and considerate solution to liquefy any difficulty you are experiencing. We will make the transaction as swift as possible.
Some people are special and not cut out for stress. If you are one of such people, don't even bother yourself dealing with average buyers or real estate agencies. Just call us right away at 866-333-8377 to give you cash for your house while we handle the paperwork and everything else. We treat every one of our customers with utmost respect and do our best to give them fair offers. With us, you never have to worry about things like agency commissions and long waiting periods.
All that is required of you is to fill out the following form or call us. Within 12-24 hours, one of our team experts will call you to set up a meeting with you. Then, we'll have one of our partners take a quick 5-10 minutes walk-through of your house. That's all we ask in order to make you a cash offer within 24 hours of conversation.
We Buy Houses in Nebraska …
With a current population of 1,896,190 and growing, it's the perfect time to sell your house in Nebraska.
Since the beginning of time in 1867, folks have been selling their homes in Nebraska
Lawmakers in Lincoln, the capital of Nebraska, are always coming up with new laws in congress in order to save you money when selling your home.
Since 1867, Lincoln the capital of Nebraska, people have been selling their homes.
Can you believe Nebraska is 74600 square miles? Houses for sale galore!
The first step in selling a house is a Purchase Agreement between the Buyer & the Seller. Each state has an Official residential purchase agreement. In order to find the official document for use, visit the Nebraska realtor board page.
Fun Fact: Nebraska is also known for it's past nickname " The Great American Desert "
Visit the Nebraska by following the link, Nebraska.
Check out the State Page of Nebraska for additional demographic information for Nebraska.
Sell My House Fast in Omaha Nebraska
The city of Omaha is considered to part of Douglas county.
Visit the Omaha by following the link, Omaha.
Check out the City Page of Omaha for additional demographic information for Omaha.
Omaha is associated with these zipcodes: 68116, 68118, 68106, 68107, 68105, 68108, 68178, 68111, 68122, 68127, 68124, 68110, 68112, 68114, 68117, 68022, 68132, 68144, 68137, 68135, 68134, 68131, 68130, 68102, 68104, 68164, 68152, 68154, 68101, 68103, 68109, 68119, 68139, 68145, 68172, 68175, 68176, 68179, 68180, 68182, 68183, 68198
The coordinates for Omaha are: 41.2634 latitude and -96.0453 longitude.
We buy in Douglas, in cities like and their surrounding areas.