Are you wondering if we will buy your house in Jefferson City, Missouri?
How will you ever know if we will buy your house in Jefferson City, Missouri, if you don't call us right away on 866-333-8377 and ask? Or you might as well ask anyone that has ever trusted us to sell their house fast: your eyes will pop wide open with their testimonies of how we seamlessly handled the entire process, paperwork and all.
The first step towards getting us to buy your house is by completing the "sell my house fast" form on our website Biggerequity.com or calling us on 866-333-8377 right away to discuss your needs and unique preferences. We have answers to all the questions racing through your mind right now, and will patiently attend to you from the moment we hear your voice on the other end of our hotline: 866-333-8377.
Finally, choose a closing date. We won't compromise your schedule, you'll choose a closing date that works best for you. We won't usher you out of your home, if you need little time to pack up we won't disturb you.
What Others Are Saying…
We are Fast and Trustworthy Home Buyers Looking to Buy Homes in Jefferson City, Missouri.
Are you looking to sell your property quickly for any reason? Do you want to sell your home because it requires too many repairs? Are you tired of troublesome tenants? Is your listing expired? You don't have to sweat about it. Simply give me a call today to get a quick offer once we have had a look at your property.
We will buy your house directly form you so you need not worry about paying any fees or commissions. We are a local company that will not only buy your house but also cover the closing costs no matter the condition of our house, or how far behind you are on payments. Give us a chance to help you today.
We are ready to pay you CASH for your house in just a matter of days after you contact us. Unlike most home buyers, we can close the deal fast or allow you to choose a closing date that is convenient for you if now is not a good time.
Experience the Finest Real Estate Solutions!
We are Fast!
Get cash payment for your property.
One-to-One Interaction
We offer personal services to all sellers that work with us.
Genuine
Our goal is to help property owners as well as improve the quality of housing in the communities where we do our business.
Flexible.
We buy homes for cash and you do not need to spend time cleaning it or make any repairs no matter the condition.
People come to us all the time to buy their homes fast!
When you think about property buying companies, it is very safe to assume that they are buying houses all day long and in turn use the property to make profit.
But, the true aim of these companies is to make it as quick and easy as possible for home owners wanting to sell with urgency. As long as you are the rightful owner of the property, you can legally sell it. As a homeowner, you can approach a property buying company, no matter your reason for wanting to sell.
Don't worry about the state of your house. Investors don't buy a house so as to live in them. They buy the property as is and renovate it later, depending on what they choose to do with the house.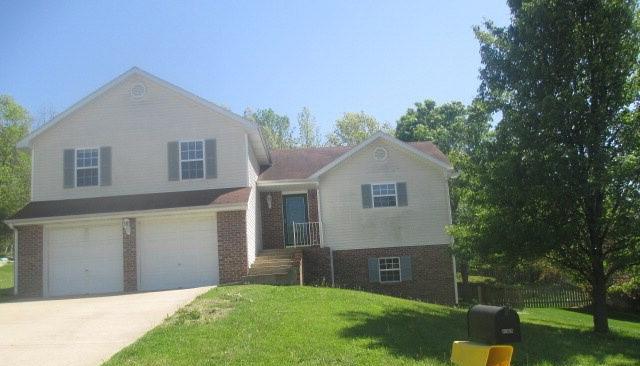 We buy houses that are put up for sale by their owners (fsbo).
Legal complications are one major source of concern under house for sale by owner (FSBO) arrangements. Be careful not to get caught up in the web of lawsuits.
Houses put up for sale by their owners require pretty much the same purchase procedures as houses put up for sale by real estate agencies. Before going the "FSBO" route, you have to be extra sure about the step-by-step processes involved in handling paperwork and legal requirements. Just make sure you are on top of your game to avoid ending up financially, mentally, and emotionally drained!
Sell disclosure laws are leading to quite a number of lawsuits these days, and you are likely to be a victim because of your decision to put up your house for sale by owner. So in order to avoid legal issues from the new owners of your home, make sure that your property clue reports are accurate, and that your natural hazard disclosure does not leave out any detail. For your information, clue reports and natural hazard disclosures vary from state to state. Double-check to be sure of what is applicable to you.
Our clients are everything, and we share a special bond with every one of them. Expect nothing less once you join our league.
You can trust us to sell your house fast , notwithstanding the urgency, condition or price. We buy houses and have the capacity to close the entire process in just a matter of days! Isn't that amazing? With our years of experience as realtors, we know the right strings to pull in order for your house to be listed and sold for the most profitable price. Our suite of real-estate solutions is aimed at ensuring you sell your house fast! So who else would you rather trust with that house you want to sell? We would be more than happy to recommend and implement solutions that are tailored to meet your needs. We expect your call on 866-333-8377. Feel free to visit us at Biggerequity.com at any time.
There are so many real estate companies in Missourito choose from. If you're looking to sell your house fast, like in the next couple of days, you better call this number: 866-333-8377. In case you were wondering, that's our hotline and we don't keep you on a long waiting list as most big companies do. You actually speak directly with the owners of our company and just because you called, they will buy your house straight up. It's that easy!
If you decide to sell your home fast. We'll buy it in no time. So fast. So simple. We will handle the entire process including all related paperwork. All you have to do is to fill out a short form and We'll make you a cash offer in 24 hours.
Sell your House in Jefferson City, Missouri to us on your Own Terms.
We buy houses no matter the situation.
You could be moving, having troubles with your mortgage, dealing with liens, going through a divorce or struggling with a house that is not habitable. In all situations, you can be certain that we will buy your house even if you are foreclosure or downsizing. Regardless of whether you are dealing with problem tenants or whether your house needs extensive repairs, you can always sell it to us.
Some of the downsides of selling your house through an agent is that the agent will demand that you clean your house and make the needed repairs before putting it on the market. Finding a buyer after the agent lists your house can sometimes take up to 3 to 6 months (or even 12 months in some cases). You will also pay about 6% of the amount you receive to the agent if he is lucky to find and close the transaction.
Avoid the usual 6% commissions, and costly repairs and cleaning expenses by selling to us today! We can help if you are having a hard time selling your house through a real estate agent.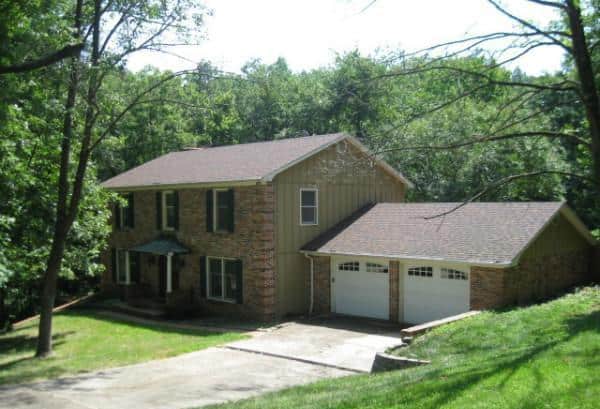 Let us buy your house "AS-IS". Sell your house without paying for any repairs.
We can close on your home in as little as 7 days and pay you cash at the closing table without any delays. When you work with us, you do not have to wait for any mortgage approvals. Sell your house to us today with the guarantee that you will get your cash payment at the closing table.
We are experts at buying homes for cash, owner financing, or other lease options. First, we try to understand your situation as a homeowner and then, we commit our expert skills to offering you a solution that best fits your situation. The interests of homeowners come first in all our transactions and we are ready to buy your house no matter its condition. Work with us today to experience a fast, simple, and convenient way of selling houses.
When you try to sell your home through traditional methods, it usually takes months before you get an offer from a buyer that will actually close the sale. When you eventually get this offer, it typically comes with stipulations, contingencies, and demands for renovation or repairs that can cost you a lot of money. If you are selling to a homeowner, you may have to wait until he or she sells his or her house to raise money to buy yours. Then, there are inspections, appraisals, and loan approvals to worry about.
Do you Want to Sell your House fast in Jefferson City, Missouri? Contact us Now to Tell us about your Situation and Goals.
We are a group of real estate investors based in Jefferson City who have dedicated our time to creating a range of attractive programs to buy houses in the Jefferson City area. We are the ideal choice for anyone who is looking to sell his or her house in Jefferson City without having to deal spend his or her personal money in the process. The four steps below summarize the entire process.
Our commitment to doing things right has made BiggerEquity one of the foremost real estate companies in Missouri. Although we offer property-listing services, our focus is NOT to provide the same services that real estate agencies do. Rather, our goal is to buy your house and pay you cash! Give us a call today to sell your house for the best price with minimum stress.
Irrespective of the condition or location of your home, or your condition, we will give you a free home valuation service and then make you a no-obligation offer to buy your house. These are just some of the benefits of selling your house to us.
We Buy Houses in Missouri …
With a current population of 6,083,672 and growing, it's the perfect time to sell your house in Missouri.
Since the beginning of time in 1821, folks have been selling their homes in Missouri
Lawmakers in Jefferson City, the capital of Missouri, are always coming up with new laws in congress in order to save you money when selling your home.
Since 1826, Jefferson City the capital of Missouri, people have been selling their homes.
Can you believe Missouri is 27300 square miles? Houses for sale galore!
The first step in selling a house is a Purchase Agreement between the Buyer & the Seller. Each state has an Official residential purchase agreement. In order to find the official document for use, visit the Missouri realtor board page.
Fun Fact: The Gateway Arch is the tallest monument in the united states built by man.
Visit the Missouri by following the link, Missouri.
Check out the State Page of Missouri for additional demographic information for Missouri.
Sell My House Fast in Jefferson City Missouri
The city of Jefferson City is considered to part of Cole county.
Visit the Jefferson City by following the link, Jefferson City.
Check out the City Page of Jefferson City for additional demographic information for Jefferson City.
Jefferson City is associated with these zipcodes: 65101, 65109, 65102, 65103, 65104, 65105, 65106, 65107, 65108, 65110, 65111
The coordinates for Jefferson City are: 38.5677 latitude and -92.1757 longitude.
We buy in Cole, in cities like and their surrounding areas.