We are home buyers who genuinely want what's best for you.
Discover your options over a phone conversation.
We can discuss the sale of your property over a 15-20 minute phone conversation to get all the information we can about your property and the goals you have. We genuinely want to give you an offer that is best for you by giving you different options instead of a standard "take-it-or-leave-it" offer that may put you under pressure. The offer we make you depends on the information you give us so we encourage you to be honest and upfront with us. Telling us the roof of your house is brand new may drive the numbers up but our offer is bound to change if upon inspection, we discover you have a leaky old roof.
One-to-one Meeting/House viewing.
We are always ready to come over and have a look at your place once you give us the permission to do so. Our visitation is for two reasons. The first reason is to conduct a thorough inspection of your house and the second reason is to make you an offer for your home on the spot. We can sign the contract to buy your property while we are there. There are usually only two contingencies in our contracts. Firstly, we cannot buy your property unless we get a clear title on the property. THIS IS A MUST. Secondly, we will re-negotiate or terminate the contract if our professional home inspection team discovers something that we had not anticipated during the 7-day inspection period written into the contract. We cover the cost of the inspection and do our best to complete it in just a few days. By working with us, you can avoid the uncertainty that usually comes with selling a home because, with us, you will find out whether we will close or not in a matter of days instead of waiting for weeks.
Closing Process
We let you pick a date that is convenient for you to close the transaction, assuming there is no holdup with the title. If you allow us to use an attorney, we will cover the attorney's fees ourselves. The title costs is split between you and us but you will have to pay your prorated taxes. Once this simple process is completed, you can finally forget about the hassle of selling your house.
What Others Are Saying…
Are you Going through a Divorce or Separation?
BiggerEquity is a locally run real estate business that buys houses across Travilah and neighboring parts.
Unlike real estate agents and brokers, we do not just list houses; we buy them directly from you.
Most times, the emotional and financial demands that accompany divorce can stress anyone out especially when you consider how you are going to keep your house payments current on a single income. You and your spouse may seek out a fast way to sell your home and share the assets but this is not as simple as it appears due to the lengthy, stressful and expensive process of repairing your home and listing it. It is easy to get overwhelmed by the combined stress of selling your home when getting divorced.
We respect your wishes; whatever they may be and can discreetly negotiate the closing on your home. We can offer you a way out if you and your spouse agree to sell the house or if the person paying the mortgage is not interested in keeping it. Contact us today to receive a no-obligation cash offer on your home.
Selling your house with a realtor has many downsides. Some of them are:
Identifying and enlisting the services of a reliable agent that will sell your Travilah house within the timeframe you have.
Agreeing to terms that bind you to a particular realtor for a certain period without any certainty that your house will be sold.
You have to deal with a series of complicated paperwork.
Paperwork being shuffled from potential buyers to the realtor, then to you; and back.
We buy houses quickly across Travilah, Maryland and neighboring areas. We pay cash!
Are you looking to see how you can sell your house for cash quickly and conveniently within 30 days? Look no further! We are ready to buy your Travilah house quickly for cash through a process that is faster than selling through real estate agents. The simple and fast home sale service you will get from us is worth a lot more than the extra cash you could make selling with an agent.
Call us on 866-333-8377 now to receive a no-obligation cash offer in as little as 24 hours of submitting your information.
We specialize in helping the residents of Travilah like you sell their houses or other property fast and we save you time and money since you won't have to pay for any costly repairs, or go through the stress of listing your house with a realtor in the hope that the right buyer will make you a valid offer someday.
Are you a Homeowner Seeking a Cash Offer for your Travilah, Maryland Home?
Getting a cash offer to sell your home is one of the most convenient options for almost any situation. At BiggerEquity, we provide a secure and efficient solution that allows you so sell your unwanted home at a great price.
You may be tempted to use one of the traditional methods when selling your home. If you choose to work with a realtor, you have to sign to a listing contract that may tie your house down on the market for up to 6 months (or even a year in some cases) without any certainty that you will sell any time soon. Then, you have to cover the cost of repairs, go through several inspections and countless showings that attract offers that are way below the value of your home. What's more? You will have to pay huge amounts of money in commission when your house is sold. As an alternative, you could attempt to sell your house by yourself (FSBO). However, both options are time-consuming and quite stressful.
BiggerEquity makes it easy for you to sell your home without the hassle of traditional real estate transactions. We offer an innovative solution that is simple and fast. Simply fill out the form below and we will assess the information you provide, make you an offer in less than 24 hours and buy your home for cash if you accept it. You won't have to wait for us to get a loan approval; we pay cash! We close quickly and we are not going to pressure you in any way. We simply make you an offer without any obligations from you. We offer a fair deal that allows you to avoid the hassle and expenses of repairs and upgrades.
Examine our seller-providential contract and check our references.
BiggerEquity provides a stress-free, fast, and confidential way of selling your house. We can contact you with a no-obligation cash offer that you can review and approve at your convenient time. If you need some advance to help you move, we can provide you with thes cash before the close of escrow to make this possible.
We know that selling your home can be very stressful but our company provides a stress-free and fast solution for selling your house. Call us today on 866-333-8377 to receive a cash offer for your house or we can contact you instead if you complete the forms on our site.
Our buying method simplifies the whole process of selling your house and it bypasses closing fees and charges. We will walk you through the entire process from the beginning to the end and we are always just a phone call away from closing.
Want to sell your house fast? We are ready to buy it from you immediately.
Life is full of some crazy emergencies that require humans to pay unplanned bills. Fortunately for homeowners, they can easily sell their homes for more than enough cash to foot such bills and spoil themselves silly afterwards. We have bought a lot of family homes in Travilah to bail their owners out of the distress in which they suddenly found themselves. If you confide in us about why you must receive cash for your house in a matter of minutes, we will make it happen! Simply give us a call at 866-333-8377 right away.
How about selling that property of yours in Maryland to us and skip having to wait indefinitely? You don't need all the drama associated with waiting for an average buyer to deal with banking regulations before buying your house or for a real estate agency to try their luck with getting your house sold, while you pay them for nothing more than their contribution of hope that someone will buy your house soon. We pay instant cash for houses in Travilah; why not call us at 866-333-8377 to buy yours?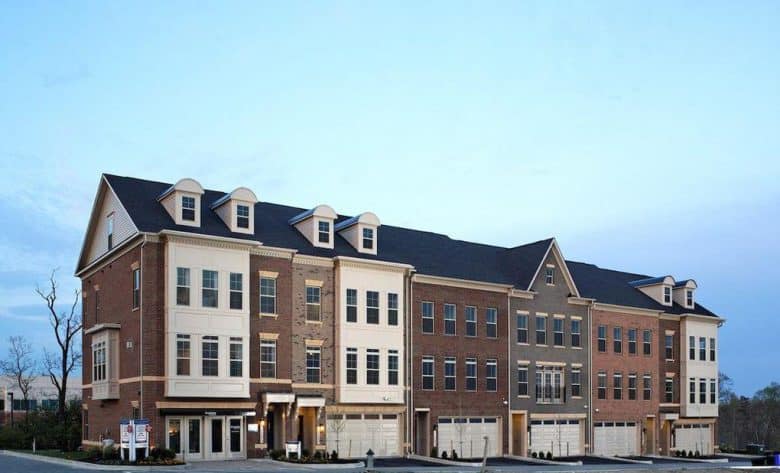 Are you thinking, "I need to sell my house fast" but lack the funds to cover the repair costs?
At BiggerEquity, we pride ourselves in providing transparent, honest, and superior real estate service to our clients. Meeting your need to sell your house fast is our top priority but we also take out the time to ensure the buying or selling process does not become overwhelming for you. We do our best to buy your house at a price you are happy with but if it turns out we are not a good fit, we can direct you to an investor we work closely with who can make a swift decision and buy your house fast for cash. No extra costs, fast, confidential!
We will buy your house quickly regardless of why you are selling. Perhaps you just inherited the house, need to avoid foreclosure, need fast cash, or need to unload your rental property. We have seen it all and we will be happy to help you.
You already know how slow it is to sell a house if you have been through the process before. In some markets, selling your house is like a herculean task and the process can be drawn out for months when you are trying to sell with a realtor. The listing process itself could take weeks because of contract signing, repairs (which cost money), photos (capturing and preparation), and the scheduling of the photos before the actual listing. After this, you could spend months or years waiting for a buyer.
Every year, homeowners around Travilah, Maryland trust us to help with selling their homes.
It is undisputed how frustrated one could be while trying to sell a house by oneself or through an agent. Trying to keep the house and its environment clean to appeal buyers.
There are no skeletons in our cupboard, and we don't plan to change this reputation any time soon. Our clients are an integral part of everything we do at BiggerEquity because we are nothing like the dubious companies out there who will promise you the whole world and end up turning your own world upside-down by failing to fulfill their promises to you.
Are you a homeowner in or around Travilah and you find yourself caught up in the tangled net of distress due to the repairs needed in your home? If yes, then we can help you out in a jiffy by offering you instant cash for your house. This will save you the further stress of waiting indefinitely for a realtor's listing to attract a buyer and heck! You don't have to pay us any commission.
We Buy Houses in Maryland …
With a current population of 6,006,401 and growing, it's the perfect time to sell your house in Maryland.
Since the beginning of time in 1788, folks have been selling their homes in Maryland
Lawmakers in Annapolis, the capital of Maryland, are always coming up with new laws in congress in order to save you money when selling your home.
Since 1694, Annapolis the capital of Maryland, people have been selling their homes.
Can you believe Maryland is 6730 square miles? Houses for sale galore!
The first step in selling a house is a Purchase Agreement between the Buyer & the Seller. Each state has an Official residential purchase agreement. In order to find the official document for use, visit the Maryland realtor board page.
Fun Fact: Annapolis, Maryland is the smallest capital by land area in the United States.
Visit the Maryland by following the link, Maryland.
Check out the State Page of Maryland for additional demographic information for Maryland.
Sell My House Fast in Travilah Maryland
The city of Travilah is considered to part of Montgomery county.
Visit the Travilah by following the link, Travilah.
Check out the City Page of Travilah for additional demographic information for Travilah.
Travilah is associated with these zipcodes: 20850,
20854
The coordinates for Travilah are: 39.0565 latitude and 0.0000 longitude.
We buy in Montgomery, in cities like Burtonsville, Fairland, Gaithersburg and their surrounding areas.